Hairdressers and barbers may be able to reopen their businesses at the beginning of next month. Although there are still few weeks to wait, now is probably the best time to start planning the reopening of your salon to make sure you do not break any rules and make your customers as comfortable as possible. We've put together 4 tips to help you start again.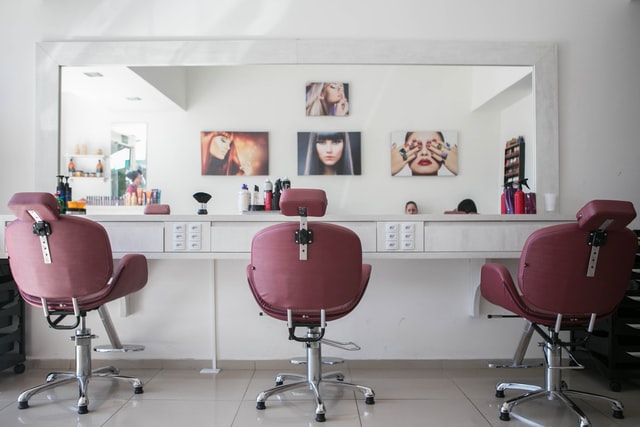 Image via Unsplash
Modify your cleaning schedule 
It goes without saying that keeping your salon as clean as possible is essential. Make sure you purchase the right products to clean, disinfect and kill any viruses. Training all your staff on knowing how to clean surfaces efficiently as well as their equipment is important but also putting together a strong cleaning schedule. Placing hand sanitiser near every chair could also be a great way to make sure people have easy access to it. 
Social distancing is important
It may be difficult but keeping up distance with your colleagues and customers is important right now. Try to put more space between chairs (at least 2 meters) and to eliminate waiting areas for your customers. Adding some clear screens between customers may be essential in the coming months too. Make sure you buy PPE for all of your staff but also some disposable spare ones in case some of your customers forget to bring any. 
Communicate, communicate
Keeping in touch with your customers is key, everybody is impatient to know when they can go back to their everyday lives but it's your job to let your customers know what you're up to. There are many ways you can do this with a quick email, text message, leaflet, or social media post. You need to make sure your clients aren't running somewhere else because of your lack of communication. Sending an email with the restrictions and rules that you're putting in place before welcoming anybody could be a good idea as well.
Be prepared
Before opening your shop or booking any appointments, make sure you have a plan in place and to share it with your colleagues and customers. For example, you may not accept any cash payment, you may have to test the temperature of your staff/clients or decide to stop offering magazines, tea and coffee. Every salon is different, however, it's important to be professional and communicative to avoid creating any confusion and madness during the reopening.