Vladimir Karaleev
Born and raised in Sofia, Bulgaria, fashion designer Vladimir Karaleev founded his eponymous label in 2006. Greatly influenced by architecture and contemporary art , Vladimir creates women's and menswear pieces, and experiments with new cuts and silhouettes from his studio in Berlin, the city where he has been working and living since 2011.
Photos by Lara Alegre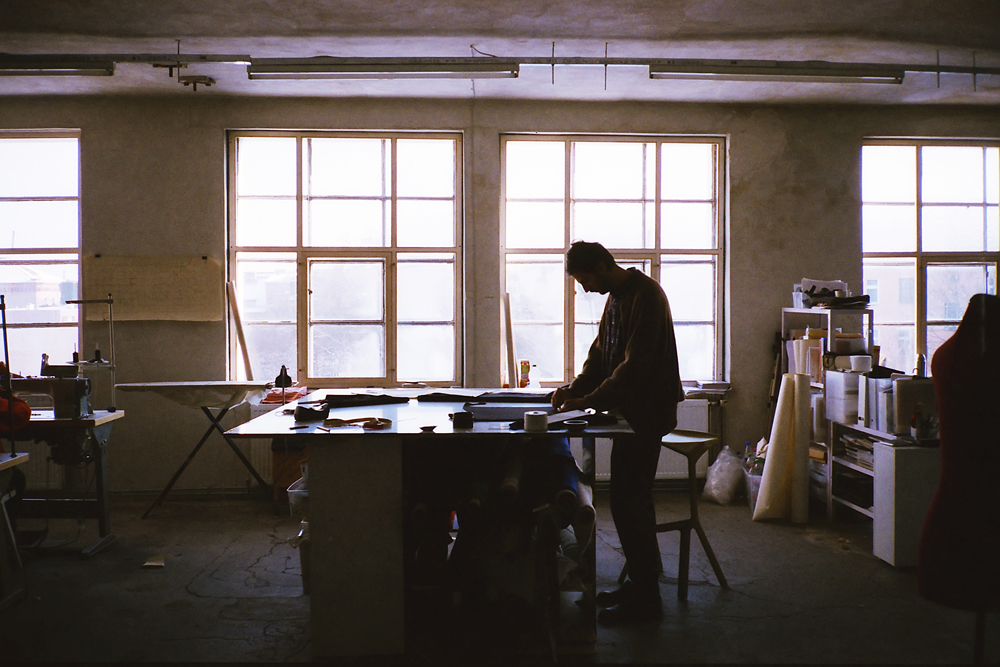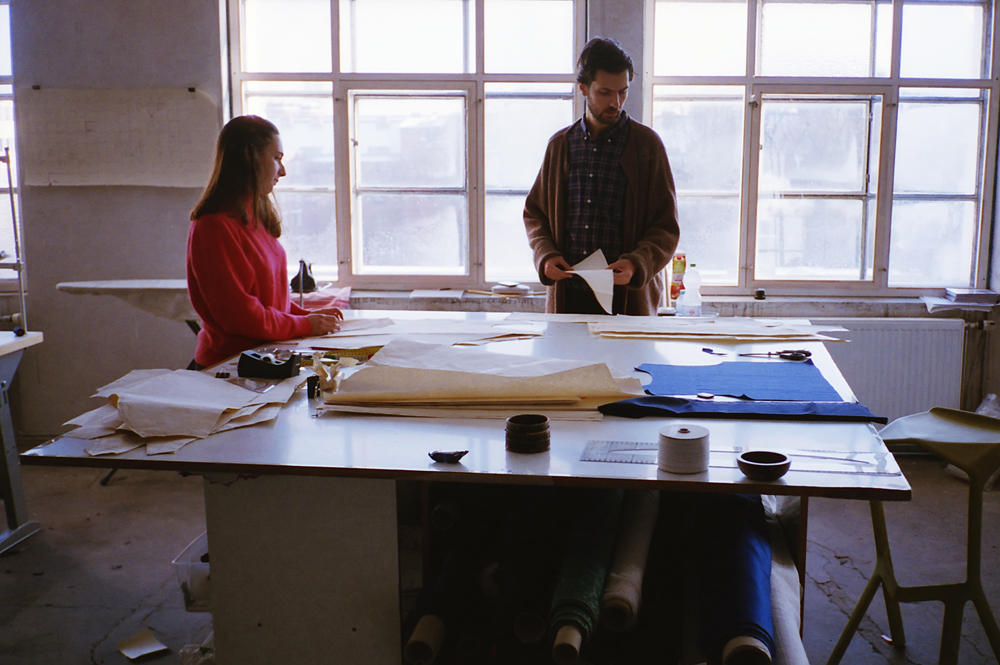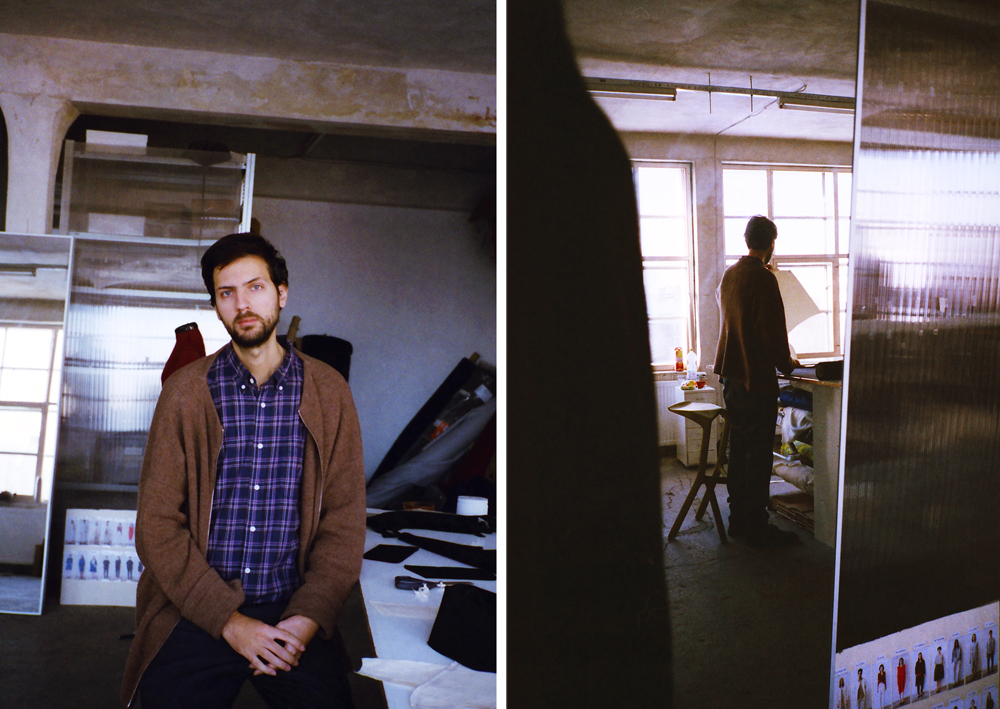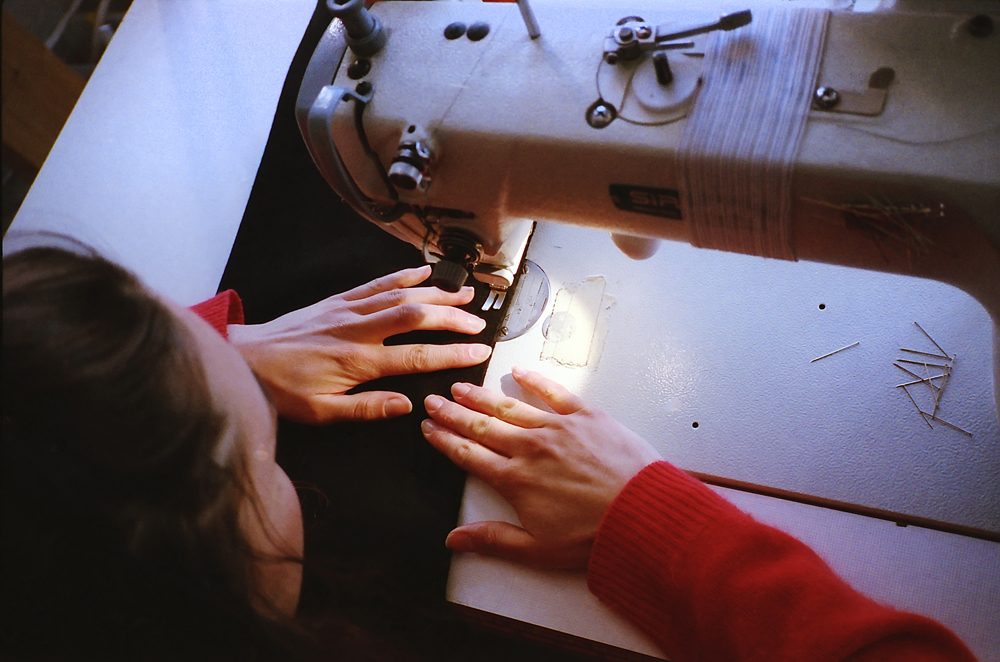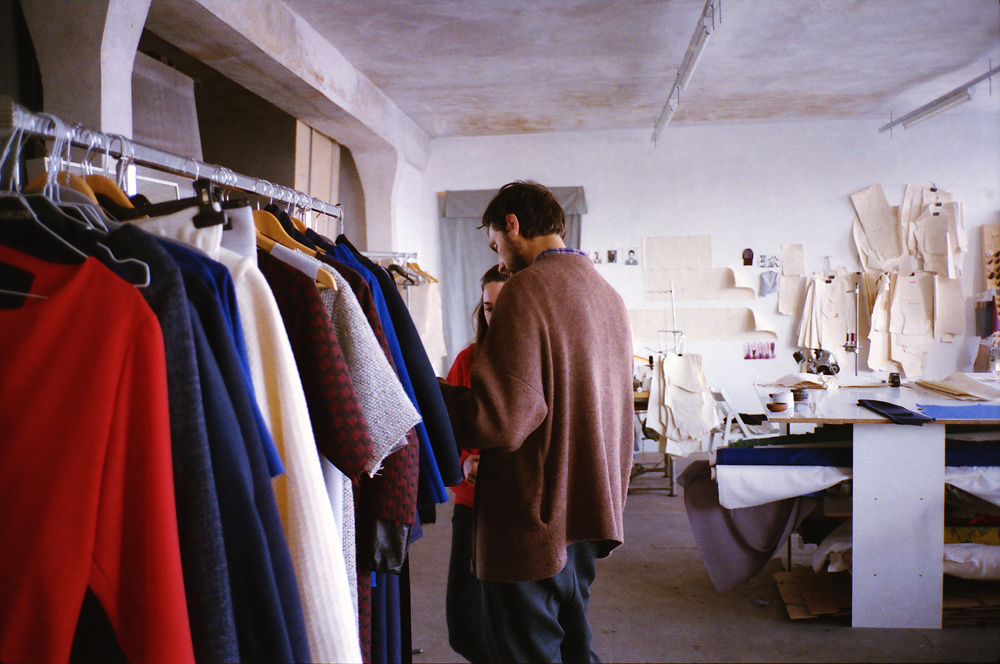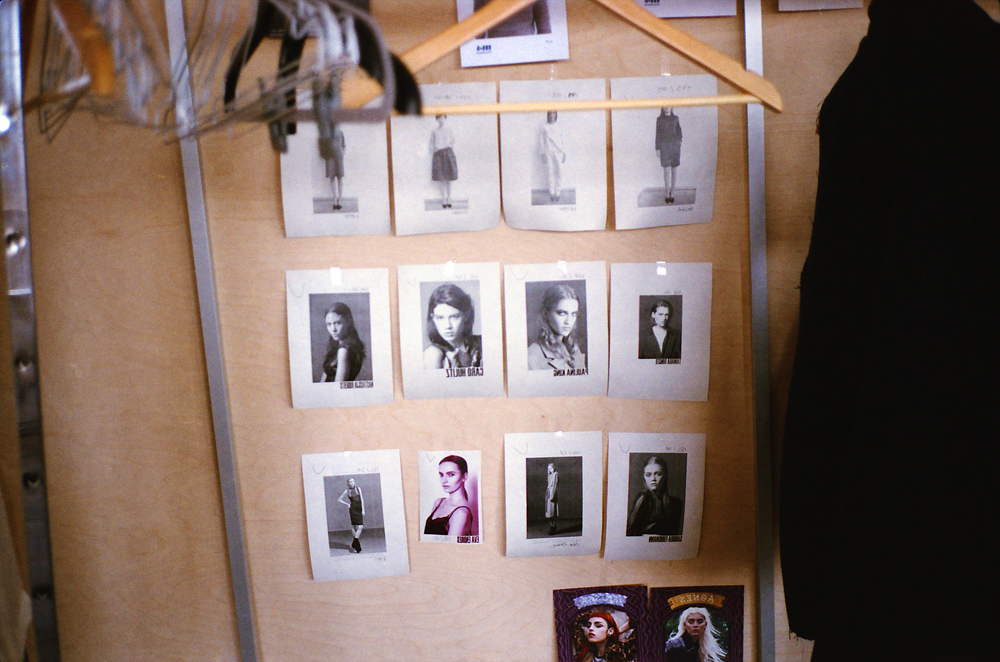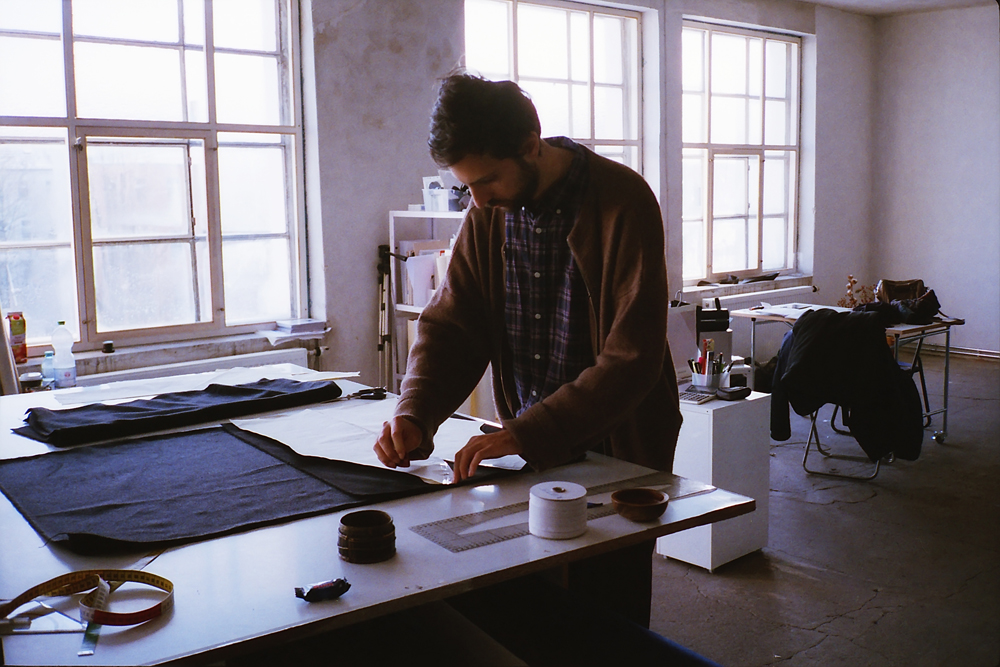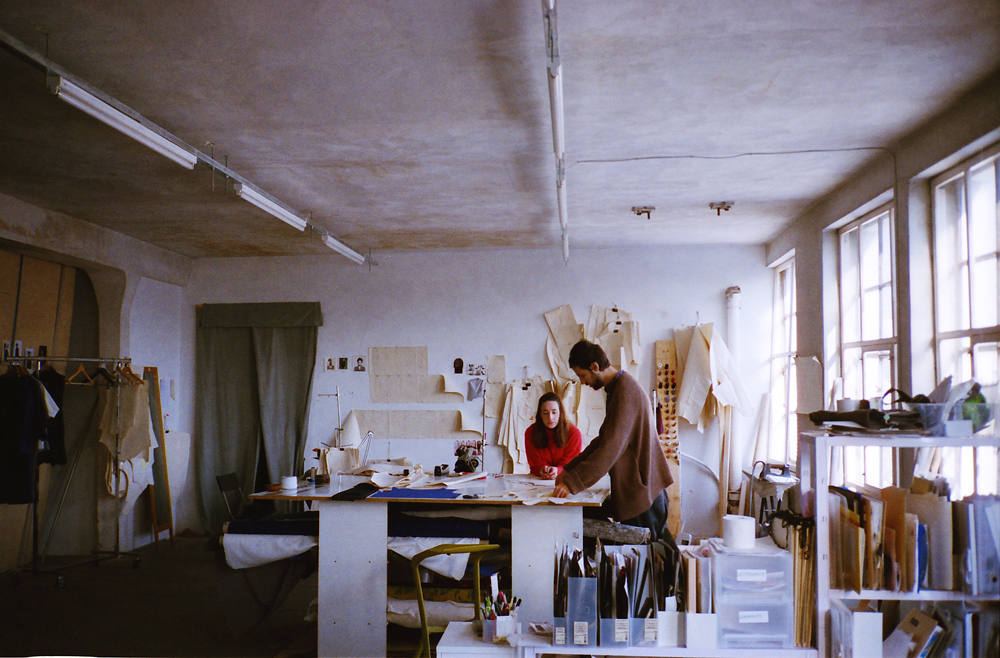 Please tell us a little bit about yourself – where are you from and how did you learn your skills?
I was born in Sofia, Bulgaria and i moved to Berlin in 2001 where i began my studies at the University of applied sciences.
You started your own label before you even graduated from fashion school.  What's been the most difficult moment in this process so far? Was there anything that you wish your fashion school had taught you?
Just doing things is the best education in terms of gathering your own experiences and making mistakes, and learning from them. I started to make clothes because I felt like it, I had my vision. Maybe back than I was young and naive, but it was the right thing to do in that period of my life – I wanted to experiment!
There are definitely some great moments in your career as a designer. What would you consider your biggest achievement so far?
This is a very hard question. I guess finishing every collection is the best moment, when everything is ready, that moment of satisfaction and all the moments before the show. The biggest achievement is our brand itself.
When designing a collection, what is your creative process? 
The creative process is very complex and simple at the same time. There's just so much happening in the brain, we have all this information we are exposed to through all these years and I guess we pick the right stuff and the right moment, when we trust our senses and we catch the "zeitgeist". The process doesn't start with choosing fabrics, it's just a long chain reaction of influences.
What man and woman do you have in mind when you're designing?
I don't have a certain person in my head while designing, I am interested in the shape of the clothing and in the composition happening within.
What affects and inspires your design aesthetic the most?
The "zeitgeist", just the time where we live with all the arts, music and architecture….
What do you like about living in Berlin? Does the city inspire you in any way?
I moved here 13 years ago and back then it was the best thing that happened to me. The city was and still is so vivid and full of space, full of different people. I like big hectic cities, I like chaos, traffic, urban environment…
What advice would you give to young designers who plan to start their own fashion label?
Well, first it should be clear that creating a fashion brand demands a lot of business skills, organisation and entrepreneurship. This is a hard business to be in and it takes a lot of effort to compete, there are thousands of fashion labels out there who want exactly what you want!
Save
You might also be interested in: