Ish & Matt Broadbent
Ocelot Chocolate
Ocelot Chocolate is run by newly married couple Ish and Matt Broadbent, who left their jobs as chefs to pursue their dream of running their own business and making the most delicious confectionery.
From their workshop in Edinburgh, Ish and Matt hand make chocolates using the highest quality organic and fair trade produce, combining their passion for art and graphic design to create a unique brand already loved by many.
Photos & Interview by Future Positive Studio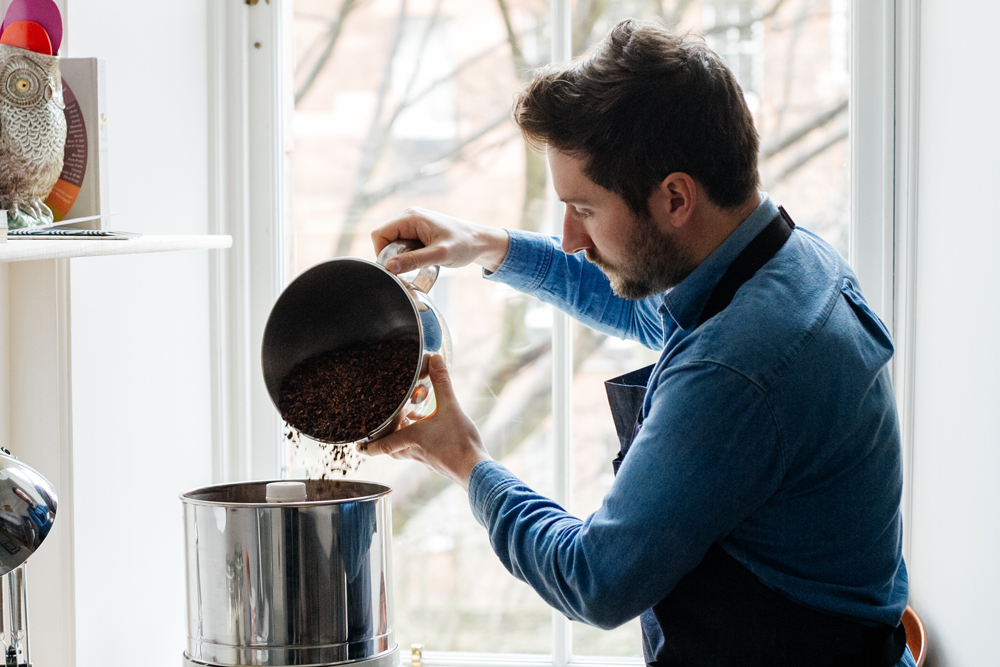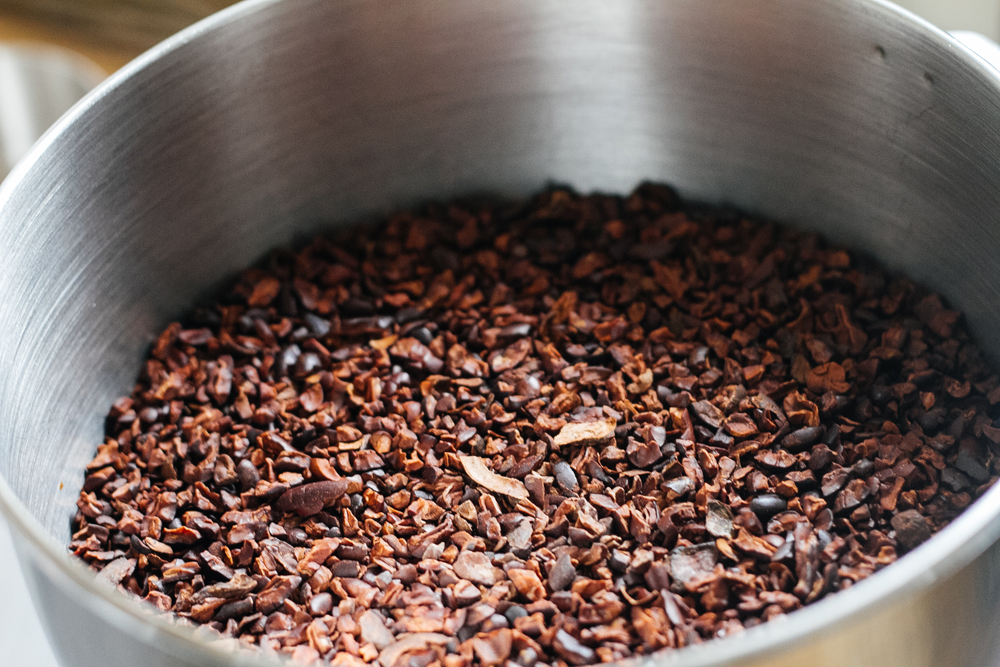 Please tell us a little about your background and how you started making chocolate.

Ish: As chefs we loved working with chocolate – the precision and chemistry of it appeals to Matt's scientific nature (he has a degree in immunology), and for me as an artistic person I love the colour, the texture, the smell- the overall beauty of it. It's a process that demands – and ultimately commands – great respect. We wanted a business that could draw on all of our passions- not just creating delicious food and flavours, but also our love of design, art, colour, fashion, style. And also a business and brand that we could travel the world for, have fun with, and see in all the great cities – we felt chocolate could do that for us.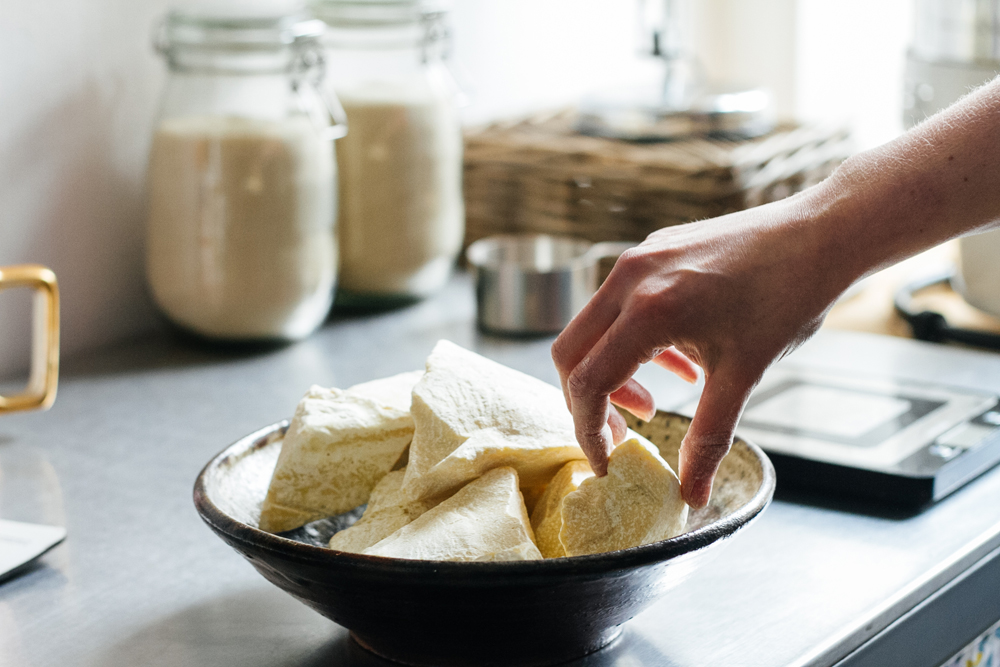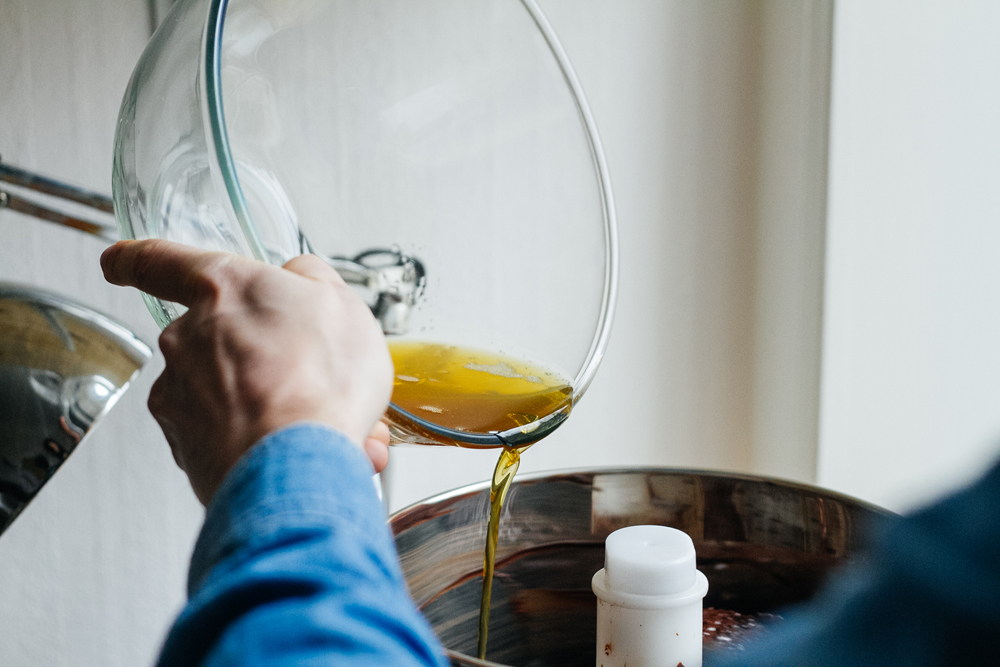 Running a business is not for everyone, but you decided to leave your jobs as chefs and pursue your dream. What is the most satisfying thing about running Ocelot?
Matt: We had a strong and determined vision of what we wanted our business to be and look like, so this coupled with our minimal money has driven us to be very self sufficient- designing the website and packaging ourselves, marketing ourselves through social media and making retail connections- as well as making and creating all the confectionery, cleaning, taking and sending deliveries, keeping our accounts- so although it has been extremely hard work, it has allowed us to grow quickly as the business we want to be, without much money.
When we had separate jobs, every morning we would wake up and talk about how amazing our life was going to be when we had our own business and we could go to work together– we wanted it so badly. Whenever things are tough we remind ourselves of that. We feel like we are just at the beginning of an exciting journey, and that makes us happy.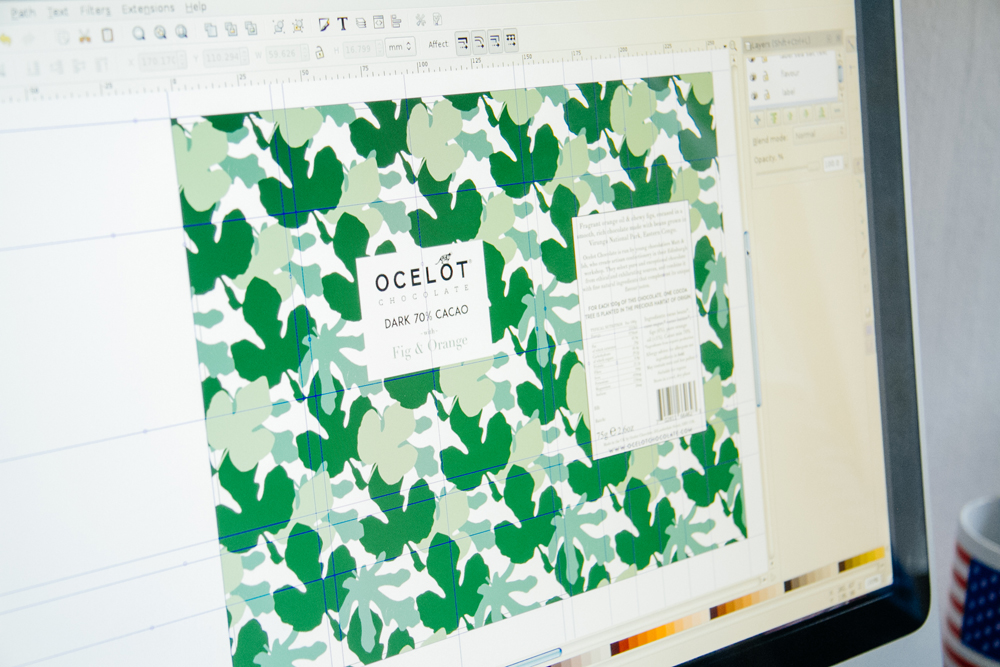 What has been your biggest challenge running your own business so far?
Ish: We set up the business entirely on our own, with just modest savings, so we have grown one piece at a time- building up our equipment when we can- a very hand-to-mouth existence, but one that makes us value what we have and how far we've come. We've made sacrifices- we waved Goodbye to fancy phones, haircuts, clothes, meals out, and said Hello to being hermits for two years. We also started the business one week after getting married, so it hasn't been the most romantic first couple of years and we still haven't had our honeymoon, but ultimately we've made our dream a reality, and we feel very proud.
We know we are capable people, but it was still frightening to take the risk- at the start you are constantly fighting the temptation to give up and go back to an easier life.  The honest truth is that a business is not just about loving what you do, or happily tinkering away – it's 18 hour days, 7 day weeks, it's dealing with rejection and being ignored, it's being upbeat in the face of criticism and negativity, it's relentlessly fighting self-doubt and everyone else's doubt – because no-one will believe you until they see the money. There has to be a drive to succeed and you have to dream big because that's what will get you through.
There are times when we have hated chocolate, when it made us cry and throw things – I think it's important to know that going into a business, so it doesn't break you when it happens, because you do get through that, and all of a sudden you start to see the light. We are confident in what we do, but we are always mindful that we don't know everything/ or even close to everything about either chocolate, or running a business – both of which could take a lifetime to get close to mastering- and therefore we have to constantly listen, adapt and evolve without pride, regret or stubbornness.
Do you remember your first batch of chocolate?
Matt: A first batch of chocolate is a bit of stab in the dark because there are so many variables to work with. It has to be such a scientific process; you must only change one thing at a time and meticulously note the difference until you find what is right. When it came to our bean to bar chocolate, as a matter of pride we knew it had to be the most delicious bar of chocolate we had ever tasted, so we kept experimenting until we got there. Trying our first bar was an immensely proud moment for us – it wasn't perfect, but knowing that we had made this beautiful glossy chocolate bar from scratch was very special.
How would you describe the type of chocolate you make?
Ish: Our chocolate is organic, and currently always dark – 70% and over — though we aim to add a milk variety in the coming months. It is the type of chocolate that we love – robust, smooth and tasty with flavour notes that come in stages and linger after you finish – more comparable to a fine wine than a cheap choccie bar. Incidentally it also goes very well with wine! It might seem expensive, but good chocolate should be expensive- it is a rare and special commodity and should be prized and savoured as such.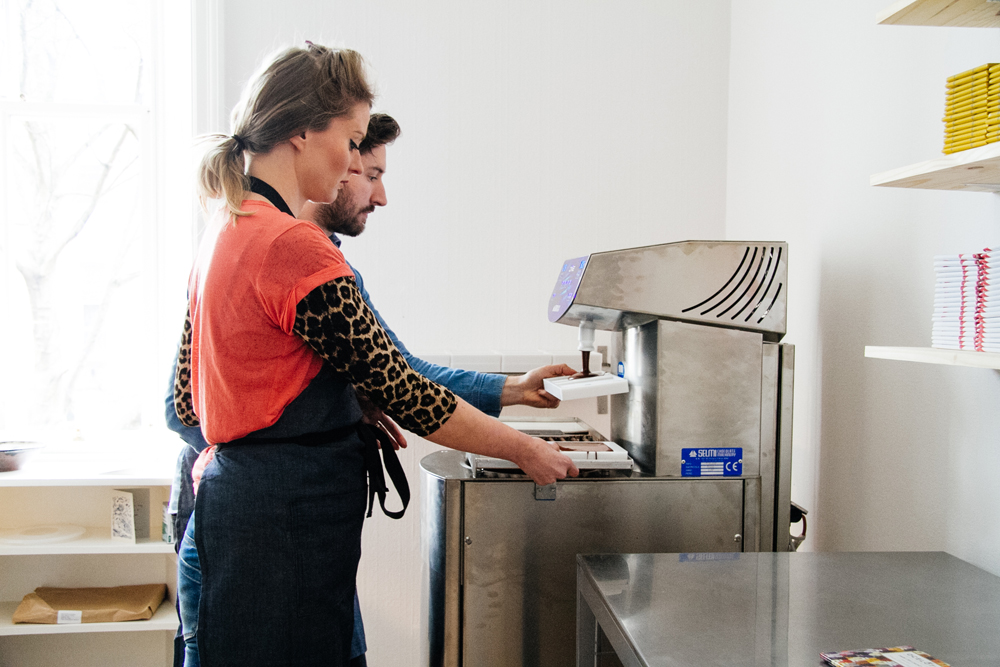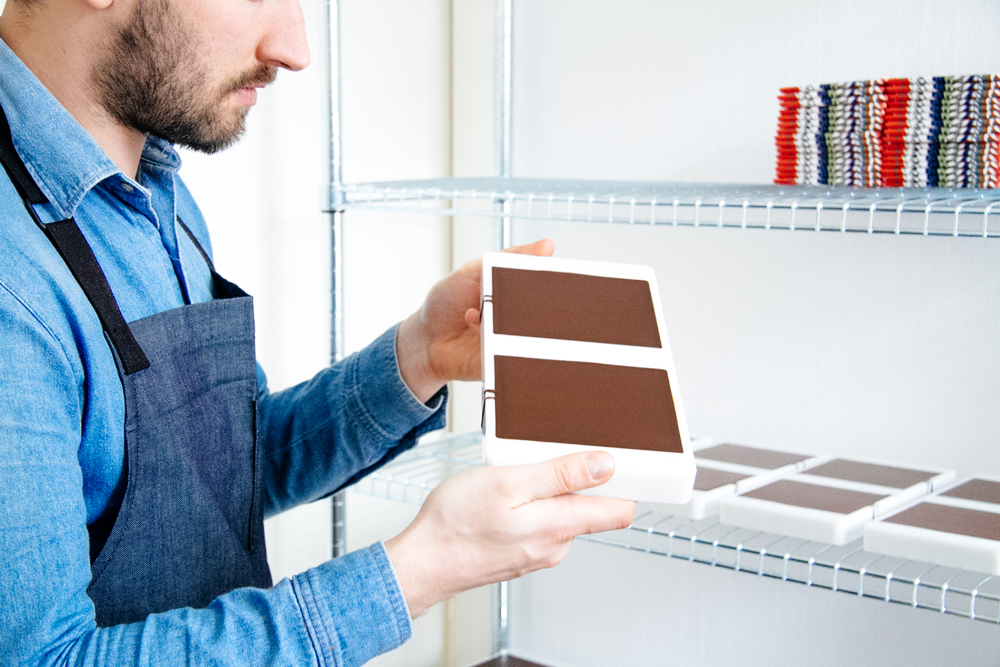 What regions of the world do your beans come from? Why do you select these regions?
Ish: We primarily select beans and couverture based on the quality and taste, but the story, landscape and environment where they come from is also important and inspiring to us. We buy based on the ethical standards of the suppliers and the purity of process – our chocolate never contains emulsifiers, soy or preservatives.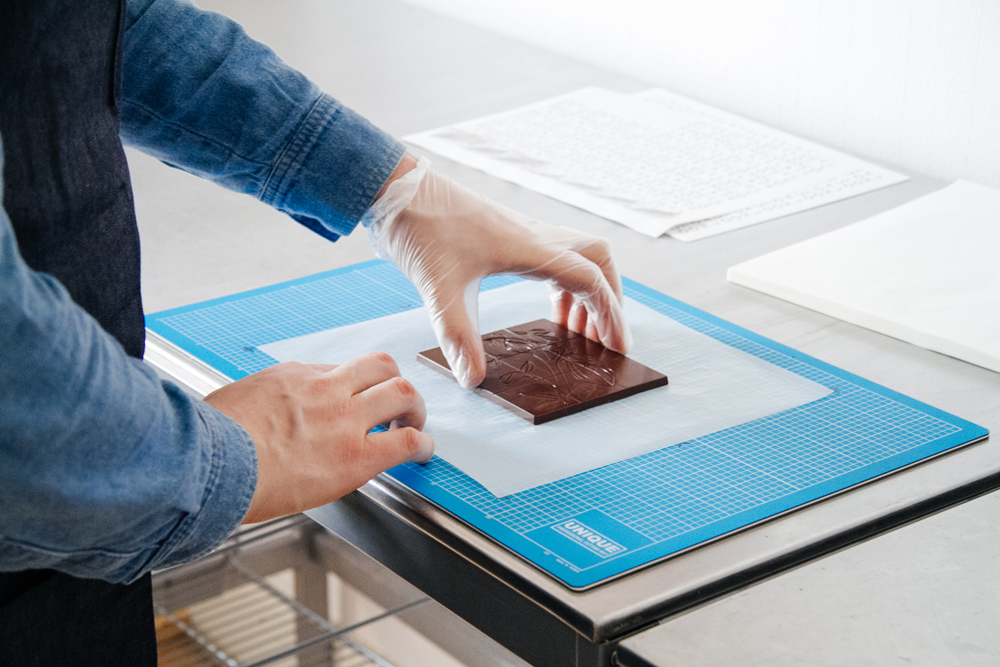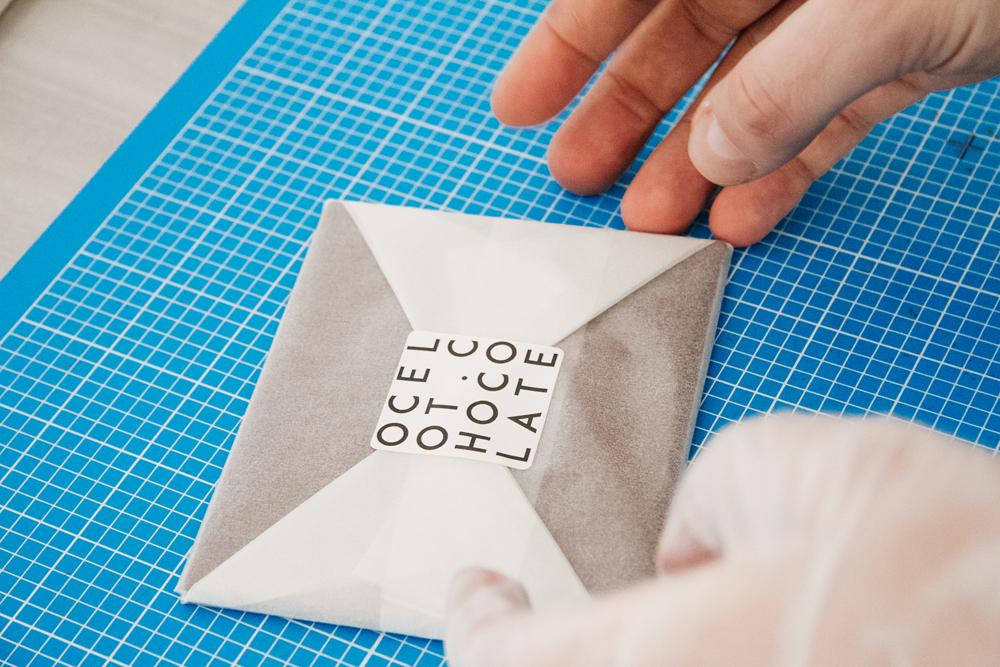 Please tell us about the process of creating a bar of Ocelot chocolate. How do you decide on flavours?
Ish: In terms of flavour combinations, we knew we wanted a sea salt chocolate, as this is how we personally choose to eat chocolate – a touch of sea salt really enhances the flavour of the cocoa, and creates a wonderful burst of sweetness- something that all chefs know when making a chocolate pudding. Hebridean Sea Salt is such a rich tasting salt we knew it would work beautifully. My father is a bee keeper and he gave us the bee pollen to try- we loved the earthy and unusual flavour of it against the fruity Congolese chocolate, and we added mango because it just seemed to fit- as well as being tangy and chewy, the rich orange mango looks so beautiful against the dark chocolate. Raspberry and vanilla for us is a very classic combination, and delicious with coffee. The same for the Fig & Orange – we ultimately make flavour combinations that we enjoy eating ourselves!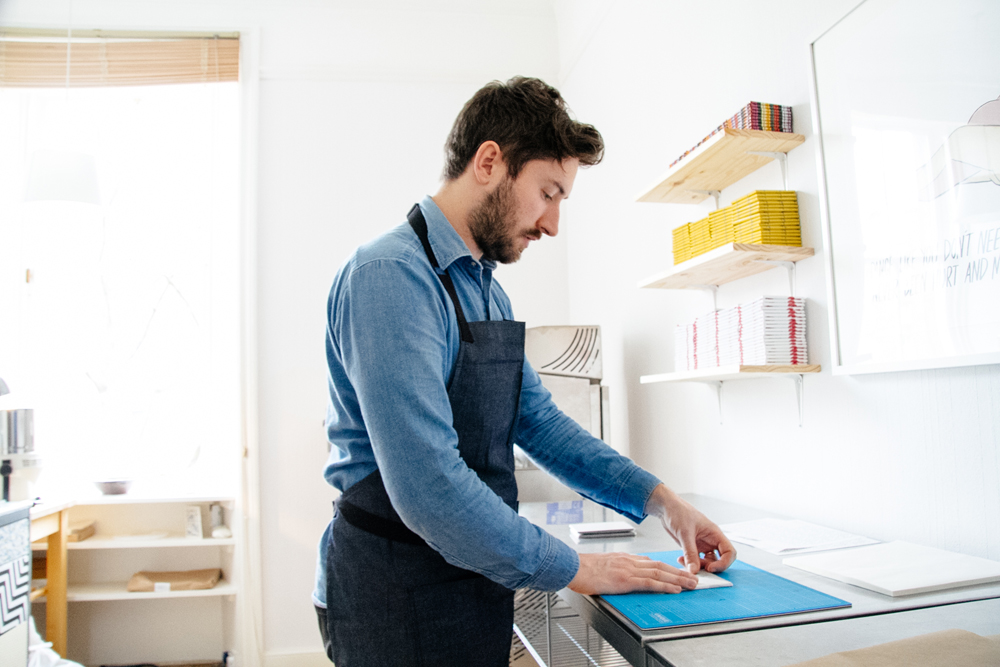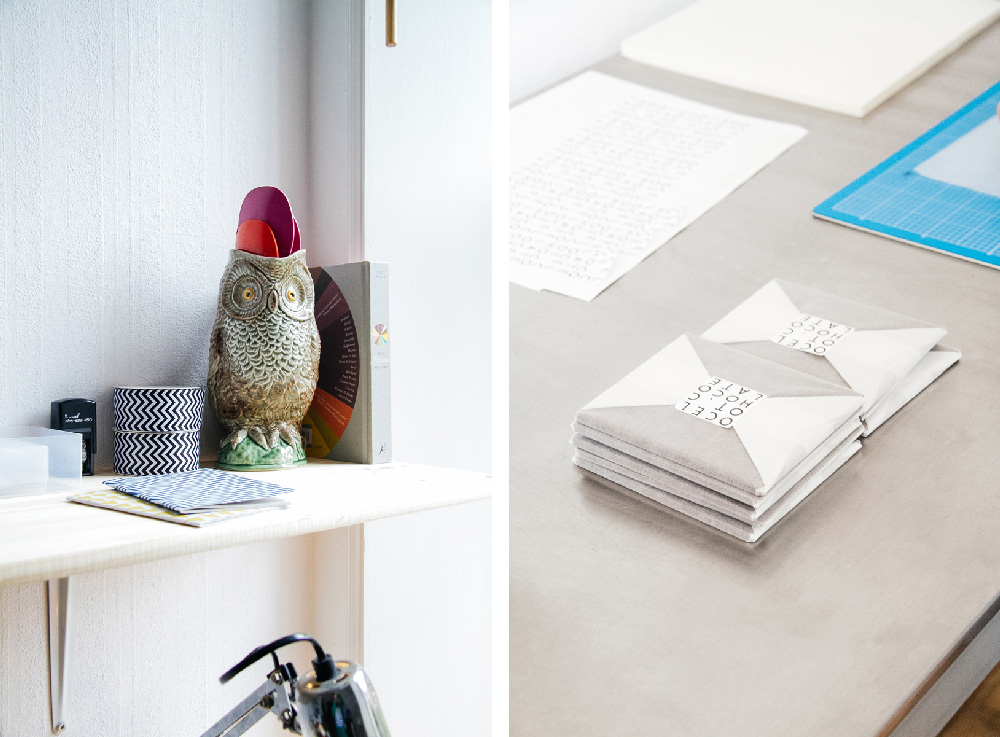 Are there any non-conventional flavour combinations that you would like to experiment with?
Matt: We have stayed pretty classic with our flavours, and where possible we like to let the flavour of the actual chocolate come through as much as possible – a high quality chocolate bar in itself has so many flavour notes to it, so for this reason at the moment we are focused on trying to create different flavours through the beans. We do also want to develop a type of milk chocolate, but we will keep that simple too – maybe just a touch of salt to add sweetness. As a small business it's also a matter of what we can do – a new flavour needs new packaging, and that costs a lot of money, so we have to build our selection modestly.
The packaging of Ocelot chocolates is really distinctive and unique. Why did you decide to go for a square shape? What's the process of designing the packaging for a new flavour?
Matt: We wanted to break from the 'norm' of chocolate bars, which is usually a rectangle wrapped in foil. We liked that the squarer bars look a bit like books, and because of this we were inspired to make the wrappers bright like book covers. Also, rather than using aluminium foil we wrap our bars with a greaseproof paper, which is a much nicer and more tactile material.
We do all the drawing and artwork ourselves – Ish studied Illustration at art college, and I have always loved art and graphic design, so this part of the business is very important, and enjoyable for us both. When designing we always start with the flavour or the origin – there has to be a link between the bar and its wrapper – we are inspired by science and nature, geometric patterns, fashion, and the colours, atmosphere and traditions of the countries and places our ingredients come from. We usually make initial drawings with pen and ink or a Sharpie and then move the design to the computer.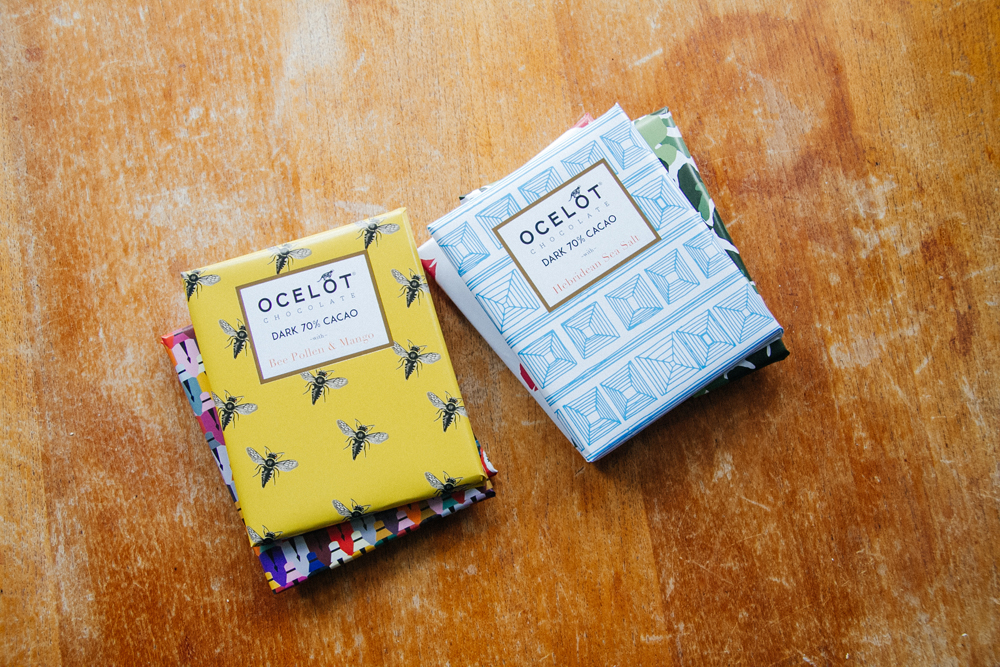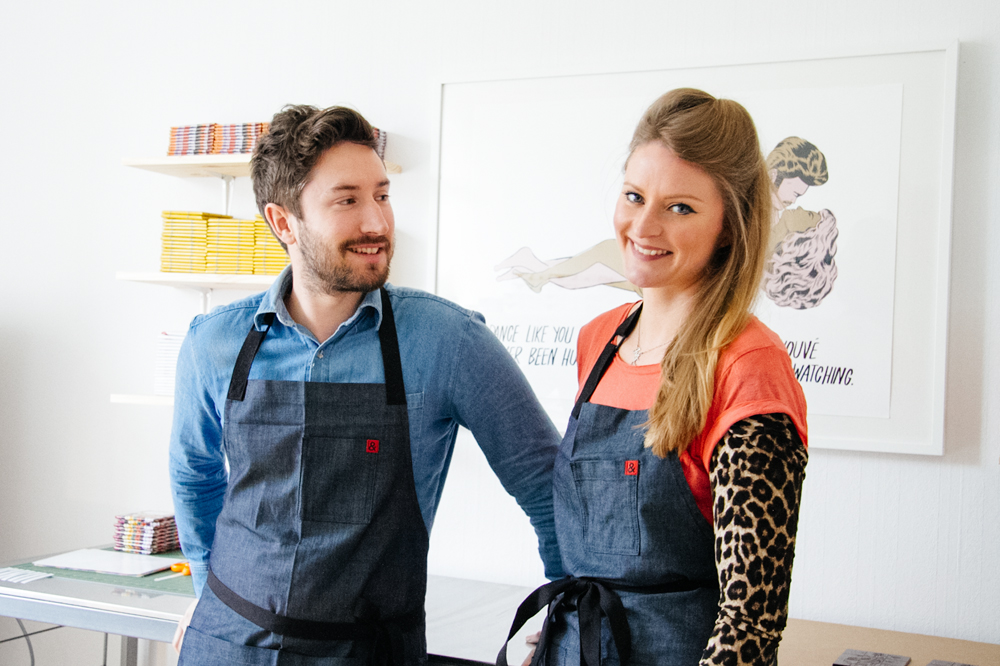 What are your plans for the next few months?
Ish: Selfridges & Co in London have just started stocking us, and we hope to see Ocelot in similar department stores around Europe by summer. We hope to have more bars added to the range by then, too, so lots of chocolate making and bar wrapping coming up!
You might also be interested in: