Francisca Aldea
MINKA INHOUSE HANDMADE
This project is part of an ongoing collaboration with online culture magazine The Youthquake about creative businesses in Chile.
For this first instalment, the Youthquake team visited the workshop of homeware label Minka Inhouse Handmade. Working with textiles and ceramics, Minka Inhouse Handmade's founder Francisca Aldea manufactures handmade objects designed to bring joy and make people feel at home.
Interview by The Youthquake | Photos by Carlos Molina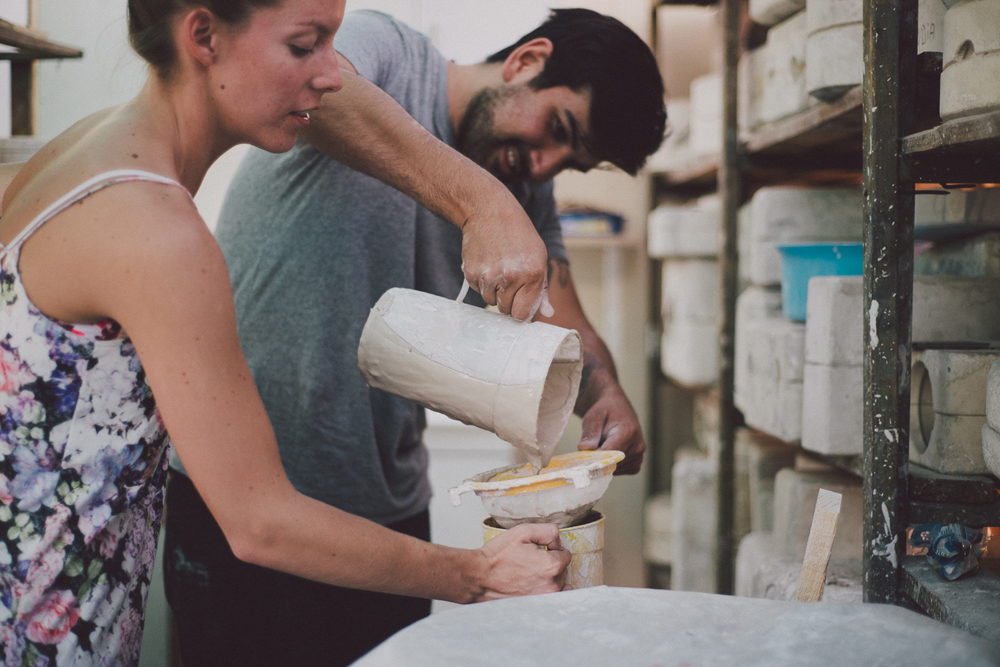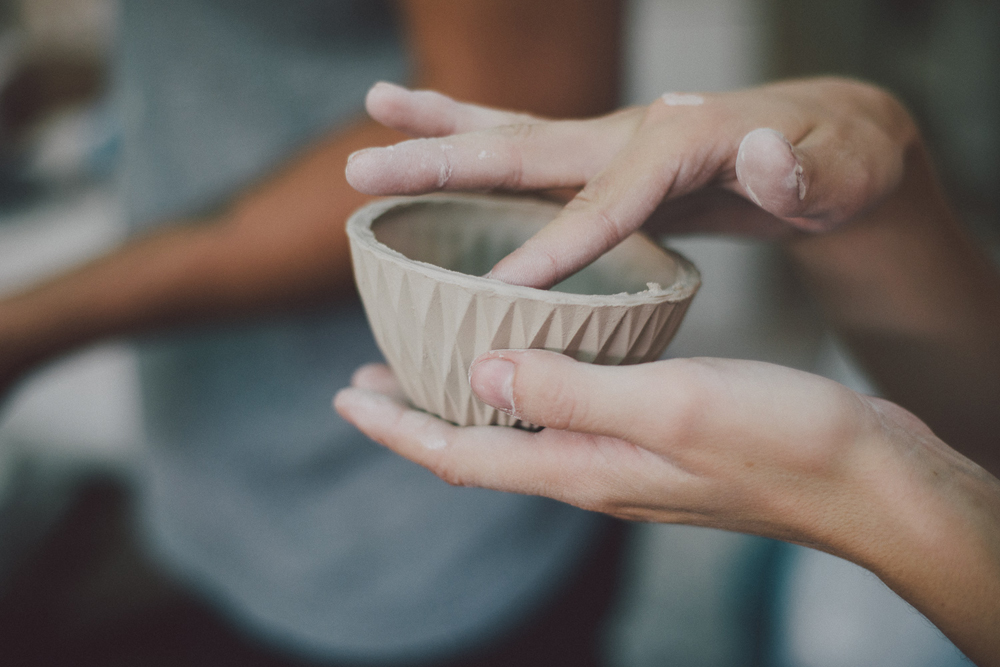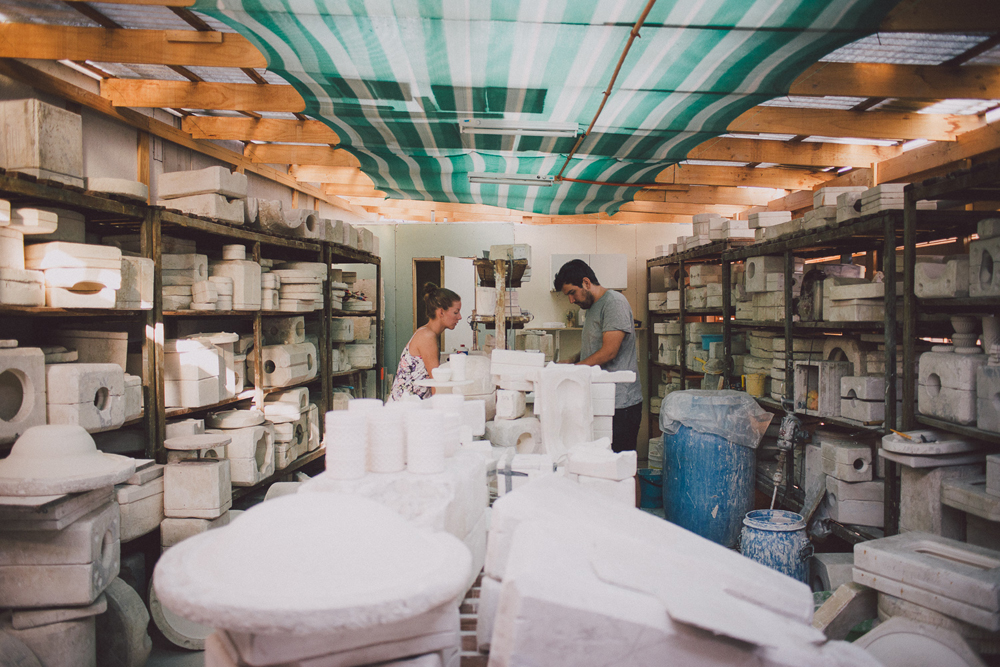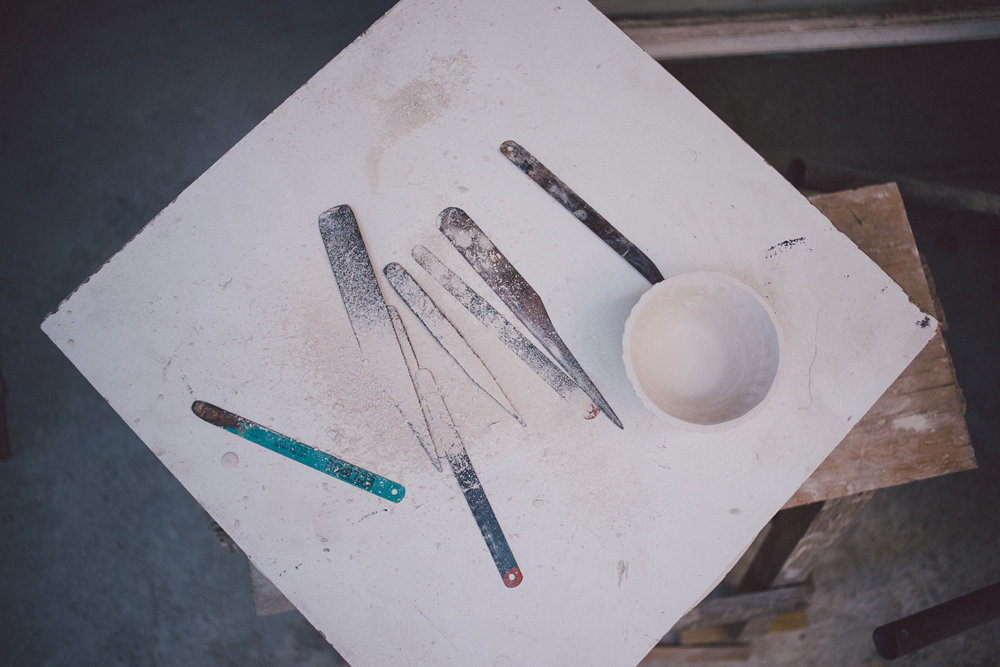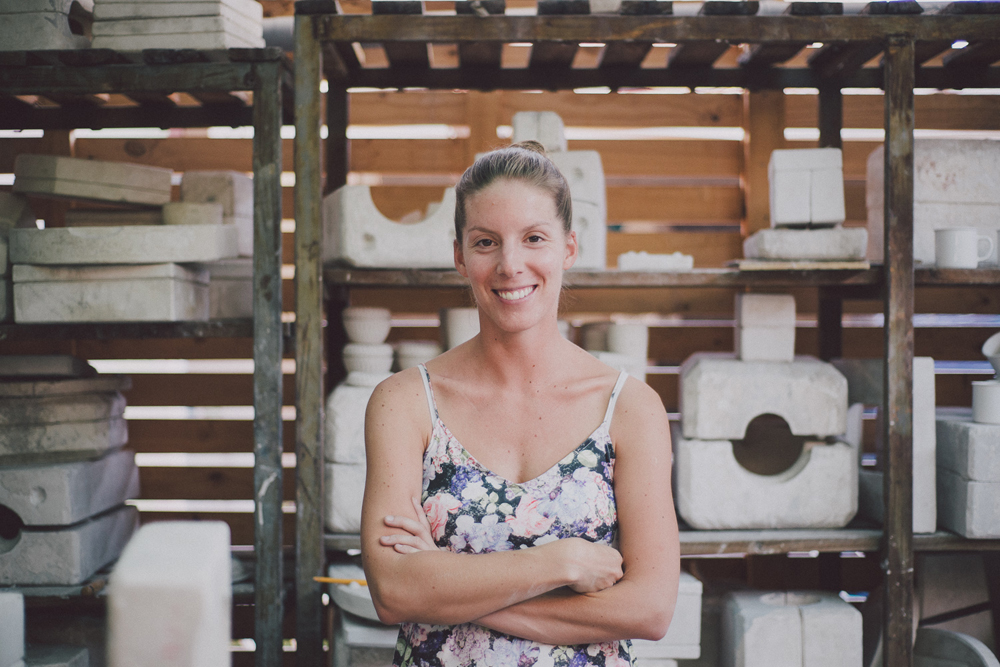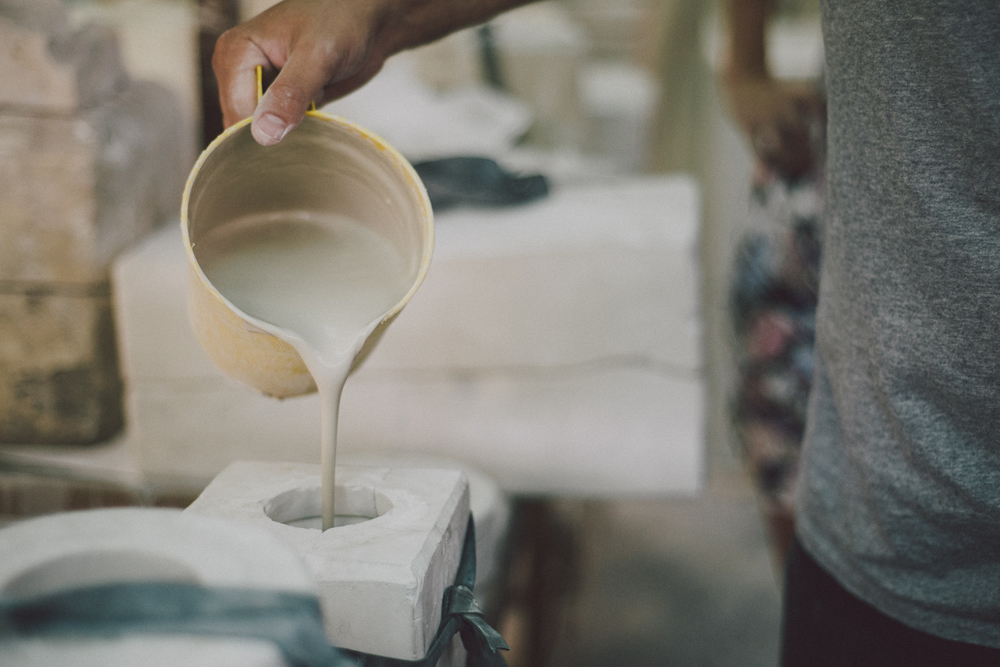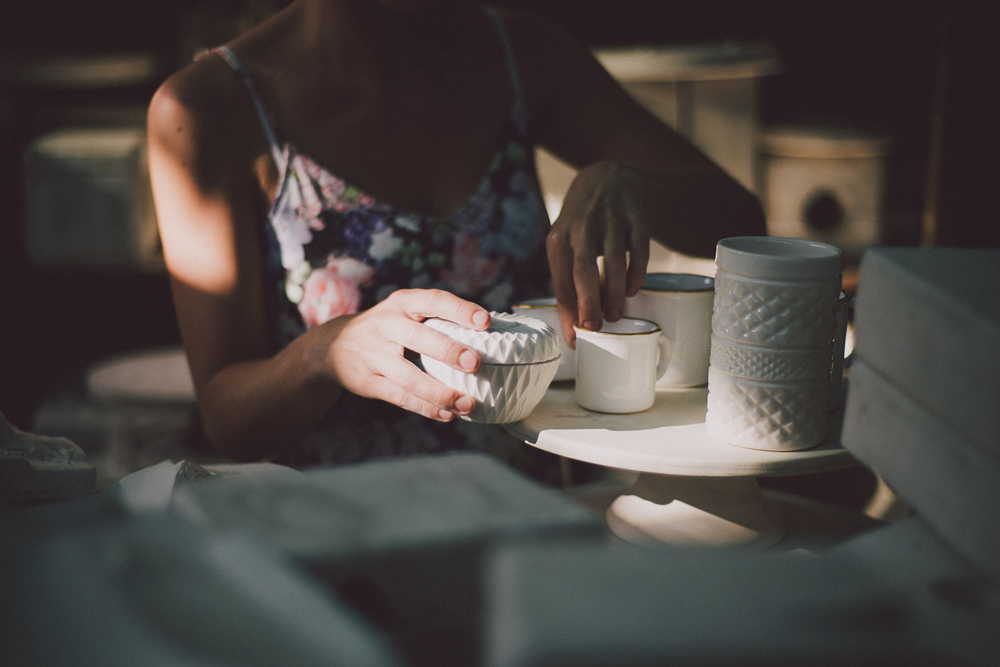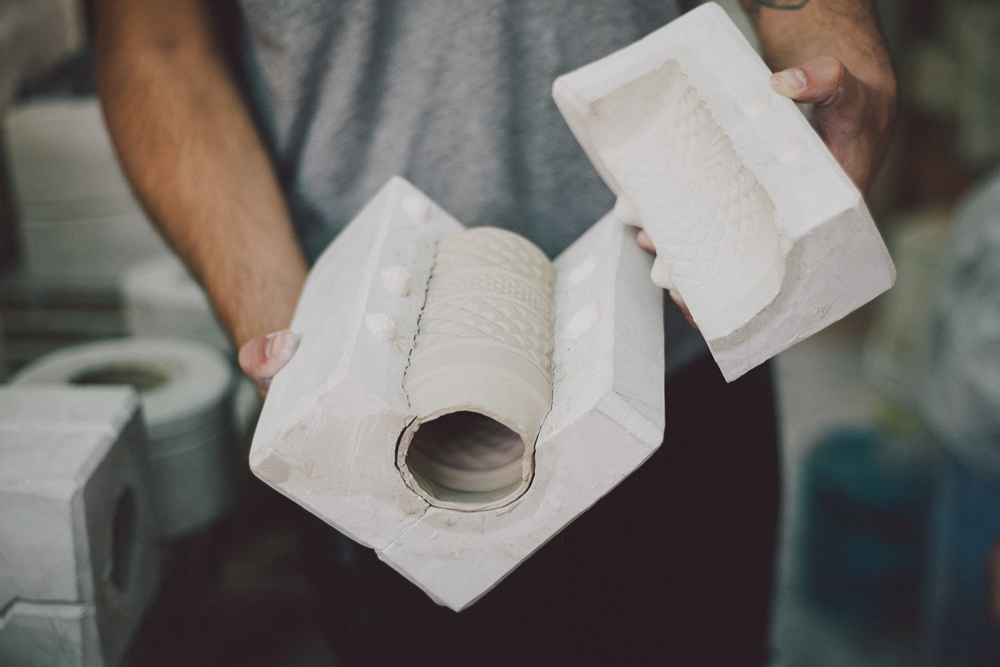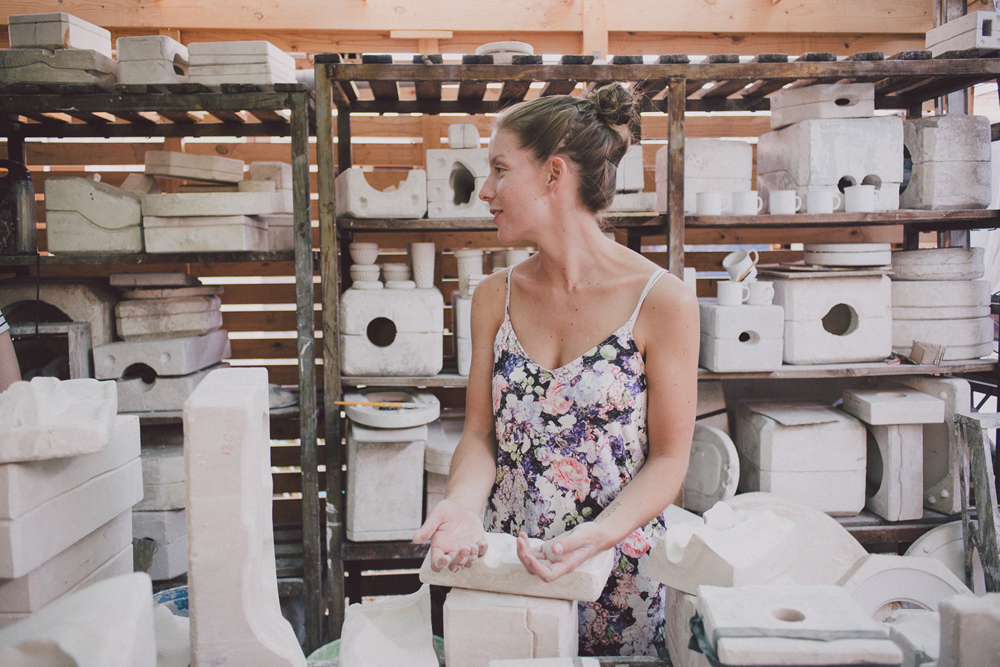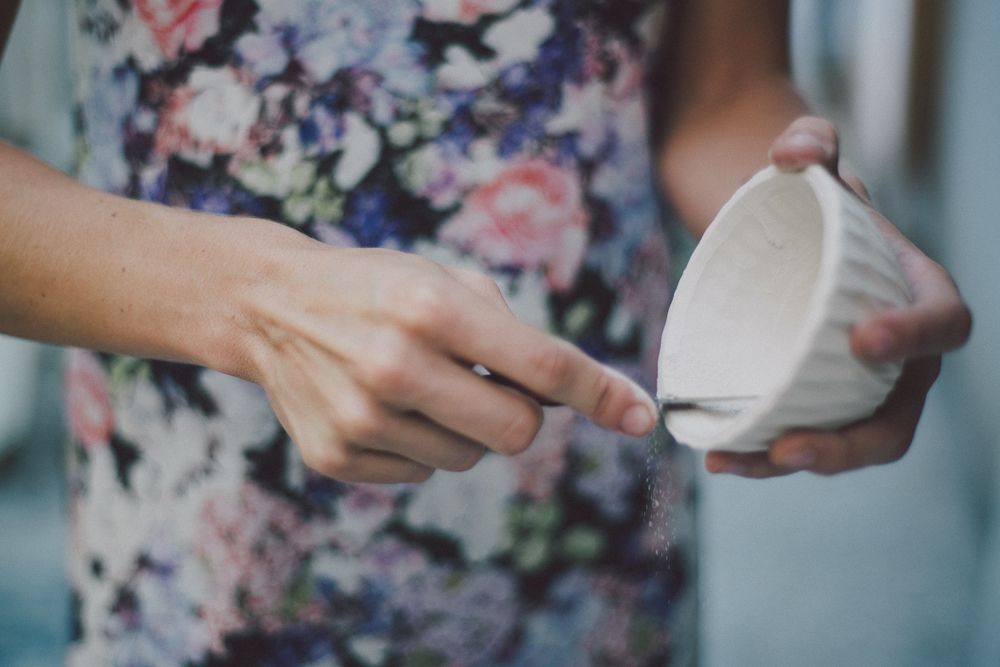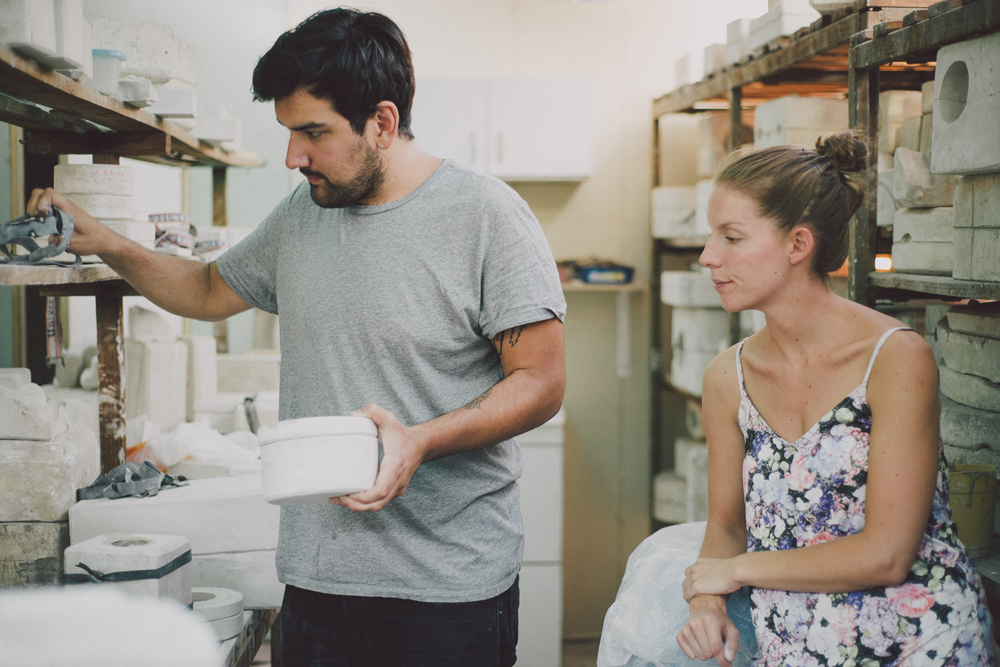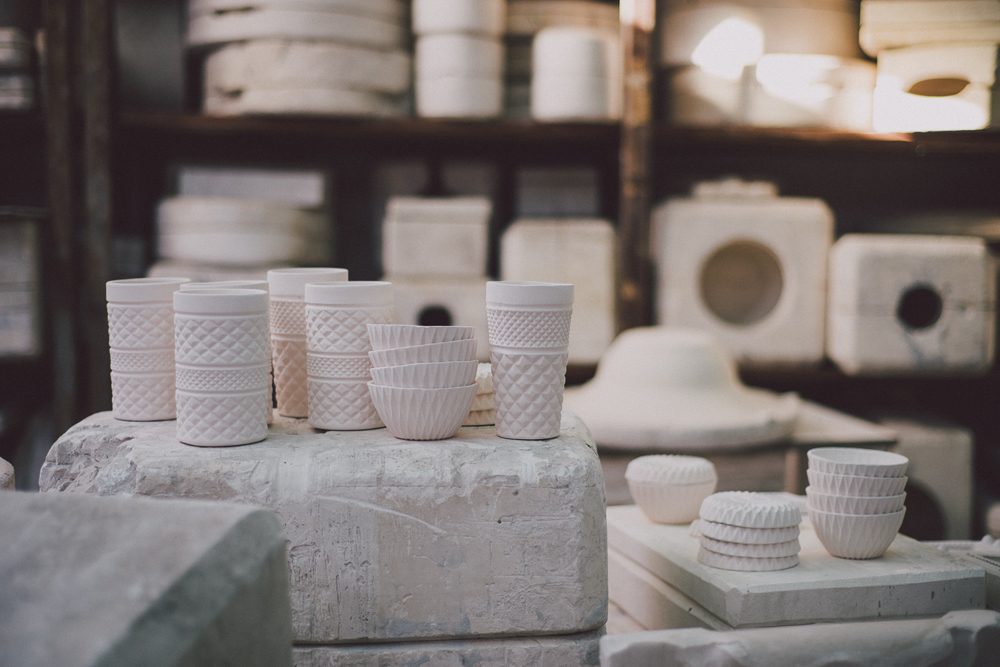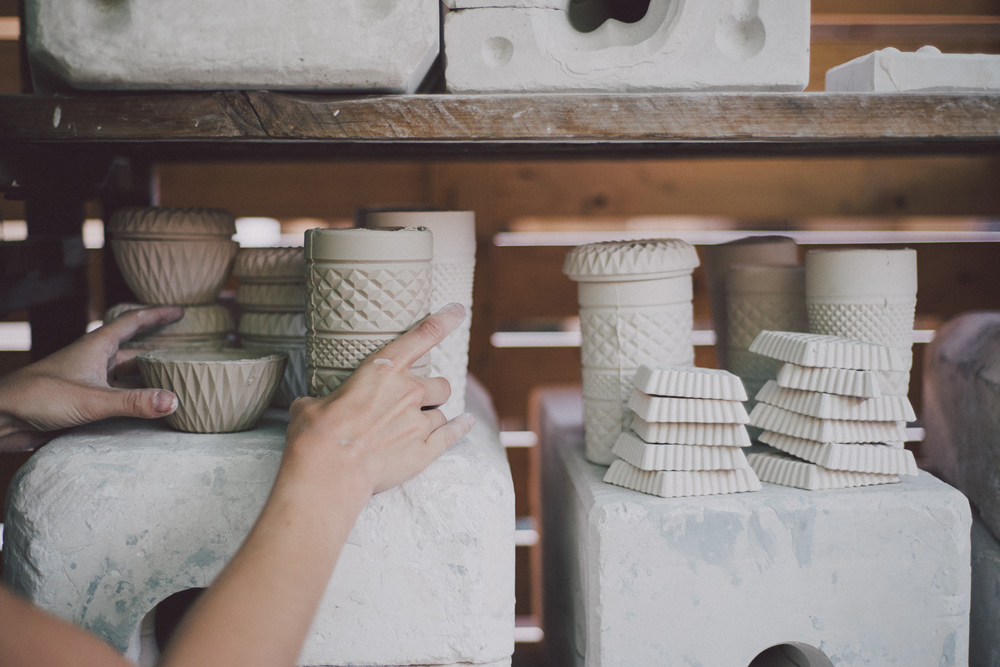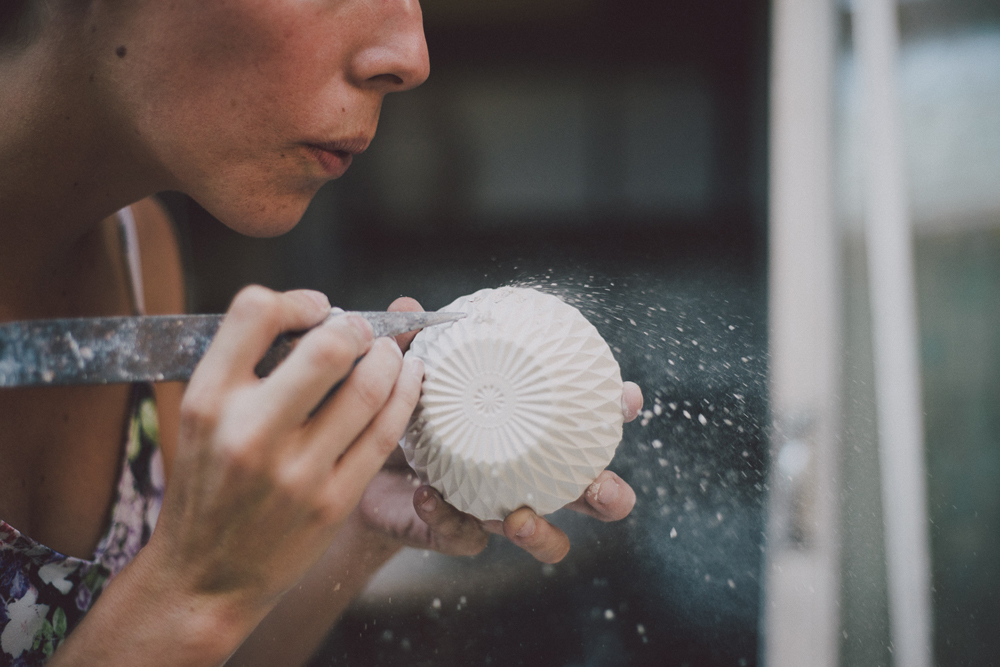 Tell us about Minka Inhouse Handmade, how did you decide to start working with ceramics?
I worked for 3 years as a visual merchandiser, creating set designs for different retailers. I was involved in textile production and ceramics but had no idea of how things were made.
I used to create illustrations, send them via email to China and receive ceramic plates with the illustrations stack on them. After three years doing this I realised that it was too boring and that I wasn't learning anything at all.
Whilst working as a visual merchandiser I had the chance of attending a couple of industry events in Europe and China. After one of those trips, I realised that many of the products I had seen could be manufactured here in Santiago, so I decided to learn how to do it. A few months after that I quit my job and founded Minka Inhouse-Handmade.
I didn't really plan to focus on ceramics but my boyfriend's (and assistant) mum runs a workshop and works with them – she's the one who has taught me everything I know about ceramics.
Tell us a little more about Minka Inhouse Handmade's philosophy. What does 'handmade' mean to you?
In my opinion, handmade means that there's some kind of physical exploration between the eye, the brain and the hand. When you make something by hand you're more involved with the materials and the final result has a tacit feeling.
Minka's philosophy is still in progress – it will always change and evolve as long as I keep on learning, the same way my aesthetics and work techniques do.
Why did you decide to start working on a new ceramics line? Were you inspired by anything in particular, a childhood memory maybe?
This new line is conceptually similar to what I did with the ceramic mugs painted in gold. I think there's something magical in taking an old object and reproducing it using another material, turning it into something completely different.
As you mention in your question, these objects inevitably bring you some kind of memories. In my case, they remind me of whisky bottles we used to have at home when I was a kid.
What do you enjoy the most about running your own business?
I love not having a 9 to 5 job and being able to go from one place to another every day. I enjoy not being seated in front of a computer 7 hours a day during the 5 days of the week.
When I'm polishing the ceramic pieces I forget about everything and enter this kind of mental state that I wish I could keep for the rest of my day.
Are you involved in any other projects?
Right now I'm dedicating every minute of my time and all my energy to making Minka grow.
Where do you see Minka Inhouse Handmade in a couple of years time?
I'm really bad at thinking about the future. I prefer to go slowly, focusing on things that currently work and that can be improved.
How important is your workplace in the development of your creativity?
It is important but not essential. The most important thing for me is working in a quiet space. I normally come up with my best ideas when I'm by myself with no noise around me. I really appreciate silence and now that I think about it, I think it helps me develop my creativity.
What do you enjoy the most about living and working in Santiago? Do you think it is a creative city?
I think Santiago is becoming a creative city but we need to promote it locally and internationally so it doesn't become a temporary trend. To achieve this we need to focus on two things: first, we need to solve the production problems people who work locally are currently finding – Santiago has been invaded by shopping malls and high street shops and is getting harder to find good raw materials and craftsmen. And second, we need to create a legislation that favours local manufacturers, reducing taxes and eliminating other barriers. I think this would help us develop a long-term strategy for our businesses and position Santiago as a city of makers and creatives.
Could you recommend us a few places that visitors to Santiago shouldn't miss?
I would recommend going for a stroll around Persa Bío-Bío flea market on a Saturday and having lunch at Café Clementina after that.
What other Chilean brands do you think are doing something interesting right now?
I really like the work of Karen Barbé and Vera Siefeld. I also enjoy what LosGogo, Sisa, Básico, Coyote and EM is Handmade are doing.
You might also be interested in: