PJ Roden & Katerina Gabbro
Matters of Space
Founded by PJ Roden and Katerina Gabbro, Matters of Space is a design firm and boutique located in Highland Park, Los Angeles. With backgrounds in furniture design and interior architecture, PJ and Katerina knew they wanted to work together since they met in Seattle when they were teenagers and decided to start Matters of Space in 2011 after moving to California.
Photos by Valerie Chiang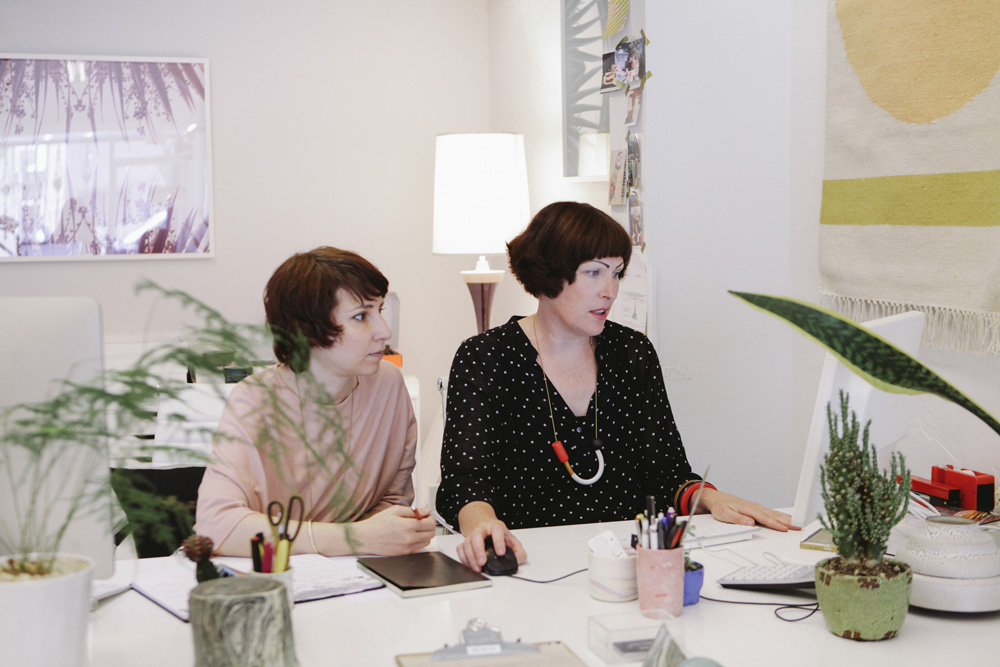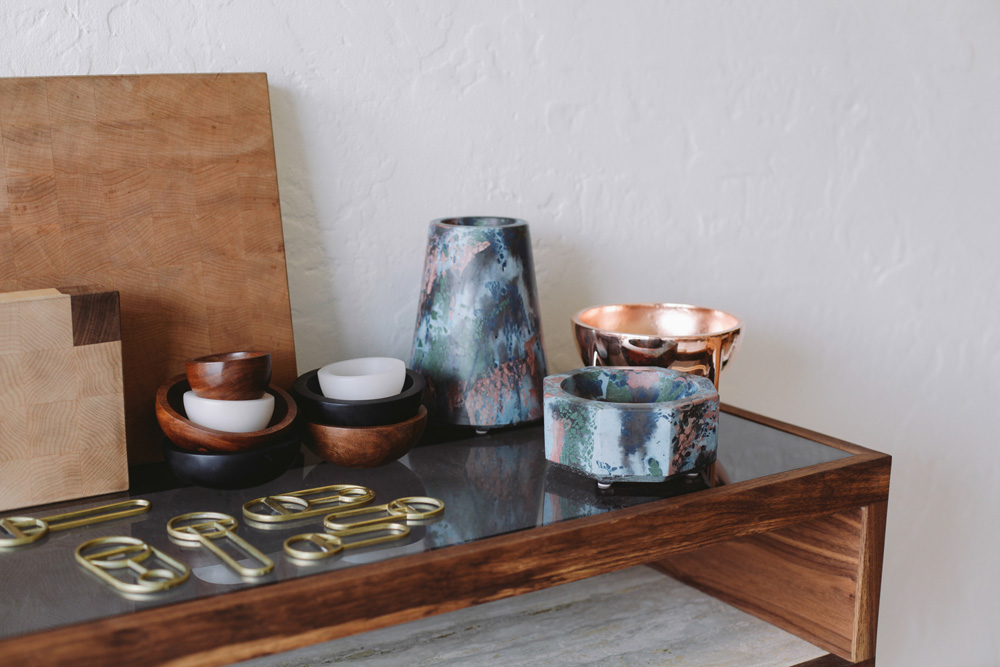 Please tell us about yourselves. What was your background before founding Matters of Space?

PJ: My initial studies were in sculpture and goldsmithing. It was my friendship with Katerina that led me to furniture design. Not thinking I could make a living at furniture design I interned at a design build firm, and then a move to New York led me to work with an architect on high end residential projects.
Katerina: I drew my first house floor plan at the age of 6, but since no client would take me seriously at that time, I had to wait to "grow up" a bit before becoming a professional designer. Once I was old enough, I enrolled in an Interior Architecture and Furniture Design program at a design and arts college in a rainy American city. I started my own design company while still in college, which focused on restaurant design. A few years later, in search for sunshine, I moved to Los Angeles, where I freelanced in Commercial Architecture and Design, focusing on Museum and Exhibit Design, while also working on selected residential design projects.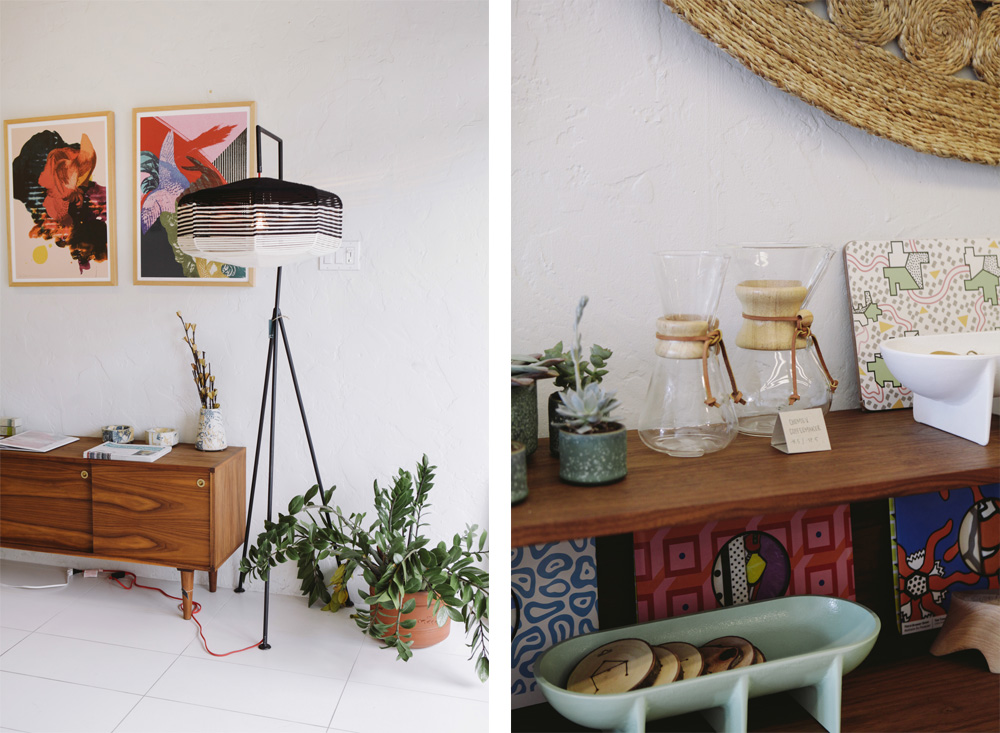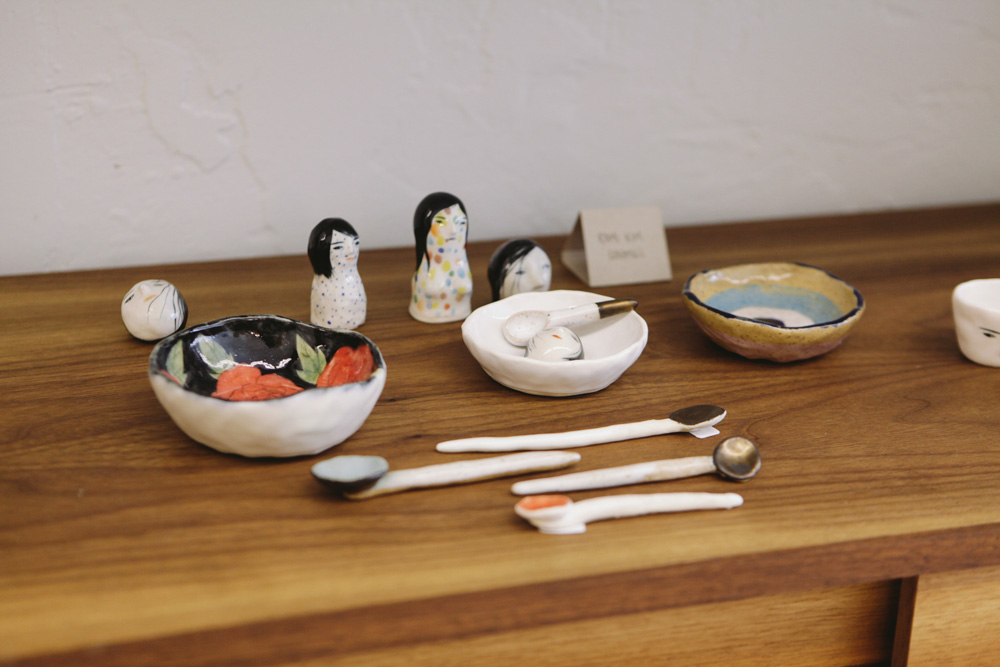 How did you meet and how did Matters of Space start?
PJ: Katerina and I have known each other since we were teenagers both moving to Seattle on our own from our respective hometowns. We worked at a boutique hotel together. We always knew we would work together some day. After many years honing our craft with other firms and getting a lot of real world experience we came back together to start our firm.
We have always had very similar aesthetics. The beauty of our friendship and collaboration is that we have the utmost respect for each other's strengths and skills. There is a symbiotic relationship when working on projects. Katerina is the interior architect and space planner, and I envision the finishes and fixtures. We give each other feedback but rarely disagree.
Katerina: We have been best friends for 22 years. I was applying for a job in the boutique hotel restaurant where PJ had just started working the day before. We had matching red nail polish – the rest is history…We worked, partied and dreamt of a grand future together…
We went to the same college, later PJ moved to NY and I left for LA. When the right time came, we reunited in Los Angeles and started planning our new business together right away. We combined all of our individual experiences that we had accumulated in our years apart and came up with the concept for Matters of Space, where everything that has to do with space is dealt with. Except for outer space – PJ does not like outer space at all, so we left that out. A year after we started our business we decided it was time to have a real studio. We had always dreamt of a shop and a design studio that is open to the public, so we started looking for spaces and when our current space became available we snatched it immediately. It was the perfect location – on a central street in an "up and coming neighborhood" – although at the time, it was still quite gritty.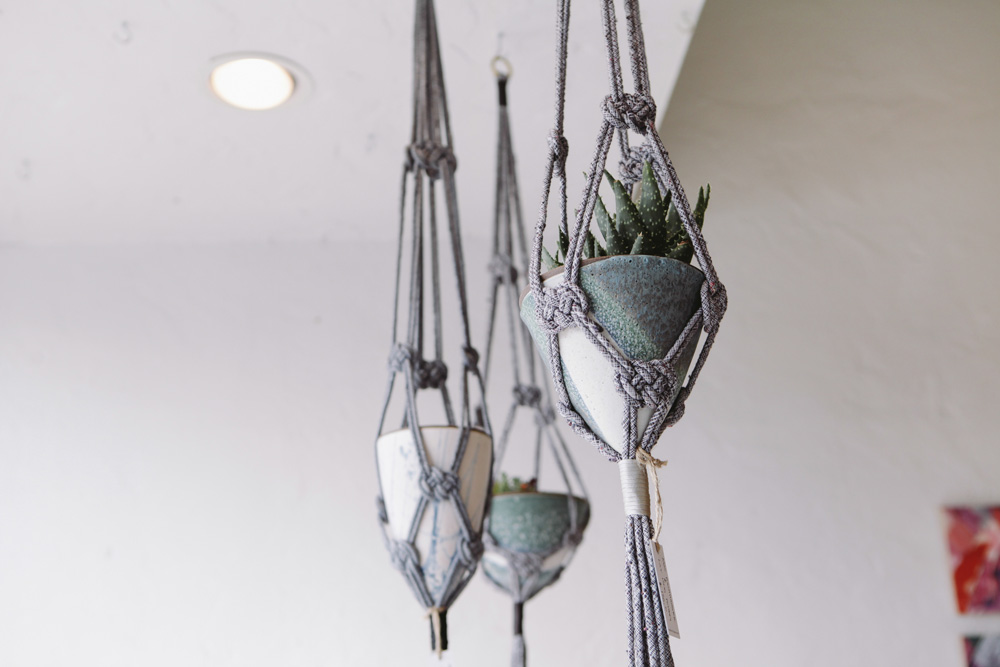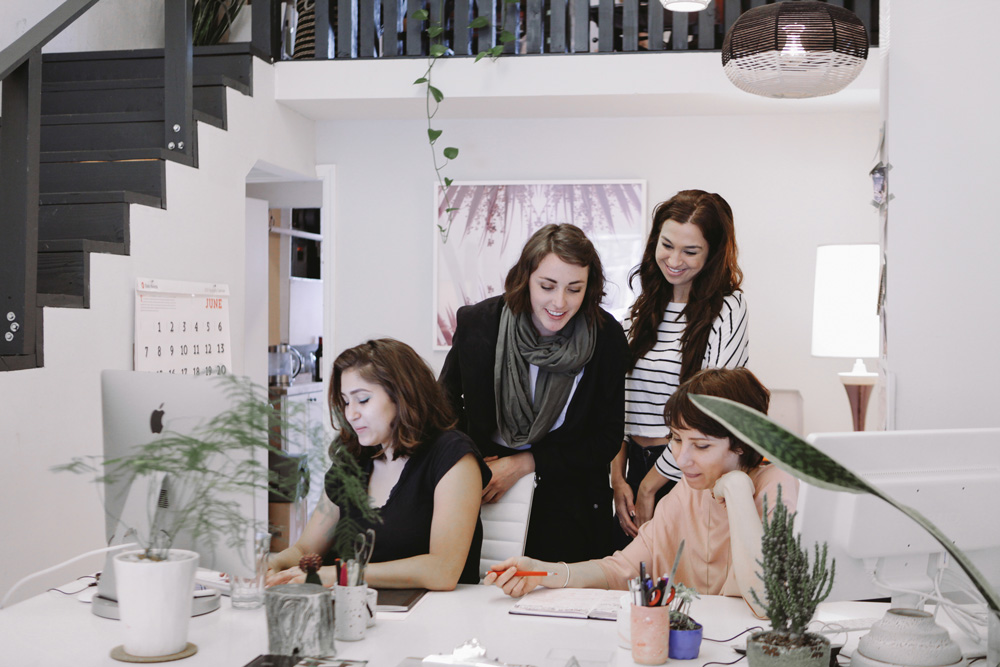 When presented with a new space, what are the steps you follow to transform it?
Katerina: First we listen to the client. The first task of a designer is to gauge the physical and psychological parameters of the project as well as the client's "needs and wants" for the space. It is very important to understand the client's vision before you introduce your own design ideas. For residential design – it's all about the personal experience you are creating for someone else. We work on many different types of projects. On some the transformation is achieved through colors, textures and furnishings. On others, the transformation is purely architectural – walls get moved and removed, spaces get added and subtracted. At the end, our goal is to bring maximum functionality to every space we touch, and all within the client's budget.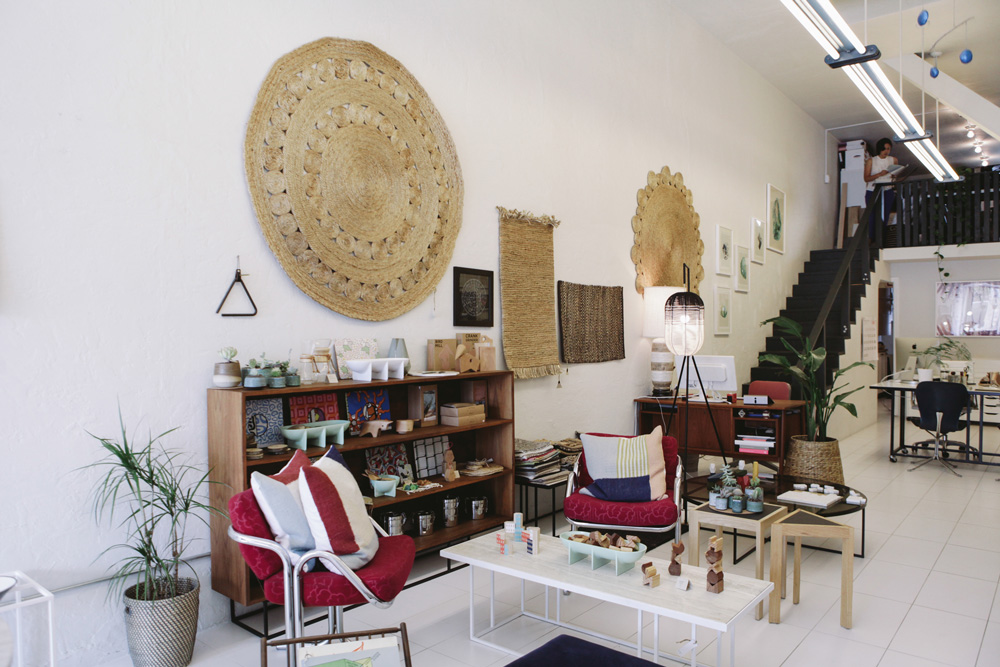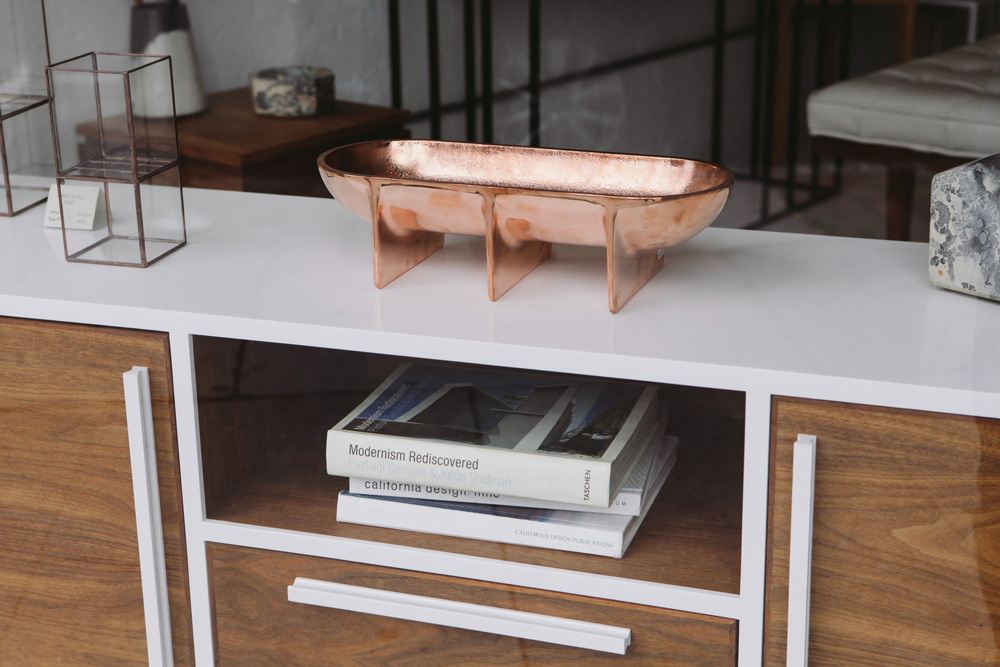 How do you make sure the vision of the space's owner is reflected in your work?
Katerina: Well, first of all we choose to work with like-minded people – it makes the process enjoyable for all parties involved. Once we get a fair understanding of the project and the client's vision has crystalised, we layer our own design vision on top and come up with a concept. We have clients who give us a 100% creative freedom and others who are active collaborators. We enjoy both. Working with clients on spatial problem solving is all about psychology – about 60% of our work is psychology. You can not be a good interior architect and designer if you don't know how to "read" people and how to get their inner creativity out. Although sometimes, if the client's vision comes in conflict with functionality we have to be able to say "NO" and to guide them to a place of reason without compromising their aesthetic believes. Our job is often about bringing cohesiveness to the chaos of the untrained creative mind.
PJ: This is always priority number one with our work, which I don't think a lot of designers live by. We have a vision usually, but it is our job to communicate with the client what their vision is and incorporate it in our work. Because at the end of the day, it is the client that will be living in the home. Not us. So our ego should not dictate the look.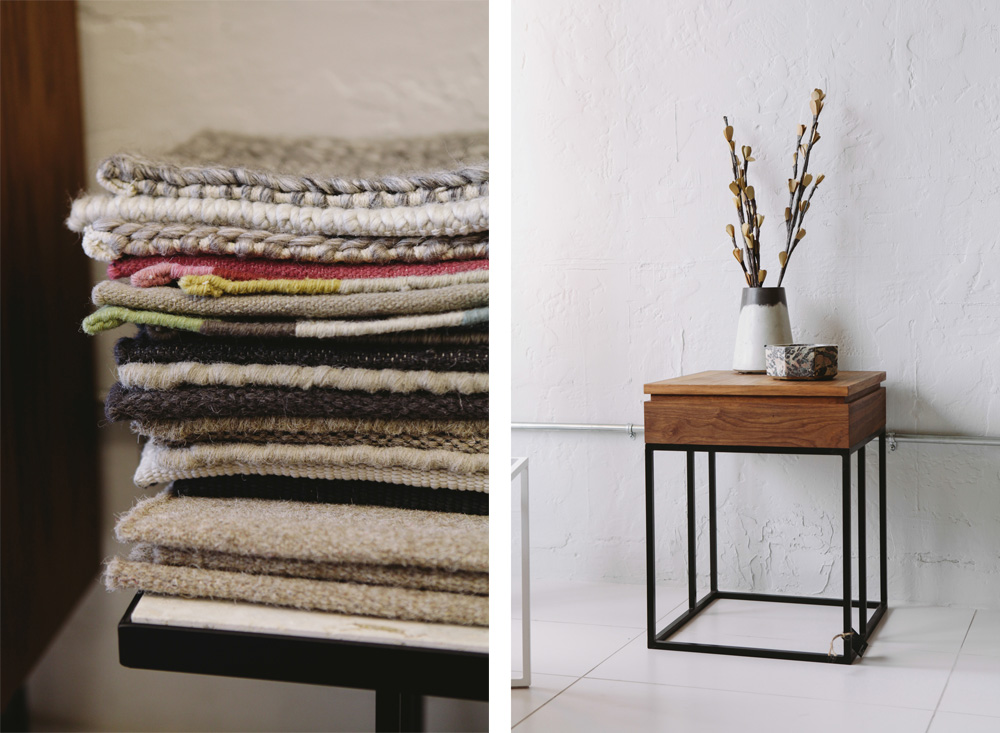 What are the main differences between working on a residential and a commercial project?
PJ: The client. With residential projects, the client is emotionally involved because it is their home. You often end up being their psychotherapist. Commercial clients are more interested in the bottom line.
Katerina: A commercial project usually has a more abstract concept, it's not about the client's personal taste, but about the story you are trying to tell to the public, the end-consumer who would be using the space. It is about creating an environment that transports you to an imaginary world – and we get to create that world -it's a lot of fun. In a residential project – it's all about a very intimate relationship with the client's mind and understanding their world, as oppose to creating it from scratch. Both can be fun and challenging, but in different ways.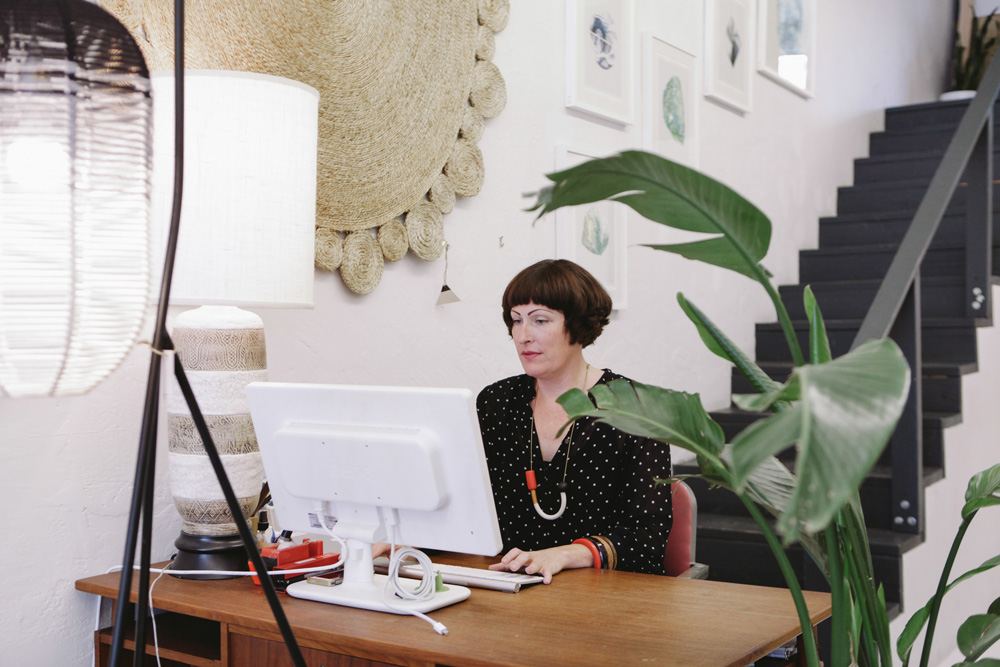 Is there any specific project you're particularly proud of?
PJ: Our Palm Canyon project was great, because the client loves collecting so he gave us free reign on buying vintage ceramics, furniture, etc. and many of the furniture pieces were custom.
Katerina: I am about to finish the remodel of my own house – it has been a very challenging designer/client relationship, but I'm quite happy with the end results. 🙂
What inspires your interior architecture work?
PJ: Art, Movies, Fashion. I think constant research and exposure to the past, present, and future – in museums or books as well as reading magazines or even Instagram to see what is happening in the rest of the world.
Katerina: I am inspired by modernism as well as vernacular architecture and truth in materials. I am always inspired by spatial volume and its interaction with human beings. And of course by materials and textures – sometimes existing in the space, sometimes borrowed from another space and time, but quite often a mixture of both. I am also inspired by the particular moment in time. Inspiration comes in many forms, as long as you keep your eyes and mind open it will reveal itself to you. I appreciate true craftsmanship and design of all styles and eras.
When starting a new project, we let the architectural language of the building set the tone for the visual style, but we bring in modernity to it, without disturbing the visual balance of the existing. It is a tight rope and we walk it proudly – so many buildings get butchered because an egotistic architect had to leave their mark. Architecture is one of the most ego-driven professions – we are very careful not to involve our artistic ego in our work. Instead we listen to the client, to the building and to the function.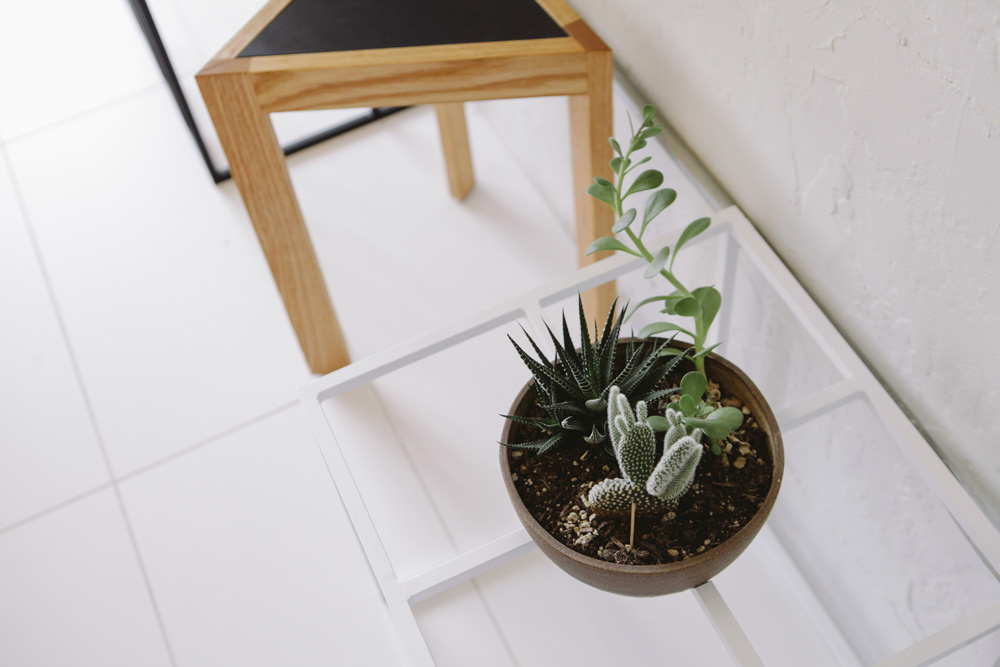 Your studio doubles as a shop where you sell a wide range of furniture and homeware. How do you select the products and designers you stock?
Katerina: We sell what we like and what we believe is innovative design. We also like artists, designers and craftsmen who are not over-saturated in the market. We like to offer uniqueness.
PJ: Instagram has been phenomenal at exposing us to new talent. There are so many amazing designers out there that we would never had known about without it, such as Concrete Cat (Canada), Tom Pigeon (UK) and Kazumi Takigawa (Japan).
You also make custom furniture, could you tell us a little more about this?
Katerina: Our furniture is inspired by a modern and timeless aesthetic. We like organic materials like walnut, steel and natural stone. Minimal modern forms, built the traditional way – joinery is a very important feature in our pieces. We have many new designs in the works.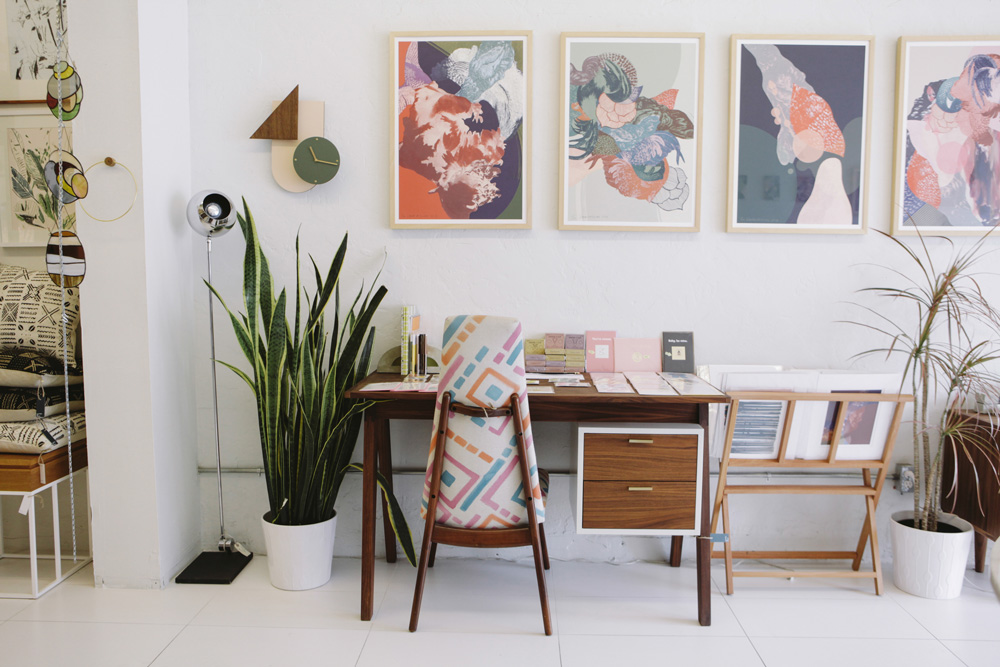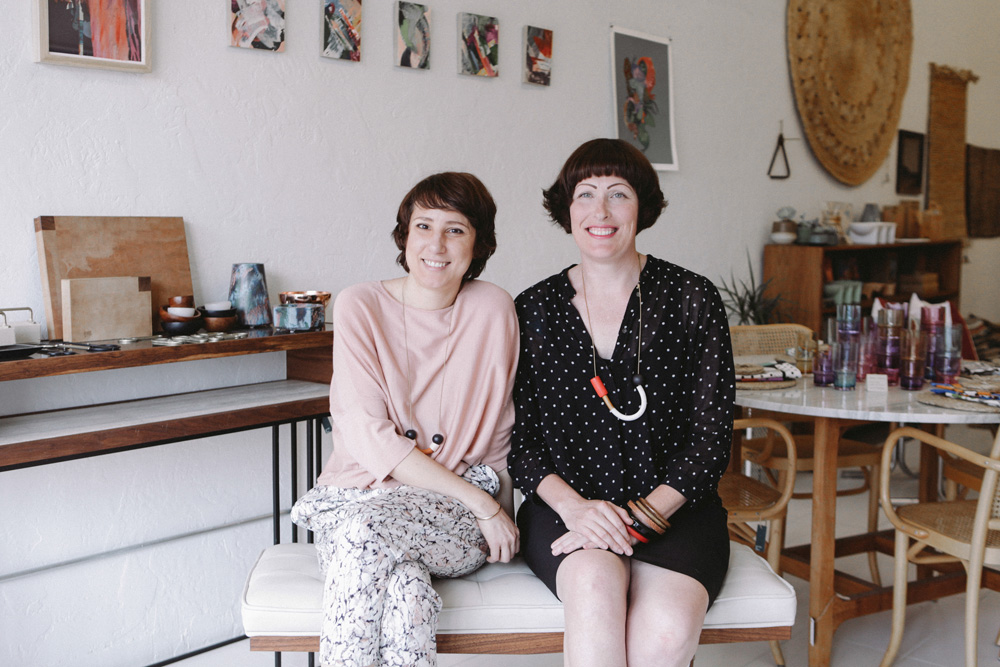 What are Matters of Space's future plans?
Katerina: We would like to further develop our furniture line and to grow our Interior Design and Architecture business. We are in the process of building a new production shop with an attached showroom, dedicated to our furniture designs. We would also love to keep finding new inspiring people to work with.
You're based in Highland Park. Could you share some of your favourite places in your neighbourhood with us?
PJ: The Pop Hop bookstore is always inspiring – it is a great used bookstore with a phenomenal selection of books. La Cuevita Bar has a nice outdoor seating area and amazing selection of Tequila.
Katerina: We make quite a few visits to the coffee shop across the street- Cafe de Leche. Then there is also Scoops – an excellent gelato shop.
Save
You might also be interested in: