LANE MARINHO
Lane Marinho is an artist and shoemaker based in São Paulo. After working for several big shoe companies in Brazil, Lane decided to start experimenting with natural materials to create her own handmade shoe line.
Lane talks to us about her background, what made her start her own business and the influence of São Paulo in her work.
Photos by Alexandre Furcolin Filho & Jazzie Moyssiadis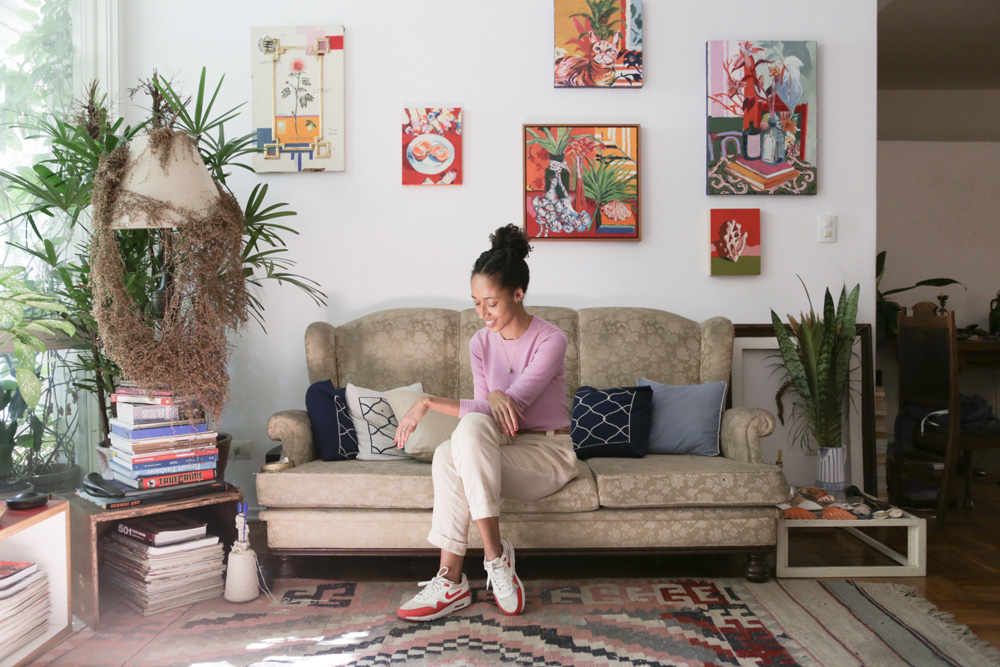 Please tell us about yourself and your background. How did you become interested in art and fashion?
I grew up in a family where women learnt handmade work while in their childhood. As a kid, I learnt the basic techniques of crochet, embroidery and hand sewing. I started manipulating fabrics and threads at a very young age. This is when my passion for threads, colours and shapes was born. From then on, drawing also became part of my life. While going through different life experiences, I created my own very special world, where I do things with my hands – a world of patience, concentration and silence.
While studying Graphic Design at University in Salvador de Bahia, my hometown, I worked as an assistant to the designer of a jewellery studio in Salvador's old town. I had been amazed by the work of precious and natural stones and being close to the artists that sculpt them was simply a great experience. During this experience, I decided to enter a national competition run by Melissa Shoes here in Brazil. My project got the first prize and Melissa's design team decided to hire me. I spent 4 years there, sharpening my research methods, developing plastic shoes and travelling around the world looking for new materials and inspiration.
After that, it was time to broaden my views so I decided to move to São Paulo, the Brazilian megalopolis and the country's fashion capital. There I worked for the biggest Brazilian shoe companies: great salary, fancy trips, challenging decisions…but something was missing. This is when I decided to launch my project, on my own, putting all I had learnt and felt during all these years into my handmade shoes. It's been a huge success from the beginning and now I even have time to study and experiment with new techniques, models, materials and textures.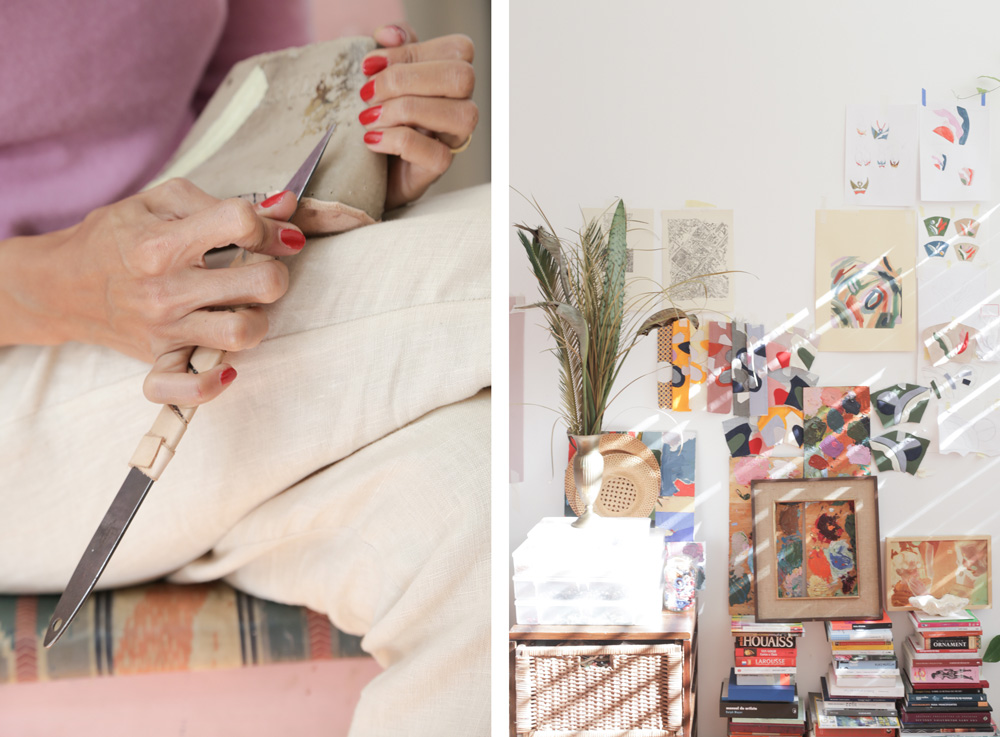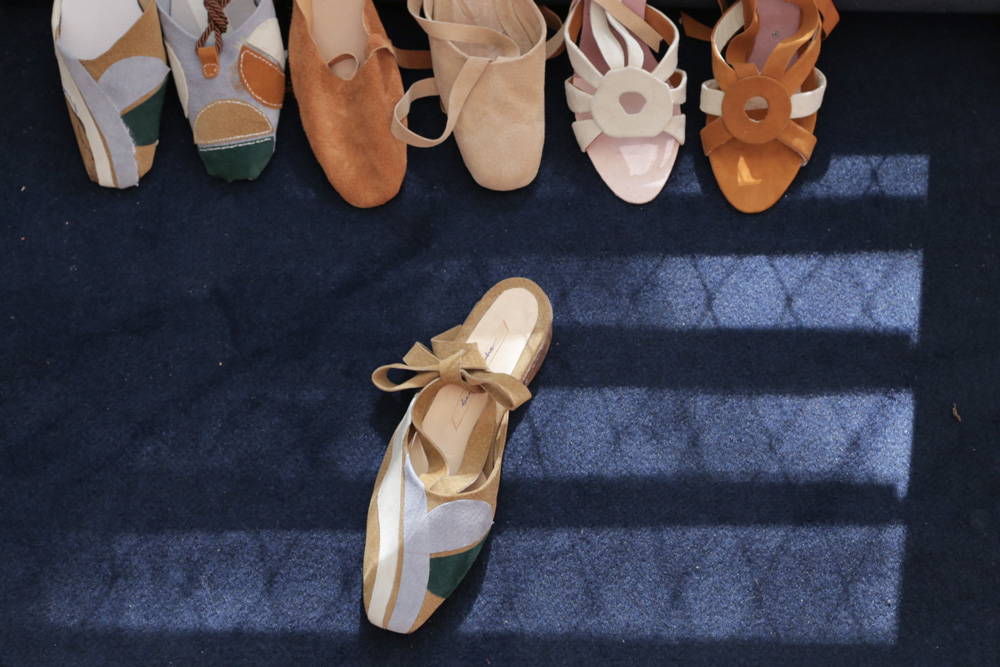 You work in many different fields (shoe making, painting, accessories…). Could you tell us a little about each of them?
All these different fields are ways for me to express one single thing: how I see the world. I love to draw, make compositions, create colour harmonies and play with different materials. Each of these fields is a way to practice what I call "poetry without words".
Shoe making is like sculpting shapes for your foot – you have to decide what you want to show or want to hide. Each detail – like sewing threads, volumes and shapes – communicates delicacy and beauty.
Through painting, you create poetry by mixing and overlaying colours – a pretty crazy process of composition. I like painting what is around me, especially plants, flowers and objects.
What really is interesting to me in all these fields is the process. While using my hands to create, I feel alive and lose the perception of time. I'm immersed in a world of poetry.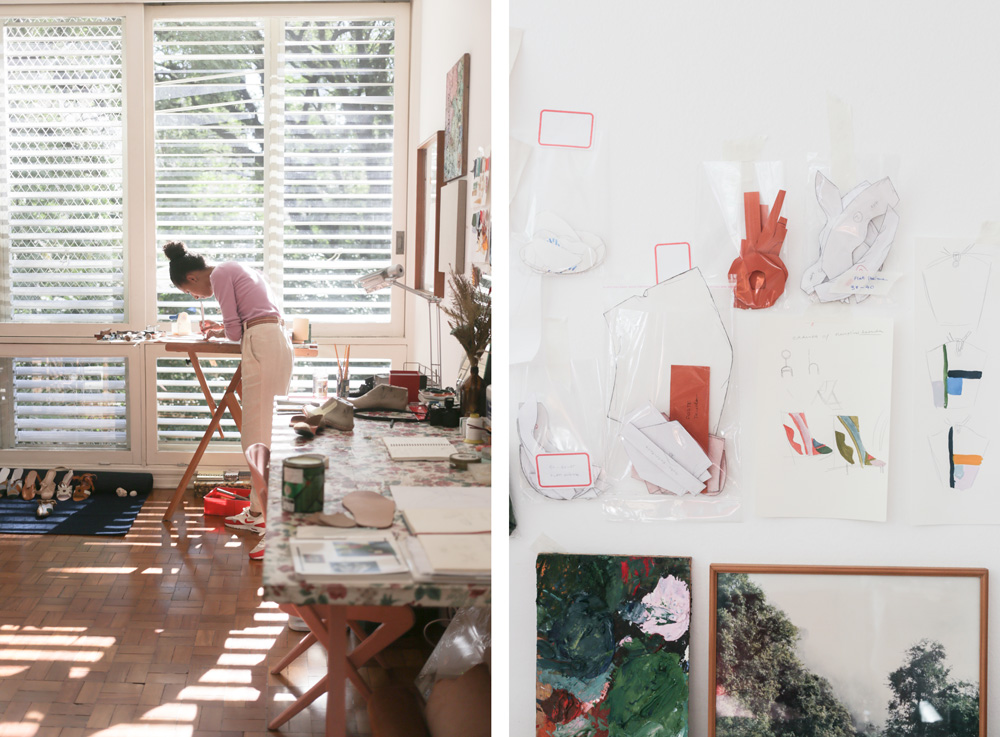 What made you start your own shoe line?
Something told me I had to turn into reality what I had been dreaming of for years – a world full of colours and materials like ropes, natural shells and stones, fabrics… My shoe line was a realistic way to start expressing this.
A major aspect I learnt from my own experience visiting industrial plants is that you have to master all the technical details. This is why I started with flat shoes that I would be able to deliver with great quality since it's a simple process and can be done at a small scale.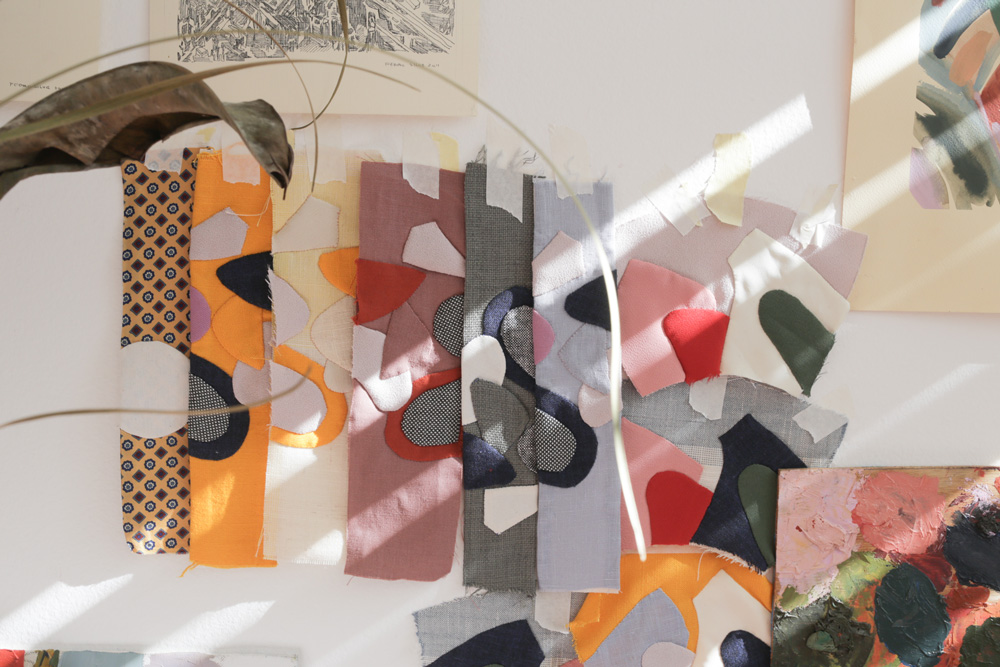 Your designs are unique and they feel very organic. Tell us about the materials you use. Is there any material you'd like to work with in the future?
I am very close to nature. I admire its perfection and feel amazed by the elegant and structured way it grows – it has always impressed me! That's why I try to work with natural materials only. I love the idea of having something natural close to your body. There is always something positive about it.
I'd like to work with raw stones, without a special cut, just the way we find them in nature. I don't know yet how this will turn out, but I am considering this idea.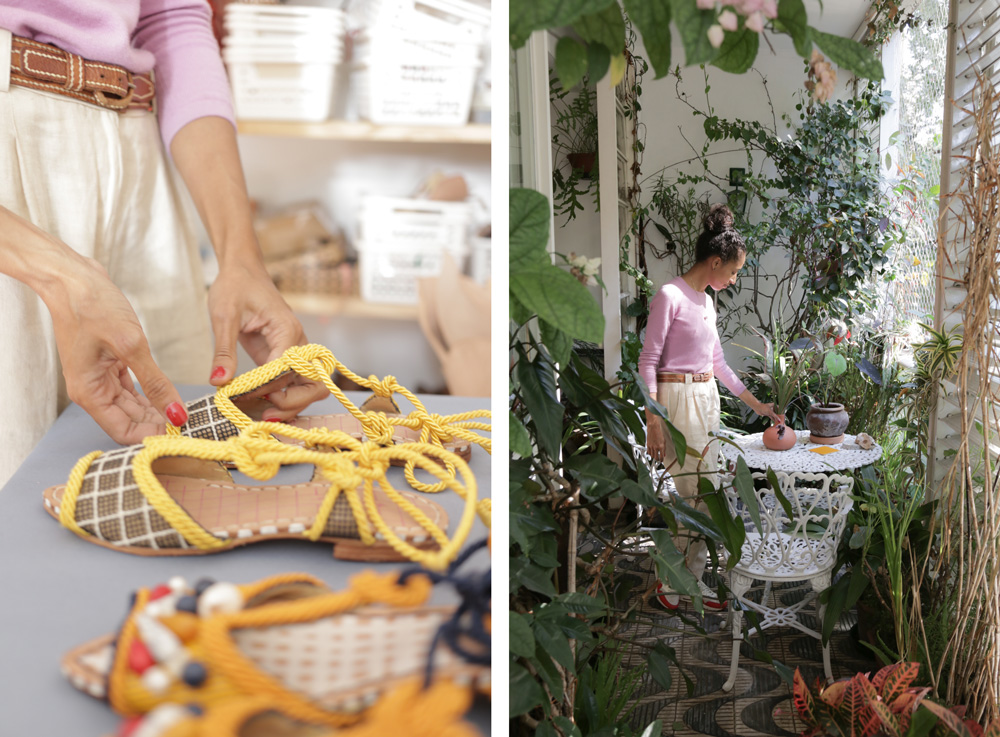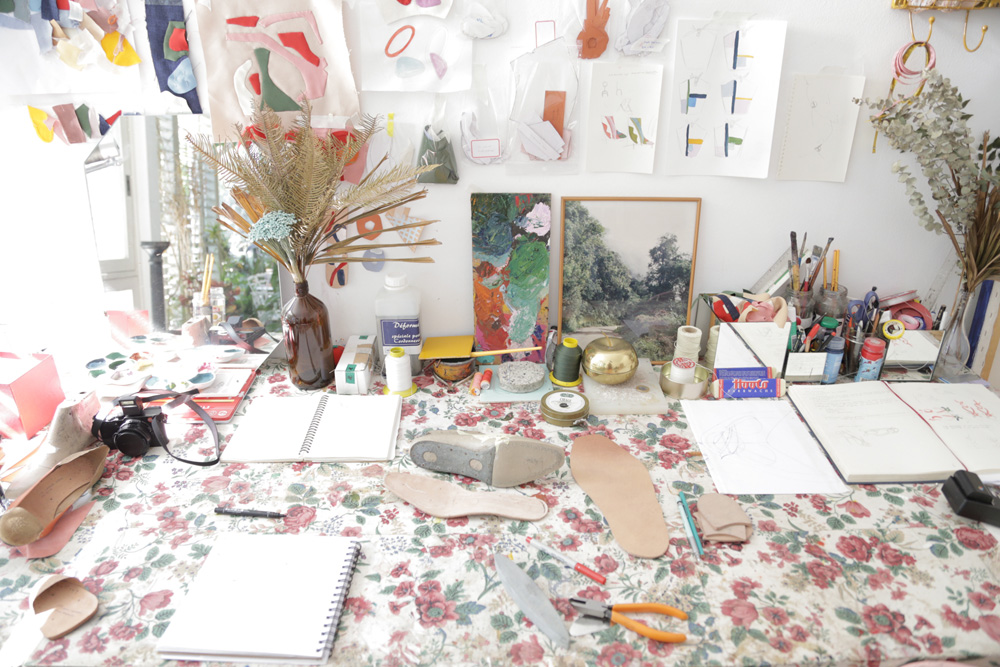 How do you approach the design of a new pair of shoes? Could you guide us through your process?
First, I decide on the materials and techniques I'll use. Then I experiment a lot! My most faithful model is my own feet… I have a sketchbook where I draw in order to avoid forgetting about the projects I'm not able to do on the spot. The real version of the shoe comes after many experiments of cutting, modelling and testing on my feet.
Designing  in 2D can give you an idea, but you'll never get close enough to what you'll actually have in 3D. 2D drawing is actually just the start of a much longer journey, this is why I do lots of real prototypes and when I feel something is really new and I'd wear it, this is when I decide to produce a small amount of pairs for some happy few.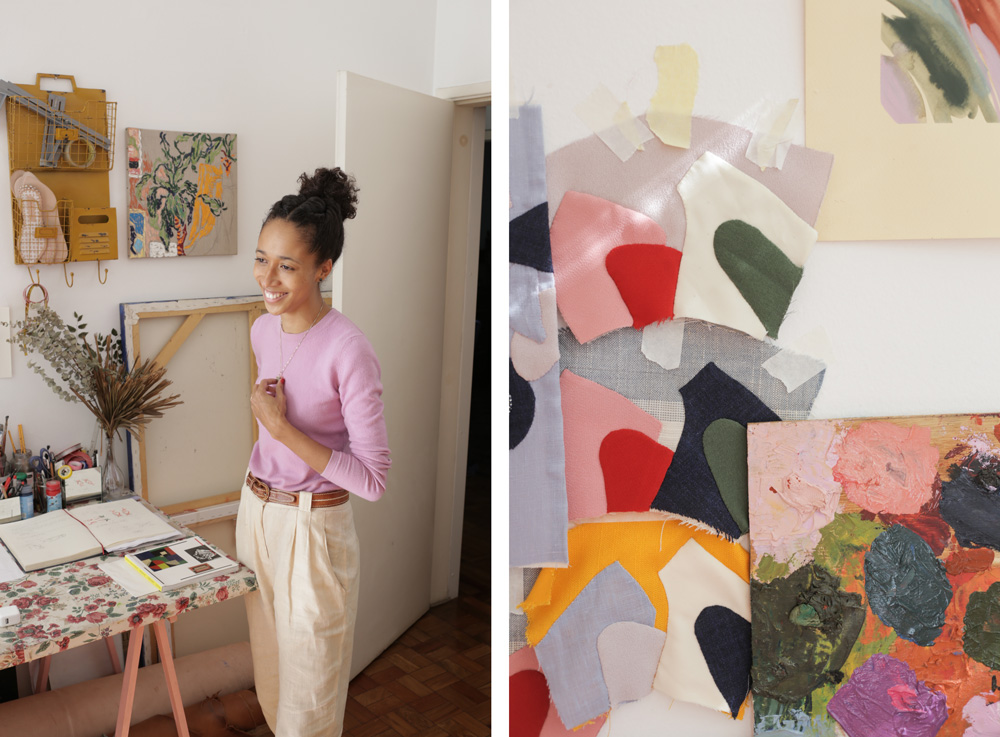 You're also experimenting with fabric collages at the moment. Tell us a little more about this.
I've started making some cut-out compositions, inspired by the late work of Matisse. Going deeper into my research, I found a book about Sonia Delaunay and her patchwork compositions in fabrics which I found amazing. The way she turned fashion closer to art really moved me! As I've always loved fabrics, I decided to use them for my shoes instead of leather.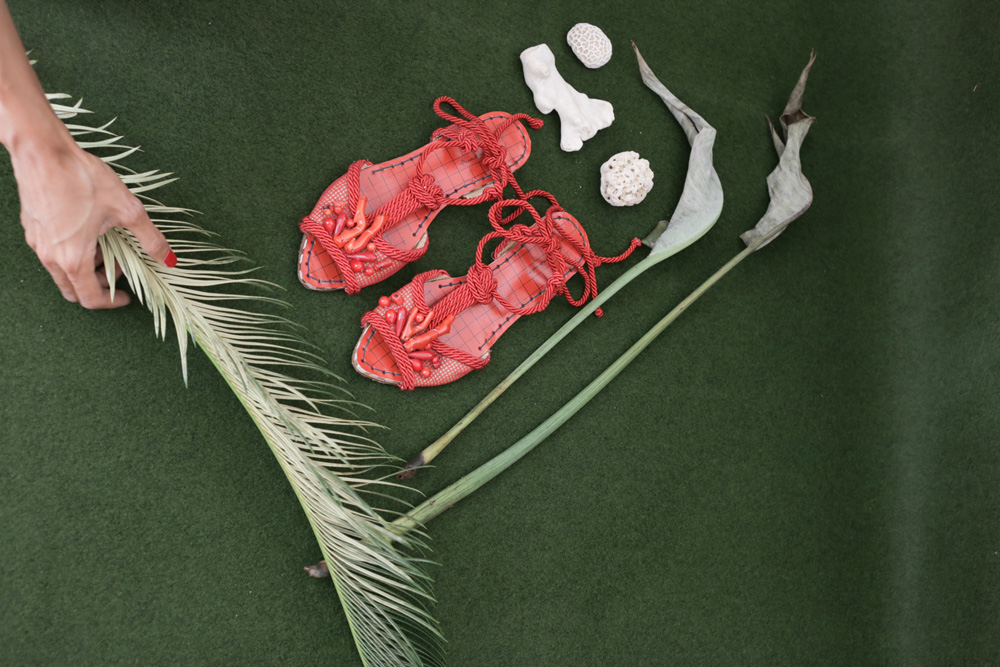 What's next? Is there any particular field you'd like to explore?
Yes, I've just started doing some knitting with traditional (and old school) equipment! Despite the machine and noise, the process feels very handmade and I am in love with it! I'm thinking about creating some clothes too.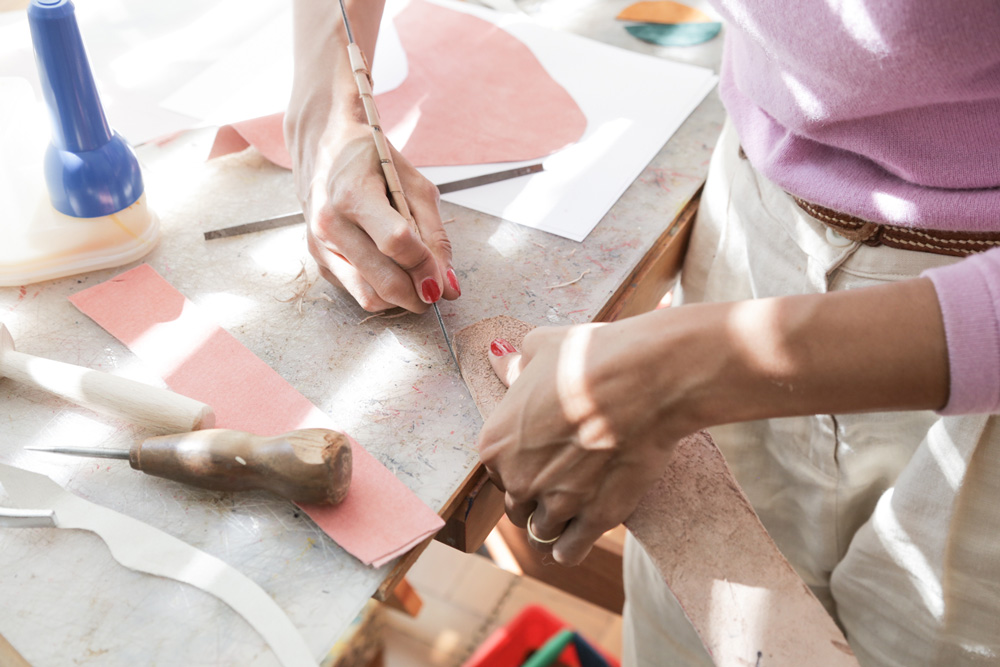 Where do you draw inspiration from? Who are your favourite artists/designers?
My inspiration comes from nature, vintage pieces, modern architecture and painting. My favourite designers are Salvatore Ferragamo and Manolo Blahnik. Ferragamo worked on some incredibly experimental projects using exotic materials and colours for the time he lived in. And they are still relevant today. Manolo has a very sensitive hand for shoes. His work is so delicate and I really appreciate it.
Regarding artists, Matisse is a fantastic source of inspiration with the harmony of his colour compositions. I also love the work of Richard Diebenkorn and his poetic abstraction of colours.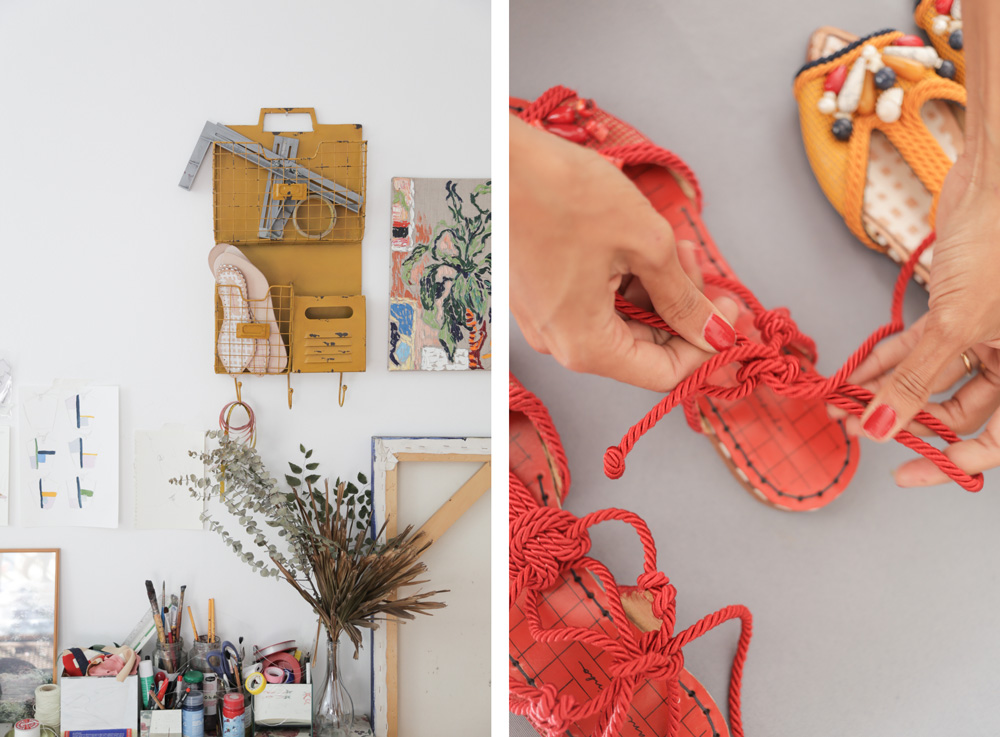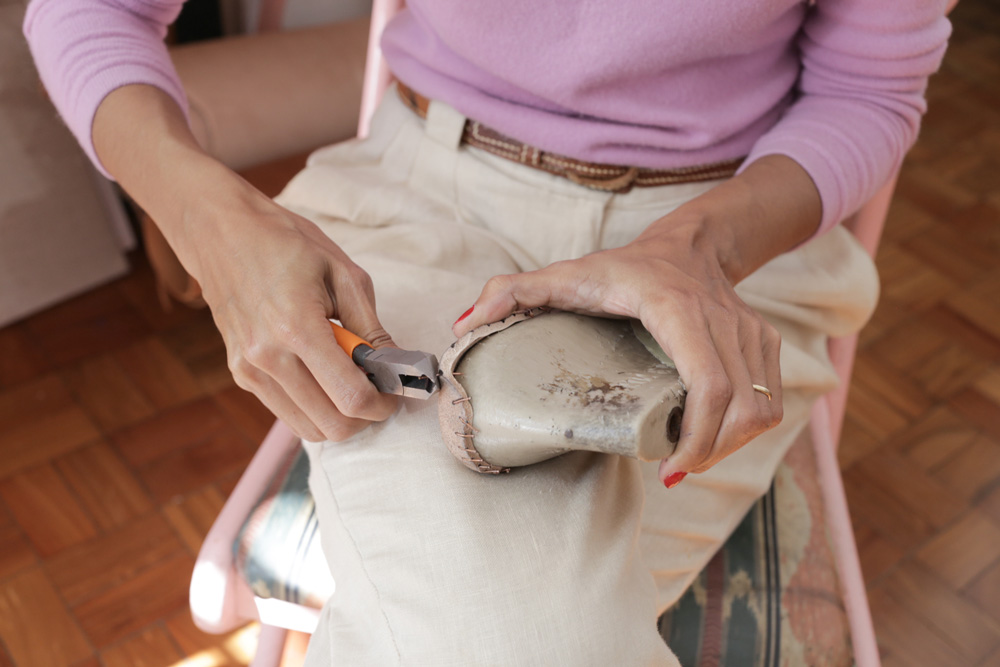 Does living in São Paulo influence your work in any way?
No doubt about it. I am always in contact with fascinating modern architecture. There also are some beautiful green areas in this concrete jungle. The encounter of nature and architectural lines inspires me.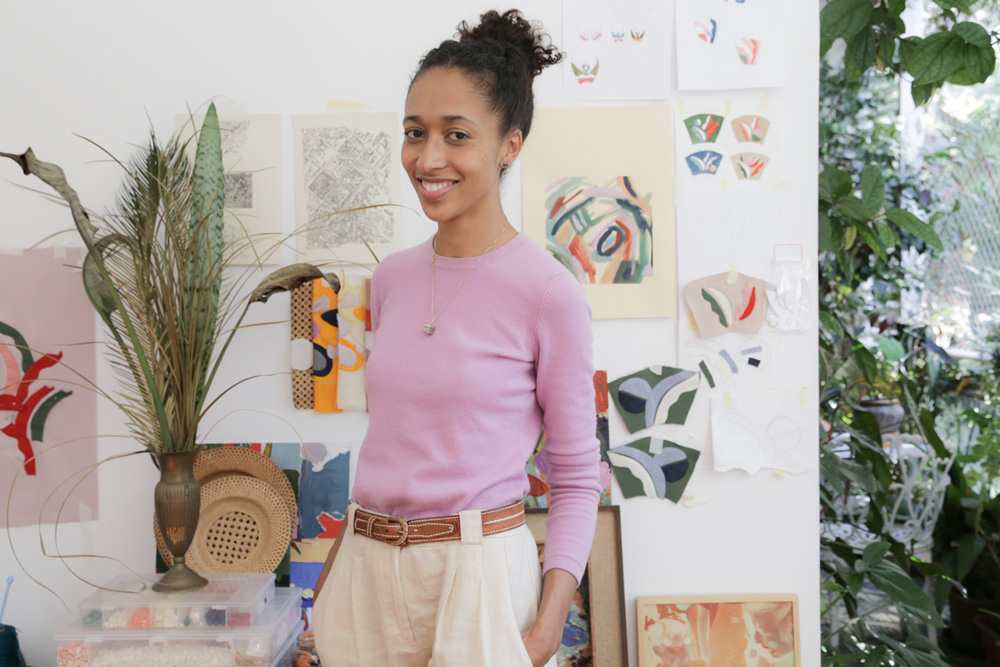 What are your favourite spots in your neighbourhood?
I love the Mendes Wood gallery in the Jardins neighbourhood. They have great exhibitions and the space has amazing plants in the backyard.
For shopping, I recommend something different: a charity vintage market close to metro Bresser, called "Arsenal da Esperança" which happens once every month. There you can find fine vintage coats, dresses and shoes for a fair price and you can even help the community a bit.
Save
You might also be interested in: