Anaïs Torfs & Michiel Mertens
Going East
What started as a hobby between friends and real life partners, Anaïs Torfs & Michiel Mertens, has become a real job. Anaïs and Michiel are the founders of Going East, a multidisciplinary team of young architects, craftsmen and designers who work on projects ranging from creating new interiors to organising pop-up shops and bars.
Photos by Joke de Wilde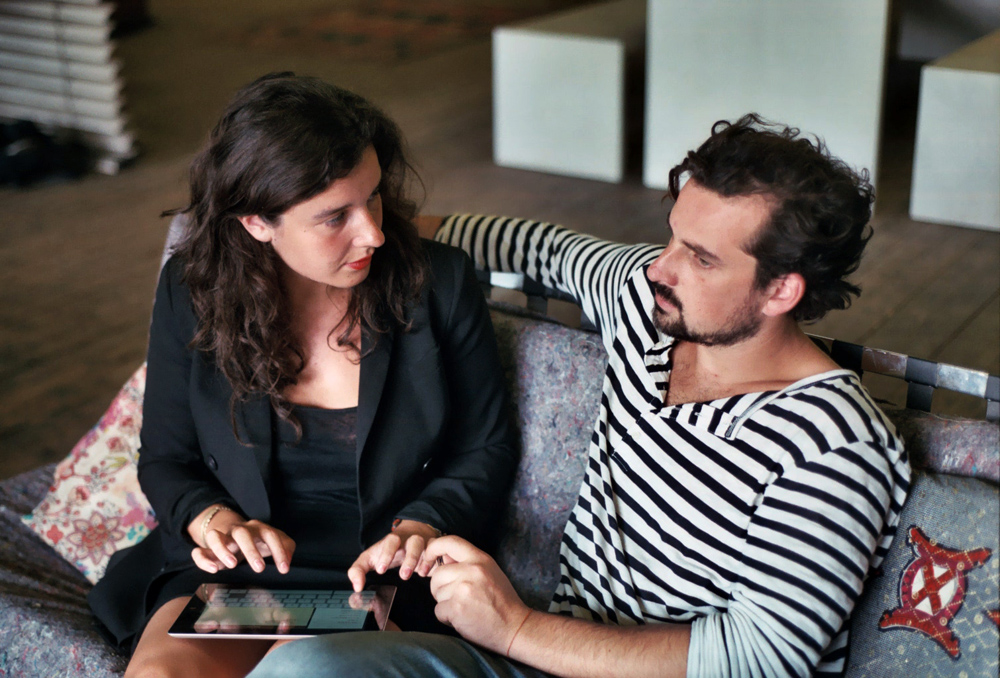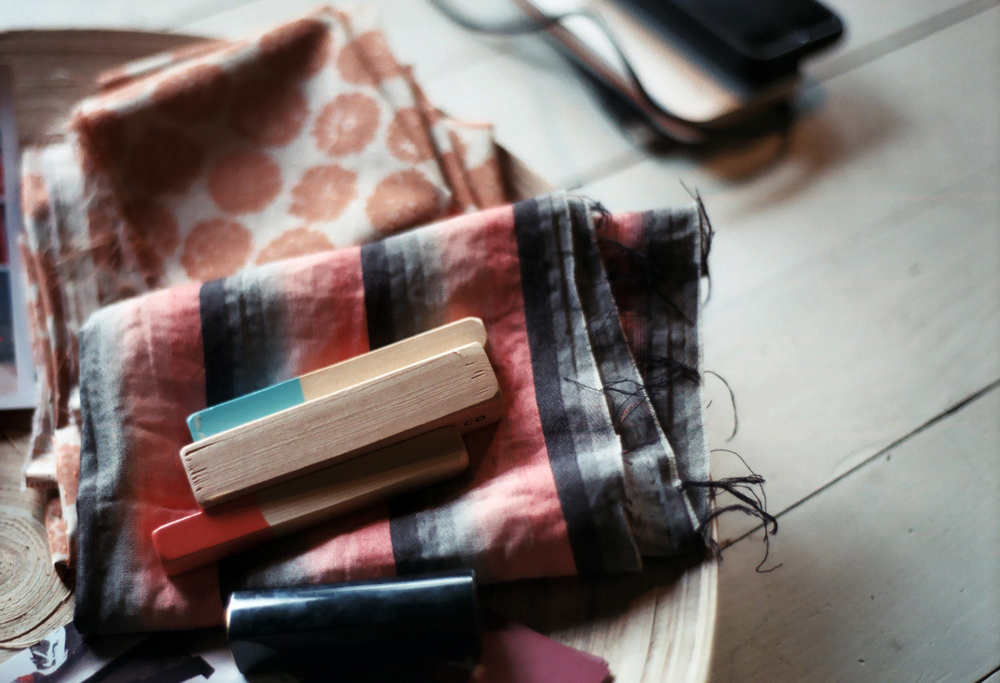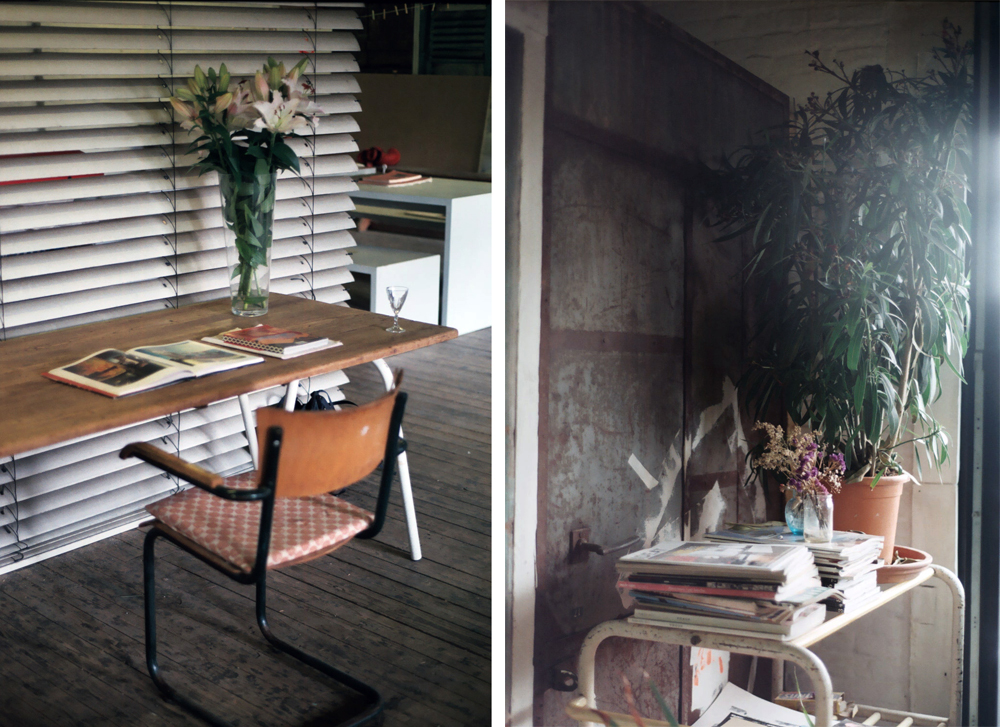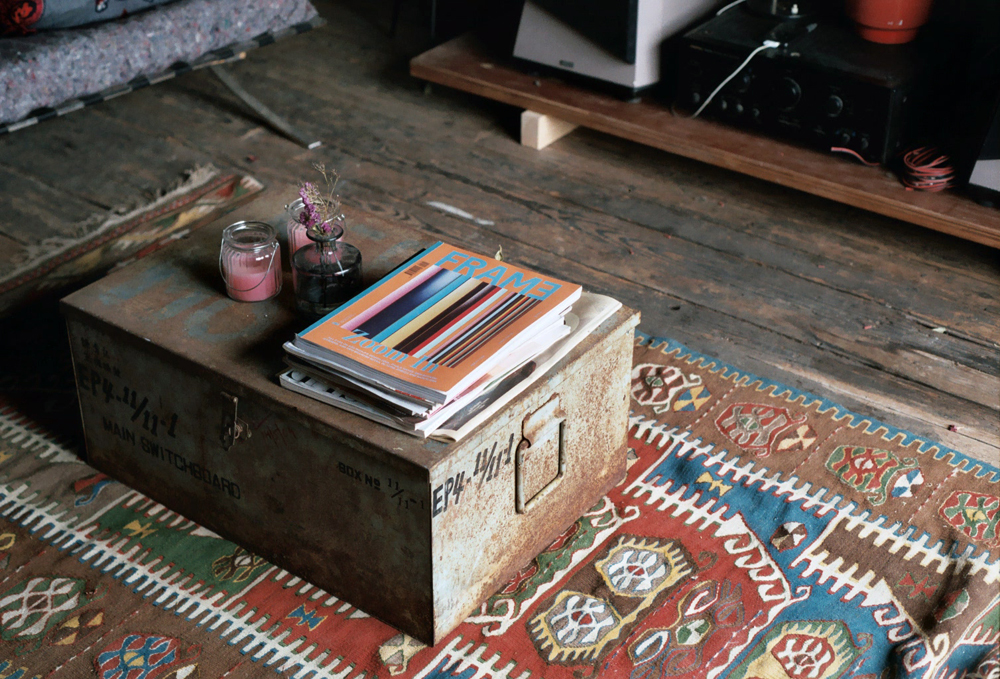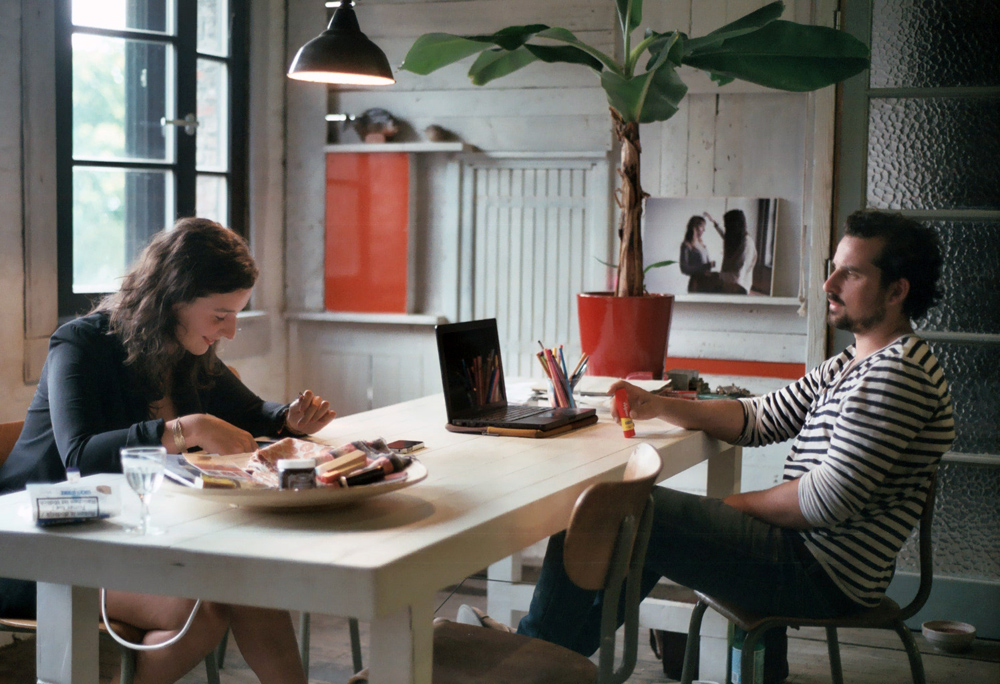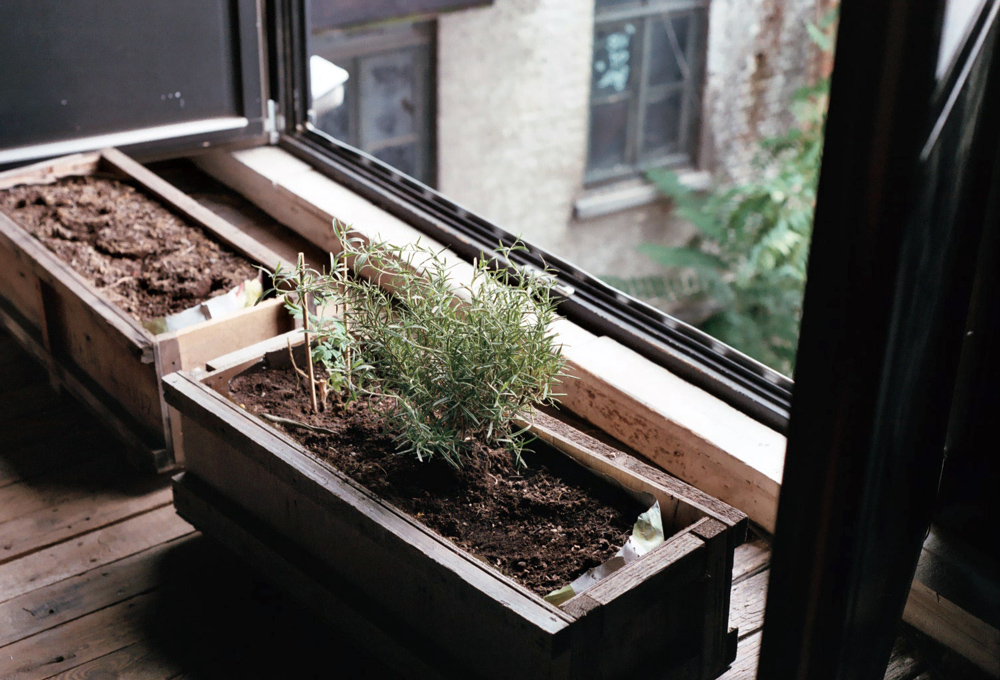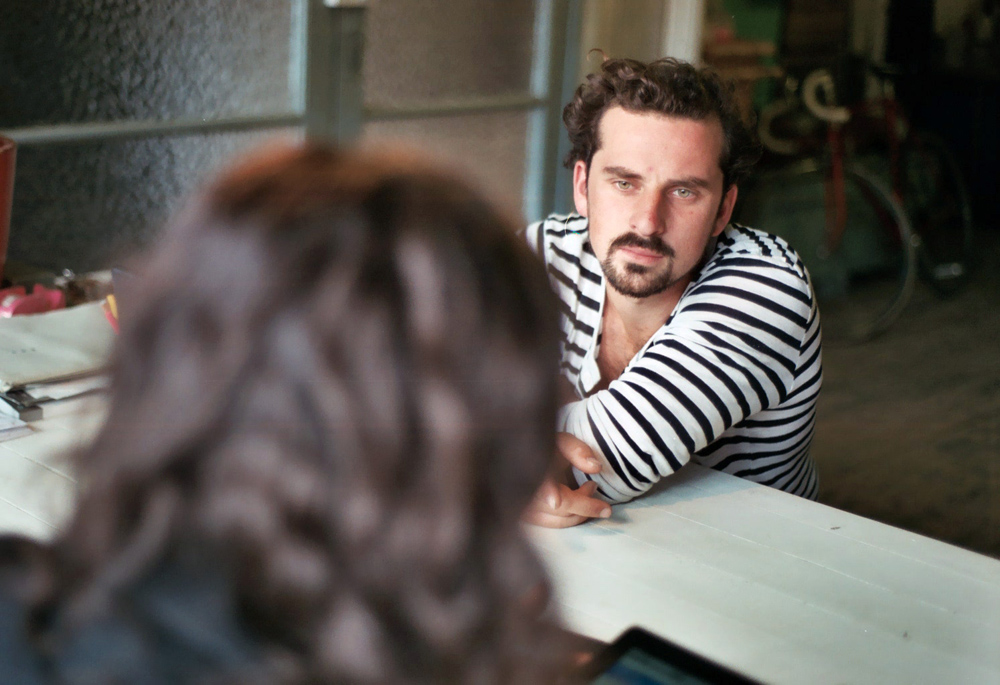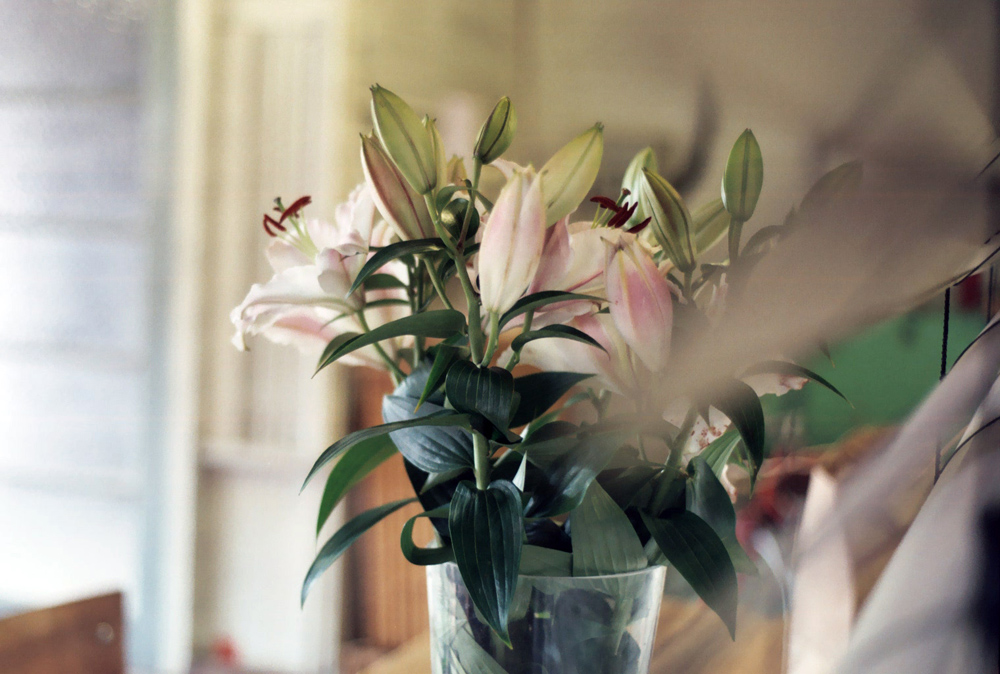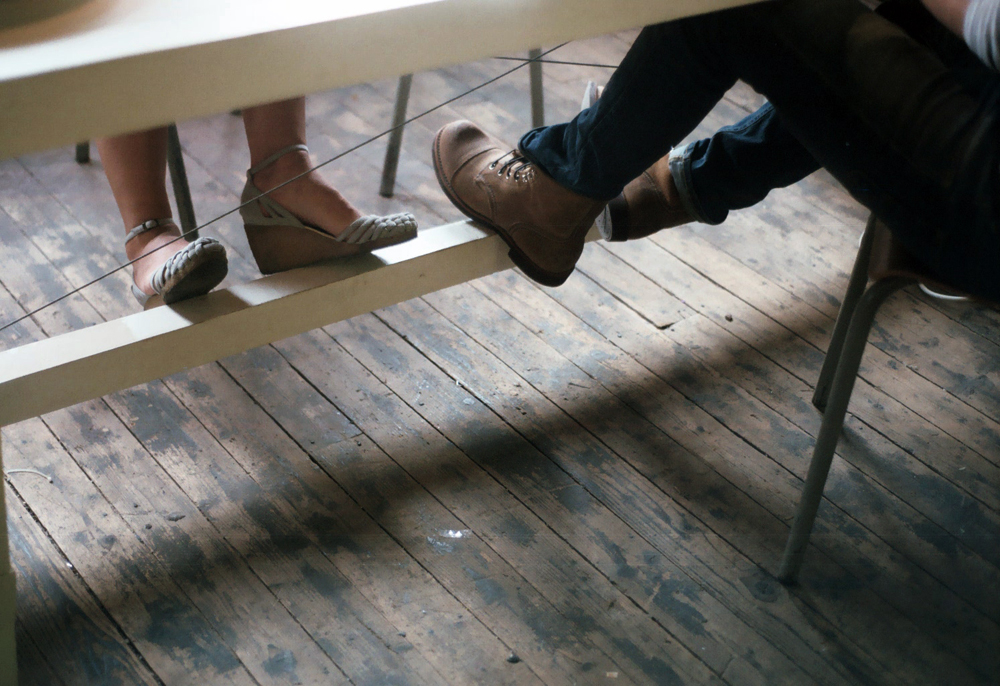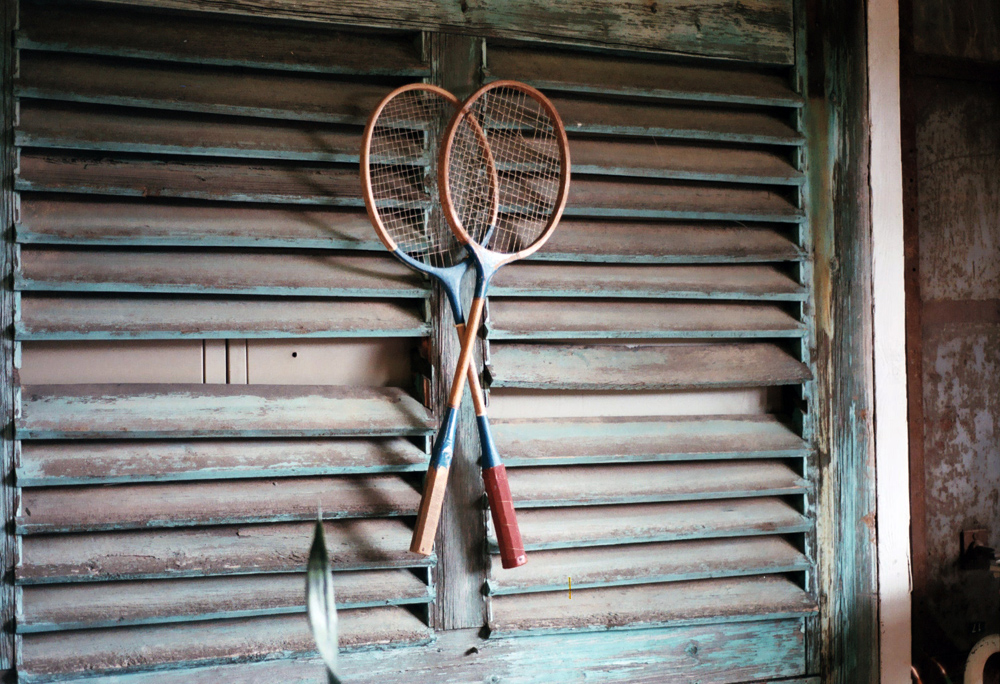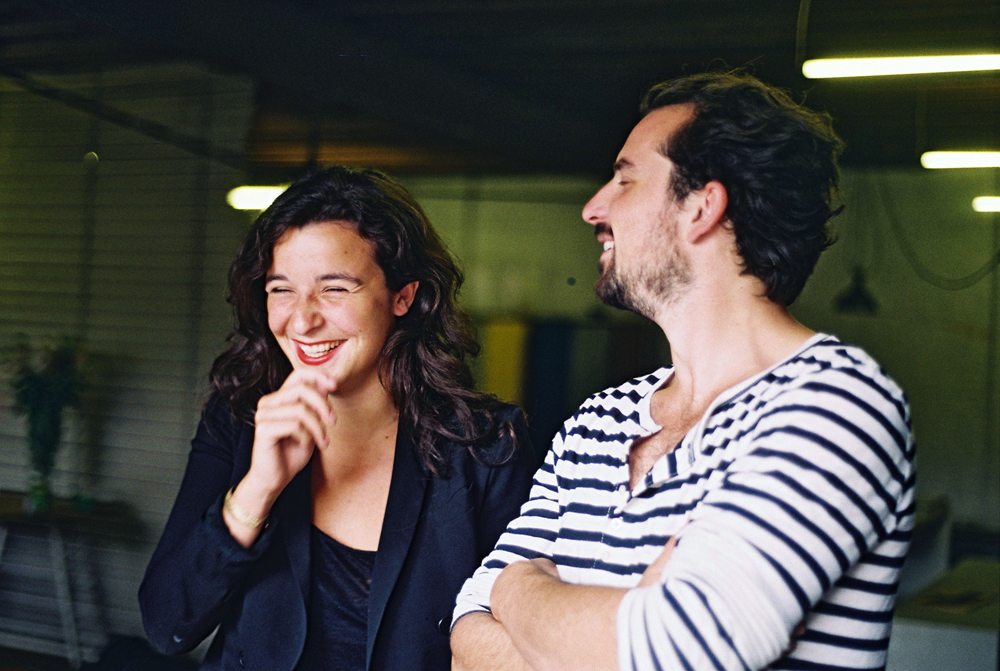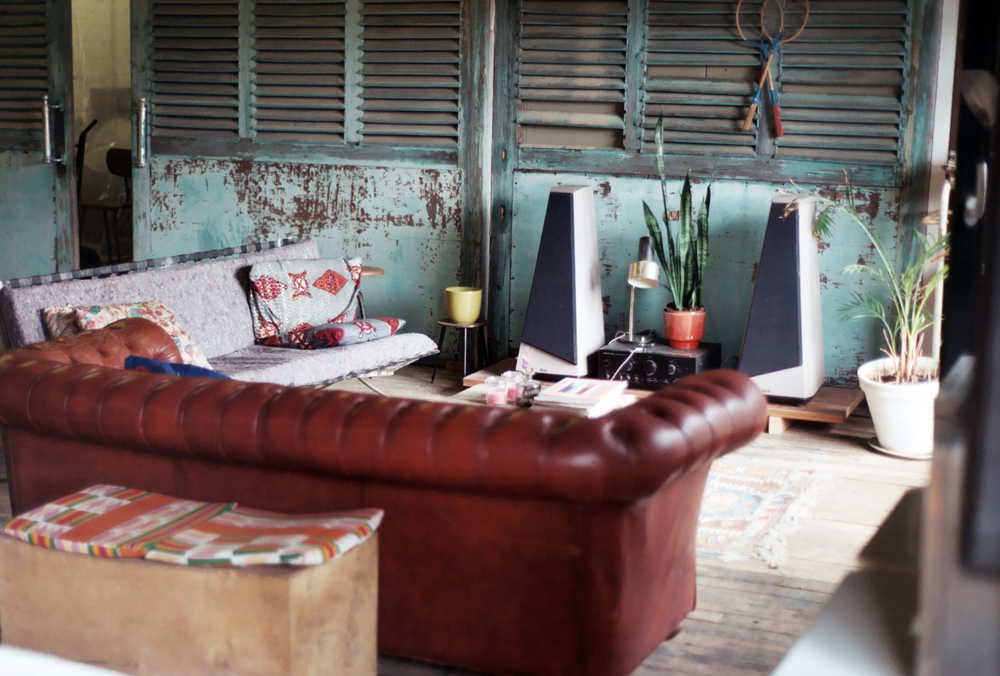 Tell us more about yourselves – where are you from, what is your background and how did you all meet?
Michiel: We are all from Antwerp, Belgium, but some of us have also lived in the countryside. When I was younger, I used to have a big atelier where I experimented a lot. With my brother Florian -who also works for Going East – we used to make furniture, mono motorcycles and other crazy stuff. That's how my passion for materials and crafts started.
I also worked in Spain during the summer holidays when I was a teenager. I worked for my uncle's house renovation company. It was where I learned all my skills. After that, I also did a Tadelakt course in Morocco and studied a Masters Degree in Interior Architecture in Antwerp. Anaïs studied History and Cultural Studies in Antwerp as well. We're partners in life – she's my moodobard.
We almost develop and create everything together and then translate our ideas to the rest of the team. My brother Florian has a Masters Degree in Sculpture and now works full time at Going East. He's a great influence on my work – his way of working with materials is more artistic and that's really interesting to see. We work together on the same projects but we have different visions.
There are also more people working at Going East. Two of our former graphic designers are now on a world trip documenting it for Pictured by Us, but we also work with freelance web designers and developers and sometimes we have artists in residence who collaborate with us on some of our activities and also help us with our parallel project Somerton.Co. Our friend Bas is also part of the atelier but he doesn't work for Going East – he helps us sometimes but he's mainly in charge of a fixed gear bikes business and is now starting a dinning project called Zes Hoog with his brother. We all met in Antwerp through friends and we love working with new creative people like Eline Ros, Jan Steylemans, Sander De Mol, graphic designer Jonathan Lichtfeld, photographer Joke de Wilde and blogger Julie Donckers. They´re also honest critics who always give us their own opinions about our work and help us improve.
We are all best friends, family or lovers, who one day decided to fix up this old space using some of the elements we found on the site and incorporating our own aesthetics. It all started as a hobby, as a place where we could just go to escape from the city and hang out, and after a few months the concept of Going East started to grow.
Who or what inspired your creativity growing up and what influences your work you today?
Anaïs: Our parents inspired us – they are all entrepreneurs. We never liked the 9 to 5 job mentality and were never happy about having to work for someone else. Cities all over the world influence our work today. We're also inspired by young talented people who struggle to find a job. We're going through some hard times and you can really see that in the cities, where internships have become a new slavery form.
We are the first generation in a while which has less money than their parents – we're facing a recession but we're still using our smartphones like crazy. I think this is making people more creative and has become a great source of inspiration for us. We work with rough materials but we still want to make them feel warm and cozy – people want real things. When we travel, we like to sit down at the pub with the locals and learn more from them. That's what we like to create real, rough spaces with a story behind them, and with people behind those stories. We design for the people we work for so that the interior hopefully reflects their personality. We like to call it "a global world in a mini village version in the city", our priority is to create as many sustainable options as possible.
How did you come up with the idea of Going East?
Anaïs: It all actually begun with a picture. On a sunny afternoon I found a picture in an interior design magazine and my heart skipped a beat. I thought  "this is what I want to do". Michiel looked at the picture and had the exact same feeling. We talked for hours about the picture and what we wanted to do with our lives. A week after seeing the picture, we discovered our current atelier when we were invited to an underground party taking place there. It was the last space which was available and we thought "this is a sign." That's how Going East started.
Can you tell us about the collaborative approach of your team?
Michiel: It's not easy to collaborate with so many creative people but we always find a way – it's a continuous search looking for the best approach. Everyone has their own opinion, so sometimes you need to find a mutual agreement and some other times you need accept what other people are proposing. We always end up finding the right balance project after project, but we don't work together the whole time because it's financially impossible.
What is Going East's philosophy?
Anaïs: We try to interact with our immediate environment in everything we do. We work carefully with limited resources and we appreciate the simplicity of things, design, purity, integrity and respect for materials. We create our interiors and furniture with the most precious consideration of time, space, people and materials. We always try to develop unique settings for our clients and we like to observe real life close. The relationship between our work and the effect on its inhabitants is the essence of Going East.
How do you feel connected to the city of Antwerp and how does it affect your work?
Anaïs: Antwerp is a great place to live and it has played an essential role in what Going East is today. People in Antwerp are a great audience – they like to be stimulated and love new things, and are a great influence on our work. Antwerp-based magazines often describe our style as eclectic, but we actually don't like that term. We like to describe our work as nouveau realisme – it refers to a painting movement from the late sixties and although it's not a real term for architecture we both love to call it like that. It is a mixture of old and new, using pure materials and an ethnic touch. We want to create a confrontation between our clients, everyday objects and the urban context.
What's your favourite project so far? Is there a "dream" client or project that you wish to get your hands on someday?
Michiel: Our favourite project so far is Tinsel, a breakfast and brunch café here in Antwerp. We made almost all the furniture ourselves, we mixed old and new things, and gave it an authentic ethnic feeling using Kelim details. We experimented with an unfinished wall and incorporated long benches and tables. The lovely owner, Tine, gave us lots of freedom so it was a great experience. Everything worked and matched perfectly: the interior with the food and graphic design by Sander de Mol. It also attracted lots of press attention.
Anaïs: Our dream project would be to create little cafés, restaurants and other spaces using our own style and then selling the concept to customers we like. It would be great to work with clients that have similar dreams and vibe: people who love food, coffee and drinks, and are looking for a location. We know that it's a far away dream, but it would be incredible. It wouldn't be only in Belgium, we'd like to bring Going East to other countries. It would be like a fresh start each time, creating what we like using a team composed of graphic designers, photographers, bands, baristas, etc.
Tell us about your upcoming work. What are you working on at the moment?
Michiel: We're currently working on a space which will be a restaurant during the day and a club at night. After that, we will be doing some scenography and cinematography for Krachtvoer food festival taking place in Studio Villanella. It will be a mix of Asia with Antwerp's street markets – it's going to be a very fun project! We've done lots of things this year – a bakery, a clothing shop, two pop-ups, a brunch bar, and now we're working on the club and the festival. It's been a busy year! Being a young creative entrepreneur, you really love what you do. We've hardly had time to eat but we consider that a luxury – we love when we're busy!
We're also planning new projects for January because we want to take some time off in December. We want to go on a holiday and explore for a while, and also have some more time to work on our own furniture, update our website and create new stuff. In January we're starting the renovation of a house for a client so it's going to be a new challenge for us.
Can you tell us a little more about the Belgian creative scene? Are there any up and coming architects, designers and artists we should be looking out for?
Anaïs: The Belgian creative scene is great! It is a crazy little country but that makes it really special. We both love the work of Luc Deleu, Stine Sampers, Joke de Wilde and Muller van Severen. Magali and Bart's blog, Coffeeklatch, is a great place to discover Belgian talent. It's a funny story, we're all from Antwerp but we discovered each other on Instagram. We finally had a chance to meet them in real life a couple of months ago in an event we did for The Word Magazine.
Save
You might also be interested in: