Brendan Ravenhill
From a sun-bleached space in Echo Park, Los Angeles, product designer Brendan Ravenhill runs his own studio and works with his associates to find the perfect balance between function, material and form. Specialising in lighting, furniture, product and interior design, Brendan Ravenhill Studio works with local craftsmen to create built-to-order products influenced by Brendand's sculpture and woodworking background.
We interviewed Brendan to find out more about his past and design process, and our contributing photographer Luke Mele paid him a visit to document a typical day in his studio.
Photos by Luke Mele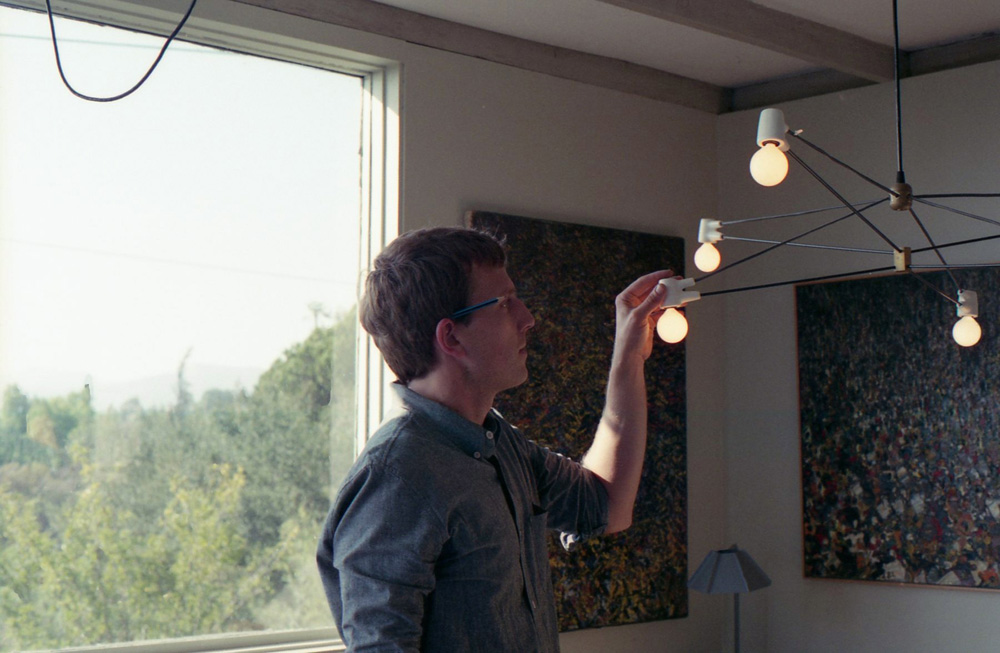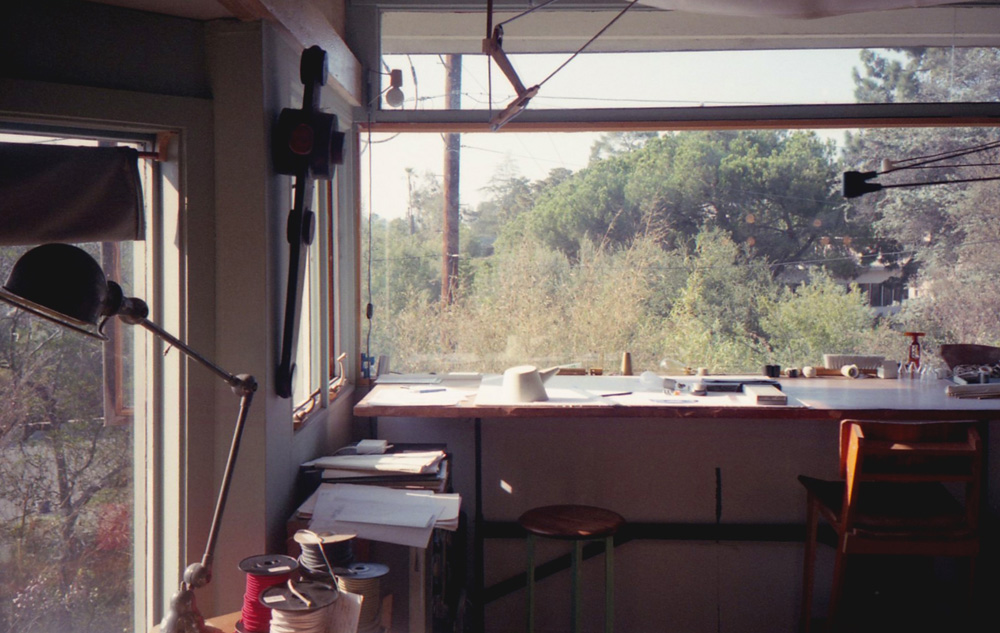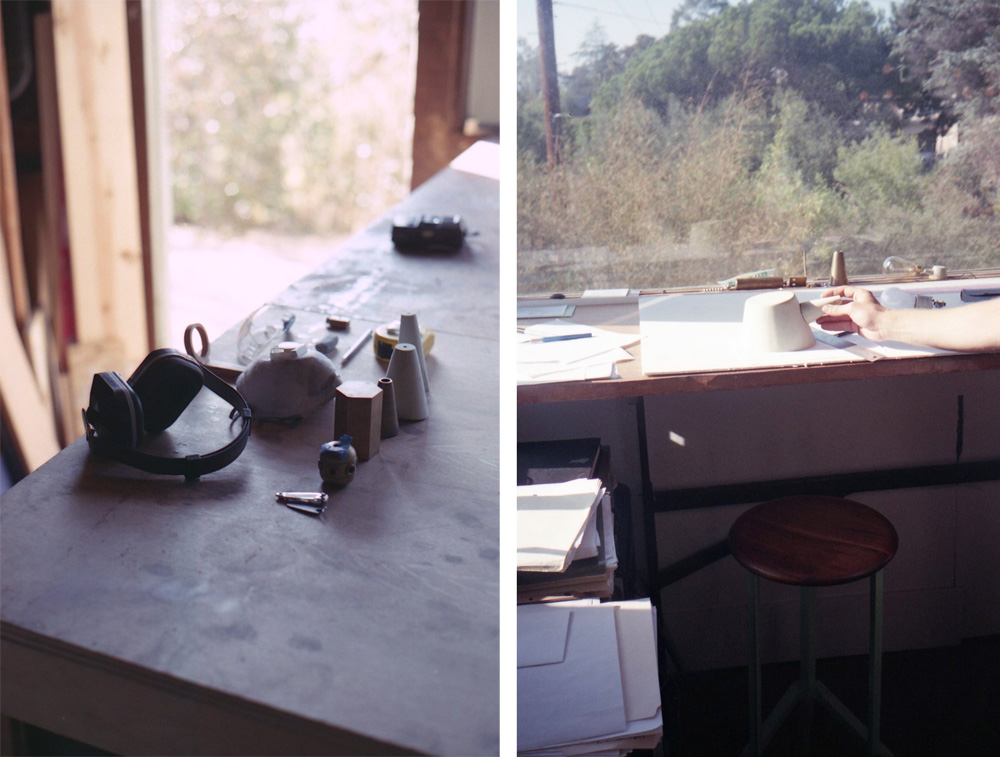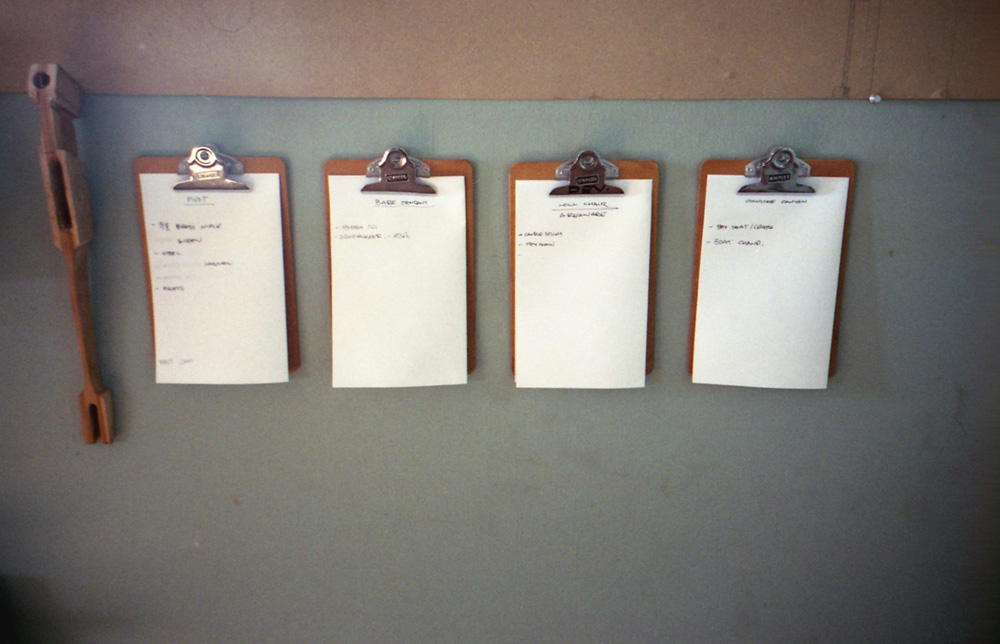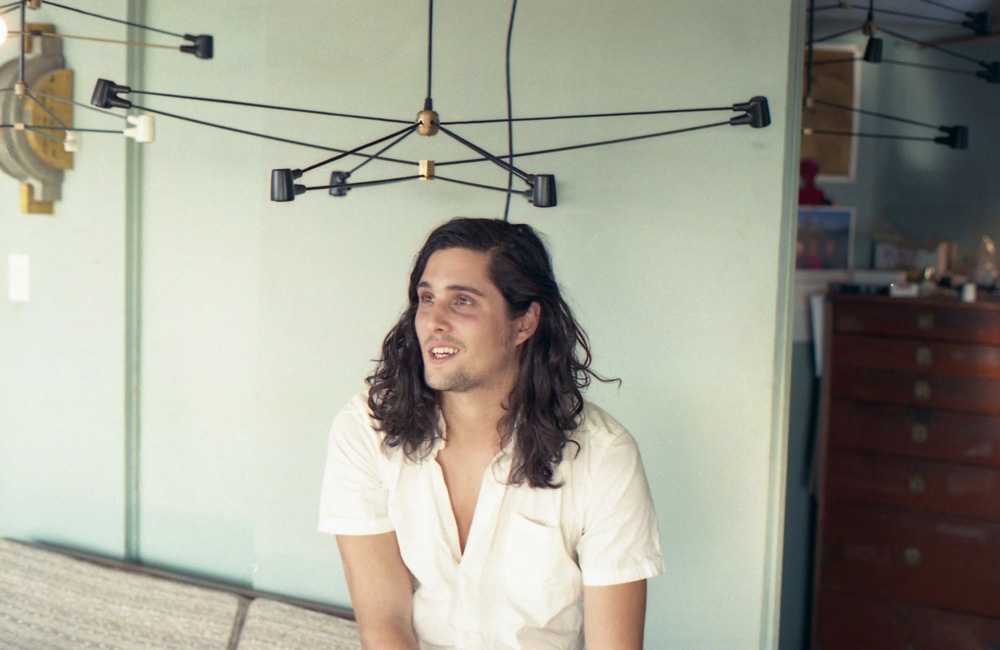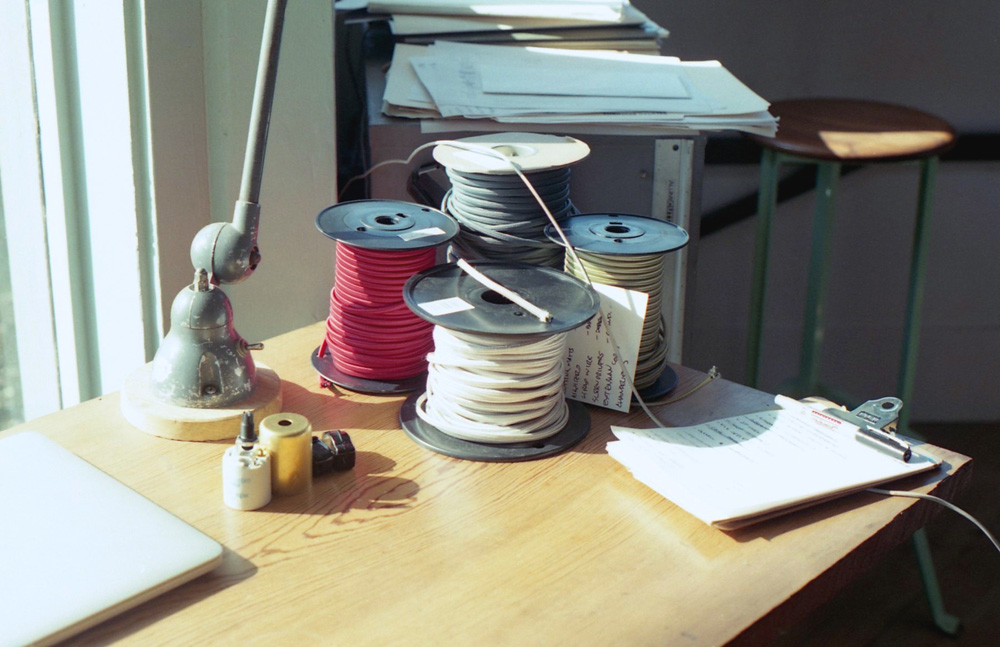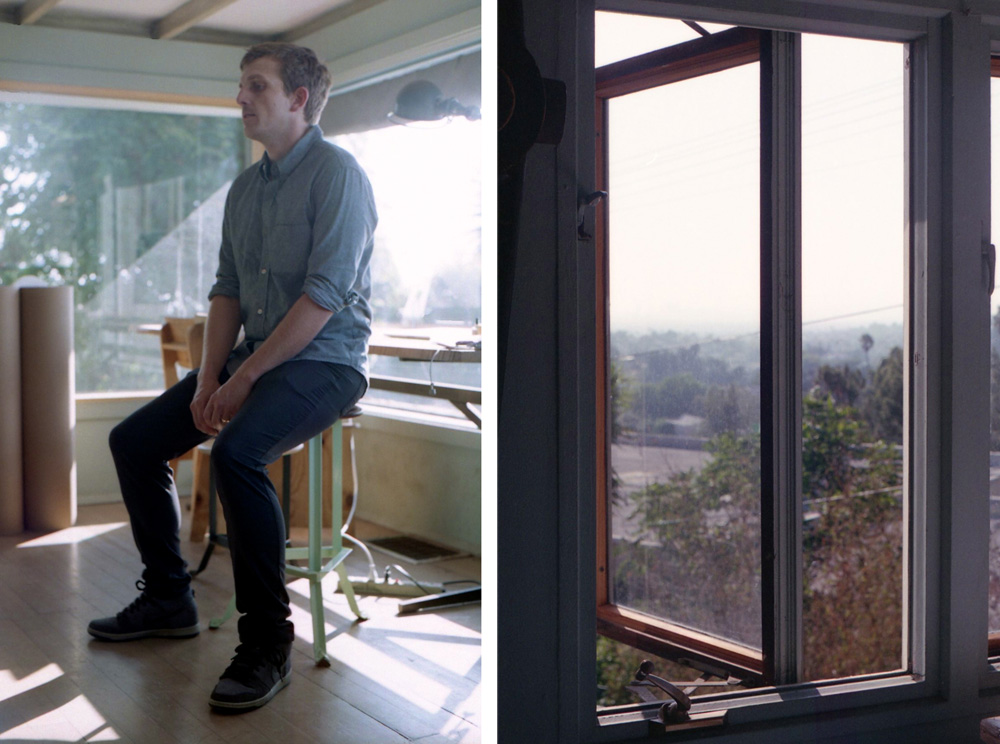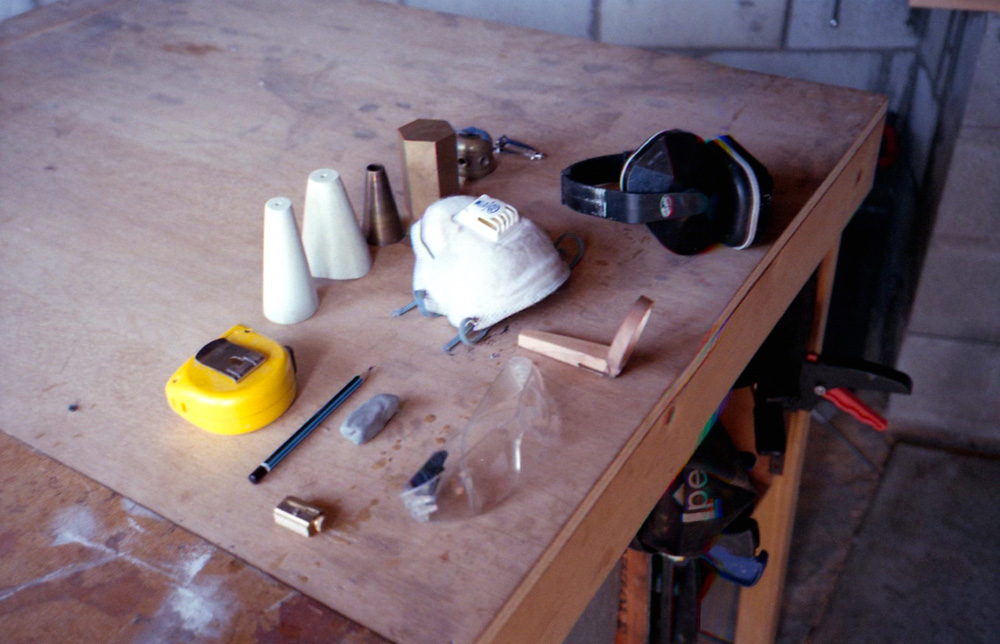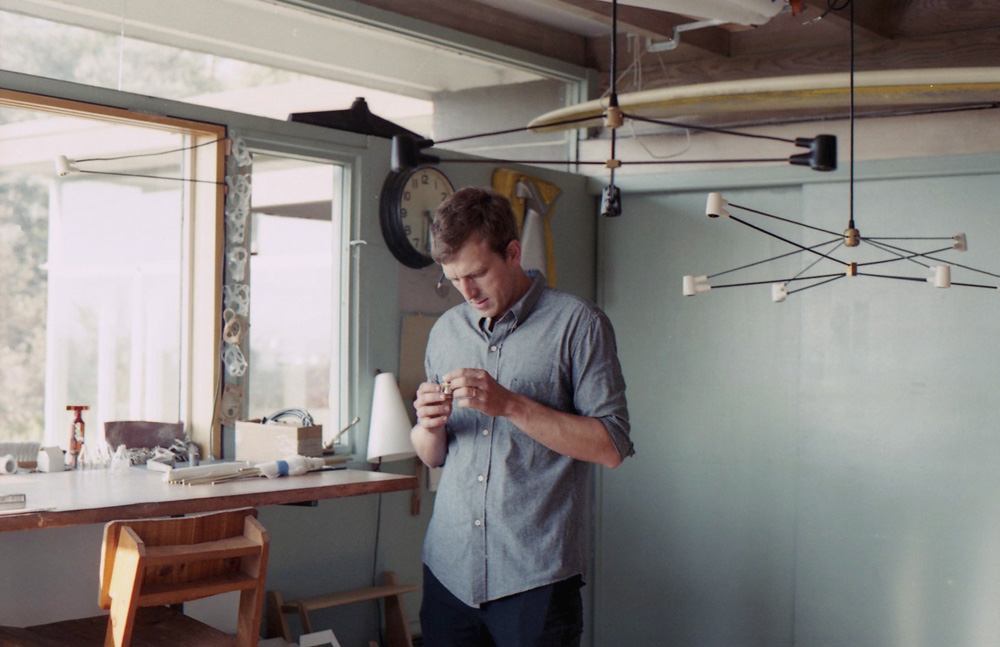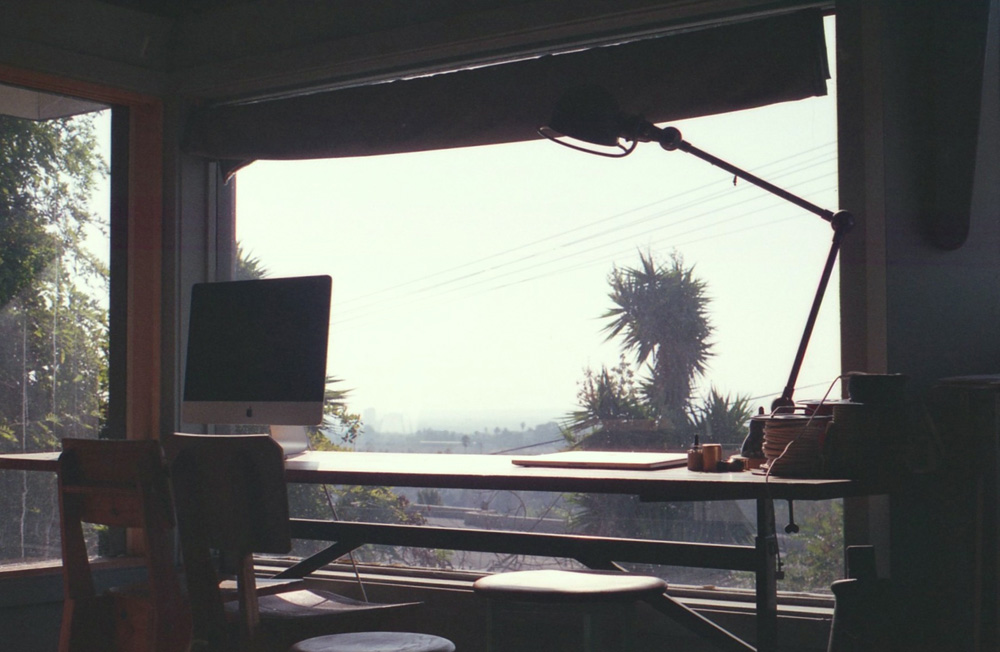 Tell us more about yourself and your creative background. When did your passion for design start?
From an early age I loved Legos, and building forts and toy guns from scraps of wood. Growing up with a dad who built things there were always tools and materials around. I spent many weekends helping my dad on house projects and he in turn helped us out with our school projects, building play sets, costumes and science experiments. Seeing first-hand how you to build things opened my imagination and I remember always loving that process of creation from drawing to object.
What route did you follow through education to get to where you are today? What advice would you give to someone who has just graduated?
For my undergrad I studied Sculpture at Oberlin College which taught me how to be a critical thinker but was short on teaching technical skills. I spent the next 6 years after graduation working a variety of jobs where I learned how to build things and work smarter. During those years I worked as a carpenter, a lobsterman, a timber framer, a boatbuilder, an executive director of a nonprofit, and a welder/fabricator at a metal shop. By the time I enrolled at the Rhode Island School of Design (RISD) for my Masters I had undergone a thorough and diverse journeyman education. RISD allowed me the opportunity to return to theory and critical thought while also further expanding my technical abilities.
The advice I would give to someone out of school is not to be afraid to invest in yourself. I've learned more working in the real world than I ever did in school. Jobs are an amazing place to learn, and sometimes it's worth it to sacrifice pay in the short term to find a job that will give you skills you can have for life.
What's the project you're most proud of and what drives you most?
I am proud of all the work but if I had to choose one, I would say our Cord family of lights, especially the Cord Chandeliers, which are carefully balanced tensegrity structures that appear to float as a result of their lightweight armature. I am driven by the process of creation, to embody in an beautiful form countless hours of thought and experimentation. To create something new that eschews stylistic trends or fads and in favor of simplicity and honesty.
Describe the process you go though to turn your ideas into products.
My design process is rooted in both the needs of the user as well as material properties and manufacturing methods. When beginning our designs, we not only ask what is the function, but also how will we build it It is the balance between these constraints that ultimately dictate the form, and we love to celebrate the aesthetics of a material or method in our work.  We always make a number of works-like and looks-like prototypes of our objects and work closely with fabricators and craftsman to arrive at the final design, ensuring that not only will the product look good and work well but it can also be built efficiently.
Is LA a good place for young product designers? How does the city affect your work?
LA is an amazing place to be a product designer. There still exists a vibrant manufacturing sector that offers a wide range of technical abilities. We find new fabricators all the time that expose us to new materials or manufacturing methods. I am constantly impressed with the range of things you can have made here locally. That plus the fact that there is great Mexican food and it's always sunny make it pretty ideal.
What is a typical day at your studio?
I get up around 7am and after coffee head to my home studio to sketch for an hour or so before my employees come in. We touch base briefly about the day's goals and then I'm usually on email for an hour or two corresponding with customers and vendors. Around 11, I usually head out to visit some of my local fabricators to check the status of our projects. Afternoons in the shop are the reward for a productive morning and if all my office work is done I'll try and disappear into the shop for the rest of the day to work on new ideas and prototypes. Evenings are for work around the house and property with many late nights back in studio drawing or organizing till midnight or so.
Which designers and creative people influence and inspire your work today?
I love the art of James Turrell who through his work has taught me new ways to look at light. Piet Hein Eek is another influence, his simple yet bold style speaks of his deep understanding of materials and how things are built. Lastly I find great inspiration in work of the midcentury masters such as Eames, Prouvé, Kramer, Aalto and Mollino.
Is there a product you can't live without?
Every morning I use our Chemex coffee maker and our Michael Lax kettle. I'm sure I could go a day without, but  these objects play a large role in my morning ritual and I am find great enjoyment in using these well designed classics everyday.
Save
You might also be interested in: