Amy Dolan
ZIGGY SAWDUST
 Amy Dolan is the creator and maker of Ziggy Sawdust. This Edinburgh based furniture re-design business provides one-of-a-kind, lovingly up cycled pieces of retro and vintage furniture.
Amy focuses on finding vintage furniture from the 1950s- 1970s and transforming them from tired, dated pieces into contemporary creations, whilst keeping a retro inspired twist. Amy has a great eye for sourcing things that are a little bit different and loves working with colour to create a look that is unusual and unexpected, yet perfectly fitting.
We spend a day in Amy's workshop and talk about furniture, setting up a business and plans for the future.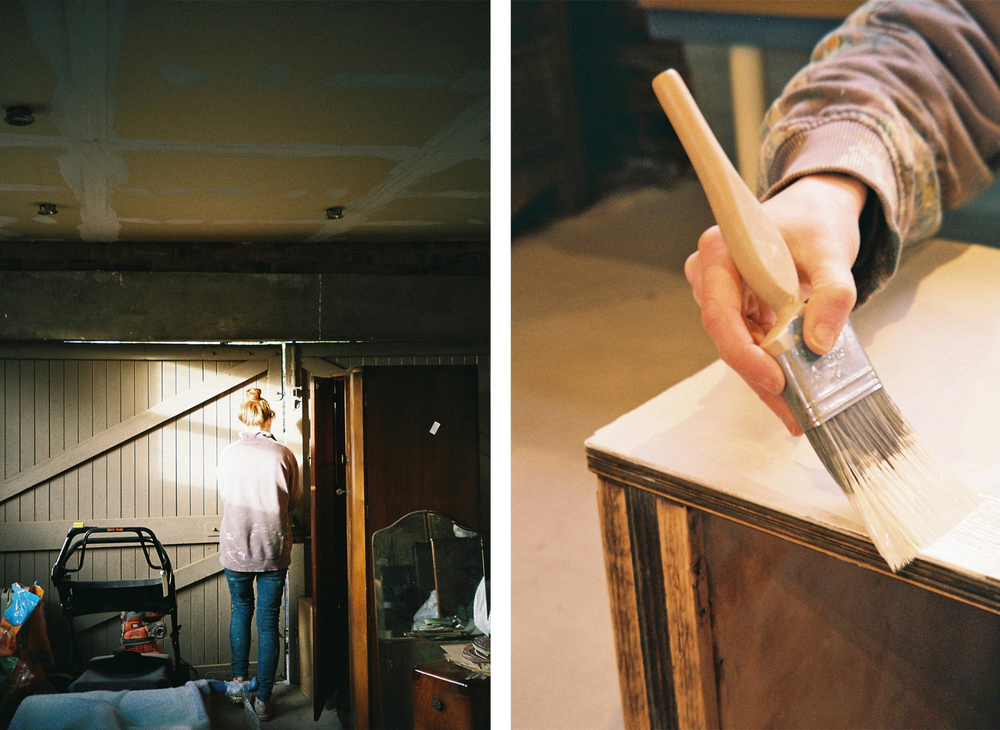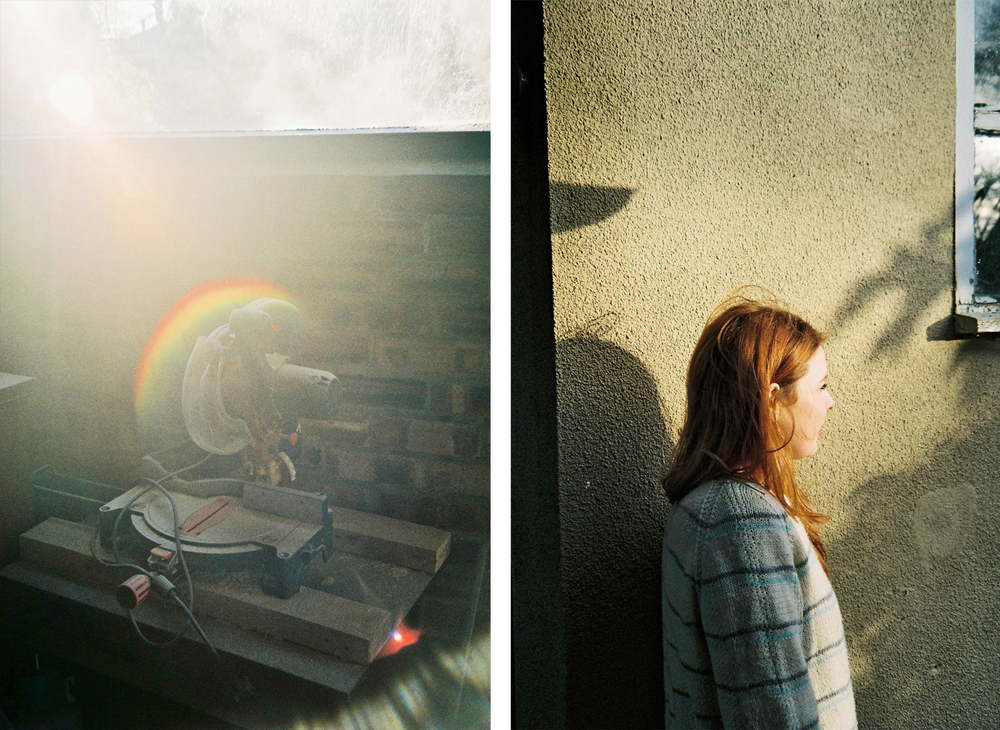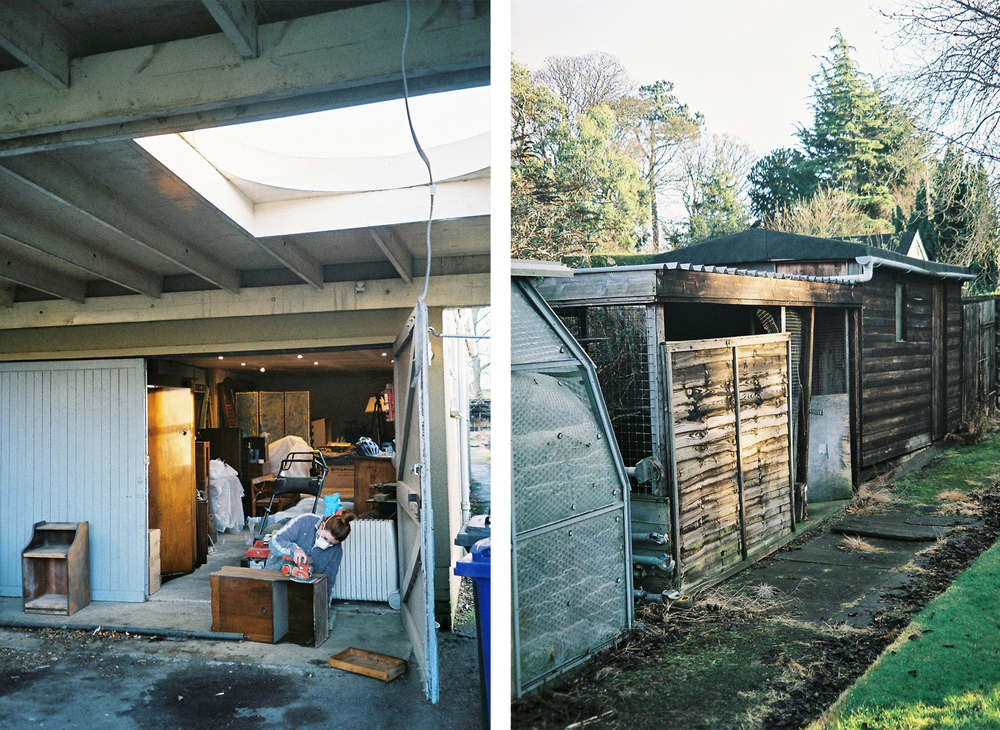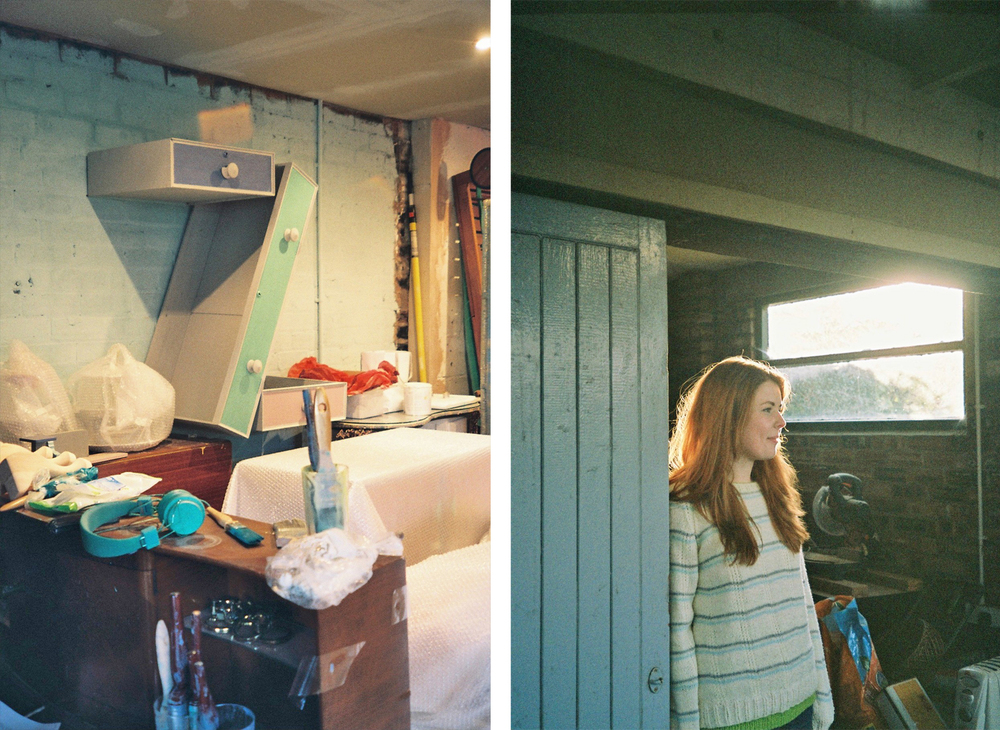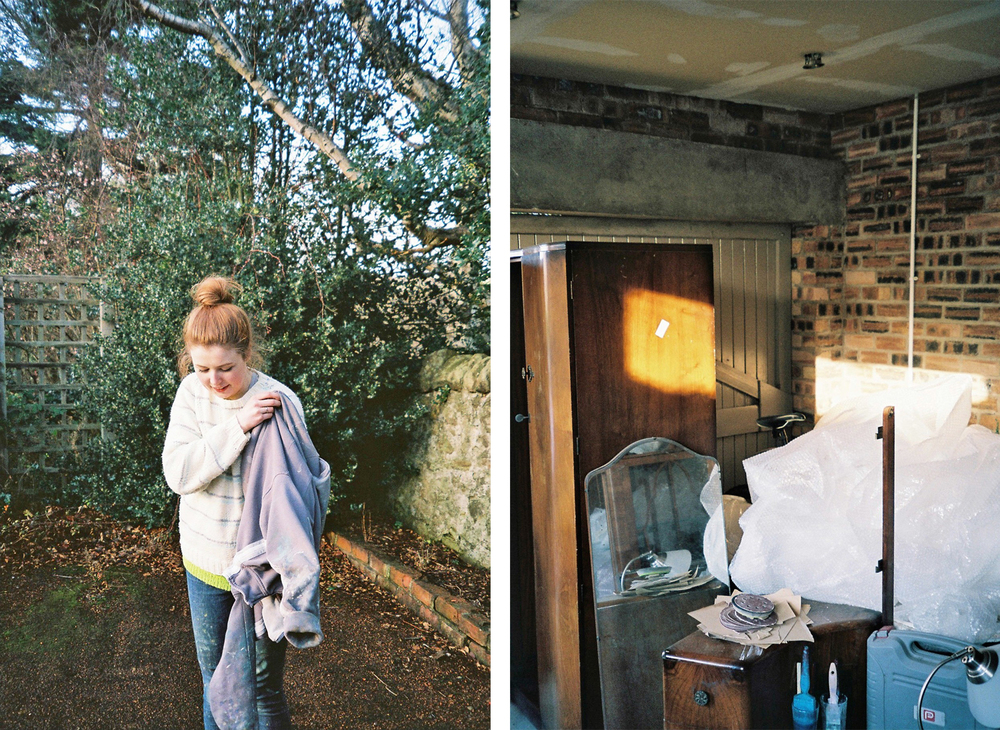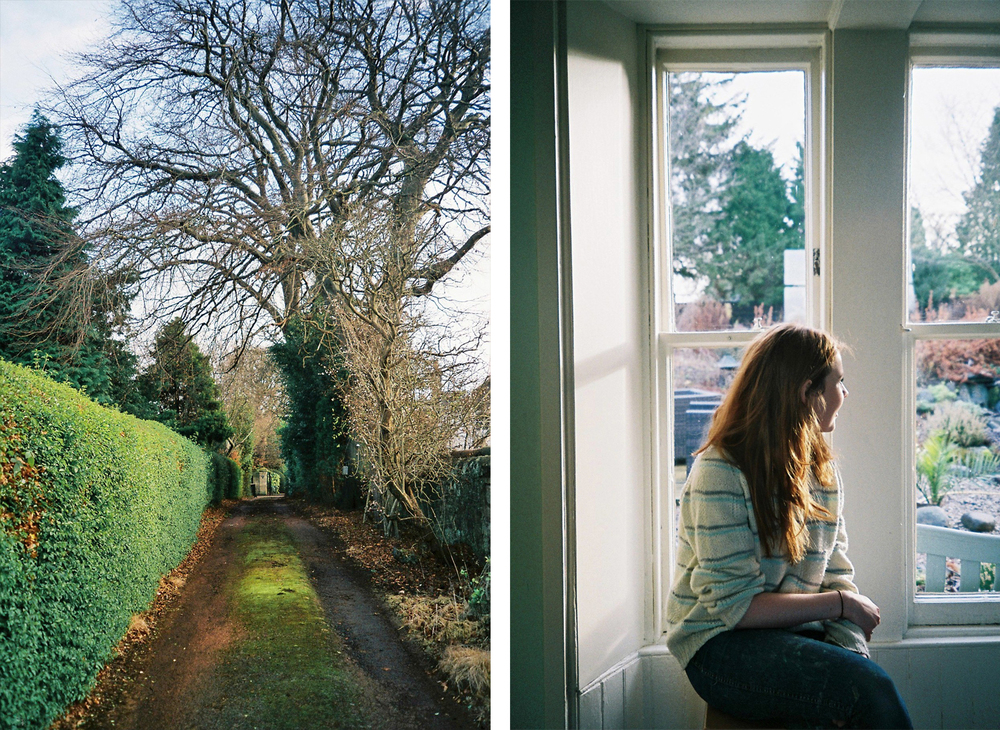 What was your first encounter with setting up your own business?
My Dad has his own business and every so often when we were speaking about it, he would say "When you open your own business….' And I would go on the defensive and say 'Dad, I'm at art school, I'm not going to go into business.' I think I will always remember the day I called my Dad from Venice, with my tail between my legs, telling him that I did want to start my own business!
The more I think about it, the more I realise that I was interested in business from a very early age. I remember my Dad giving me my first lesson on profit and target markets when I was ten! I had decided to clear out my toy box and have a sale in my garage… I made posters and cellotaped them to lampposts and asked all my friends to come along. On the day of the sale, my dad told me that kids might not want to buy my old stuff, but if they come along, I should have something that the will want to buy… sweets! So he drove me to the nearest wholesaler and on the way there taught me that I will buy the sweets for 0.5p each, but will sell them for 1p each, so for every sweetie that I sell, I will make 0.5p profit. At the end of the day, I made £30, which seemed like fortune to my 10-year-old self!
Many people just don't know how to take their creative or business ideas to the next stage. What advice would you give them?
My advice would be don't worry about not knowing, there are plenty people and organisations out there who can help, so utilize them and seek their advice. No one has all the answers when they are starting out! The first important step is having the idea and then it's all about learning how and where to push it next.
Business Gateway offers free seminars on all aspects of business and also has fantastic business advisors available for one-on-one meetings. I also received, and continue to receive, invaluable support from The Prince's Trust. Not only were they able to offer me some financial support for starting up, but I have been assigned a fantastic business mentor who I know is always at the other end of the phone and I have also been lucky enough to have some rather substantial press coverage through them too!
Could you tell me in more detail how the opportunity of going to Venice came around and what were you doing?
The Venice Biennale is one of the worlds most pristigeous contemporary art festivals… it is almost like the art world's version of the Olympics, with countries being represented by artists instead of athletes! Just before I graduated in 2011, Glasgow School of Art funded an oppertunity for 3 Fine Art students to go out to Venice and work as Information Assistants at the Scottish Pavillion, where Turner Prize nominated artist Karla Black was exhibiting.
I was fortunate enough to be selected for this role, working and living in a 15th Century Palazzo for 10 weeks, maintaining the artwork and helping an international audience to engage with the exhibition. It was a fantastic oppertunity to be completely submerged in culture in all it's forms and to get to know one of the world's most beautiful cities so well.
What's been the biggest challenge so far?
I think my biggest challenge so far was more personal than business related. When I graduated, despite having a successful degree show and feeling proud of it, I realised that I didn't want to continue with my own art practice. Acknowledging this was difficult and I was worried about telling people, scared that they might think I was giving up on something or that I wasted a degree. It seems ridiculous to think of that now, but I had to realise that I wasn't giving up on anything; I was just taking everything I had learned and moving forward in a new direction. A new direction that was right for me.
Would you see yourself as a designer or a craftsman?
That is a difficult question! While I was at art school, there seemed to be quite a strong divide between the Fine Art students and the Design students… I studied sculpture so was always in the Fine Art camp. Now I seem to have crossed over, but I certainly can't take credit for designing or crafting the furniture. The pieces of furniture that I source have all been carefully designed and made in a time when lots of thought, attention to detail and care went into them. When I rework these pieces, I aim to highlight their existing structural detail and give them a new lease of life, with a contemporary feel… so I see myself as more of a 'redesigner'! But then again, I do put in quite a lot of manual labour into each piece, so maybe I am more of a craftsman/woman!
How is Edinburgh  different from Glasgow? Which city encourages more creativity… What do you like and dislike in both?
As I studied in Glasgow, I felt more connected to the creative community there than I do in Edinburgh. Grassroots culture seems to thrive in Glasgow, whether that be art, music, theatre… the DIY ethos is very prominent. I know that Edinburgh is getting better and there is probably much more going on than I know about, but I personally feel quite disconnected from it.
In terms of my business, however, I think Ziggy Sawdust is more suited to Edinburgh. Not only is it practical for me to be living here with my workshop at home etc., but there seems to be more of a market for what I do, commercially speaking.
I love both cities. Edinburgh is home for me. It's cosy, it's comfortable, and it's quaint and pretty. Glasgow is my spiritual home. It's raw, less predictable and a little rough around the edges!
Find out more about Ziggy Sawdust on
You might also be interested in: