---
COPENHAGEN CITY GUIDE
Spend a few days in Copenhagen and you will see why the city usually tops the lists of the best places to live in. Bikes, historic buildings, cool cafés, parks, trendy people and even more bikes, Copenhagen is the perfect destination for a short relaxing break.
Despite not being a small city, it is easy to move around on a bike or just walking, and three days in Copenhagen are usually enough to experience it like a local – with time to visit the cafés and shops we've featured in this guide, as well as the major tourist attractions.
We hope you enjoy our second Future Positive City Guide!
---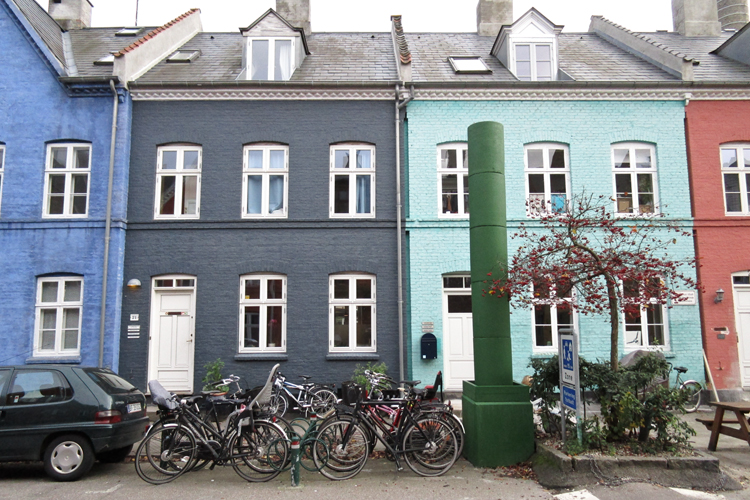 ---
STAY
Hotel SP34

We stayed at the recently opened Hotel SP34 during our three nights in Copenhagen. Located in the city centre, just a few metres away from the City Hall, Tivoli and other attractions, Hotel SP34 is the latest venture from Danish company Brochner Hotels.
You can instantly see the Scandinavian design presence as soon as you step into your room and the rest of spaces in the hotel – from the lobby to the breakfast area. Our room was spacious, with  minimalist but functional furniture and features, facing the hotel's courtyard.
The hotel has two restaurants, tapas-style Bar Moritz and burger Cock's & Cows. On the hotel's street there are also numerous bars and restaurants where you can grab a bite at different price ranges. And if you happen to be at the hotel between 5 and 6pm, you can enjoy a free glass of wine (or two…) at the lobby while you meet and network with the rest of the guests.
Hotel SP34 – Sankt Peders Stræde 34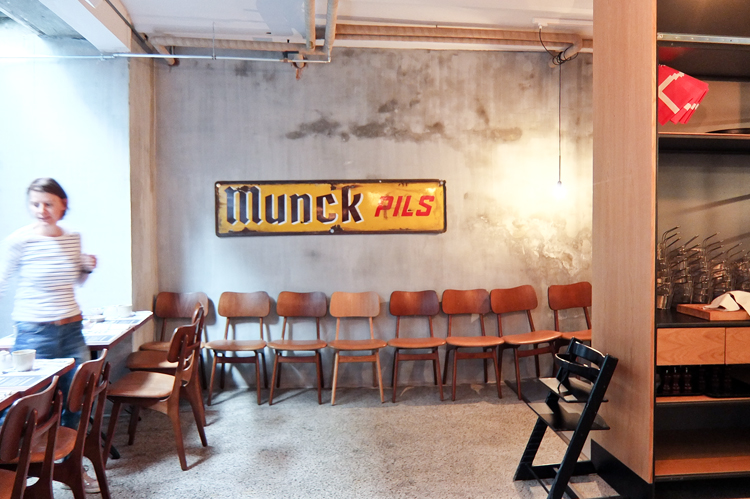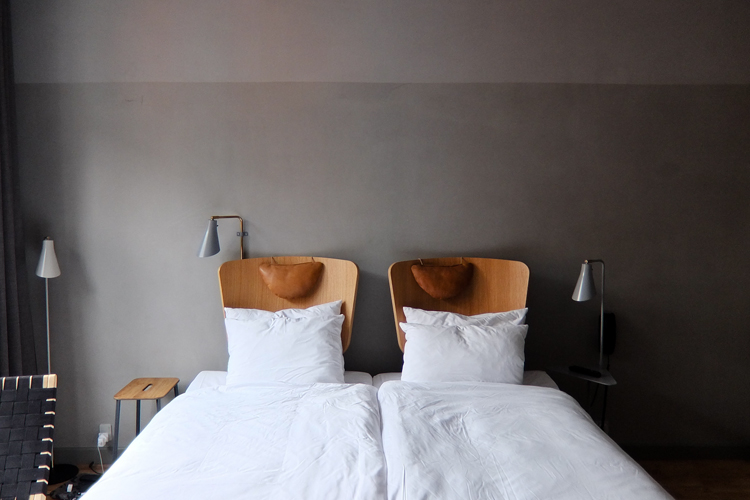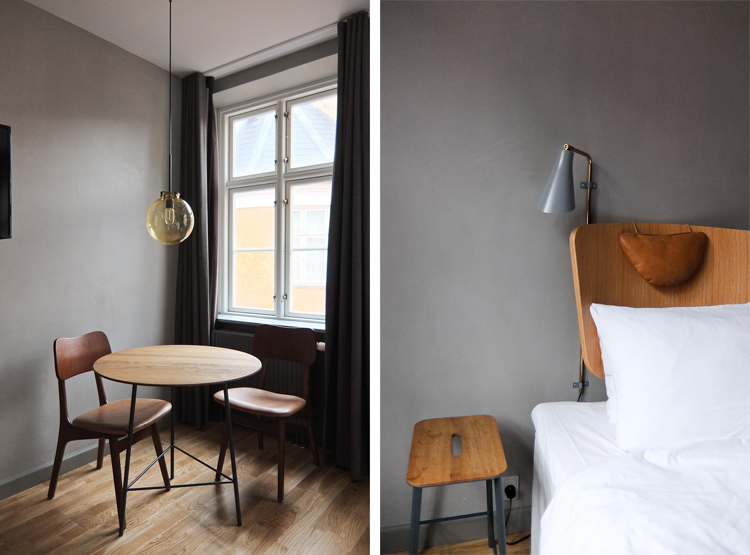 ---
EAT & DRINK
Den Plettede Gris

Meaning 'The Spotted Pig' in English, Den Plettede Gris is a small café on what the locals called the 'Paper Island'. Owned by Danish fashion designer Henrik Vibskov, the café is located just next to the designer's new office and workshop. Apparently, when Henrik decided to rent this space the landlord had the condition that it should include a public coffee shop, and that's how the designer become a café owner.
The interior of Den Plettede Gris has the characteristic aesthetics of Henrik's designs, whilst the outside keeps the traditional features of the original building. Make sure you pay a visit if you're on your way to Copenhagen Street Food (just a little later on this list)!
Den Plettede Gris – Trangravsvej 5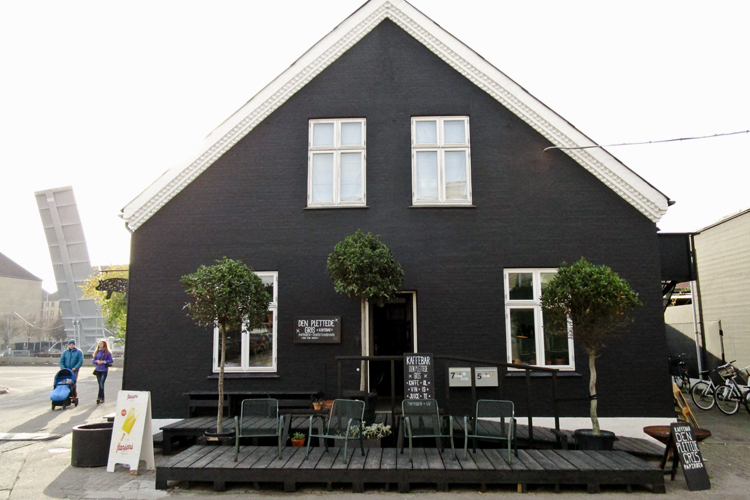 Torvehallerne Market

Located in the heart of the city, Torvehallerne is the biggest food market in Copenhagen. Consisting of two buildings, the market features more than 60 different stalls where you can sit down and eat, or buy seasonal produce to take home with you.
Outside the market, there is also a big area where you can enjoy some food or a coffee when the Danish weather allows it!
Torvehallerne Market – Frederiksborggade 21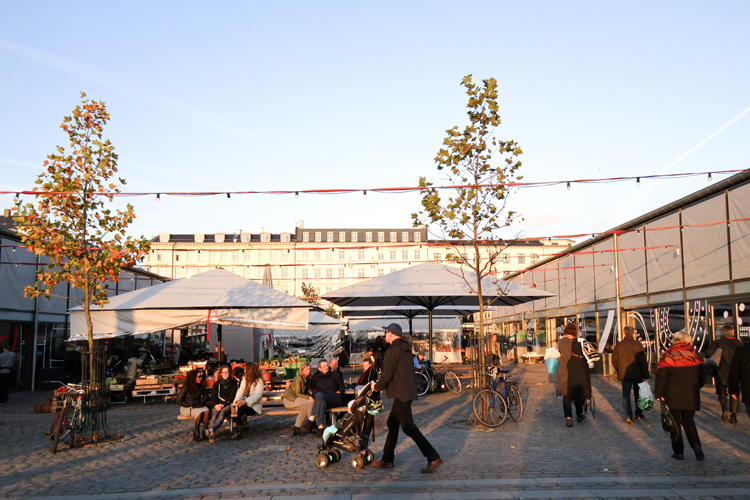 Central Hotel

With only one room and a tiny café, Central Hotel is considered the world's smallest hotel. Located in the trendy Vesterbro district, Central Hotel is a must-visit destination in the area.
The small building with its quirky architectural features and typographic sign looks more like something you could find in a film set, rather than on the streets of Copenhagen. Inside, the cosy 5-seat café is run by friendly staff and serves a variety of tea, coffee and sandwiches to eat in or take away with you around this lively neighbourhood.
Central Hotel – Tullinsgade 1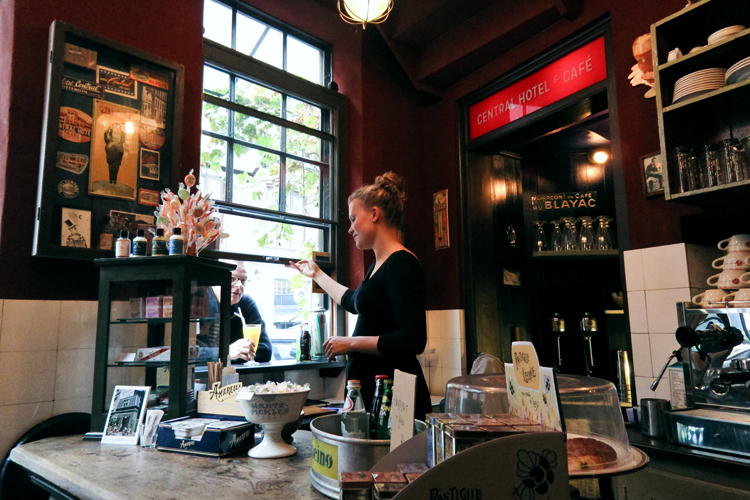 The Coffee Collective

The Coffee Collective have three cafés around the city and locals agree that they serve the best coffee in Copenhagen. The original coffee shop and roastery is located on Jægersborggade, one of the most popular streets in the Nørrebro neighbourhood. Here, you will find an impressive range of coffees and knowledgeable baristas that will help you select the bean that better suits your mood!
Coffee Collective – Jægersborggade 10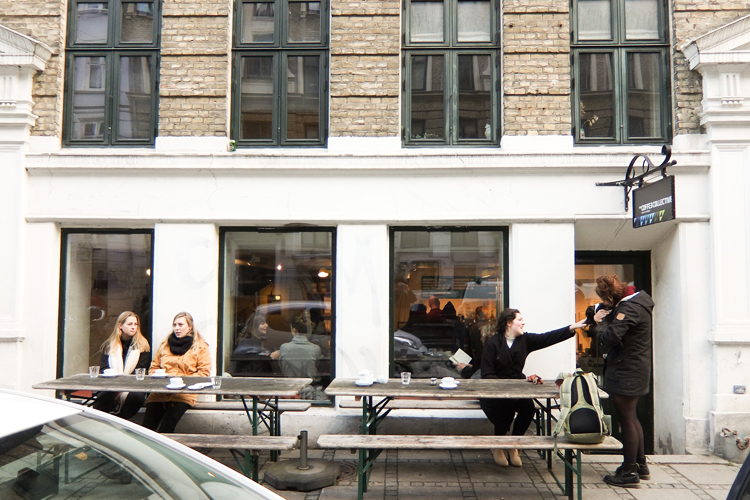 Ved Stranden 10

Named after the street where it is located, this wine bar was one of the highlights of our trip on the evening we arrived in Copenhagen. Focusing on natural wines from small producers, Ved Stranden 10 is divided into different nicely-decorated rooms and a shop where you can buy a bottle to take home with you.
The main characteristic of this bar is that it doesn't have a permanent wine menu – the bottles change based on seasonality and availability – but the friendly staff will make sure you get the right choice based on your preferences, and won't mind spending some time with you telling the story behind the wine and producer you've chosen.
Ved Stranden 10- Ved Stranden 10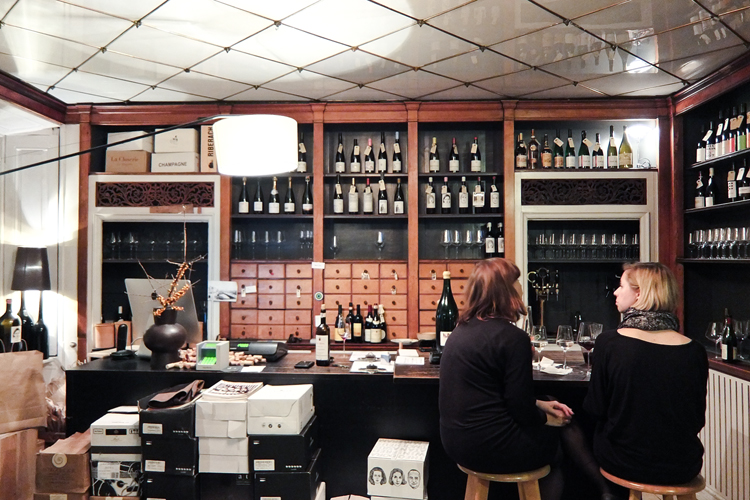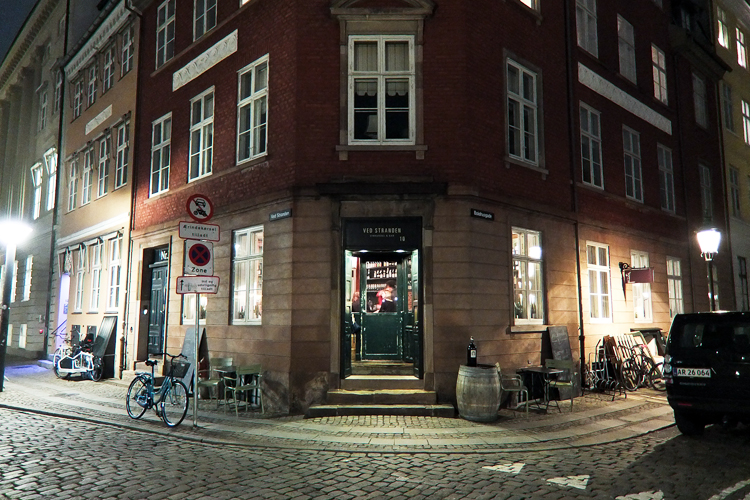 Copenhagen Street Food

Located on the 'Paper Island', just a few metres away from Den Plettede Gris (reviewed above), Copenhagen Street Food is a great place to try food from all around the world. Inside this old paper storage warehouse,  you will find multiple food trucks offering international dishes, from Mexican to Belgian cuisine. If the weather is nice, make sure you take your food outside and enjoy the stunning views of Copenhagen's skyline.
Copenhagen Street Food – Trangravsvej 14

More nice places to eat

Dyrehaven – Sønder Boulevard 72
Meyers Bageri – Jægersborggade 9
---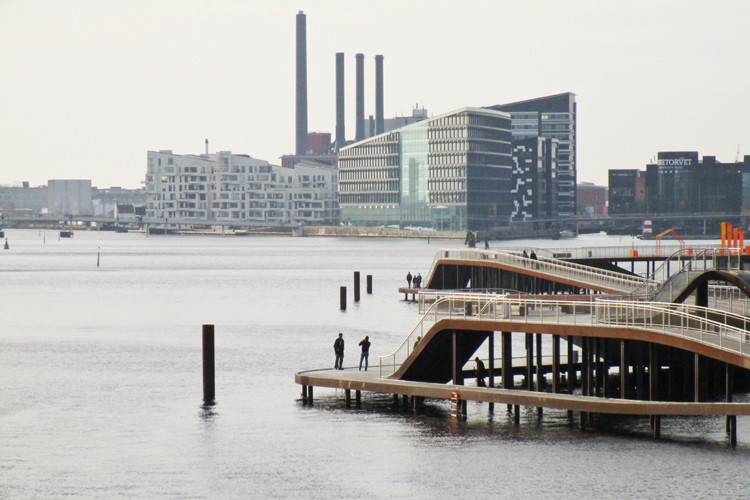 ---
SHOP
HAY House

HAY House is the flagship store of Danish design company Hay. Taking over two floors of an apartment building in one of Copenhagen's high streets, HAY House is divided into different rooms showcasing furniture, homeware, stationary and other products from this popular design label.
If you feel like you need even more after visiting HAY House, HAY have another shop just around the corner on Pilestræde.
HAY House – Østergade 61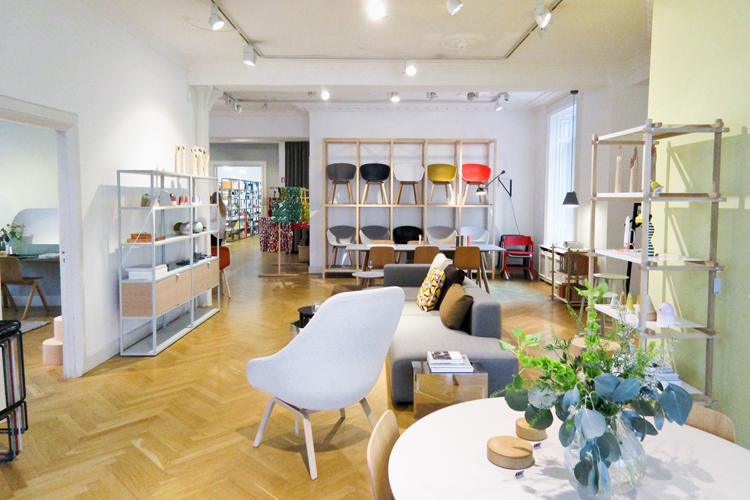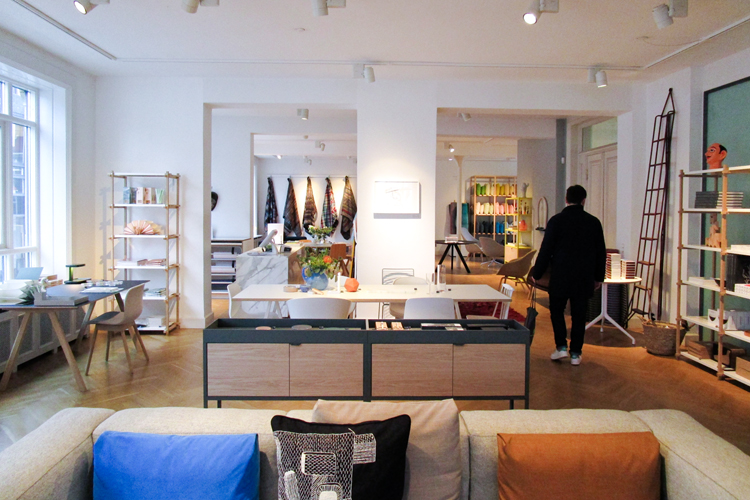 Wood Wood Museum

Danish fashion label Wood Wood opened Wood Wood Museum in 2012 with the idea of creating a place selling pieces from previous collections coming from the brand's shops in other countries. Inside, you will be able to find sample pieces at discounted prices along with clothes from other brands and designers.
Wood Wood Museum – Frederiksborggade 54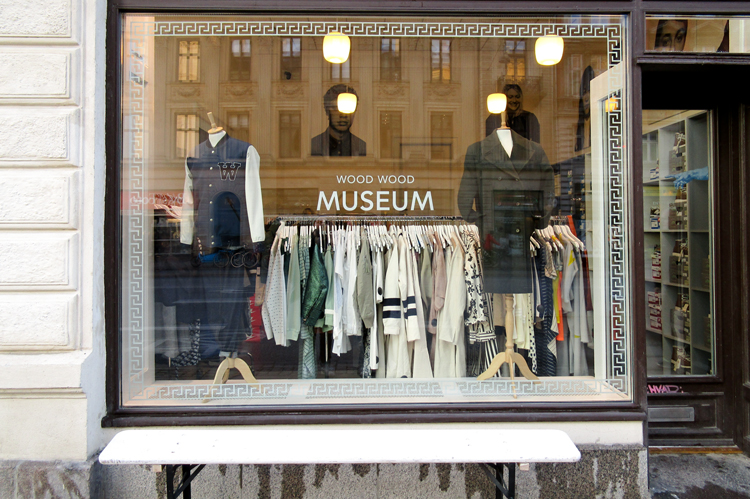 Stilleben
Stilleben is a design shop selling furniture, ceramics, textile, glassware and other products by Danish and international designers. Located in a cosy space with two floors, this shop owned by two Danish ceramic designers is the perfect place to discover new and emerging designers, and to take something home with you to remind you of your stay in Copenhagen.
Stilleben – Niels Hemmingsensgade 3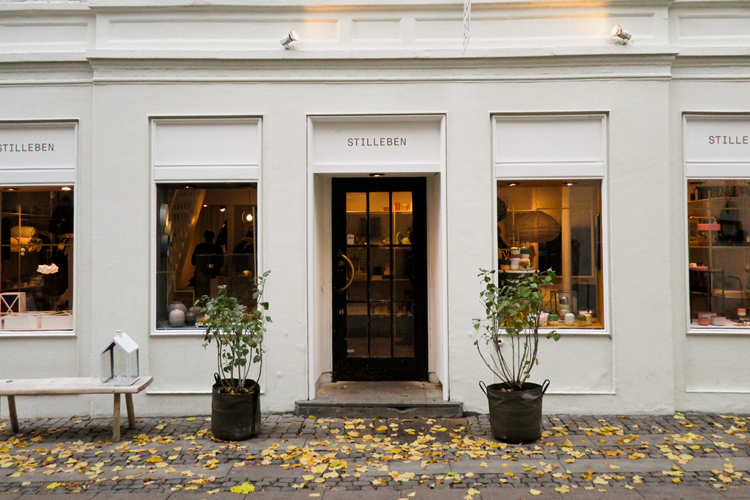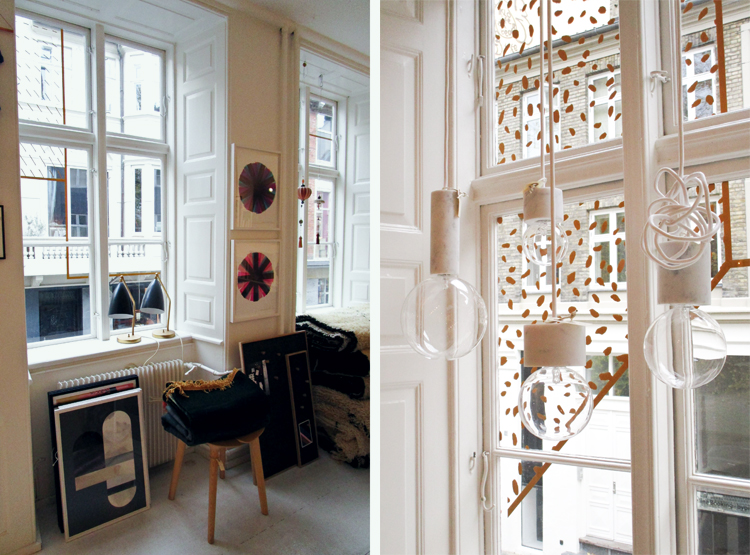 Playtype
Playtype is the concept store of the Danish online type foundry of the same name, founded by design studio e-Types. Established in 2010, the store sells different products created in collaboration with artists and designers, featuring fonts from the foundry.
Inside Playtype you will find mugs, posters, magazines, clothes, vases and other objects featuring bold graphics. A must-see  for any type lover, located  in the trendy Vesterbro neighbourhood.
Playtype – Værnedamsvej 6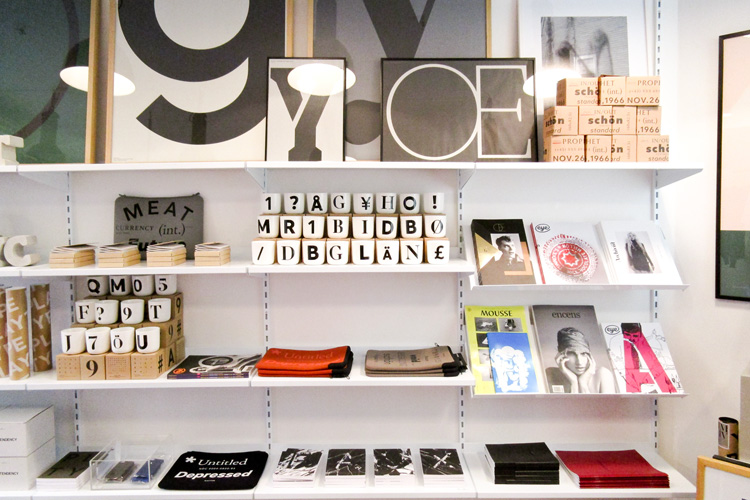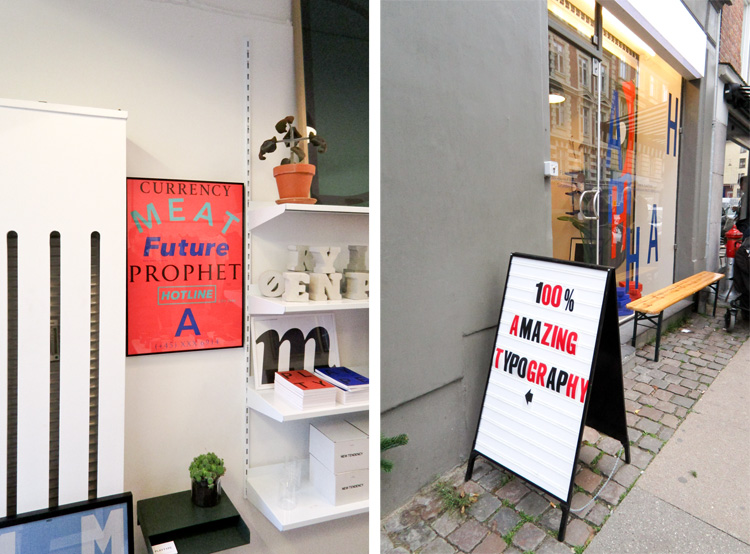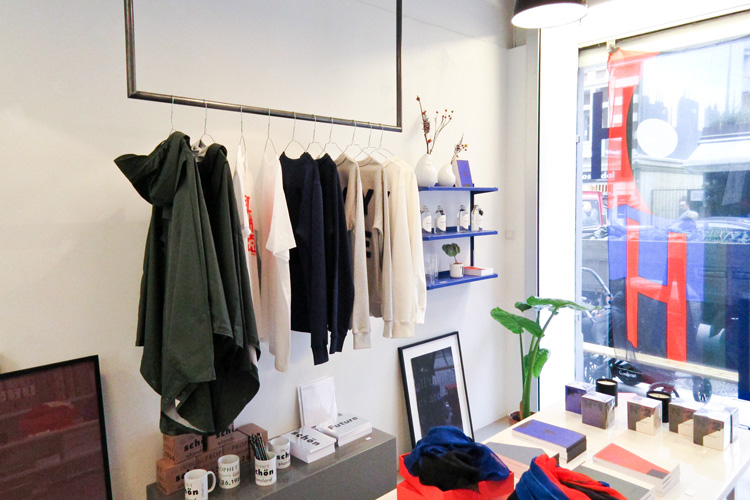 Normann Copenhagen

Founded by Jan Andersen and Poul Madsen in 1999, Danish design label Normann Copenhagen launched its first product, the lamp Norm 69, in 2002. Since then, the company has grown and now sells in more than 70 countries and has one of the more interesting stores in Copenhagen.
The label's flagship store is located in an old cinema and sells an incredible range of products from their own line and from other designers. Inside, you will find furniture, homeware, clothes…distributed across two immense floors. The store is also known for its events and using its space in innovative ways – when we visited, you could enjoy hot dogs from a stall located inside the store to celebrate the arrival of Christmas.
Normann Copenhagen – Østerbrogade 70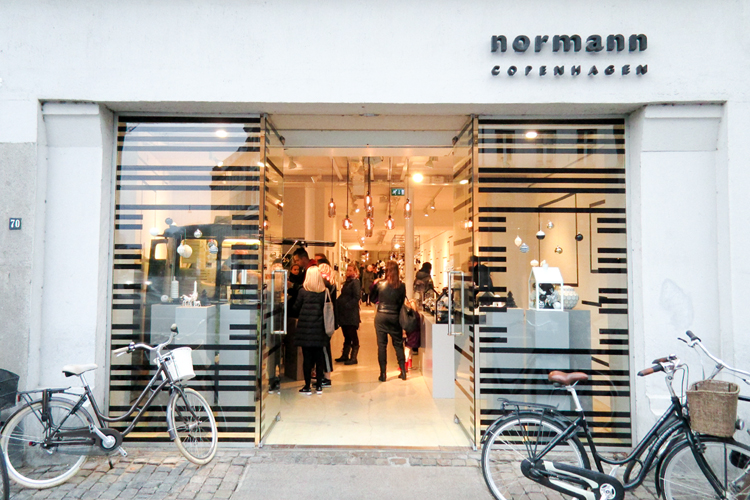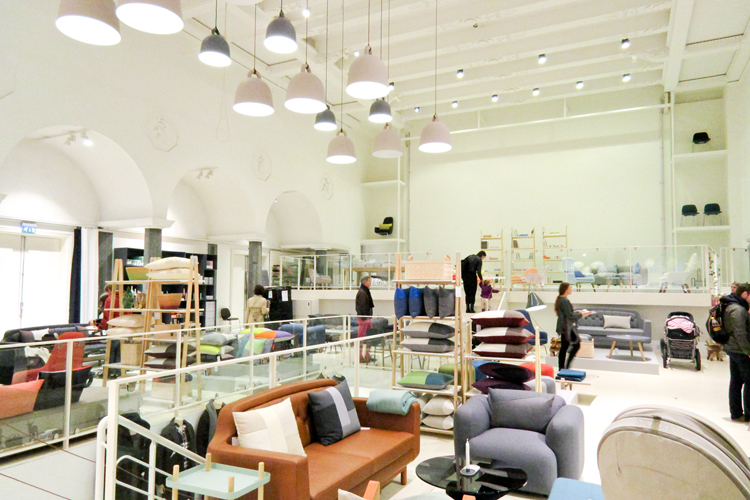 ---
VISIT
Designmuseum Danmark

One of the museums worth visiting in Copenhagen, the Designmuseum Danmark showcases furniture, decorative arts and industrial design by Danish and international designers. The museum has its own permanent collection that is displayed with other temporary exhibitions.
When we visited, we could enjoy the work of Danish furniture designers Hans Wegner and Børge Mogensen, along with exhibitions on Kaare Klint's School of Furniture and the evolution of cabinets and cupboards through the past decades.
Designmuseum Danmark – Bredgade 68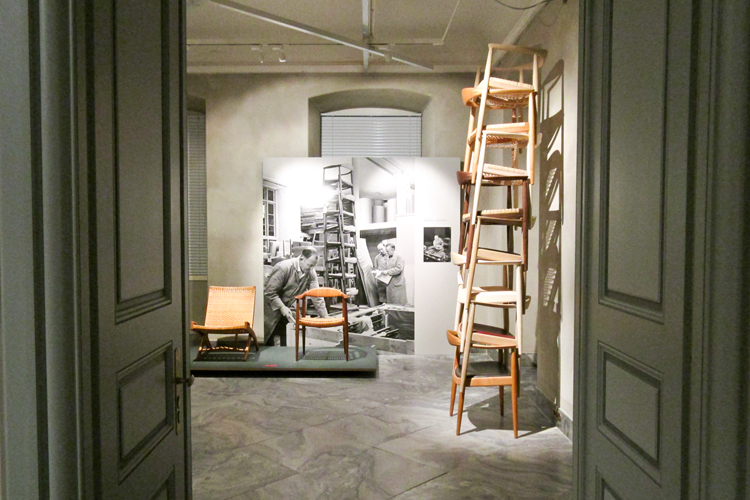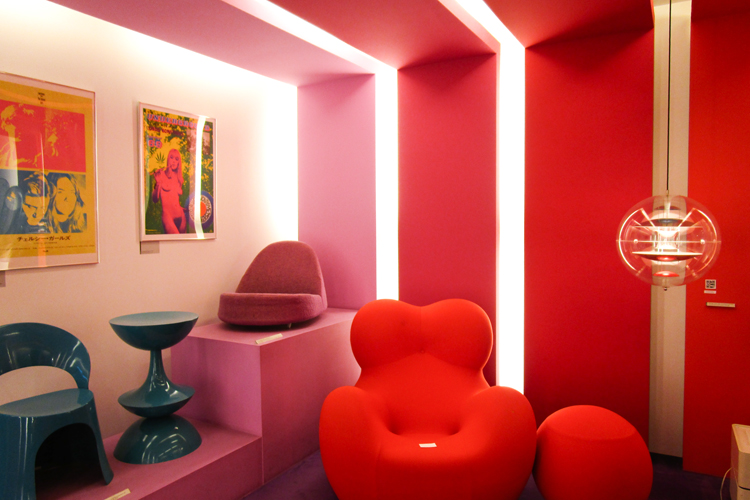 Superkilen
Designed by arts group Superflex and architectural firms Bjarke Ingels Group and Topotek1, Superkilen is a public park located in the Nørrebro neighbourhood. The park opened in 2012 as a project by the City of Copenhagen to celebrate diversity in the area, featuring objects from around the world in a colourful setting.
Superkilen – Heimdalsgade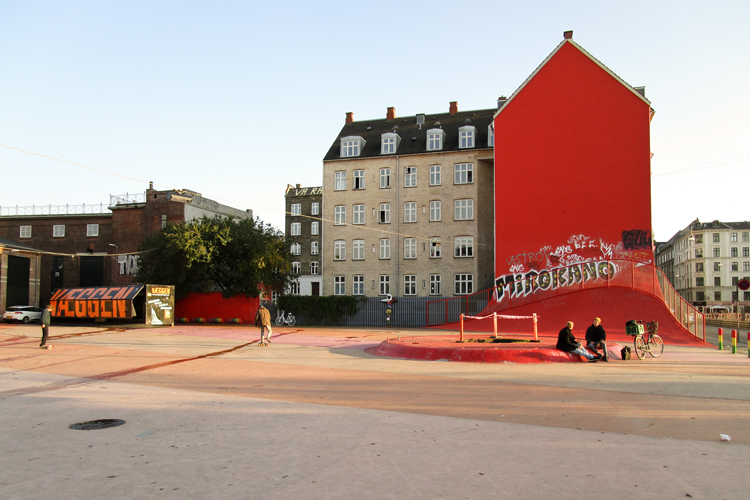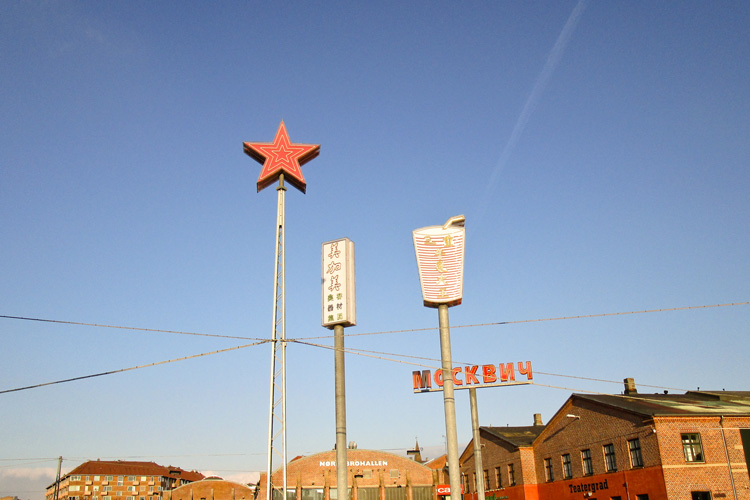 GL STRAND

GL STRAND is a contemporary art space located in the heart of the city. Showcasing the work of leading Danish and international modern art artists, GL STRAND features five to six exhibitions every year.
When we visited, we had the chance to view the beautiful photography work of German filmmaker Wim Wenders, created during his personal travels and while location-scouting for his films.
GL STRAND – Gammel Strand 48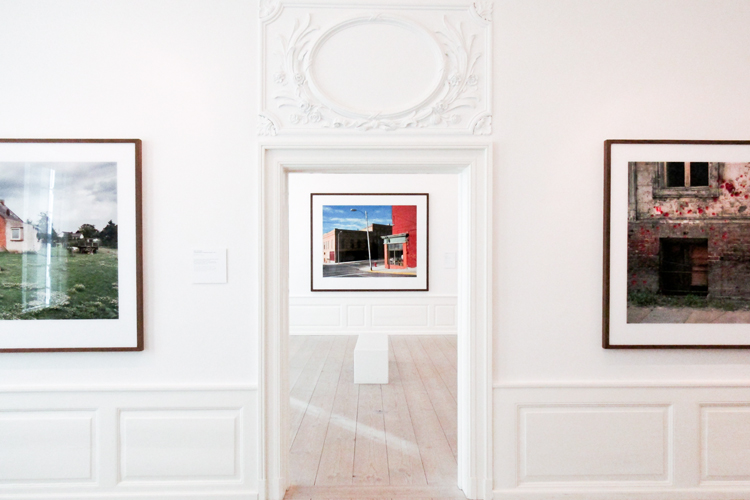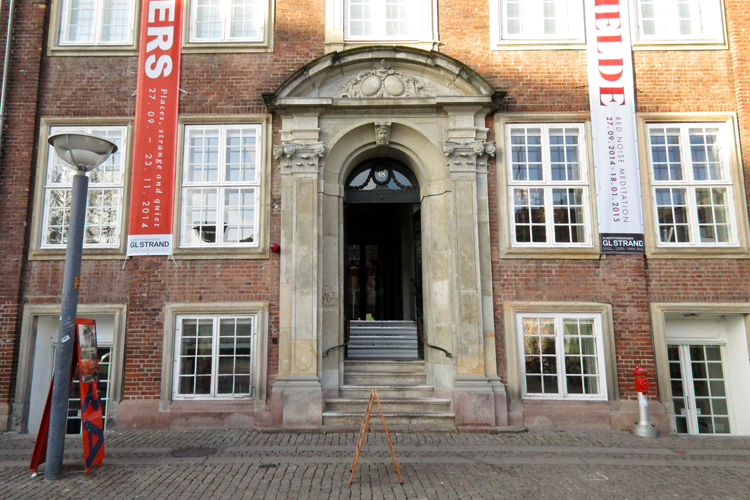 ---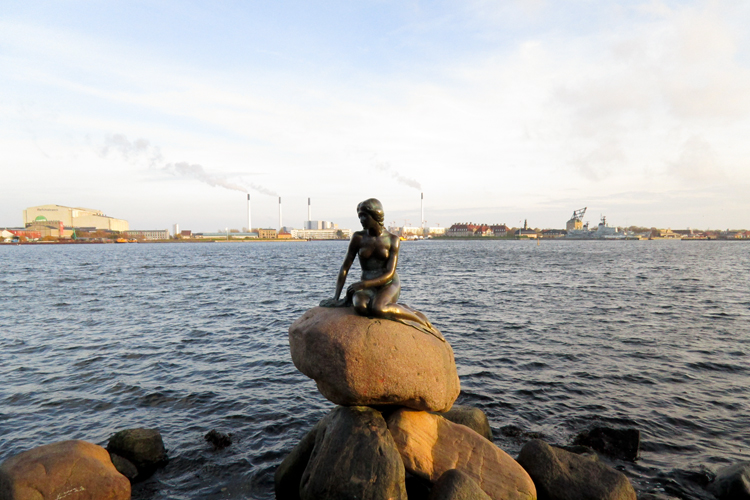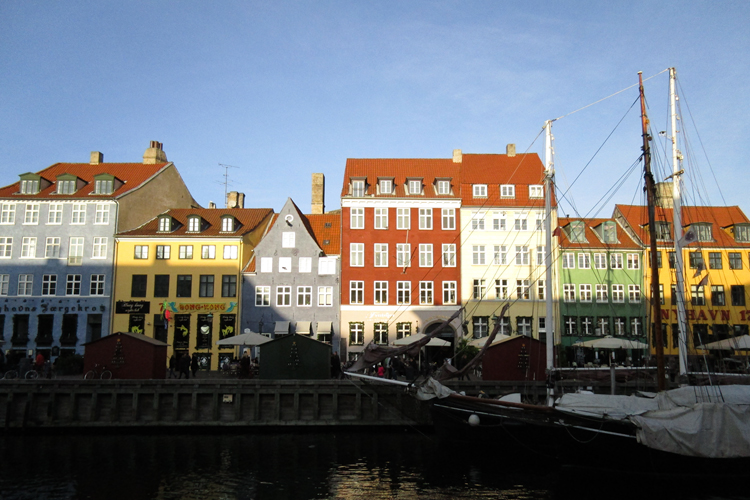 ---
MAP
If you'd like to advertise your business in this guide, have any recommendations in Copenhagen or updates about this guide, you can leave a comment below or contact us at hello@thefuturepositive.com
---
You might also be interested in:
---