As the new year approaches, families are getting ready to finalize their yearly travel plans. A lot of people couldn't see each other during the holiday season, so a lot of people may be traveling far and wide to see the ones they love. With that, some of our traveling companions may be our elderly relatives. If you are moving around with someone much older than you, they will require a different level of care and comfort. Here are some ways to make traveling with elderly loved ones easier.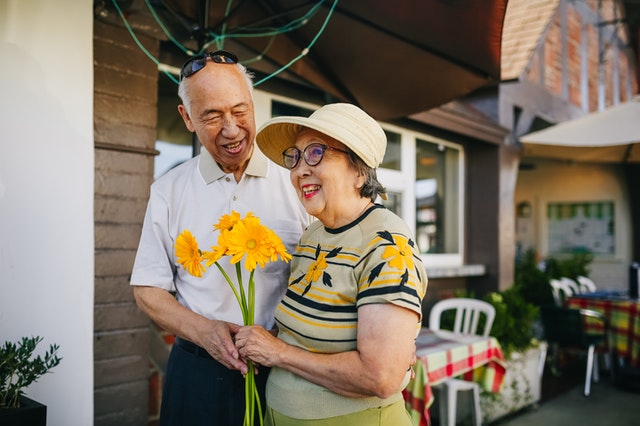 Image sourced from Pexels. CC0 License
Make Sure Your Accommodations Can Accommodate Them
When you are booking your hotel or apartment rental, make sure your elderly loved one can get into and out of the space. It may be better to book something on the first floor or something that has an elevator. Elderly people have a very hard time with stairs, and forcing them to go up and down stairs will be a detriment to their trip.
Also, make sure the bed is not too hard to get into or out of where your elderly relative is sleeping. It could be very dangerous for them if they fall out of bed, or fall getting into bed. Researching to make sure their entry and sleeping arrangements are taken care of early will be a huge weight lifted off of everyone's shoulders.
Don't Travel Too Far
If you are going by plane, make sure the flight is not too long. A lot of times elderly relatives cannot sit for a long period of time, or they may need to use the restroom. If you have no choice and you have to fly a long distance, make sure their seat is in a location that is close to the bathroom.
When they have easy access to using the toilet, they will not be as anxious if they are afraid they won't be able to make it to the bathroom in time. If you are traveling by car, work some extra time into your itinerary so that you can stop for frequent bathroom breaks or to stretch out your legs and still make it to where you are going on time.
Plan Your Meals
Elderly people are sometimes on a strict diet in order for them to remain healthy and living an active lifestyle. When you are making dinner reservations along the way or are making arrangements for dinner while you are at your destination, check out the menus first and see if your grandparent or parent can eat what's on the menu.
The littlest change in their diet can cause them to have serious digestive issues and can ruin their trip. At the same time, you may have to stop doing what you are doing to make sure they are taken care of. A little research before you go can ensure that everyone will have a great time while they are away.
Get Travel Insurance
A lot of companies offer senior travel insurance. With senior travel insurance, your elderly relative will be covered in the event of a fall, injury, or any other kind of medical emergency including the onset of the Covid-19 virus. This is a good thing to have in case there are any issues. 
Travel insurance will cover anything that pops up including if there are any cancellations or delays due to illness or due to things out of your control. It's better to be safe than sorry, so research your travel insurance options when you are planning your trip.
Can They Get Around Where You Are Going?
One of the final things to research when you are making your plans is to ensure that your elderly relative can get around where you are going. If they have a hard time walking, planning a walking tour of a city may not be the best option. If you are going somewhere like Disney World, you can rent a wheelchair or scooter to help your relative get around. 
When you know what is available to them and what is not available to them, you can plan accordingly so that no one is left out of the fun, and everyone can experience all the wonders of your location.
Talk to Them
Traveling with elderly loved ones takes a bit more research, but when you see the happiness they will be experiencing, you will know it was worth it. So, take the time to find out what their needs are, what makes them comfortable, and how they want to travel.