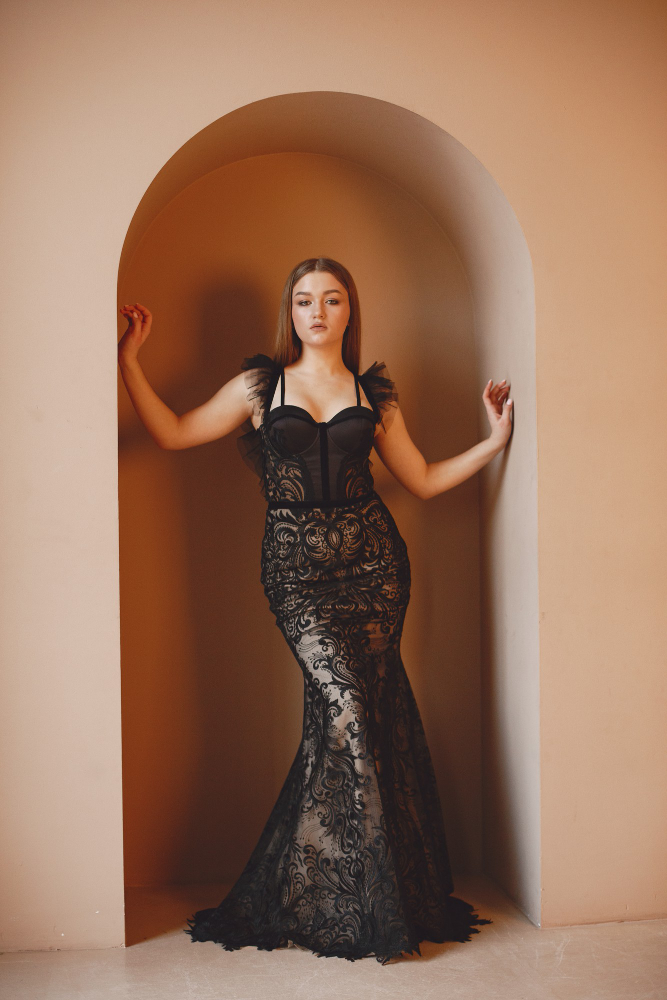 Image Source: Freepik
With 2023 almost half way through, many girls are looking for a unique look for this homecoming, which is a chance to impress old friends and teachers alike. Of course, every girl has a unique personality, and there are many ways that you can create a look that will turn heads. With that in mind, here are a few cool ideas for statement sleeves and smooth necklines.
Split Sleeves

– Anything goes in 2023 and split sleeves are ideal for the hot summers. If your homecoming is in the fall, take a shawl with you to wear when the mercury drops. For the best selection of slit sleeve homecoming dresses, search the web for designer dress boutiques, with narrow, medium and wide sleeves that suit your character.
Half & Mini Puff Sleeves

– Puff sleeves are in for 2023, with a range of widths that are ideal for a girl who wants to show her arms. Chic designers like Sherri Hill and Morilee have some fantastic puff sleeve creations, with

2023 unique HOCO dresses

at affordable prices. The Victorian era produced some great sleeve styles that designers like to integrate into their gowns.
Long Lace Sleeves

– White is the perfect shade for embroidered lace sleeves; either straight or even flared for a dramatic event, you can find top designer creations with lace sleeves at very affordable prices. Of course, other colors are also cool, with red, grey, beige and yellow.
Flared Sleeves

– From thin at the shoulders to wide at the cuffs, flared sleeves are back with a vengeance, in rich colors and with wrist ties. Browse the online designer dress boutique and check out their amazing selection of dresses with flared sleeves.
FASHIONABLE NECKLINES
The following necklines are fashionable in 2023:
Asymmetrical Neckline

– This is a neckline where both sides are not identical; one side might have a few small slits or a teardrop.

Boat Neckline

– A traditional neckline that sits directly under the collarbone, making narrow shoulders look broader, while broad hips look narrower. It's called boat neckline because sailors had this neckline, which was easy for someone to grab to stop the wearer from falling overboard.

Halter Neckline

– Always popular for the prom or homecoming, the halter usually ties up at the back of the neck. Thick or thin straps are available, depending on your tastes; this style draws attention to the upper half, especially the shoulders.

Keyhole Neckline

– For a formal look, the keyhole neckline is perfect; the keyhole can be large or small and there is a wide range of styles. There are usually a small button and a corresponding button hole as a fastener.

Off The Shoulder

– A sleek and seductive neckline for the sophisticated girl, the best off-the-shoulder designer dresses are found with the online designer dress boutique. A single-shoulder number is a popular version and one for the outgoing girl who sets trends rather than follow them.

Queen Anne Neckline

– Named after

Queen Anne

, this fancy neckline is commonly seen at formal events; if you want a different look, this is the style for you.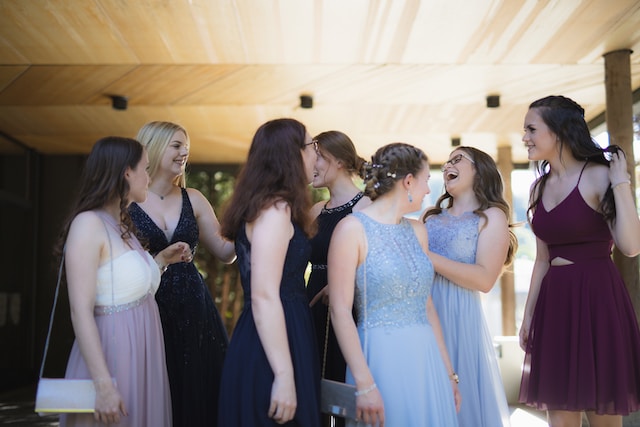 Image Source: Unsplash
When you are ready to shop for a homecoming dress, search online for a leading US designer dress boutique and check out the stunning designer gowns with a diverse selection of necklines. The sooner you start looking at dresses, the more time you have to consider different styles; if in doubt, ask a best friend for her honest opinion.
You can save a lot of money when you shop online for a designer dress, with top designers offering their best creations at affordable prices.