What could be more fun than going shopping with your partner? When you hit the mall or go online shopping together, the possibilities are endless. You can try on new styles, compare prices, and find the best deals. Plus, it's a great way to spend time together and get to know each other better. This blog post will give you some tips for making the most of your shopping excursions together and perhaps even arrange a bit of travelling with it.
1) Unexpected vacation:
An unexpected vacation to a world-known shopping destination can be filled with excitement and adventure. Imagine strolling through the streets of Tokyo, where you can find some of the unique stores and boutiques in the world. Take in the sights and sounds of the city, from buzzing neon signs to traditional Japanese culture.
As you explore all this bustling metropolis offers, remember to check out some of its iconic shopping centres like Harajuku and Shibuya for cutting-edge fashion finds in mens clothing and something for the mrs! Akihabara for electronics bargains. And if you're looking for an extra thrill, visit one of Tokyo's many quirky theme cafes or karaoke bars. No matter what kind of experience you're looking for in a shopping excursion, Tokyo has something for everyone.
2) Browse the sales:
Look for discounts and sales: Many stores have

regular promotions or clearance items

that can help you save money on your needs. Before heading out to shop, do a quick search online for any current deals.

Take advantage of loyalty programs: Most major retailers offer loyalty programs in which customers earn points with every purchase they make. This is a great way to get bonus rewards like coupons and free shipping when shopping together as a couple.

Sign up for email newsletters: Another great way to stay informed about upcoming promotions is by subscribing to store emails or text alerts so you'll be aware of special offers before anyone else!

Buy items from multiple stores: By splitting purchases between different outlets, you can maximise your savings even further by taking advantage of the different prices offered by each retailer or brand. 
3) Set a budget:
Setting a budget when shopping with your partner is essential to ensure you both stay within your means. Before you head out, consider what items you need and how much you are willing to spend on them. Know your limits and stick to them. It's important to remember that sales and discounts are great, but they won't help if you're overspending. Set realistic guidelines for yourself and your partner regarding spending, such as no more than a certain amount each month or only buying necessary items.
When setting a budget, also look for ways to save money by taking advantage of coupons, loyalty programs, and even price-matching policies at different stores. This can be a great way to get more bang for your buck without sacrificing quality or style. Furthermore, it's helpful to set aside some money in case of any unexpected purchases that could come up while shopping together.
By establishing a budget before making purchases, you can ensure that shopping together is an enjoyable experience without breaking the bank. Not only will this help keep the two of you on track financially, but it will also ensure that you have plenty left over for other activities during the time spent together.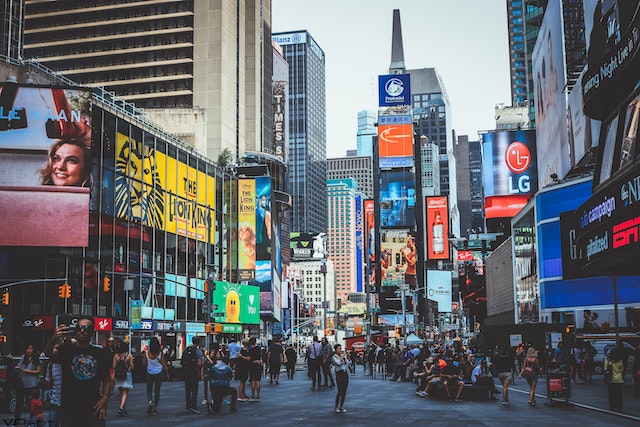 4) Have fun:
Shopping with your significant other can be a great way to bond and make memories together. Make sure to take in the sights, sounds, and even smells of wherever you're shopping for a whole sensory experience. Remember to pause every now and then to take pictures or grab a bite at your favourite restaurant.
Most importantly, don't forget that shopping should be fun! So allow yourselves some time to try on items, explore new trends, or wander around and people-watch. You never know what kind of exciting things you'll find along the way!
5) Enjoy a romantic evening out:
Shopping with your significant other doesn't have to end in the store—it can extend into a romantic evening out. After stocking up on all the needed items, why not treat yourselves to a nice dinner at your favourite restaurant? The two of you could also head for some ice cream or try out different snacks at one of Tokyo's many food stalls. And if you're feeling adventurous, why not go for a stroll through one of Tokyo's famous night markets?
Shopping and an evening out can be a great way to reconnect with your partner. Make sure to take some time to enjoy each other's company away from the hustle and bustle of everyday life. This can be especially important if you both have busy lives and little free time together.
In conclusion, by following these tips, shopping together can become a fun and memorable experience that allows the two of you to bond even further. With a bit of planning and readying yourselves for unexpected purchases, you're sure to have an enjoyable shopping trip with your loved one!