Utah is home to some of the most iconic national parks in the United States, collectively known as the "Mighty 5." Traveling through southern Utah by RV allows you to fully immerse yourself in these stunning landscapes at your own pace. Here's an overview of each of the Mighty 5 parks and tips for planning your RV travel.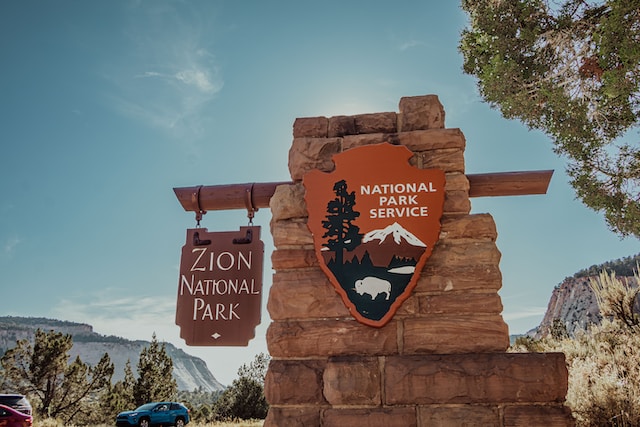 Image via Unsplash
Arches National Park
Located just outside Moab, Arches National Park contains the highest concentration of natural sandstone arches in the world. There are over 2,000 arches within the park, ranging from massive landmarks like Delicate Arch to small Hidden Arch. Be sure to hike to Landscape Arch, one of the longest natural rock arches in the world.
Arches has great RV camping options right outside the park entrance. Mobile Rv Repair Utah can provide roadside assistance if you encounter any mechanical issues. The parks high elevation means scorching hot days and cool nights, so come prepared with plenty of water and warm layers.
Canyonlands National Park
Canyonlands is Utah's largest national park, divided into three distinct districts. The Island in the Sky district has viewpoints overlooking deep red canyons carved by the Colorado and Green Rivers. Needles district has iconic rock formations like Indian Creek Butte and multi-colored rock spires. The remote Maze district requires high-clearance 4WD vehicles to explore its slot canyons.
The best way to see Canyonlands is to camp within the park and spend several days exploring each district. The park offers RV camping at Willow Flat Campground in Island in the Sky and Squaw Flat Campground in Needles.
Capitol Reef National Park
Capitol Reef contains stunning geologic formations including rock domes, petrified sand dunes, and brightly colored layers of sedimentary rock. Must-see attractions include Chimney Rock, the Hickman Bridge, and the orchards and historic buildings of Fruita.
The park offers RV camping at Fruita Campground, nestled among the trees right alongside the Fremont River. Be sure to stop at Capitol Reef's visitor center for tips on the best hikes and driving tours through the park.
Bryce Canyon National Park
Bryce Canyon is known for its unique geological structures called hoodoos – irregular columns of rock sculpted by erosion into organic, spire-like shapes. Sunrise and Sunset Points offer phenomenal views over the main amphitheater of hoodoos. Hike down into the canyon on trails like Navajo Loop and Queens Garden to see the hoodoos up close.
The park has two RV campgrounds, North Campground and Sunset Campground. The high elevation means cool nights even in summer, so bring warm clothes. Nearby Ruby's Inn RV Park provides another great home base for exploring Bryce Canyon.
Zion National Park
Zion's standout feature is the impressive red and tan colored sandstone cliffs lining the valley. Hiking trails range from easy riverside strolls to strenuous uphill climbs with rewarding views. Popular hikes include Emerald Pools, The Narrows (via the Virgin River), and Angel's Landing.
Large RVs can park just outside the entrance in Springdale and take the free shuttle into the park. There are also RV sites at South Campground and Watchman Campground within Zion.
Tips for RVing Through the Mighty 5
Prepare for desert conditions: high temperatures, intense sun, and lack of water/shade on trails

Fill up on gas when possible – some parks have limited services

Research road conditions and RV length restrictions before planning routes

Make reservations for park campgrounds well in advance

Check weather reports – afternoon storms with lightning are common in summer

Expect crowds at popular parks like Zion and plan accordingly
Beyond the Mighty 5
While the Mighty 5 parks are Utah's most famous, there are also incredible sites to explore by RV beyond these five. Some bonus Utah destinations to consider adding to your RV itinerary include:
Goblin Valley State Park – thousands of unusual mushroom shaped rock formations

Monument Valley Navajo Tribal Park – iconic sandstone buttes sitting on the Utah/Arizona border

Dinosaur National Monument – see hundreds of ancient dinosaur fossils

Flaming Gorge National Recreation Area – stunning red rock cliffs and turquoise waters

Dead Horse Point State Park – overlooks the Colorado River flowing 2,000 feet below
So bring your RV and get ready for the Utah road trip of a lifetime! The Mighty 5 parks are ideal to visit by RV and offer stunning scenery, day hikes, and nights under the stars. Just be sure to plan ahead for desert camping conditions and services within each park. Have you RVed through Utah's national parks? What were your favorite parts? Let us know in the comments!