That's it; you've got the keys to your new house! However, there are many things you should consider before buying a house, like getting a valuation from Grow Property. Once you get your keys, it's time to check the property and ensuring you have taken into consideration all the costs, here are five important things you should do once you have the keys to your house.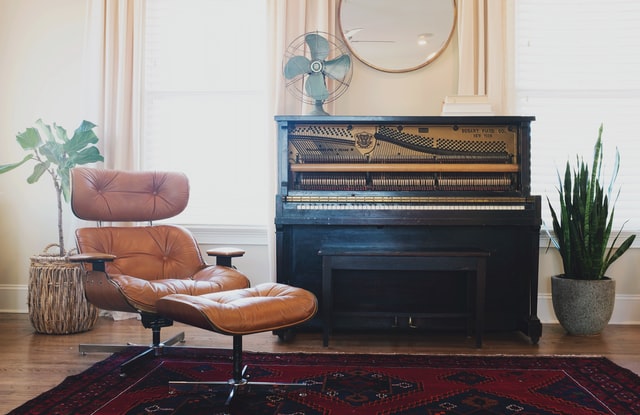 Image via Unsplash
Clean & refresh
It may sound obvious but cleaning the property is an important step, especially in the current climate. Wipe every surface and use a strong disinfectant. Also, make sure the septic tank is in order using professionals like OMDI. Pay extra attention to the bathroom, make sure the toilets are flushing correctly, the extractor is working, the shower head and taps are clean and there are no leaks, and check the condition of the roof and look at options like Sureseal Flat Roofing. Refreshing the paint is a nice way to make your house, your home. Make it fun and choose a colour that you like, as you're not renting, you can now do what you want!
Checking that the smoke and carbon monoxide detectors are in working order is also an essential part to ensure your family are not in any danger. Changing the batteries or even buying new products could be a good idea.
Set up insurance
It may not be as glamorous as decorating and painting your new home but protecting your investment and your goods with insurance is an important step. So, what insurance will you need?
Buildings insurance: designed to protect the building itself should it be destroyed by a fire or bad weather, buildings insurance is compulsory with a mortgage from exchange of contracts.

Contents insurance: similar to buildings insurance, this insurance protects the items in your home in case of a fire, flood, burglary and even accidental damage.

Life insurance: if you have children and a spouse, you should really set up a life insurance policy as they will probably need help to pay the mortgage repayments. 

Critical illness insurance: this insurance is important to cover you in case you are diagnosed with a critical illness, however, it needs to be one of the illnesses specified in your policy, so be careful when shopping around.

Home care plans: having a cover to protect your appliances is essential. From an annual boiler service, central heating system checks.

Having a boiler care package is especially important

, as we all know, servicing and fixing a boiler can quickly become expensive. 
Secure your house
Most likely, you are moving into a new area and you are probably not familiar with it. Making sure you feel at ease and safe is important. You could change the locks but also put a new security system in place with a burglar alarm if needed.
If you have pets or a small child, don't forget to secure your living space to avoid any accidents. Make sure you buy some new safety gates, locks on cupboards, etc.
Change of address
Making sure that all relevant bodies are aware of your move is also an important step to avoid any lost mail. Make sure you contact your internet provider, gas, electricity, and water suppliers but also the DVLA, your council, employer, banks, health care provider, schools and many more. Concerning your friends and family, you could send a group text or some cute letters to notify them of your big move. If you're worried about forgetting a company or organisation, you could redirect your personal mail at the post office, a nice and stress-free way to avoid any mishaps.