The health and wellness sector is widely known for legacy incumbent businesses with abysmal Net Promoter Scores across the board. It's a niche that is ripe for disruption, and these 3 newcomers are shaking things up.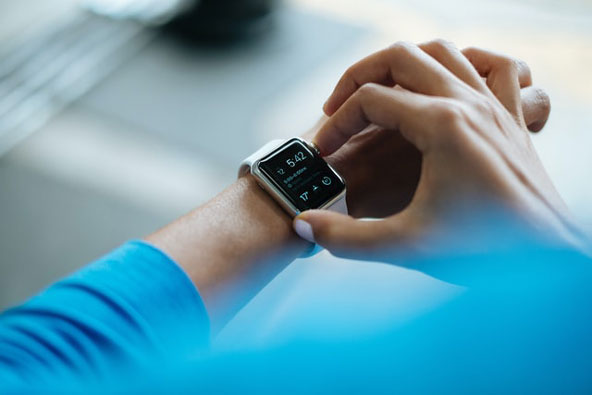 Image via Unsplash
Forward: Preventative Healthcare
Forward is a highly anticipated health care start-up that launched in 2017. They started out slowly, ironing out the kinks in their two east coast locations before going on an expansion bing in 2020.
When a customer signs up for Forward ($149/month), they're sent a biometric sensor kit. They then use an app in combination with this kit to get baseline health measurements. An at-home blood draw is scheduled with a lab specialist, and in combination with the sensor kit's results a doctor helps create a personalized plan for better health.
Adrian Aoun, Forward's Founder, is a former Google executive that is on a mission to disrupt America's healthcare system. Early reviews of Forward's offering are excellent. As of today, they hold a 4.7 star rating on Yelp (while the average doctor's office is rated at 3.6 stars).
Thorne: Supplements and At-Home Tests
Thorne is a high-end supplement and testing company that is breaking up the stale branding and product line of legacy players. Their products are highly reviewed by experts, and range from Gut Health to Cognition & Focus.
What really stands out about Thorne is their innovation and expertise. This isn't another white label supplement company that is excellent at marketing and thin on product. Thorne's team consists of experts in health, and they run an Innovation Labs project that is focused on pushing the limits of human potential.
Healx: Using AI to Treat Rare Diseases
Healx is using groundbreaking AI technology to rapidly speed up the process of "drug discovery." Instead of starting with hunches and jumping right into long, expensive clinical trials, Healx has developed an AI platform that can process huge amounts of data to narrow in on promising treatments for rare diseases.
Healx has 4 projects entering phase 2 clinical trials that are showing serious promise. Their platform leverages a combination of scientific literature and public medical databases to help expedite the process of finding new drugs and treatments.
Disrupting the Field of Health Care
All 3 of these companies are poised to make big moves in a massive industry. Keep an eye on their progress as they continue to make progress toward breaking down health care barriers.