Stefano Panterotto & Alexis Tourron
Panter & Tourron
Founded by Italian and French designers Stefano Panterotto and Alexis Tourron, Panter & Tourron is a design and consultancy studio based in Lausanne, Switzerland.
Using simplicity as a luxury tool, Stefano and Alexis aim to bring design outside its commonplace through the creation of spaces, identities, exhibitions, events and performance products.
Photos by Jagoda Wisniewska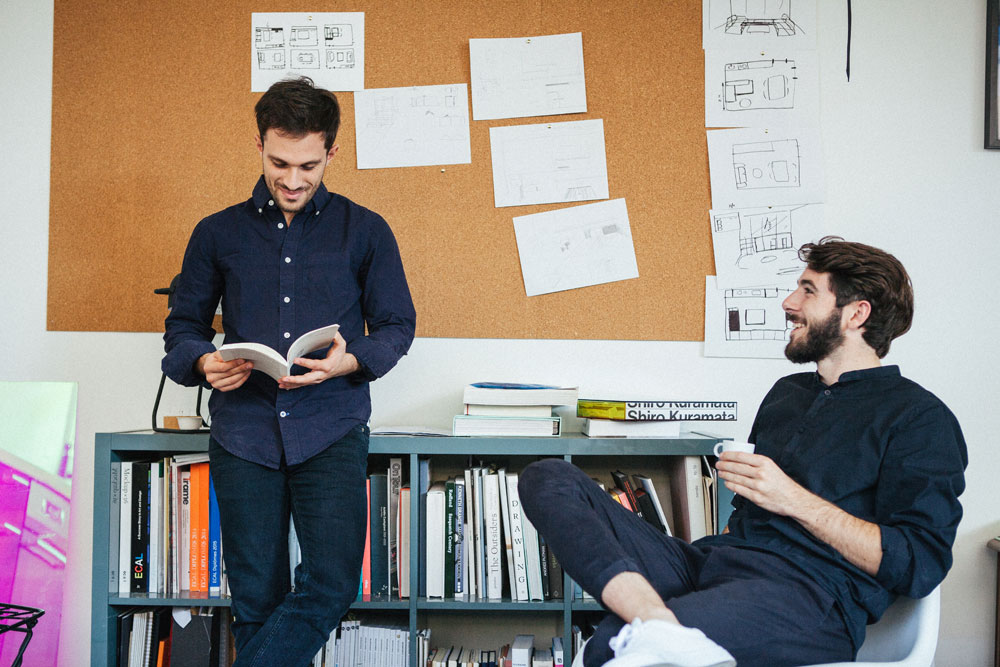 Can you tell us about how you met and how you decided to start Panter & Tourron?
We met in Lausanne while studying at ECAL back in 2015 – both of us were taking the Master of Advance Studies in Design for Luxury and Craftsmanship.
Like most courses at ECAL, classes are very small (around 12-18 people) since the selection process is quite tough and strict. Being so few people per course, you usually grow a pretty close relationship with most of your schoolmates, also due to spending so many hours inside the school's facilities. Nevertheless, it is a very work-oriented master, built over a series of pretty straightforward workshops with real companies that most of the time lead to real projects for the market.
At the end of the year we had been both awarded the scholarship issued by Vacheron Constantin – usually a price assigned only to one person. We like to say that this was the episode that convinced us to start working together.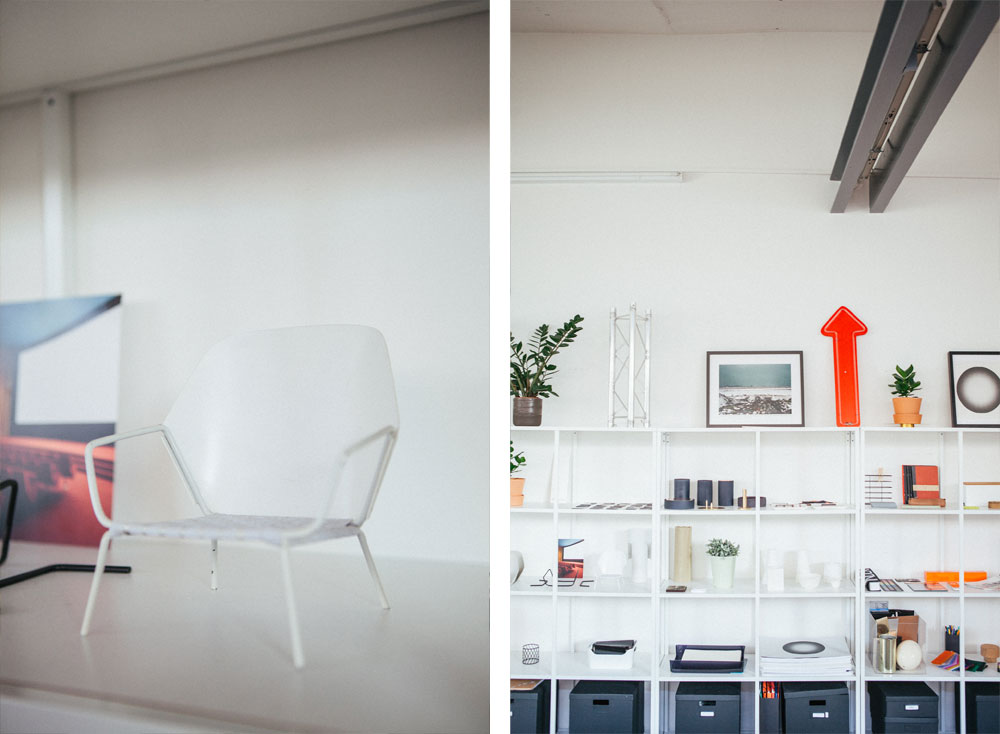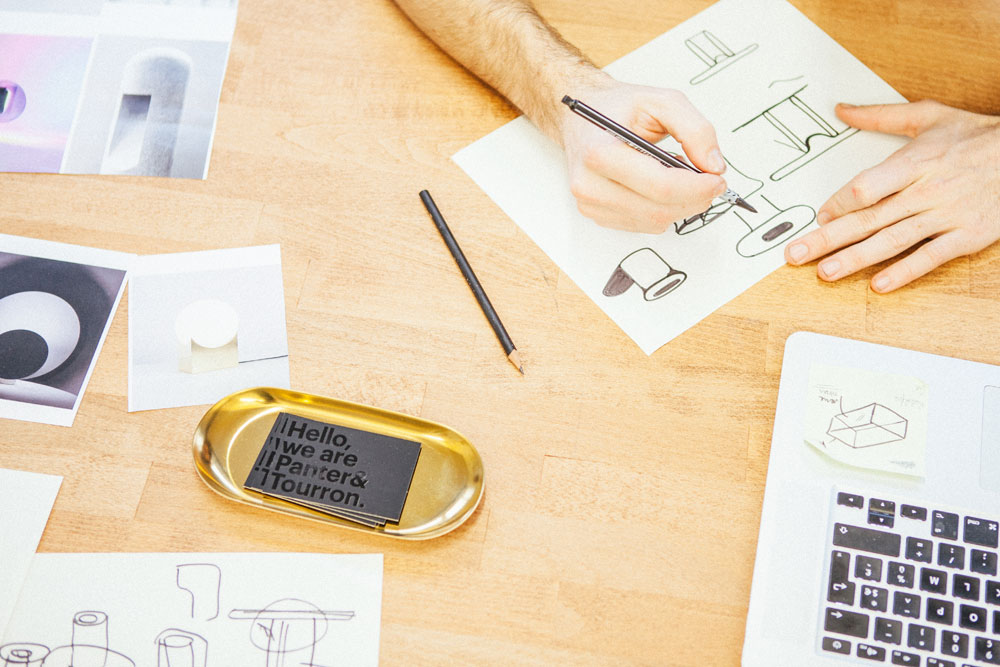 When approaching a new project, what are the steps you take and how do you work together?
Having both worked in different studios before launching our independent activity, we have probably assimilated some workflow from our previous experiences. We are really keen on understanding each client's identity and project's brief, or simply being very precise while crafting our own brief for new projects.
The steps after have never been very strict or precise. We usually switch continuously from glimpses of ideas and sketches, visual mood-boards and technical research to mock-ups or 3D prints. We are still crafting our own workflow, since we believe that writing down a method and specific rules for creation is very useful for reviewing and criticising what has been done before and improve what will come next, as well as providing a coherence for us and our assistants.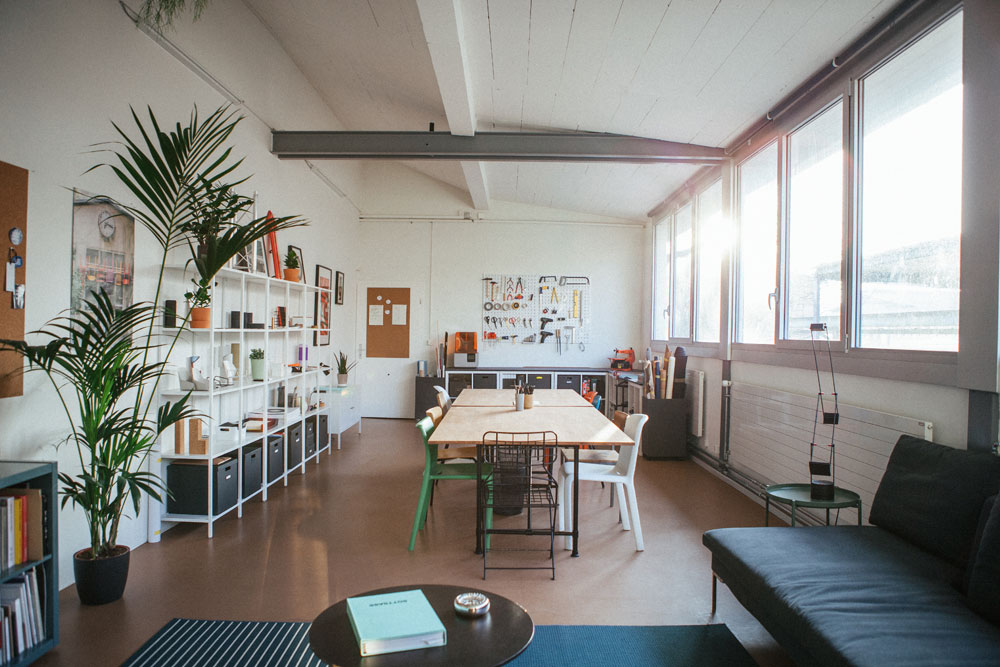 Simplicity and practicality are two of your main values; can you tell us about why these two elements are important in your designs?
We always try to capture the essence of a shape. We pay a lot of attention to creating designs that are pure and not poor, usually challenging proportions and the typical construction.
When looking at an object we are always attracted by that small detail that could make its fabrication iconic or peculiar, focusing on specific finishes or not common materials for example. We always find great references for that: very pragmatic objects, like technical gear and apparel, in which function is so elevated that it becomes very visual and aesthetical. We try to introduce this "practical beauty" in the objects we create.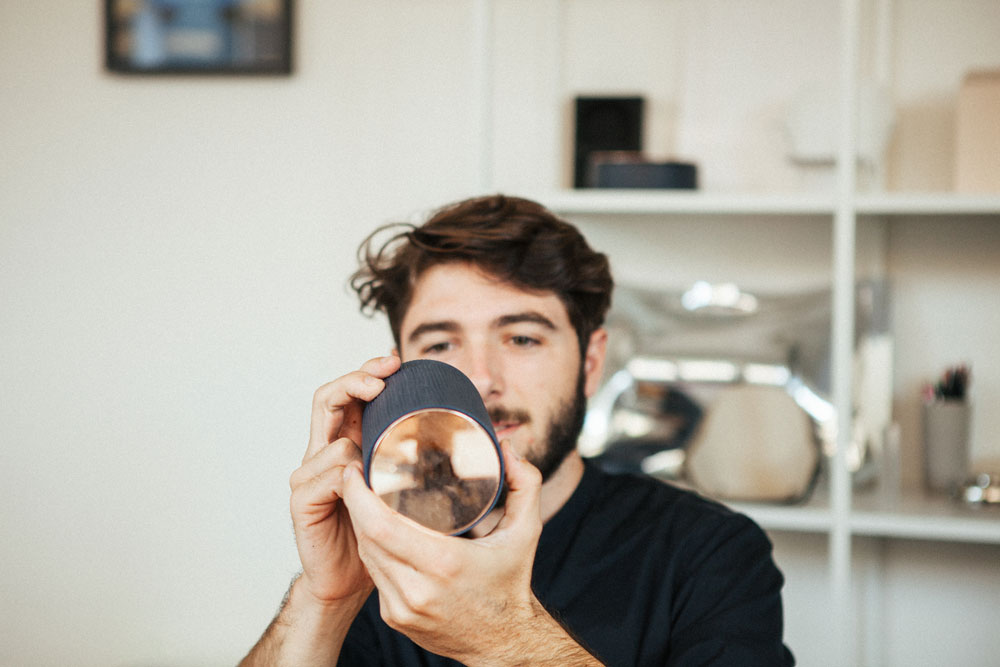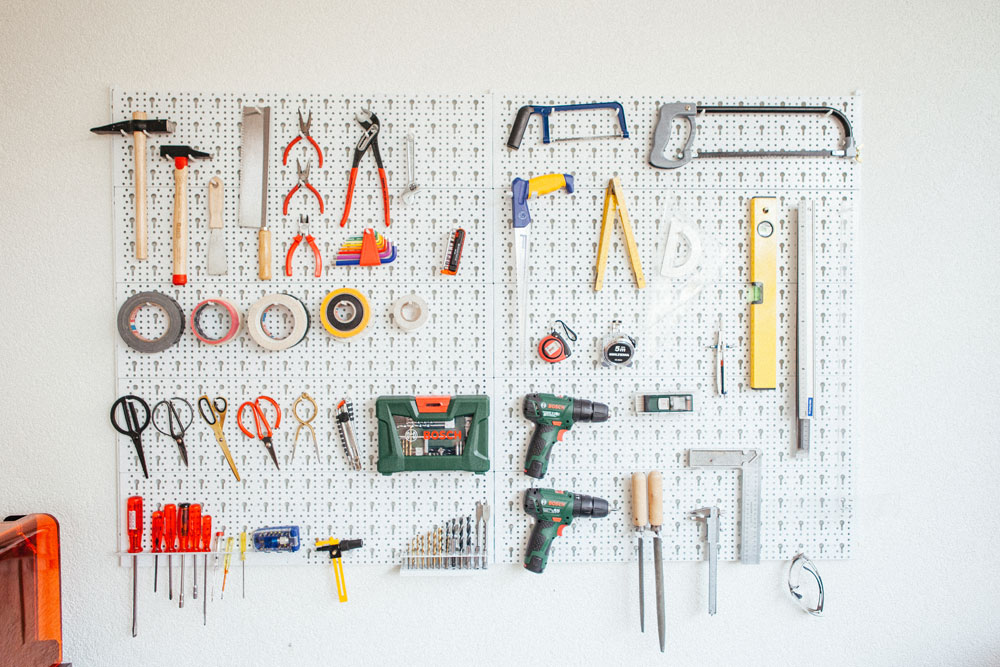 Another important part of your work is your relationship with your clients. On your website you mention "great design doesn't happen without great stories". Can you explain this further and tell us about how your clients are involved in your designs?
We have been lucky enough to start our own activity having already behind a few client or brand collaborations. This has brought us to start working from the beginning with very specific briefs always. Dealing with this dynamic from the very beginning can be tricky, because you can run the risk of producing sterile works for your client without having the time to develop your own vision. This is why we have always spent a lot time trying to unify the client's requests with our design vision through compelling storytelling. We believe that the beauty of a project lies not only in its own appearance but also in the story that is able to tell and the conversation that will trigger in its audience.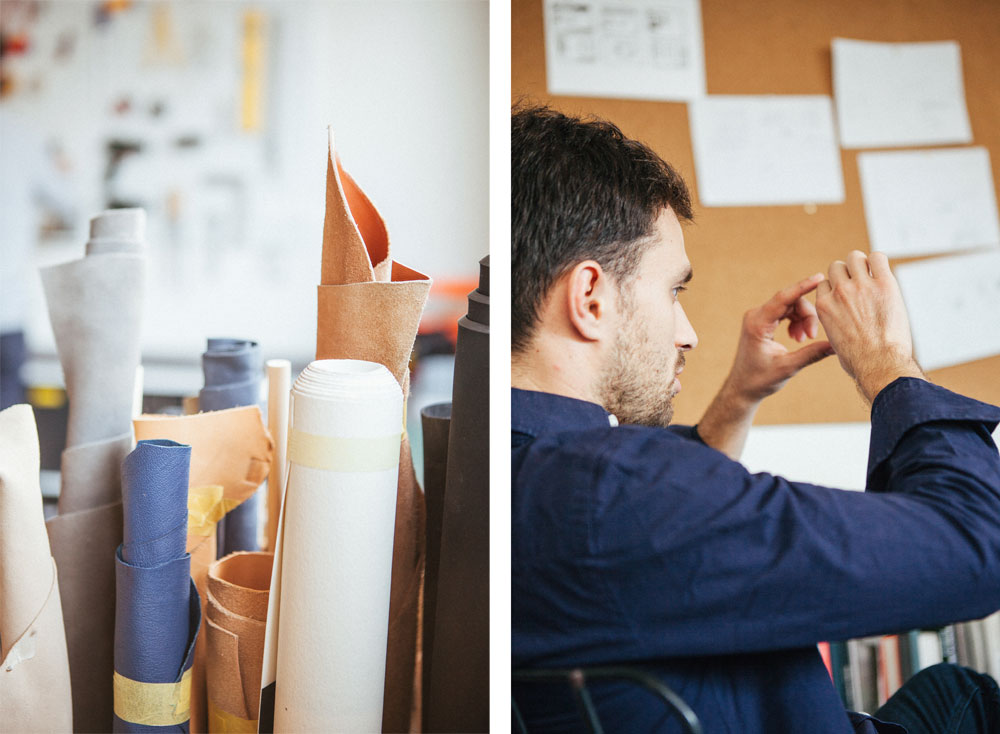 Most of your clients are luxury brands, what does luxury mean to you?
Luxury is a tricky subject because most of the time it feels and sounds exclusive and unreachable, and could be very true if treated in the wrong way.
We always approach luxury in two different ways. On one side we see luxury as heritage and timeless values; two concepts that we like to explore and treat with a very contemporary and design-oriented point of view. Another side of luxury that we like to work with is the concept of premium. In a time lead by cost-efficiencies and the consequent lost of quality, we like to treat the concept of premium as the integrity of material or technique to express itself for what it really is – free from cost or time. This consequently gives us the opportunity to discover unique materialities and artisanship, and helps us to connect them to the work of technology, bridging the brand's past with its future.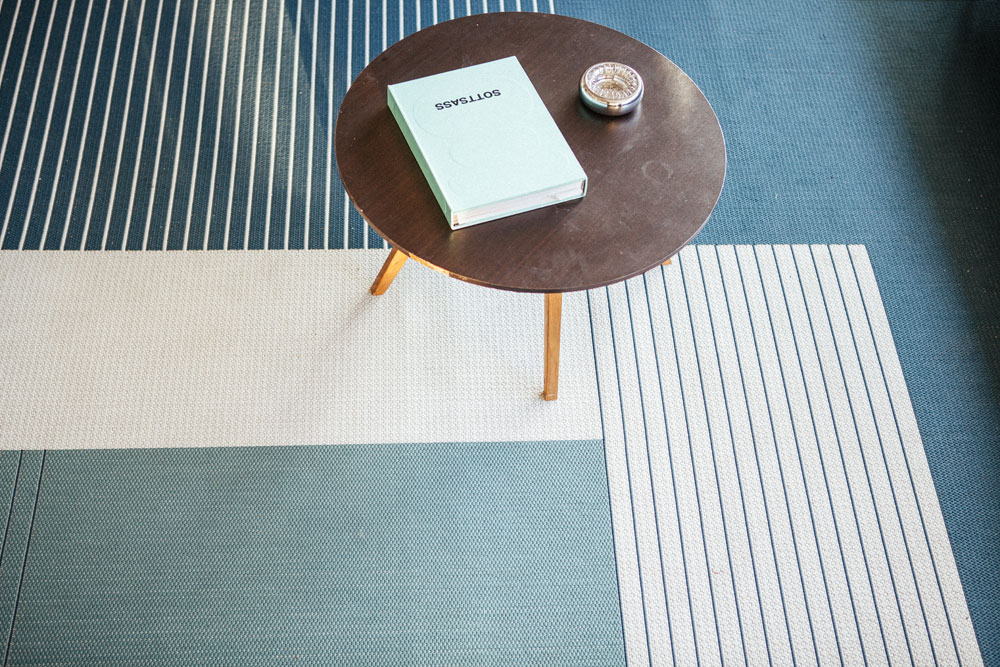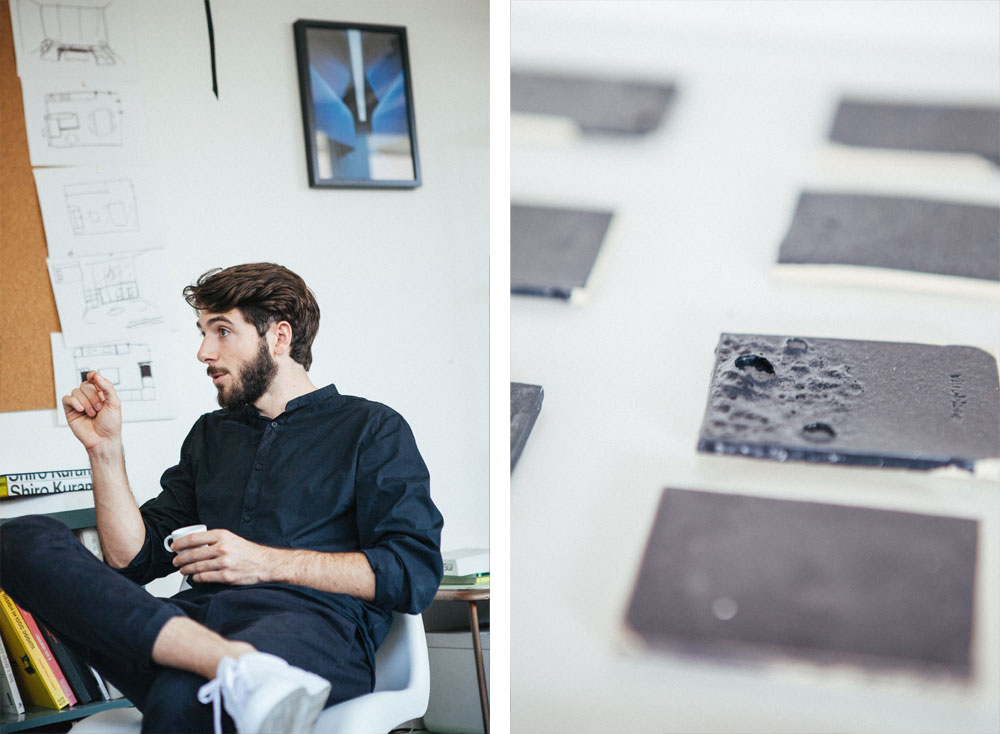 Can you take us through some of the projects you're most proud of?
We would like to talk about PASSAGES, an exhibition in collaboration with IQOS we have presented this year at the Milano Design Week. With PASSAGES we have brought to life a series of sculptural objects inspired by the heat actions on the matter. We have treated heat as a real design element which acts upon areas treated with thermochromic ink: under the heat action the ink unveils the surface beneath in a fluctuation of gradients and shades; traces of the passage from one state to another.
We wanted to create an exhibition able to mimic nature emotionally and not visually. The whole effect is not a mechanical change of state that happens with the push of a button, but is a slow process only visible throughout a certain period of time, like staring at the sunset or the cycle of seasons.
Each object is therefore the expression of one of the many manifestations of heat in nature, represented also in the exhibition through a series of photographs by artist Jagoda Wisniewska, who we collaborated with.
Switzerland is a country with a strong design tradition; do you think there are any common elements that represent contemporary Swiss design?
Switzerland, like Italy and France, is a country with a strong and peculiar design tradition. Growing up in Italy and France, we matured with a precise idea of what our "national" design has meant. The problem is that nowadays that idea, beside few cases, doesn't exist anymore for our generation. We believe there isn't such a thing like a "national" design style anymore, but more of a European one, and we do feel we are part of that.
We are in a design melting pot and we think that it is a very exciting time. Switzerland for us is the perfect location: a country in between countries that allows us to have the space to create far from the beaten paths, but also close enough to interact with them. Since most of our clients are located between Switzerland, Italy and France, it is very convenient to be in the middle between Paris and Milan, two cities that play a big role in our careers.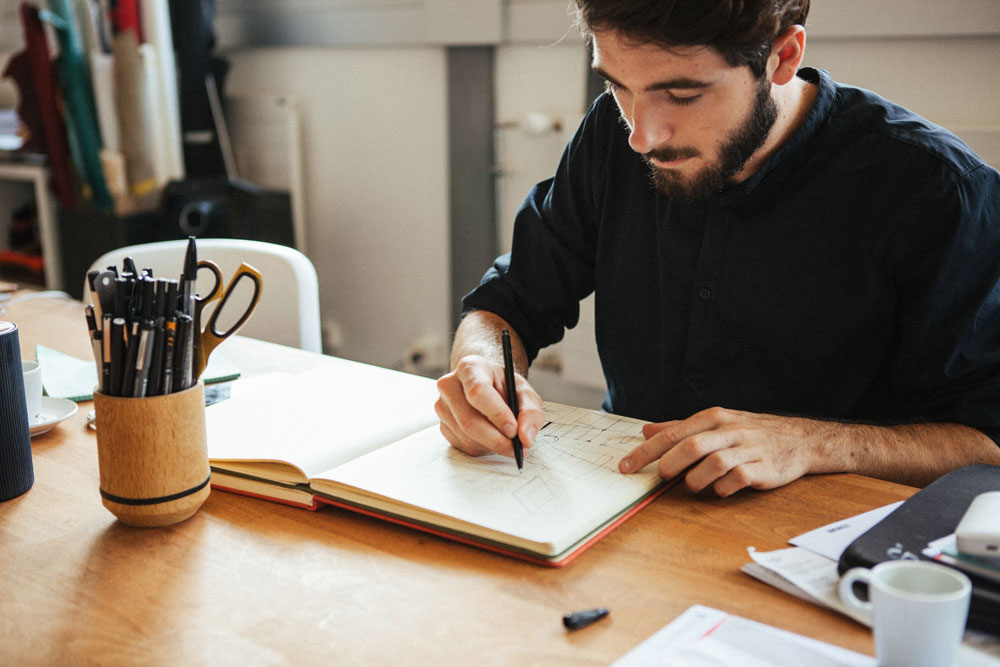 Can you recommend other Swiss studios, designers or artists we should know about?
Nicolas Le Moigne, a great designer from Lausanne with a very elegant style and a great attention to detail. His work can be seen as dualism between artisanal perfection and industrial imperfection, characteristics that he's able to unify with great mastership. The results are designs that are pure yet very complex, fragile yet very strong, unbalanced yet very stable. Nicolas, who's now not only a fellow designer but a great friend, has been our mentor during our years at ECAL, being the head of the Master in Design for Luxury and Craftsmanship.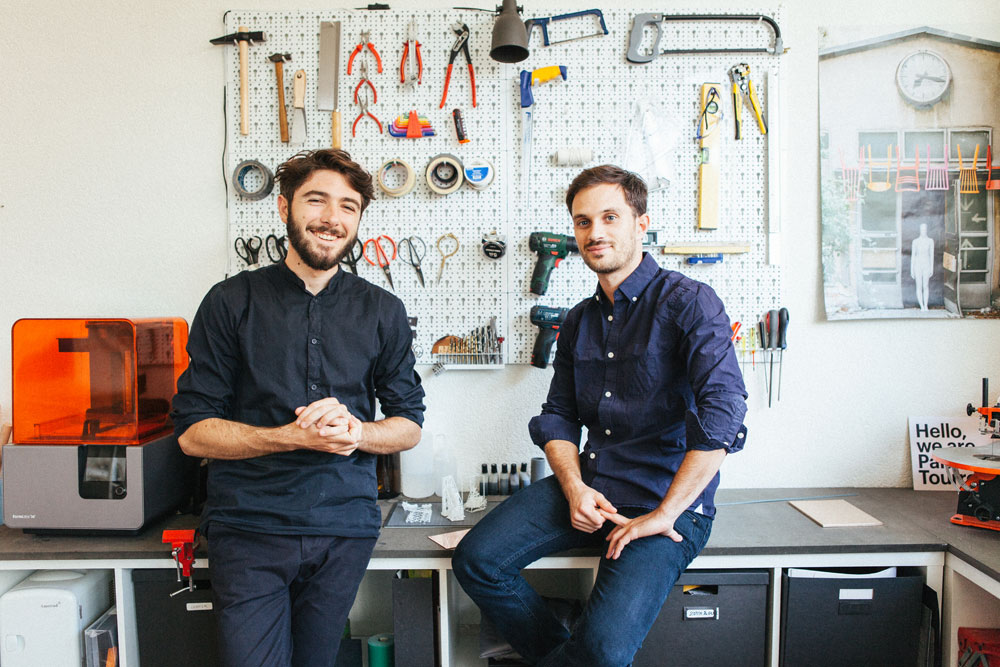 What are some of the places we shouldn't miss when visiting Lausanne?
When we want to have a quick bite outside of the studio, or a beer after work, we love going to Café des Tilleuls (Rue de Lausanne 52, Renens). The location is very nice and cosy and the food is very local and traditional.
For a drink during the weekend or a Sunday brunch we like meeting friends at L'Atelier (Avenue de France 39, 1004 Lausanne), which reminds us of our old house nearby that also used to be our first studio.
Our favourite shop is ChicCham (Route de Prilly 2, 1004 Lausanne), a concept store specialised in contemporary and vintage furniture, beautiful wallpapers and it is located in front of the beautiful Parc de Valency. During summer, or for the most daring on any other time of the year, we suggest taking a swim at the beautiful beach of Lutry on Lac Leman.
You might also be interested in:
---