Julieta Racket
Nido
After working as a graphic designer for a few years, Julieta Racket quit her job in order to start a project that would allow her to design something more tangible. She founded knitwear label Nido with the idea of creating handmade pieces merging her love for nature and Argentinian craftsmanship.
We talked to Julieta to find out about the artisans she works with, the main challenges of running a 'handmade' business and her favourite places to relax in Buenos Aires.
Photos by Jose Gallego Robinson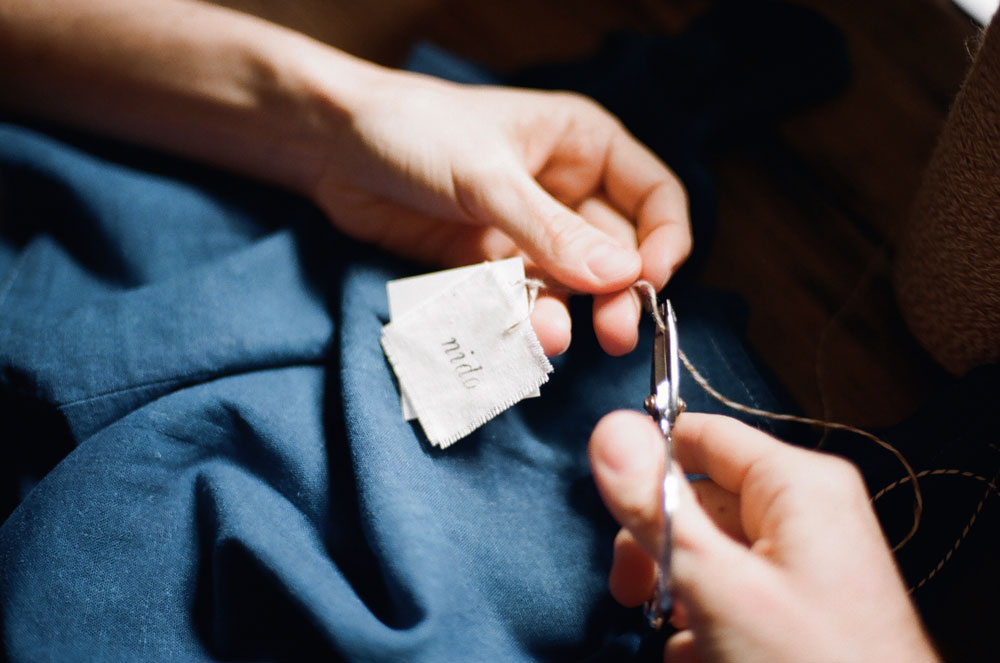 Can you introduce yourself and tell us a little bit about your background?
My name is Julieta Racket and I was born in Buenos Aires, where I currently live and work. I graduated from the University of Buenos Aires in graphic design.
Since I was a little girl, I always felt attracted to nature, the countryside, animals…I was always waiting for the arrival of summer when, with my family, I travelled to the countryside to do one of the things I loved the most: riding horses. And I also always liked drawing. I decided to study graphic design as an alternative to a degree in fine arts, but then I discovered the characteristics of design: the main objective towards creating something functional and its wonderful process – from the idea to the final object in use, interacting with the user.
What made you start your own business? What attracted you to knitwear in the first place?
As a graphic designer I worked for several years in different agencies and on my own. I started Nido because I wanted to do something more tangible, being more involved with the creative process of materialisation. And also include my love for nature and animals. In Nido, these concepts are merged with my interest in the world of design and fashion.
Whilst researching, I happened to meet a group of spinners – a cooperative producing artisanal wool in the town of Maria Grande (Province of Entre Rios) – and fell in love with this material and the idea of creating something useful, made with a raw material coming from nature. So I decided to start experimenting with it.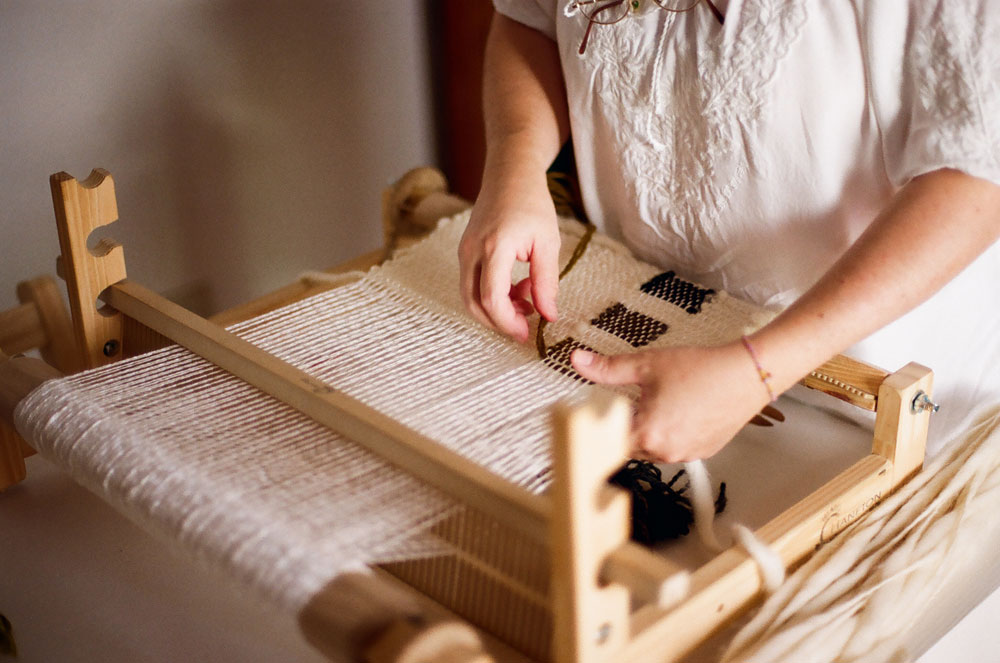 All of Nido's products are handmade, can you tell us a little bit about this process and the people and artisans involved in it?
The wool that I choose for Nido is entirely handmade. The fleece that comes from shearing the sheep or goats is spun by hand using treadle spinning wheels to obtain a continuous thread of wool. Once the wool is spun, it is hand-dyed, with dyes obtained from natural products or anilines, always taking environmental protection into account. This whole process is done by artisans from the inner regions of the country, who have learned their trade and techniques from generation to generation.
Then, the wool is hand-knitted by a group of knitters here in Buenos Aires. We are proud to work with women from our country, who have learnt the craft and know the technique and its secrets better than anyone.
In each item from Nido the story of its creation is present: the hands of the artisans, variations in dyes and even the smell of nature. So each item is unique, no two are alike.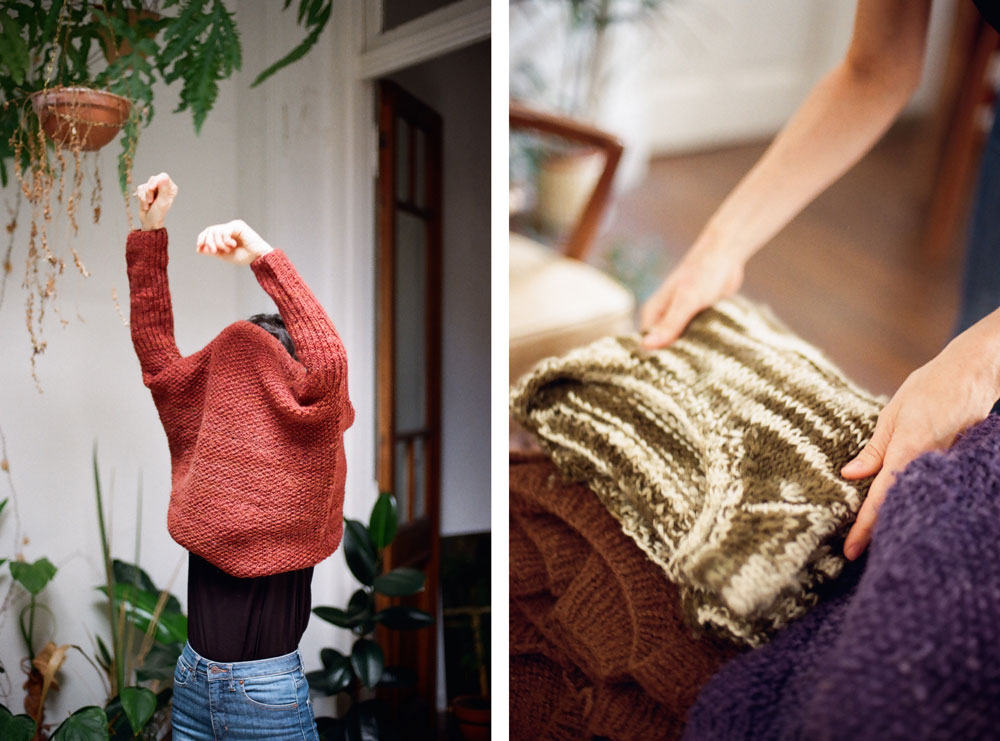 You only use sheep wool from Argentina, can you tell us about the different types of wool you use in Nido's products?
Argentina is a very big country, with different climates and nature, which results in a great variety of wool (sheep, goat, llama, alpaca, vicuña, rabbit…). Argentina is one of the leading producers alongside New Zealand and Australia.
The wool we use to create our garments is from Merino and Corriedale sheep, llama and also goat mohair.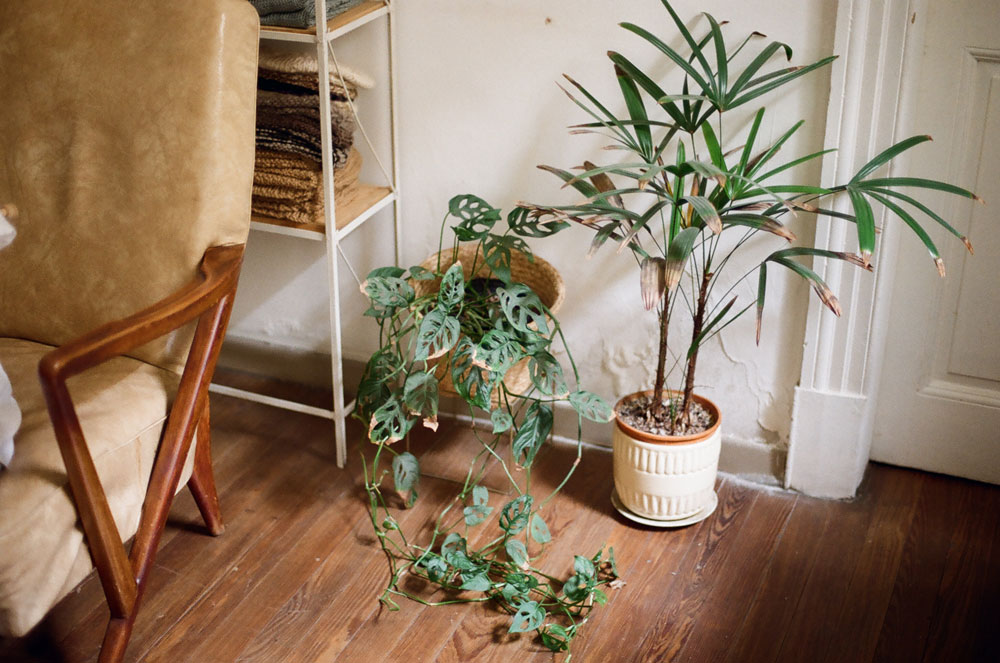 What do you hope your customers feel when they own a piece from Nido?
I hope anyone wearing a Nido garment can feel that it was made especially for them, as if their grandmother had made it. I wish that, in some way, they can feel the history the garment carries within, the hands of all the artisans who made it possible and nature. And that they know it is a lifelong garment.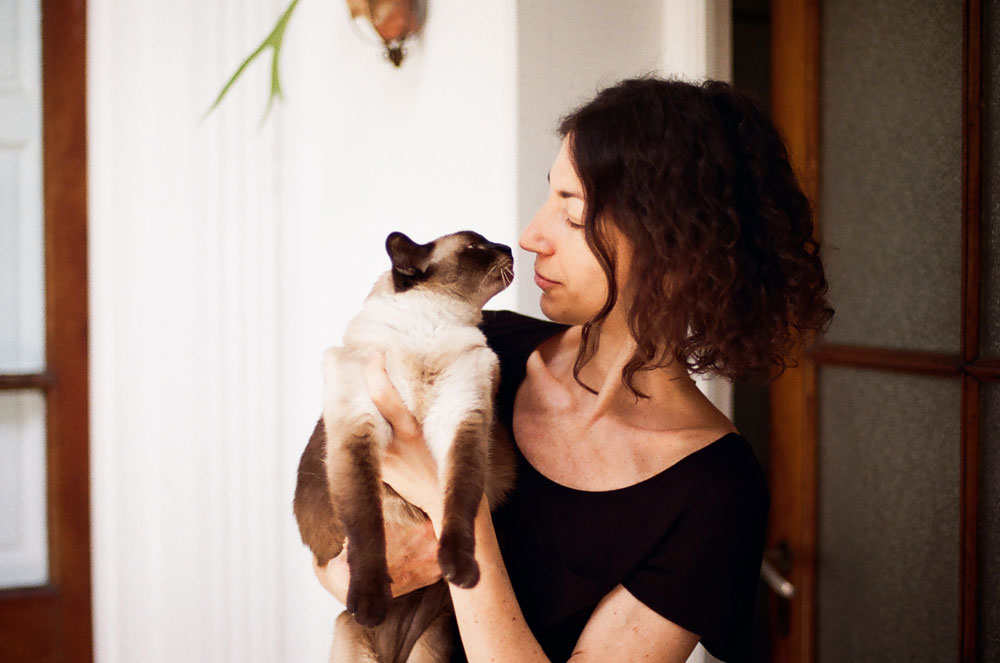 Apart from designing and selling your knitwear garments, you also run different workshops. Can you tell us more about them?
Another way to promote and support artisanal work is by helping spread it. That's why we created our own 'Nido school' to teach the techniques and knowledge from the craftsmen we work with, so that the number of artisans can grow.
We run workshops about different knitting techniques, looming, felt and dying with natural dyes. I am very happy about this new Nido project – I think it reinforces our original concept: the wonderful, and almost magical, process of creating something useful with raw material coming from nature. It is possible to make a sweater with your own hands!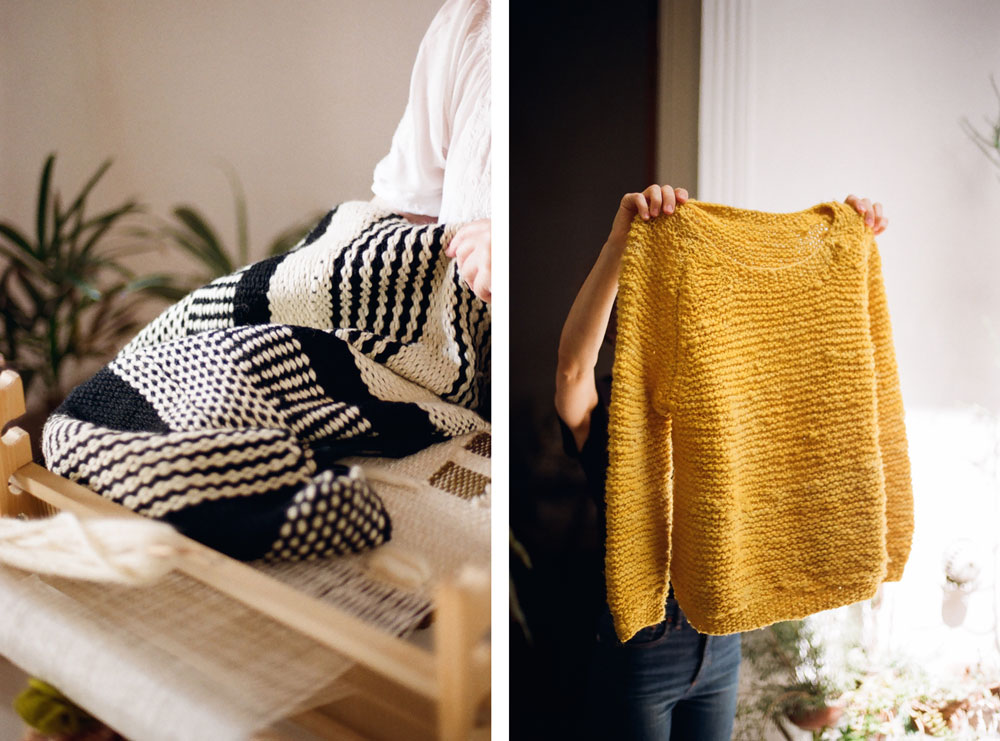 What are some of the main challenges you've faced since you started Nido?
The main challenge is trying to convey the value of a handmade product. The craft techniques that are transmitted from generation to generation are also the identity of a region or a village. They talk about their origin, their particularities, their way of seeing and understanding the world.
Industrial processes are important but, unfortunately, they also weaken culture because they erase flaws or imperfections and, without these differences, there is no dialogue or growth.
Unfortunately, we are already very used to industrial perfection and, although at the moment "handmade" is a fashion trend, there are many stores and customers that want the label to say handmade but then expect the garments to be perfect, as if they had been made by a machine. The challenge is also educating the customers, so they appreciate the value of a handmade garment and its beautiful imperfections.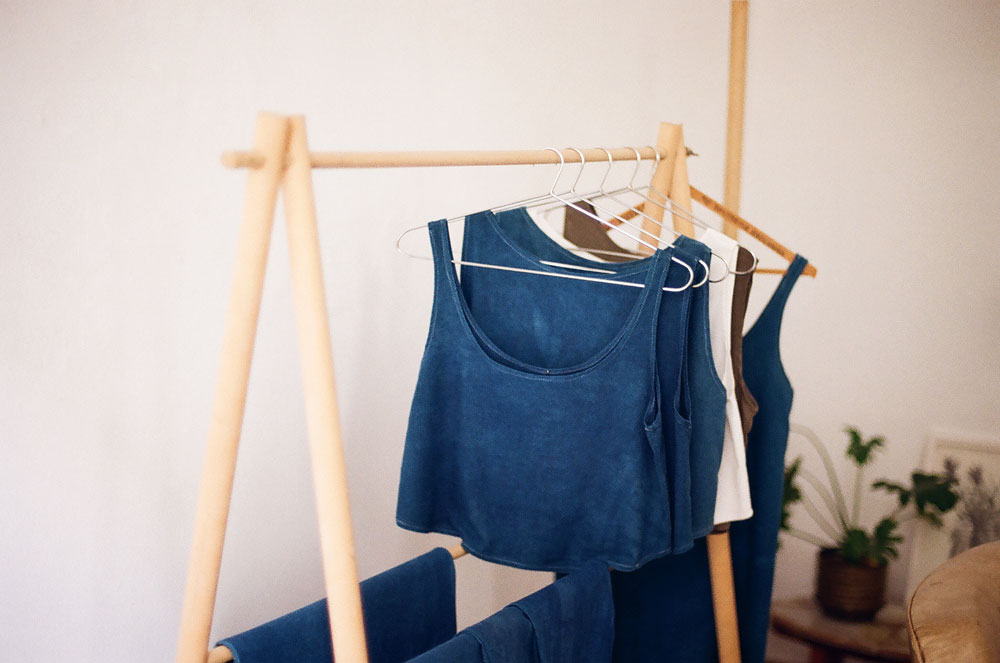 What advice would you give to someone interested in starting a brand with similar core values to Nido's?
I would encourage them to do so, without a doubt. I would advise them to be patient, persevere, and try being guided by their instinct and heart rather than trends. And I would propose a collaboration – two are always better than one!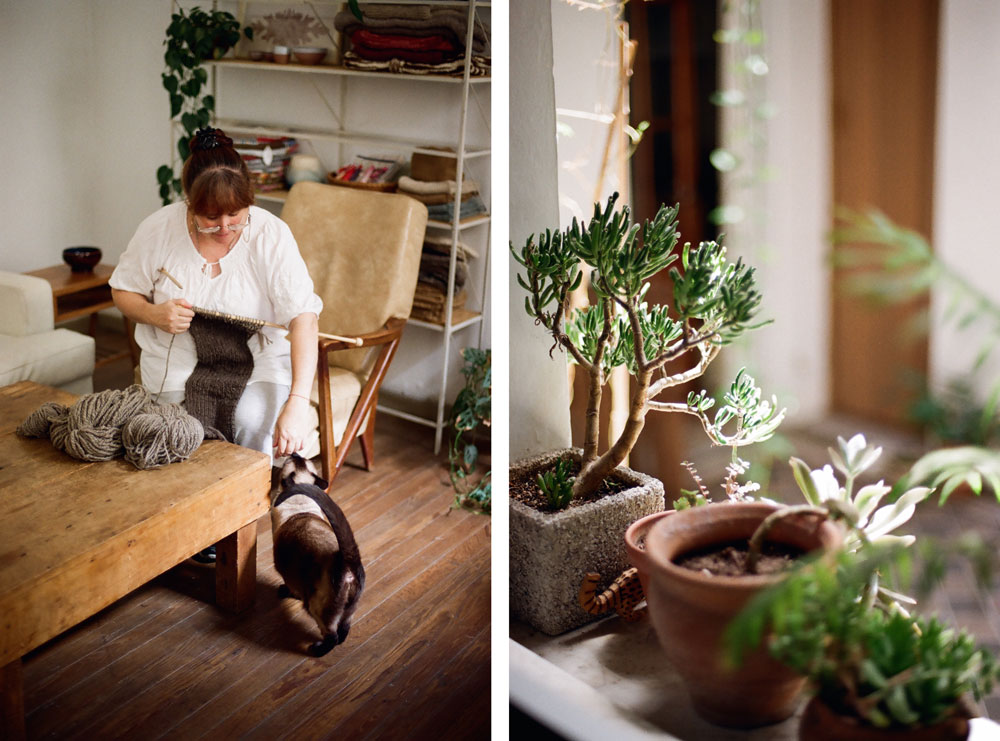 Could you tell us about the current state of Argentinian textile craftsmanship? Are there any other brands similar to Nido preserving and promoting it?
I am proud to see that more and more Argentinian designers incorporate native crafts into their projects. After a long period looking outside rather than inside our own counry, I think we are now appreciating what we have. Some examples are Maydi AZ, Schang-Viton, Chicco Ruiz, Chain – Garcia Bello, Lena Martorello and Bastardo BA, among others.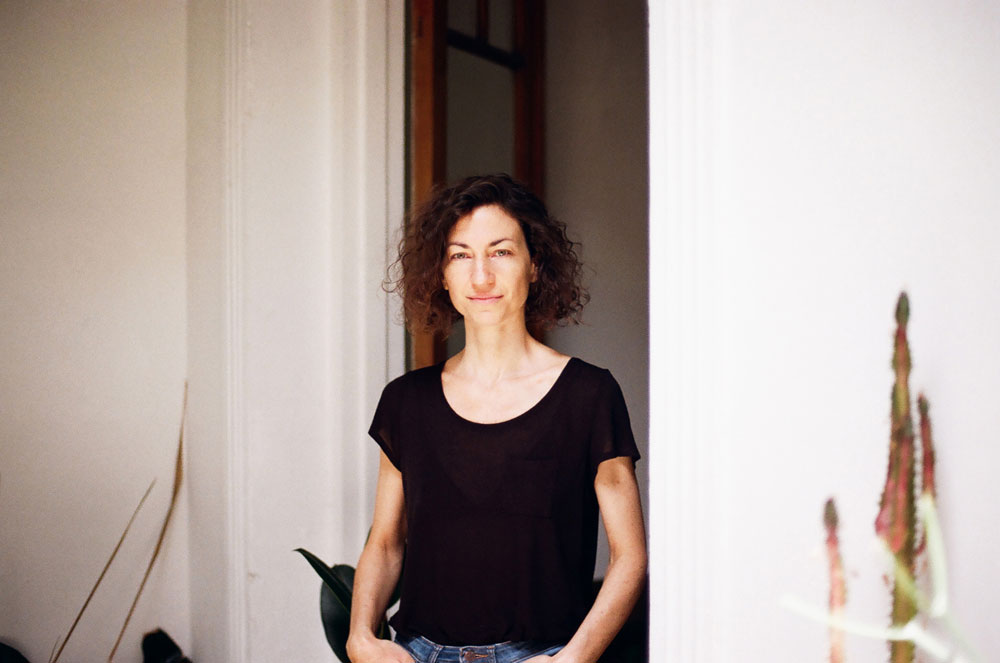 What places in Buenos Aires do you find inspiration from or visit when you need to relax?
What I like the most when I want to relax is to ride my bike around the city. I like to go out aimlessly and get lost for a while. Nature is what relaxes me the most, so I look for trees, a park or sit down to eat an ice cream on the sidewalk.
In my neighbourhood, Villa Crespo, many art galleries have recently opened, some of them are new and others have moved to the area. I like to keep updated about openings – it is always a good plan to spend some time with my neighbours.
Save
Save
Save
You might also be interested in:
---