Stephanie Beard
esby
Stephanie Beard founded esby in 2014 with the idea of creating quality clothing for women with menswear mentality, proudly made in the US and designed to last. We chatted with Stephanie to find out more about the beginnings of her label, her team and her favourite places to spend a perfect day in Austin.
Photos by Cydney Cosette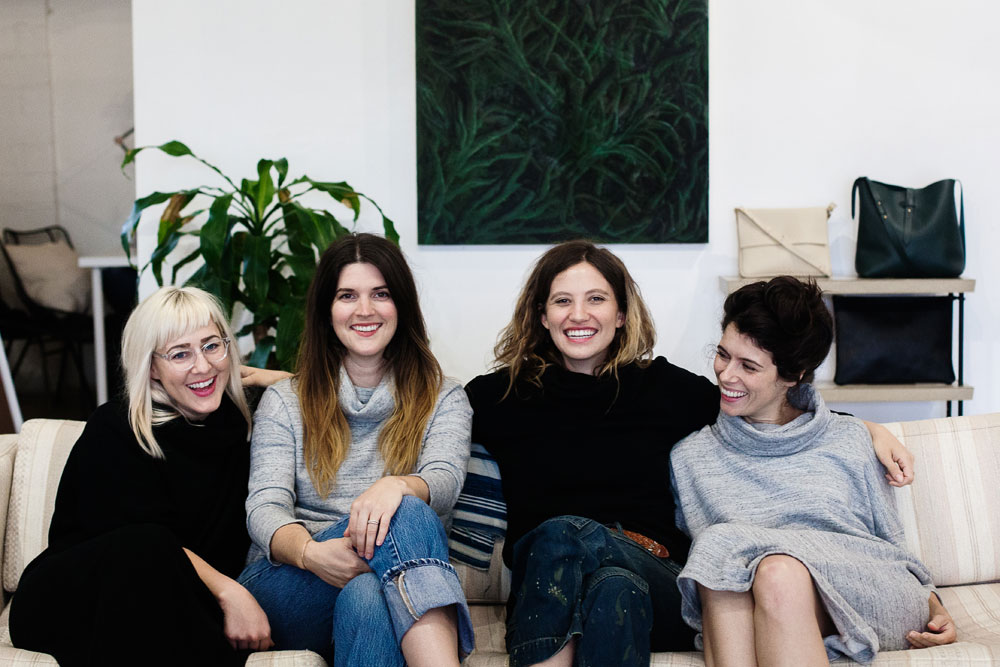 Could you please tell us a little bit about your background and how you got interested in fashion?
I grew up in rural North Carolina so fashion wasn't prominent in my childhood, but art was – I was very interested in illustration from a young age. My late grandmother had great style and sewed her own gowns and wore fancy hair pieces and jewellery – even in a small town. My other grandmother raised 5 daughters while putting herself through school and retiring as a principal but never slowing down. Both of my grandmothers nurtured my artistic interest and taught me in different ways to be independent and follow my dreams.
I was the type of child that took everything apart and put it back together again – my gum ball machine, specifically – so when I got into fashion magazines and saw clothing I couldn't afford, I knew I would have to try and make the things I thought I needed.
My stylish grandmother passed away, and I inherited her sewing machine and costume jewellery while still in elementary school. I taught myself how to sew – first a pillow, then a bag and then I moved onto swimwear. I just had to have this gingham bikini with little appliqué flowers across the chest when I was a pre-teen. My attempt failed but I did attempt to make one, and my love for making things just begun, as well as my love for shopping.
In college, I decided to major in studio art but didn't feel 100% on that decision. Would a career as an artist support my shopping habit? It was the end of my first semester when I discovered my university had a fashion program and I quickly switched majors and never looked back.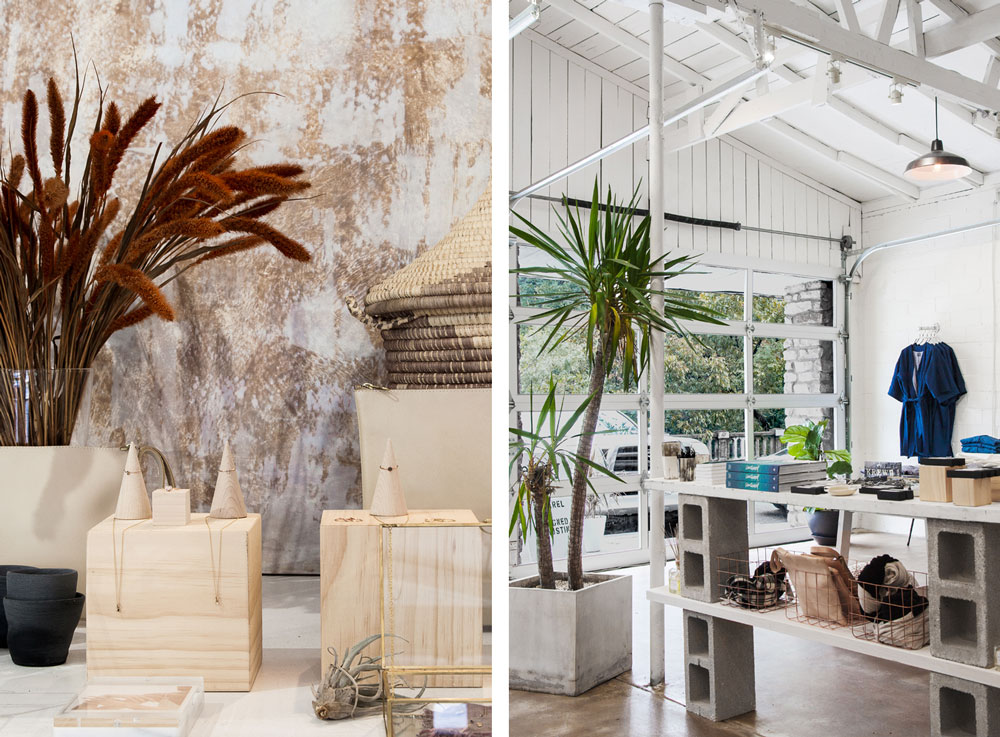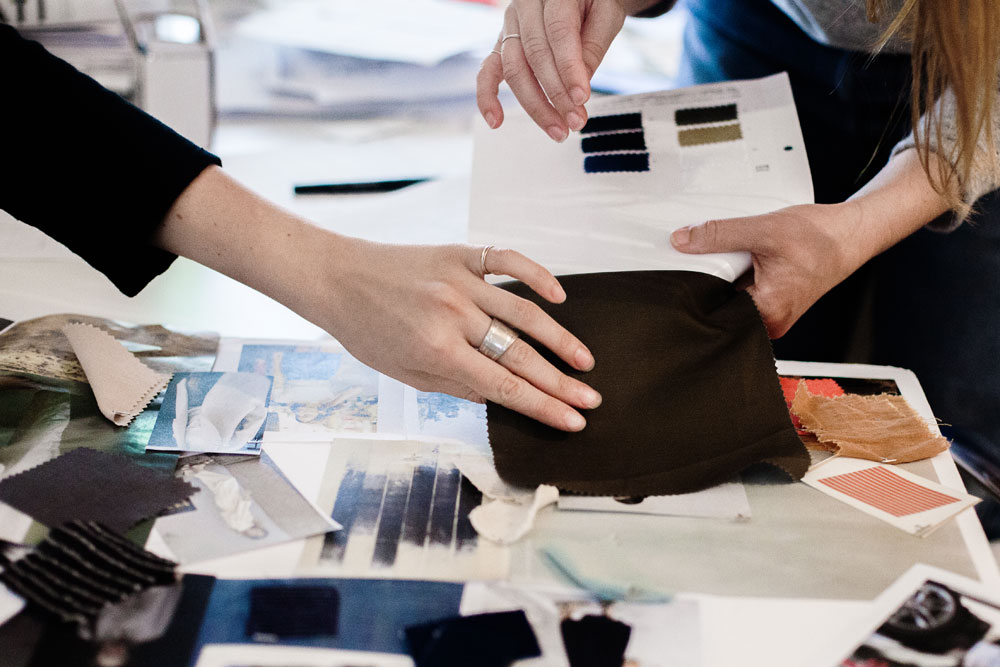 What made you start your own business?
In my final year of school, I applied for many internships in NYC and happened to hear back from Tommy Hilfiger's technical design department. I n fact, they hired me on the spot so I moved to NYC 3 weeks later and finished school in NY. This internship wasn't the assistant designer position I really wanted, but it was a starting place and I learned invaluable information that I still use to this day about patterning, sizing and more.
Eighteen months later, I finally got that assistant designer position I really wanted. After a few years at Tommy Hilfiger, I left and went to Levi's for a short time and then spent the majority of my career at Converse designing menswear.
I spent over 6 years in menswear and one day a light bulb went off. My small NYC closets didn't hold much so I was only wearing what I could see. I stopped buying fast fashion and started uniform dressing, which is what I saw so much in menswear. I desired menswear fabrics and pieces for myself, but nothing fitted. This is when I decided to move to Austin and start my own line for women.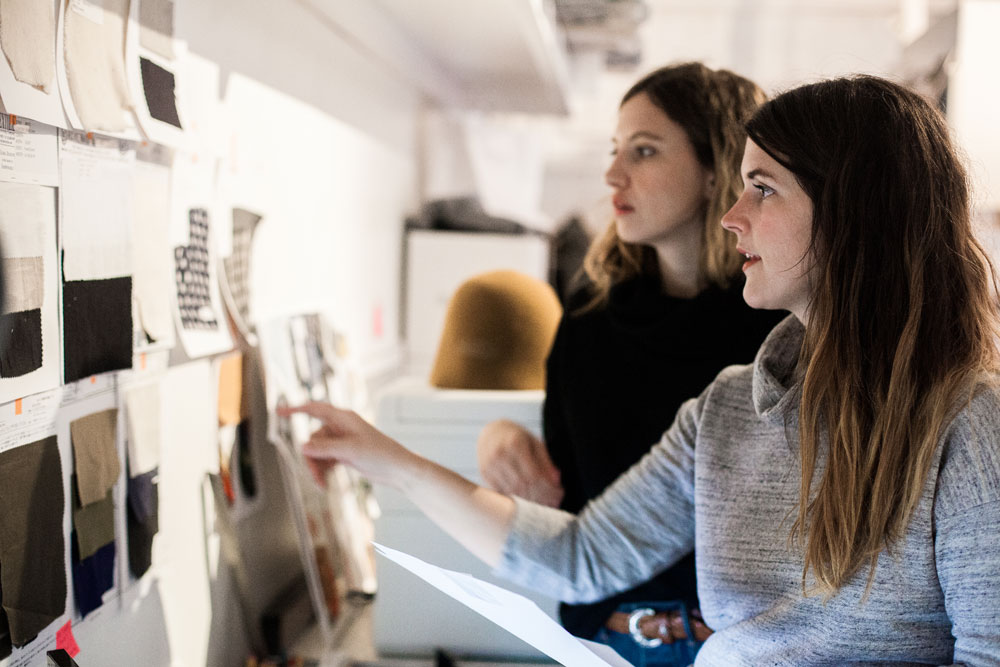 What have been some of the biggest challenges you've faced since you started esby?
Managing: managing money, managing people…and turning off. Juggling non work-related life. I'm not at that point yet in the business where I feel like I can just relax and am not thinking about the business all of the time. I do really enjoy a challenge, though, so it's been nice trying to improve juggling life outside of work and making sure that my staff is happy and working to the best of their ability.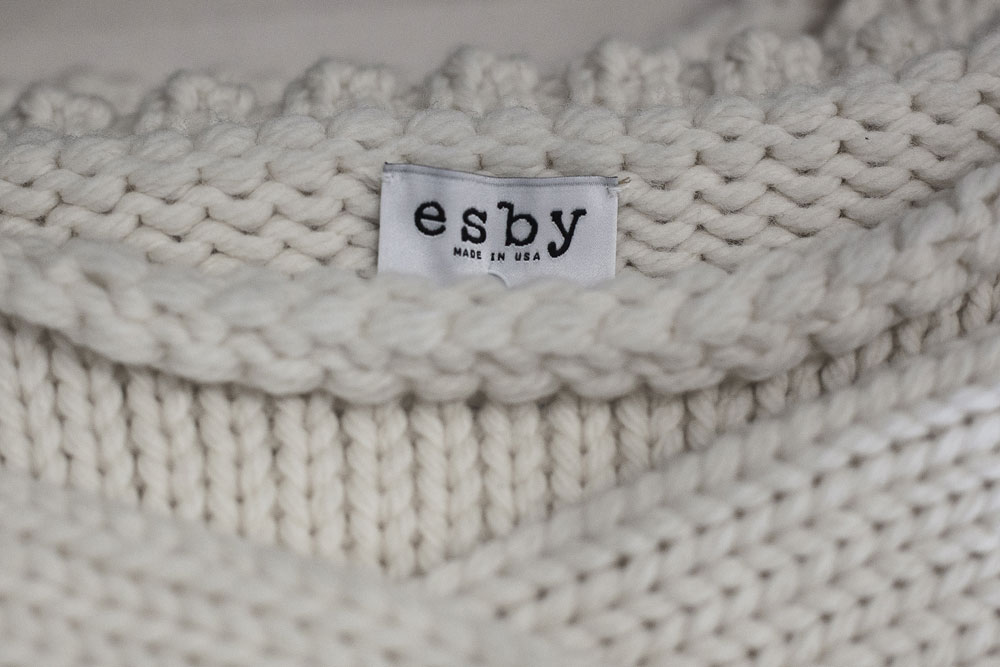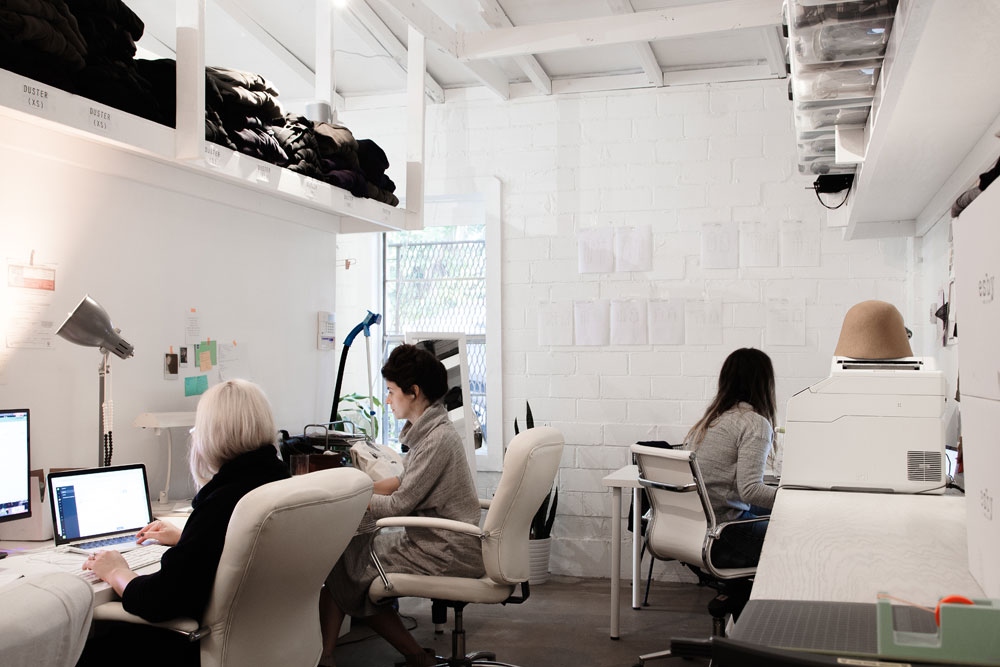 Could you introduce your team and tell us about their roles at esby?
Gladly! We are like a little family. I actually met my first hire, Lauren, on our Kickstarter photoshoot. Turns out she's way more than a pretty face. Two years later, Lauren is now the director of production and assists me with design and more.
Last year we brought on Andrea. Now that we have a store-front (we turned an old auto body shop into our duo-purpose space – our boutique is at the front of the shop and we have our studio space in the back), Andrea manages the front of the house as well as our growing list of wholesale accounts.
Erin is our other full-timer, she manages our content and marketing. We all help out in the boutique, which is nice because we stay so relevant with who our customer is and what they want.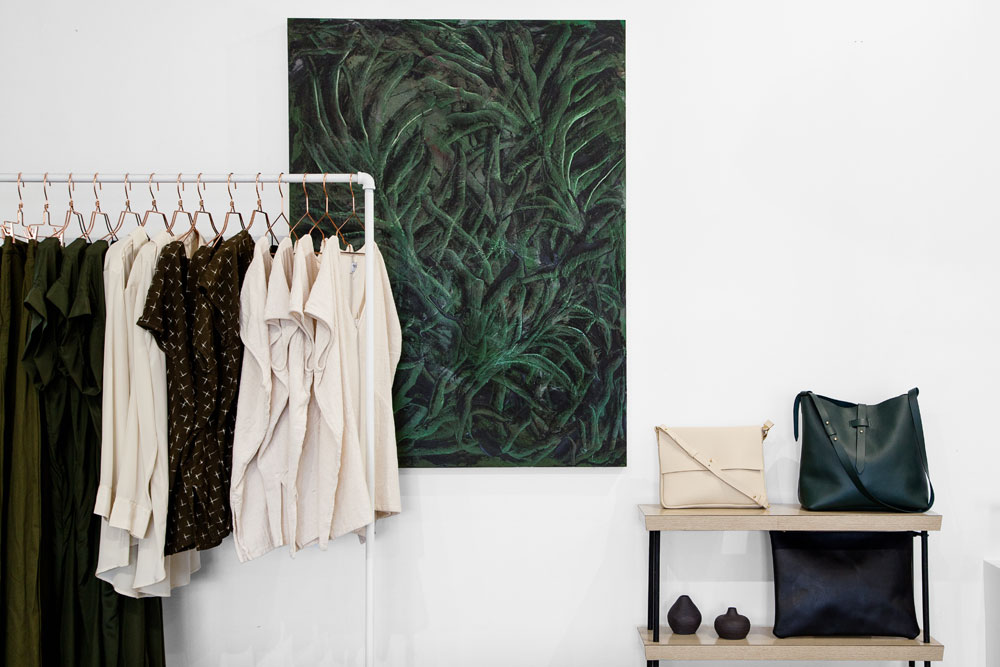 You describe esby as "quality clothing for women with menswear mentality", could you tell us a little bit more about this?
As a menswear designer, I noticed that I wanted to dress with more of a "menswear mentality". Men are so lucky because the industry caters to their buying behaviours – which is usually timeless pieces that are built to last: items that are interesting but won't go out of style overnight. With this menswear mentality, I designed esby to be well-made and the collections go really well with the other collections.
What are some of the influences and inspirations behind your designs?
I'm always inspired by trend, but then I try to think of how to elongate its life cycle. Therefore, if I love a super oversized silhouette, I still make it oversized, but understandably so.
I'm inspired by the ease and comfort of menswear, as I said above, so if I'm really into a shape and want to try it for esby, I have to make sure it's comfortable. I'm influenced by vintage. Lauren is a huge vintage shopper and is the best thrifter – she will come into work wearing a heavy linen jacket from the 80's, likely menswear, but fitting her perfectly, so then I feel like we have to take a stab at the modern version of that.
I dream of esby pieces having a long life. I used to think that fast fashion was going to kill the future of vintage shopping. How will the children of our future wear apparel from 2010 when everything fell apart?! Hopefully the young and fashionable folks of 2040 are thrifting our jumpsuits.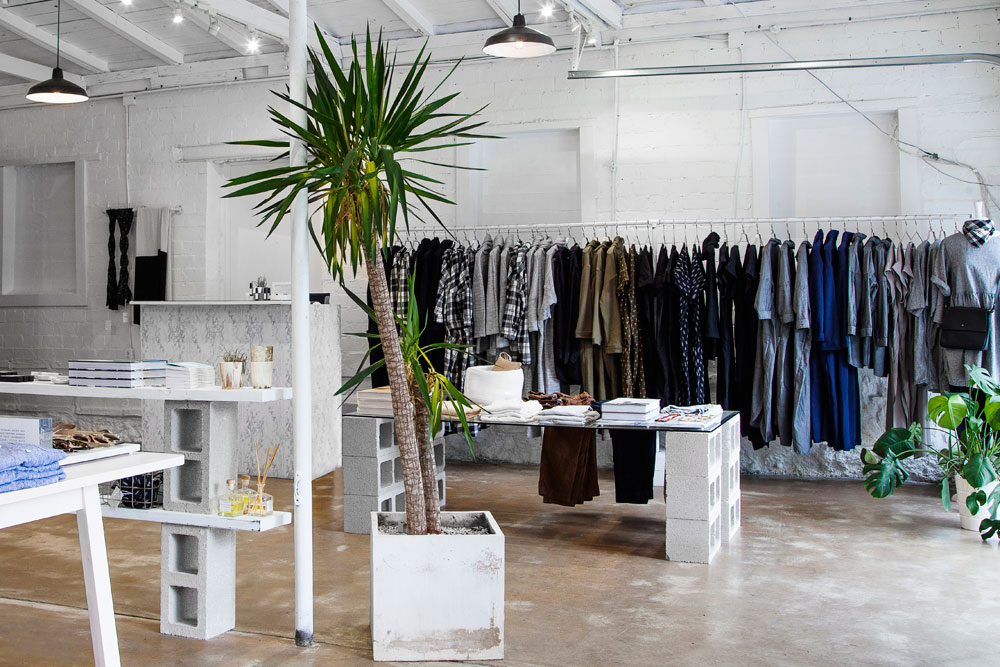 Your products are designed and manufactured in the USA, could you tell us about this process and the main reasons for it?
The entire time I was a corporate designer I never visited a factory. Sure, my bosses went, but I never did. When I thought about starting my own thing, I knew I needed to be there. Naively, I thought I would build a relationship with a NYC garment district factory and they would be happy to work with me from Austin, Texas. I had been working with factories all over the world for so long, surely this wouldn't be an issue. Um, no. It was a rocky start as that NYC factory delayed and delayed my samples and eventually sent me stuff I couldn't use. Luckily I met someone in Austin who was also interested in starting her collection and she introduced me to a facility in New Orleans that would sample and make my garments. I already had a dye and wash house relationship in NY that was sticking by my side. The first collection I spent time shipping back and forth and driving back and forth from New Orleans. We were both young so I got a lot of attention and helped them create their protocols. Unfortunately, they ended up closing down, so it was a good thing that we had just started producing some new products in our Dallas location. 3 years in and we now produce in New York, Texas and California.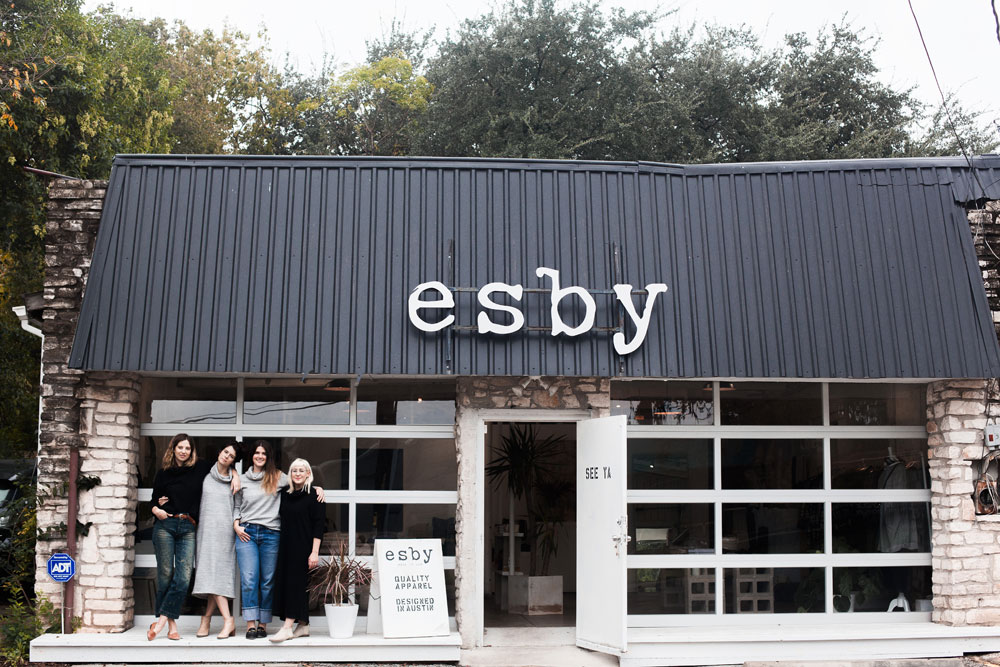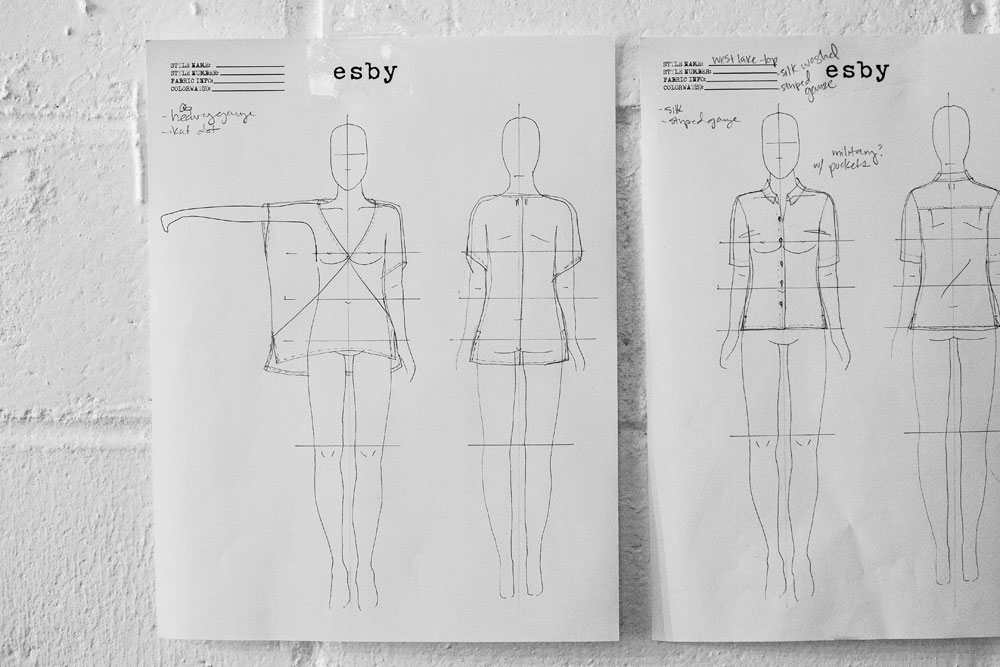 Could you share with us some of your plans for the upcoming months?
We have so much in store for the coming months. A few things are secret, but I still have some info to share. We are launching our first menswear collection. Super small to start and not available in any other stores for now. We are just going to have some pieces in our flagship and on our website so we make sure we are putting out there what the esby man wants.
What other designers, artists, makers… based in Austin should we know about?
Miranda Bennett, Alyson Fox, Work by nonny and last but not least Fortune Goods.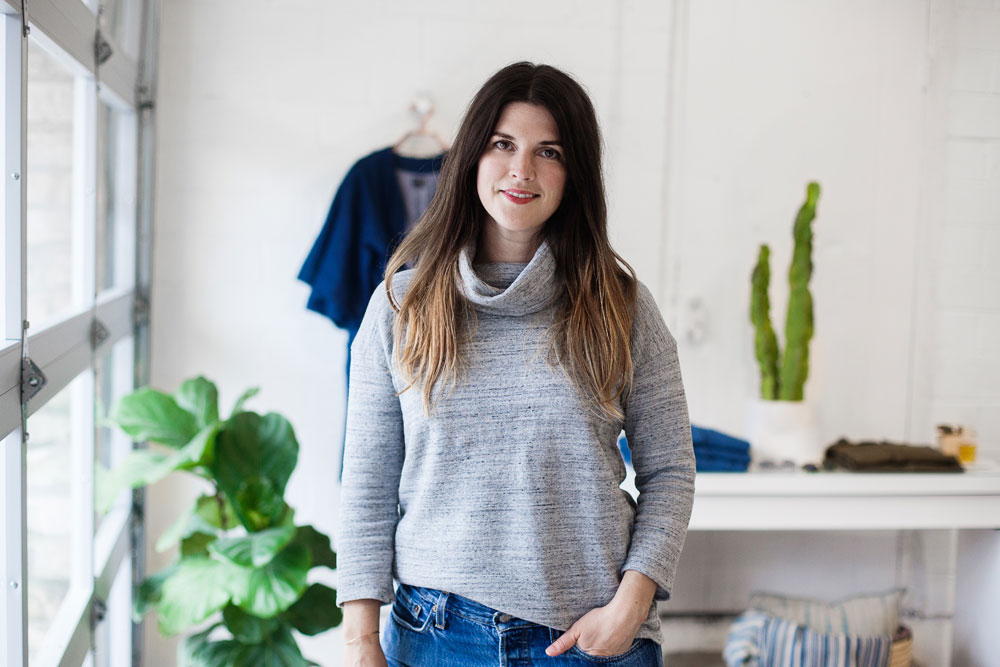 Could you recommend some of your favourite places for a perfect day in Austin?
When in Austin, it's necessary to eat as many tacos as possible. Start with breakfast tacos and local coffee – 7th Flag is a great local coffee spot and they carry TacoDeli tacos, so good. Fresa's just opened on S 1st, so for a made-to-order taco at a slower pace, that's a great choice. Then you should stroll down S 1st (come say hi!) and pop over to S Congress for great shopping. By lunch, if you're already taco'ed out, Elizabeth Street Cafe is a "Vietnamese boulangerie" and really cute or stay on S Congress and check out Cafe No Sé in the South Congress Hotel – it's such a beautiful space. For a nature punch, check out Barton Springs Pool or walk the boardwalk that circles the river. I love a pre-dinner drink at new, buzzy, Eberly (on S Lamar) and then walking over to Uchi for my other favourite food… sushi.
Save
Save
Save
Save
Save
Save
You might also be interested in:
---