Cian Corcoran & Ahmad Fakhry
Designgoat
After graduating from Industrial Design in NCAD, Cian Corcoran and Ahmad Fakhry decided to set up their own design studio in Dublin in 2011. Their backgrounds and interests have led Designgoat to be involved in a great variety of projects, ranging from furniture to experience design.
Cian and Ahmad talk to us about their beginnings, design process, inspiration and favourite spots in their city.
Photos by Ellius Grace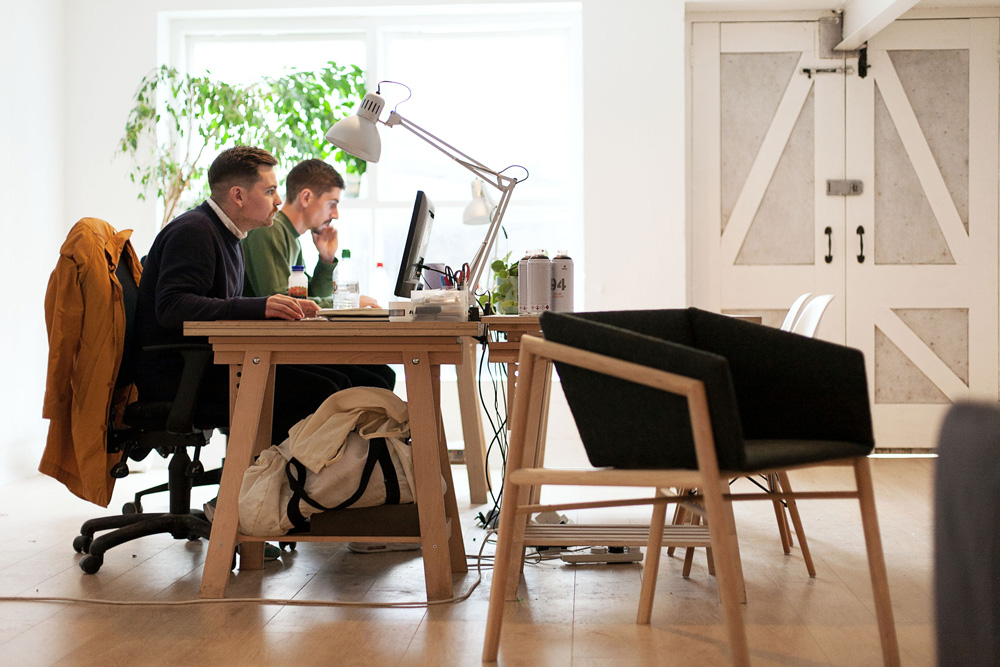 Please tell us a little about yourselves and your backgrounds. What did you do before Designgoat?
Ahmad: I was born in Abu Dhabi but have spent most of my life living in Dublin – it's very much my home. I studied Industrial Design originally in Letterkenny before finishing my degree in the National College of Art & Design in Dublin. During my time in NCAD I went to work for Hans Thyge Raunkjaer in Aarhus Denmark which was a great experience and huge influence on my work to this day.
CIan: I've been in Dublin all my life and grew up in the lovely surrounds of the Dublin Mountains. I found myself in Industrial Design in NCAD after some brief studies in horticulture and sound engineering. I still love both of these things but Industrial Design really caught my attention.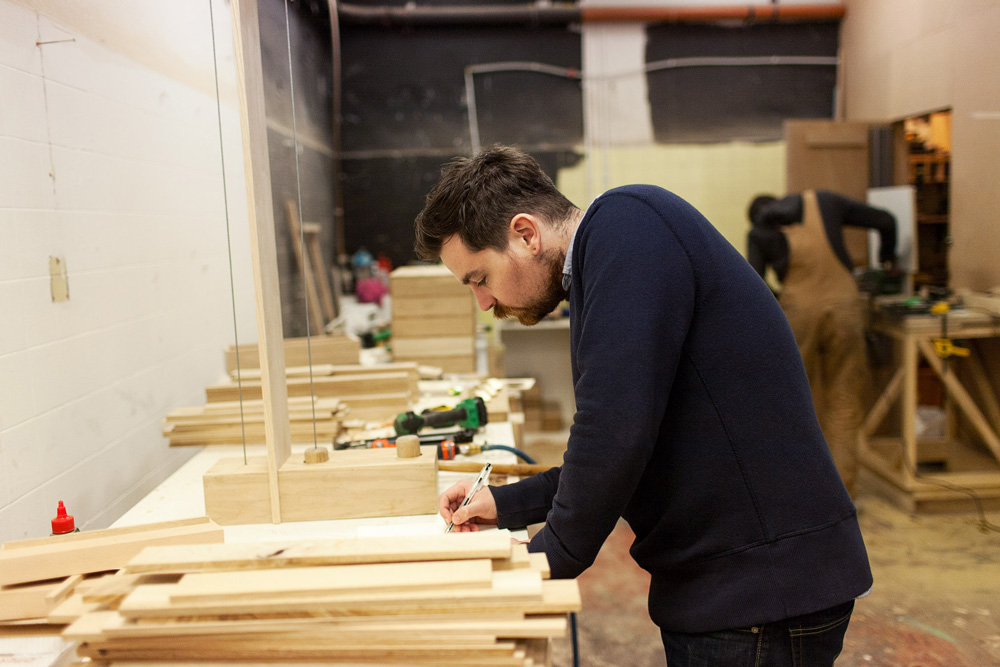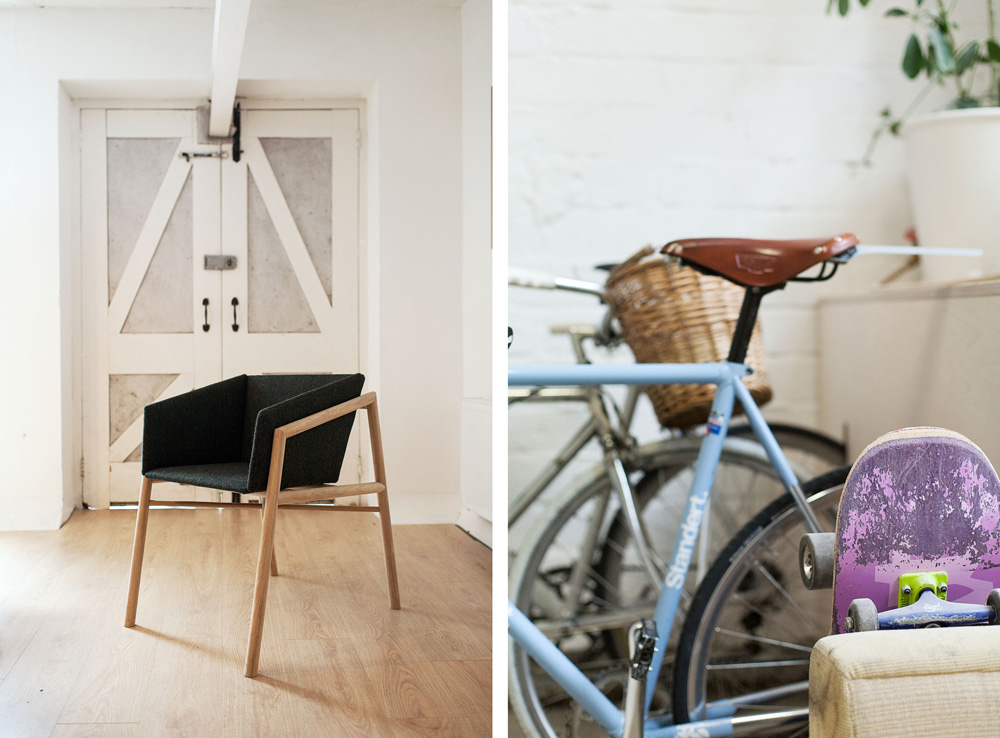 How did you meet and what made you start Designgoat?
Ahmad: We met through a mutual friend a couple days before I started in NCAD and we worked on a few projects together in college. We decided that when we finished we both wanted to stay in Dublin as the creative scene was starting to grow and we wanted to be some of the few that didn't emigrate. Of course with very little work in other studios we thought we would give our own a go.
Cian: It was the few projects in NCAD that showed us how well we can work together and the idea of us setting up a studio grew as our time in college was coming to an end. I've always believed that the things I need are all around me and felt that emigrating for work wouldn't sit well with me. It's very easy to leave the country for greener pastures but people need to fertilise the pastures here.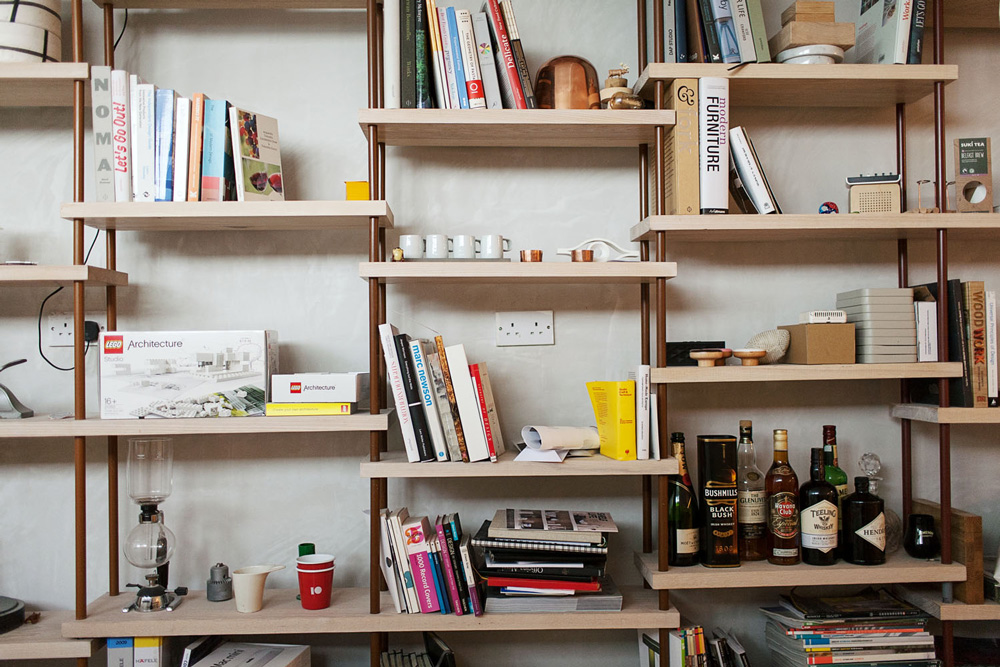 What were the main challenges you faced when you started your own business?
Ahmad: We started at the worst time in the recession so money was always difficult. Convincing people to pay for what some thought was a luxury was a bit tricky and then getting them to actually hand over the money was even harder. We were lucky in getting a great studio space in South Studios.
Cian: We started slow and worked out of a house before moving into a shared office space. We both aren't particularly business savvy so that side of the company was slow to develop. We just put everything into the creative side and built up a name for ourselves through our work. It has worked out really well for us in terms of the amount and type of work that has come our way. The hardest parts have been pricing and eventually getting paid.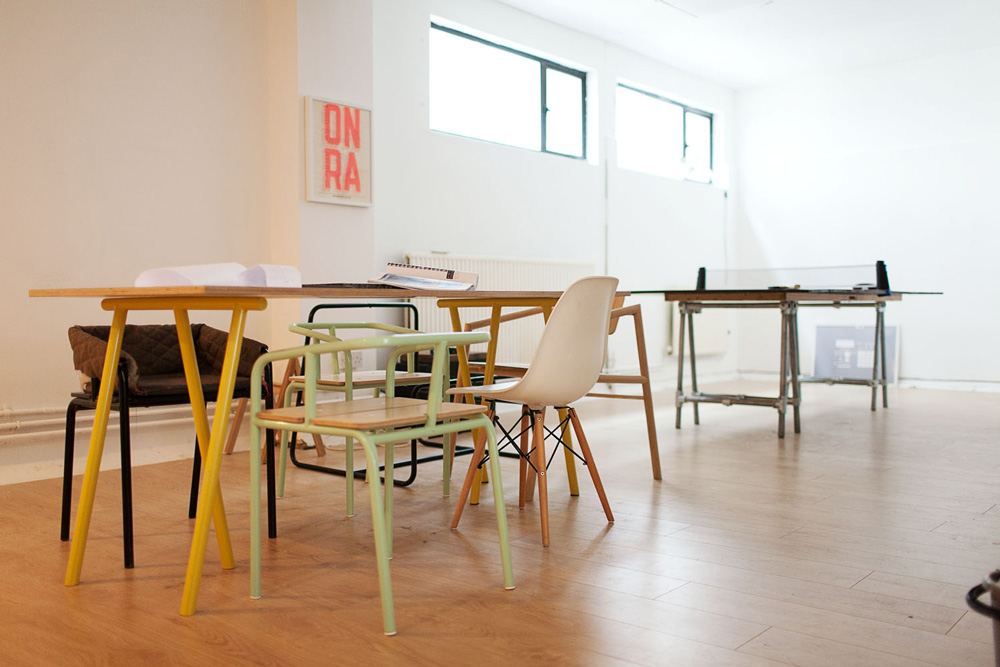 You work in different fields ranging from product to experience design, could you tell us a little about each of them?
Ahmad: I guess it's simple enough really, we have the same approach to each project so whether it's a small product or an exhibition the theory is the same. When we started we didn't have the luxury of turning down projects and people often came to us when they weren't sure where to go, so we would take on all sorts of projects and found each one could be done the same way. Whether it was a restaurant, a coffee machine or a dinner.
Cian: We see almost all of our projects as experiential design. It's the one term we have found that encompasses all of the work that we do. Ultimately the question in every project is: how will a person interact with this space/product/packaging/food, etc.?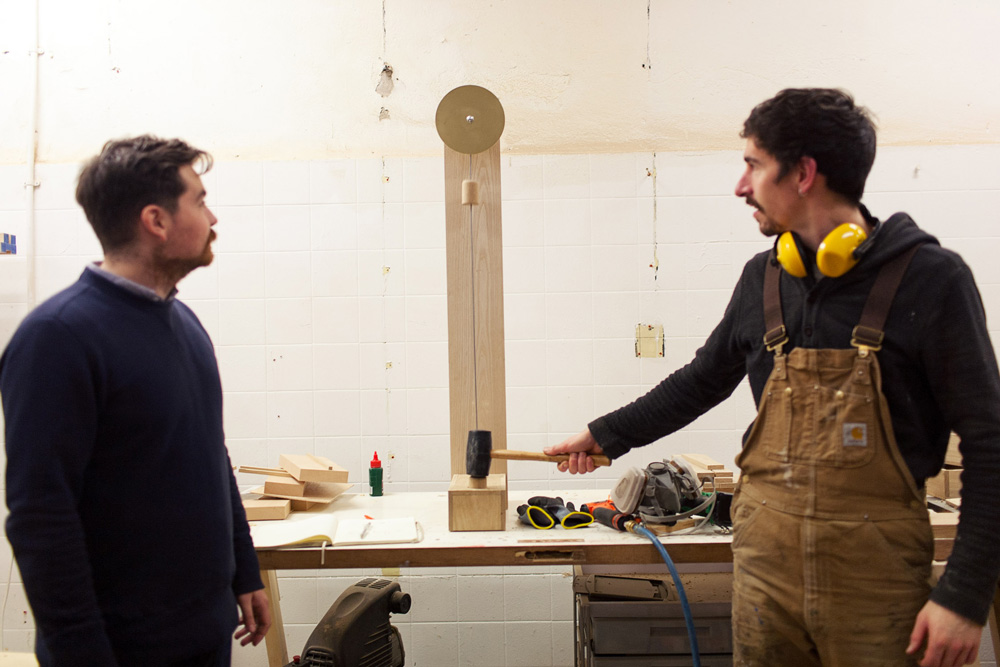 Could you tell us more about the approach you take to work on these projects?
Ahmad: We tend to take the same approach for everything, it always starts on paper & pen with conversations over coffee, then we move to screen, then to prototypes or materials tests and repeat that really. An interiors project is a little different to a furniture project but they all start out the same way.
Cian: There are a few factors that will determine how a job runs and they are rearranged in order of importance depending on the individual project. Some are budget driven, others are open to creative interpretation and so on. We often develop a materials and colour palette early on depending on the client and budget.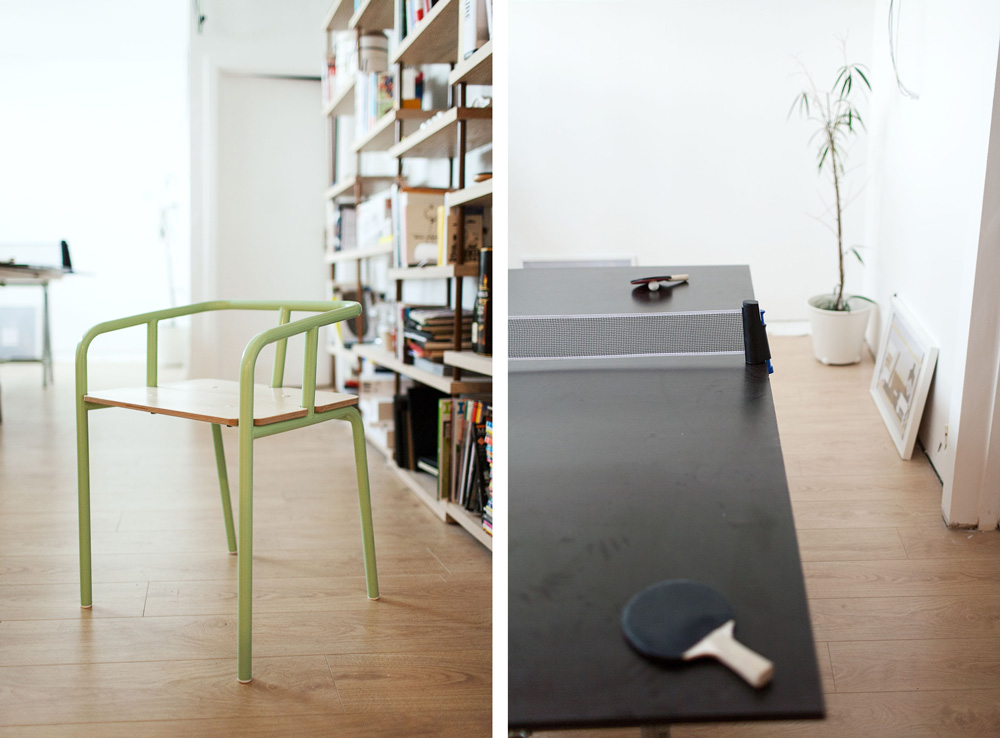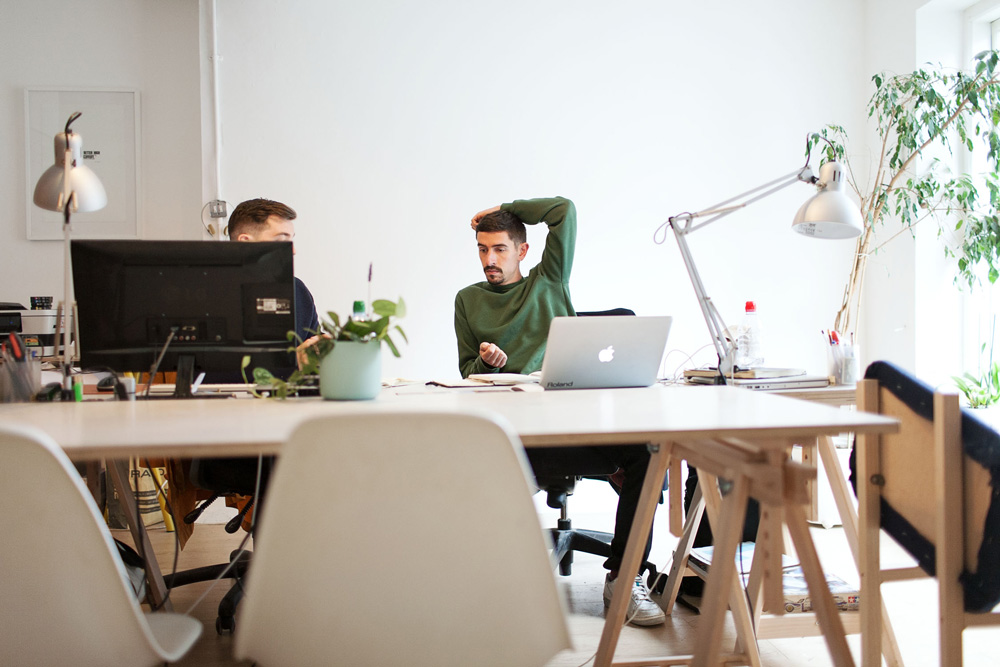 Is there any field you'd like to explore this year?
Ahmad: I guess there are always fields I would like to explore and also learn new things. I would love to do some furniture that's mainly upholstered like an armchair and a couple years ago we did a glass bench. Glass is a pretty scary material but I would love to make some products in glass. Hopefully this year we can launch our own product brand. But we say that every year.
Cian: We have been working on getting our own products to a stage where we can sell to the public. It's something that we set out to do from the start and want to get it right before we launch. It can be difficult to find time to dedicate to this alongside ongoing client work but we feel that 2016 will be a good year for it.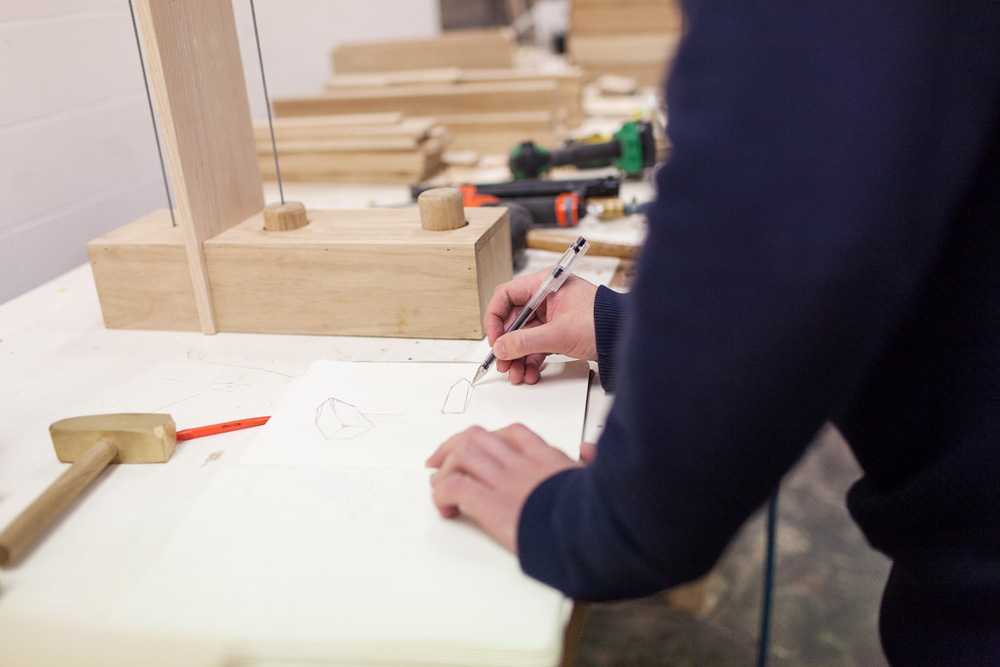 What are some of your projects you feel especially proud of or are special in some kind of way?
Ahmad: I don't think there has been one project we have finished and thought it couldn't be better – we are pretty hard on ourselves and when you are doing client work constraints on time and budget always come into, which means its never satisfies us 100%. But some of our own projects have been great, like interactive events we have run for fun that usually involve some food or drink. Or exhibitions we have curated or been part of in some way.
Cian: I really enjoy some of our projects that are temporary and done for the sake of good fun. They nearly always involve the public and require our personal interaction. It's very different to placing furniture in a café and walking away. We can see people experiencing our work and we get immediate feedback. For example we set up a human-operated vending machine in the courtyard of the Irish Museum of Modern Art for a night from which we sold hard cocktails. Punters put their money in a slot and got their jelly cocktail through a hatch. It was loads of fun.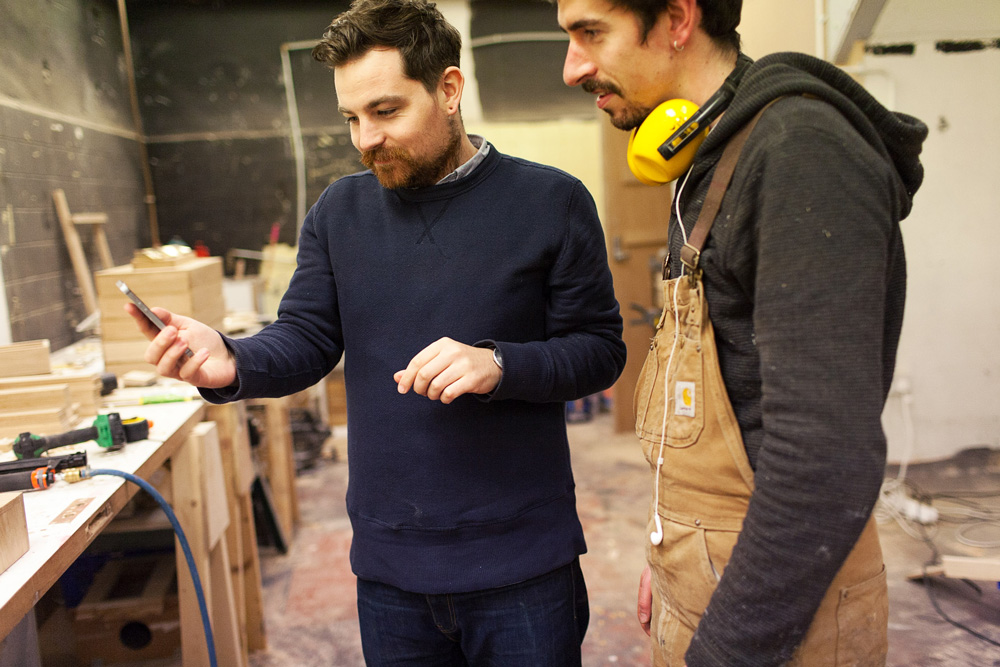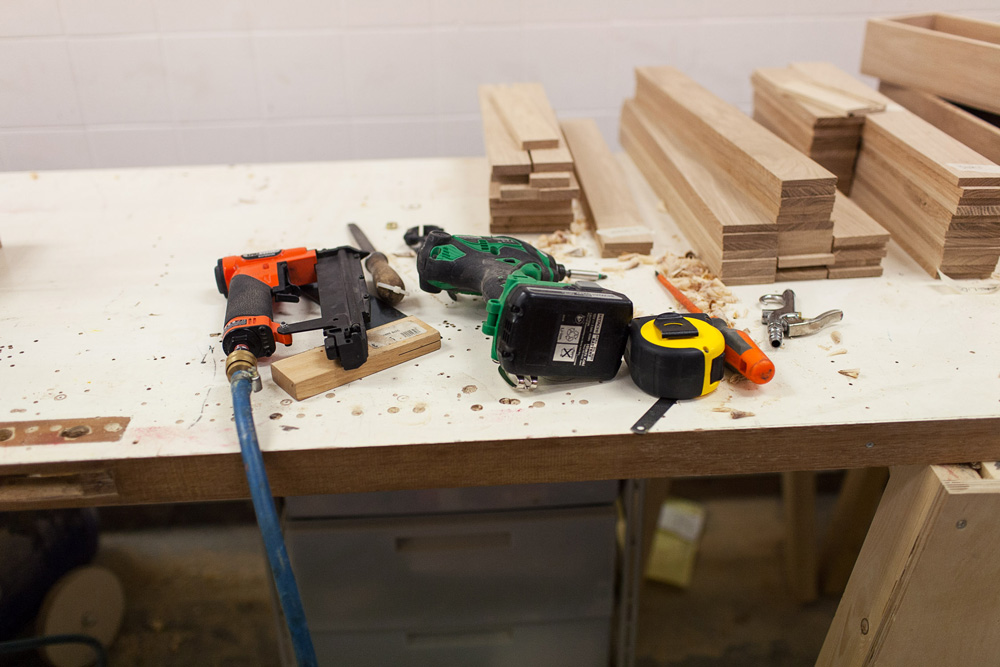 Where do you draw inspiration from?
Ahmad: I take a lot from Dublin, its people and architecture but I think that's a hard question. I'm always on design blogs or reading design books and magazines, and a lot of my friends are creative so luckily inspiration is always around.
Cian: I rarely draw on direct design inspiration but feel creatively nourished by nature and music. I also enjoy the engineering side of what we do in terms of the physics and sometimes mechanical nature of jobs.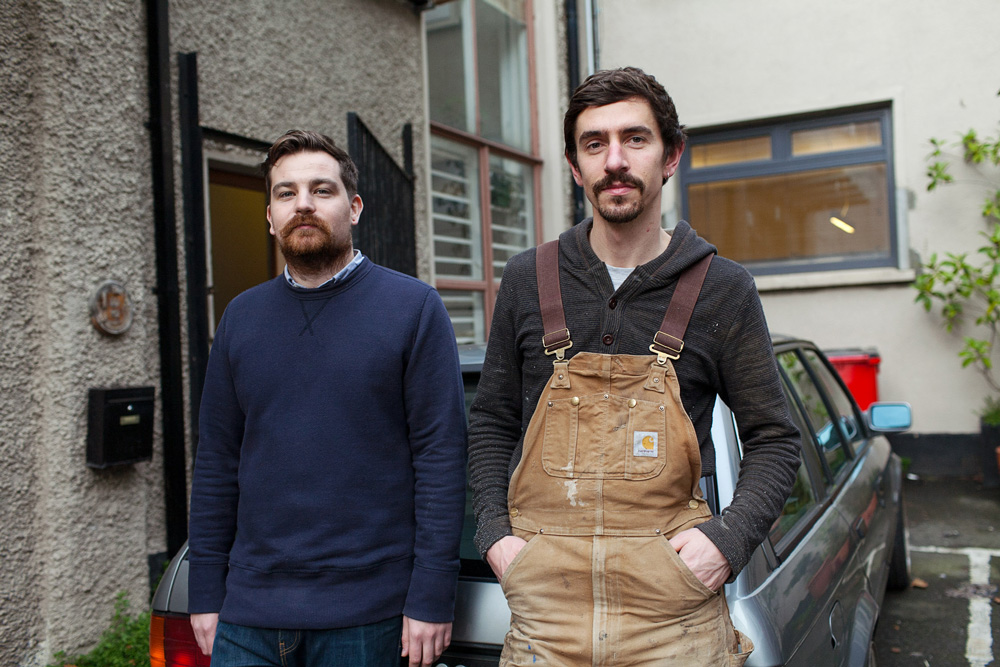 What other creatives in Dublin should we know about?
Ahmad: Notion, Jordan Ralph, Al Higgins, Post, Me&Him&You, Fatti Burke, Laura Kinsella, We Are Islanders, Workgroup…
What are your favourite spots in the city?
Ahmad: Grogans – it's an old bar in the city centre on the corner of a street called South William Street. Sitting outside there you're bound to see lots of familiar faces and it has one of the best pints of Guinness too.
Cian: I think my favourite spot is a bit of a cheat because it covers a lot of ground. The Grand Canal passes through some great places in Dublin and has a lot of character. A walk along it takes in a great blend of urban living and plant and animal life that you won't get anywhere else in the city.
Save
You might also be interested in: