Alastair Mitchell
Conpot
Under the name of Conpot, Alastair Mitchell makes hand-cast concrete planters from his home studio in Peckham, London. Inspired by his background in industrial design and architecture, Alastair started designing his own planters when he couldn't find ones he liked for the plants in his flat.
We chat with Alastair about the materials he uses, the manufacturing process and Conpot's future plans.
Photos by Sophie Davidson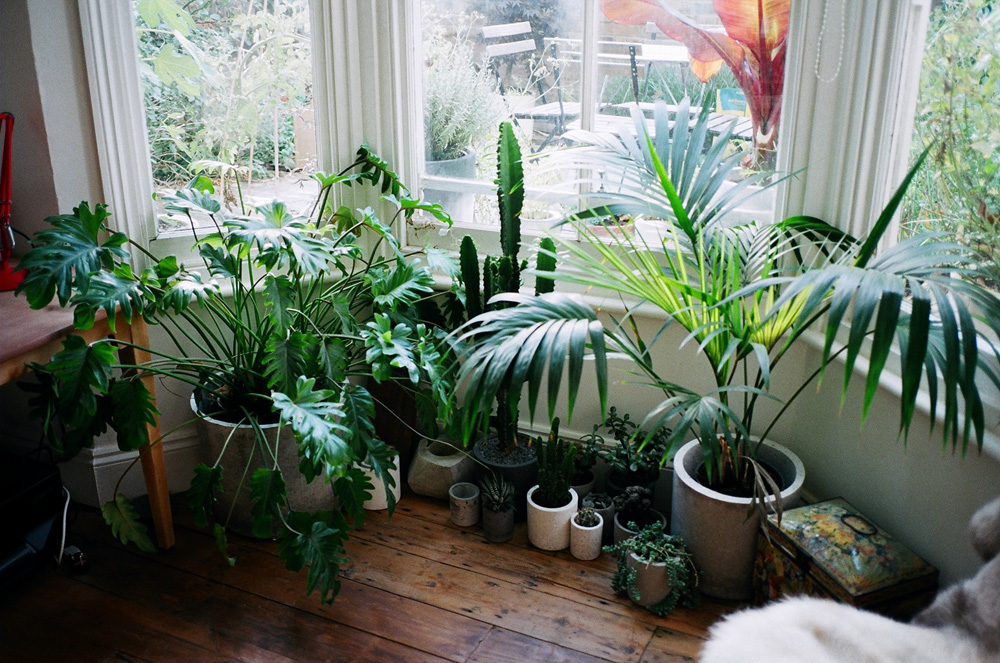 Please tell us about yourself. What made you start Conpot?
I'm originally from the Isle of Wight, having moved to Peckham about 6 years ago. I have a background in Industrial Design and established Conpot about a year and a half ago whilst finishing my architectural studies.
I started making planters for my own home because I had all these beautiful plants in my flat and garden, but they were let down by the cheap Ikea pots they were in. A couple of years ago I decided to gift all my family planters and started being more inventive with my designs, first designing the form using the same software I use in my architectural designs, then creating cardboard prototypes and moulds.
The design I ended up with was this faceted boulder with a small space for a plant to grow in the top. They were totally impractical (weighing nearly 15Kg) and not great for growing plants in, but I had a lot of fun making them, so started experimenting more. At the time I was studying architecture at The Cass in Aldgate. The great thing about the school was that you could use all the facilities of the other art departments. So I started going to the ceramics workshop and learnt mould-making. I've read recently that the university is selling off most of the art schools facilities, which is a huge shame as I don't think I would have been able to start my company without the access.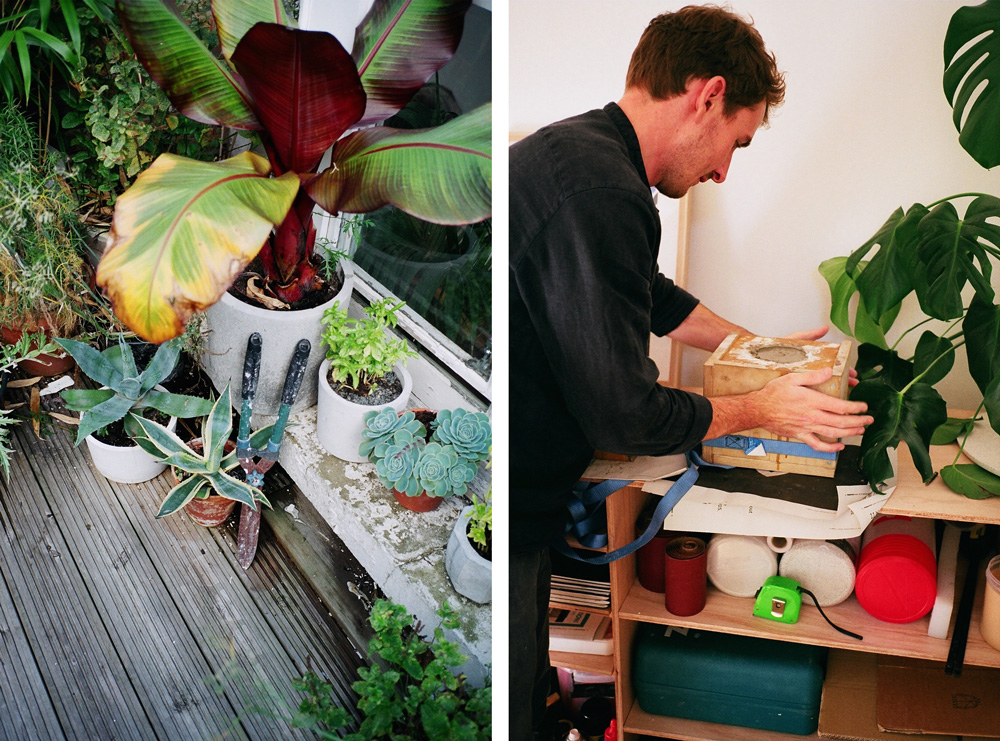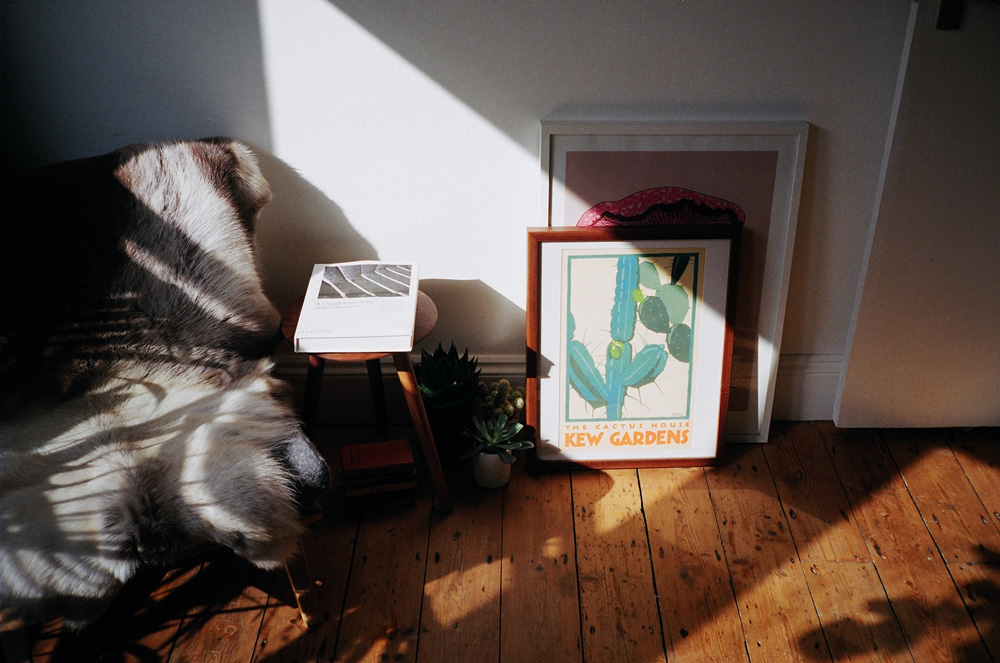 Why did you decide to focus on concrete planters?
I like to work with concrete because it's such an adaptable material. Concrete lets me create forms that are only limited by my ability to construct the moulds, so there are endless opportunities to develop the designs. Then the material itself can be produced in innumerable ways; I've become obsessed with looking at different stone and how I might create new colours in my design using the natural pigment of the aggregate.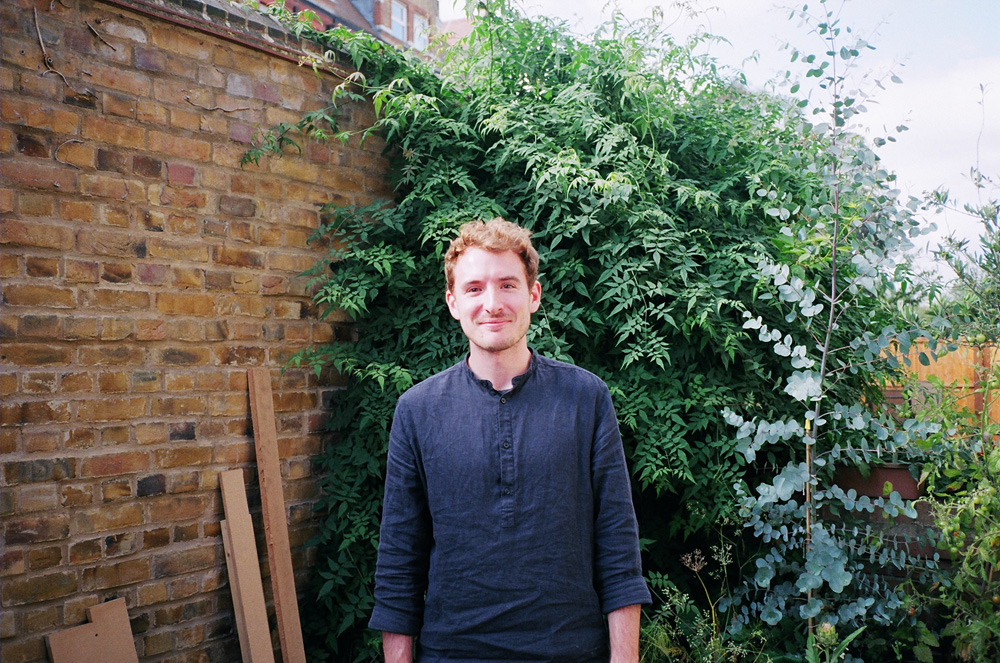 How does your background in architecture influence the design of your planters?
I think it works both ways. The same ideas that I apply to my planters are often used in architecture at a much grander scale. I realised a couple of weeks ago that the new staircase at Tate Britain, designed by Caruso St john, uses the same ideas in its pre-cast concrete as I do to create contrasting colour and pattern. On the other hand the way that a concrete building is constructed isn't that different to how I cast a pot, essentially by pouring concrete into a giant mould. Seeing these methods every day I get to pass on what I've learnt to my planters. I've visited pre-cast concrete factories giving me the chance to meet and learn from people who have been perfecting their methods for decades.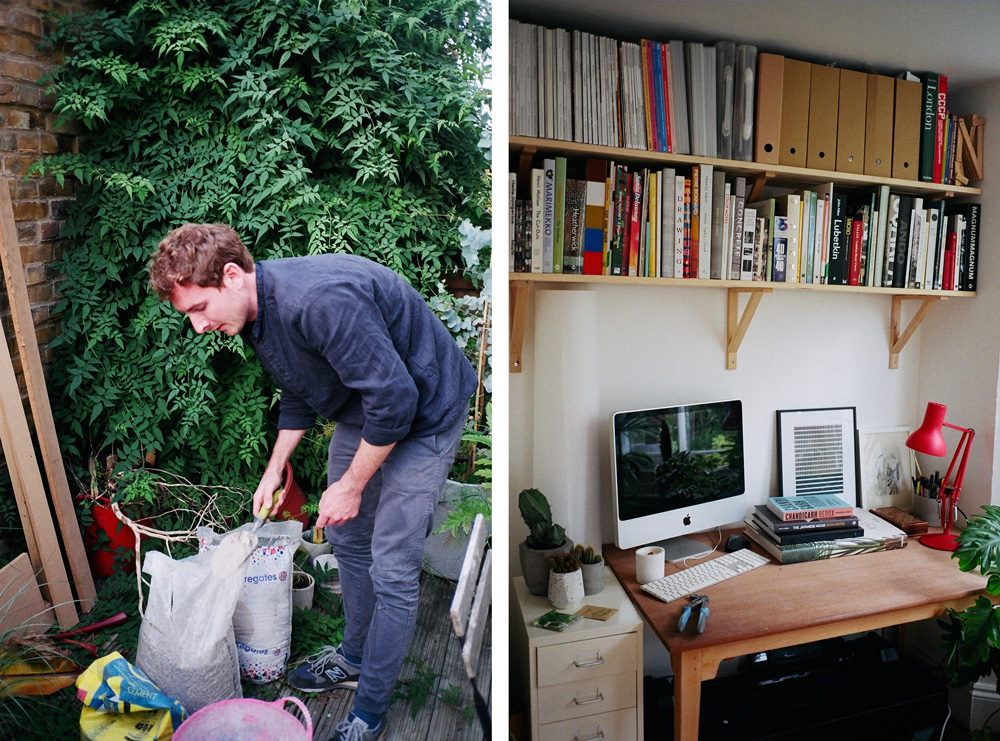 Tell us about the different materials you use.
The materials that I use are really important as it's where concrete can become more than the 'brutal' grey that it has come to be associated with. To make the classic grey Conpots I use limestone from Derbyshire. The specific stone I use has a beautiful pastel grey with dark veins of blue/black running through it. Other limestones can tend to have a pinkish hue, which detracts from the cooler grey I try to achieve. These details are probably obsessive, but I feel that if I notice them, other people will too. I like to know the provenance of the materials that I use and the story of how it is extracted, I'd really like to visit the quarries and document the journey of each material I use someday.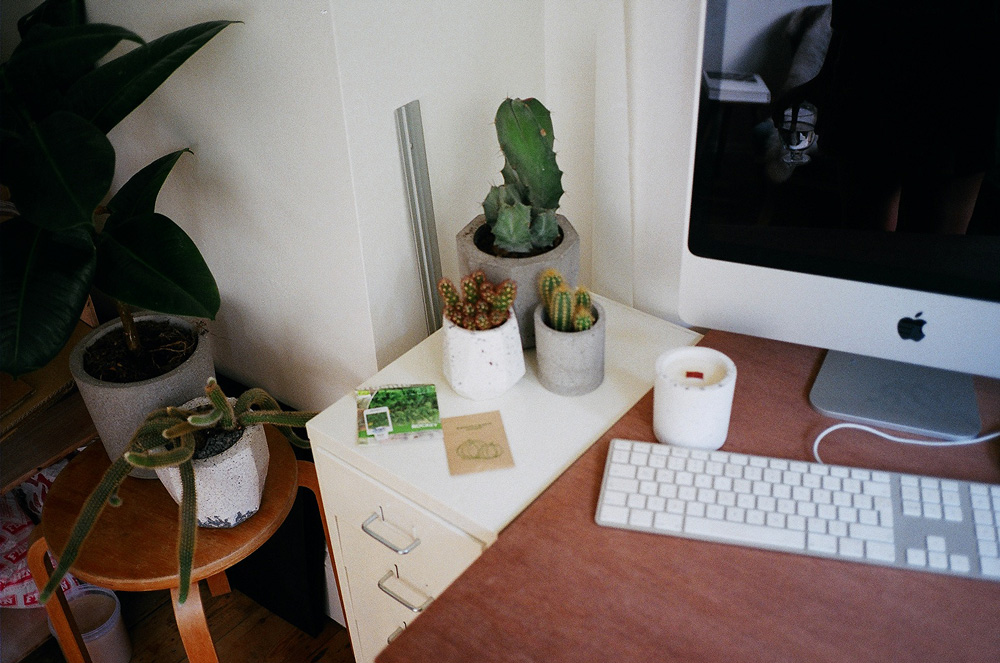 Is there any material you'd like to experiment with in the future?
I've recently been making larger planters which are reaching a weight that an average person cannot lift. So I've been experimenting with a lightweight aggregate which is produced completely from recycled waste and has a translucent glow after polishing.
I've just come back from a trip to India where we drove to South Rajasthan, along highway 8 through the marble quarries, it was incredible. For what must have been a hundred kilometres, there was stacks of marble in beautiful hues of white and green, it's the biggest marble producing area in the world. I've since been talking to craftsmen in the region about producing my designs out of the local marble; I'm really hoping it'll work out.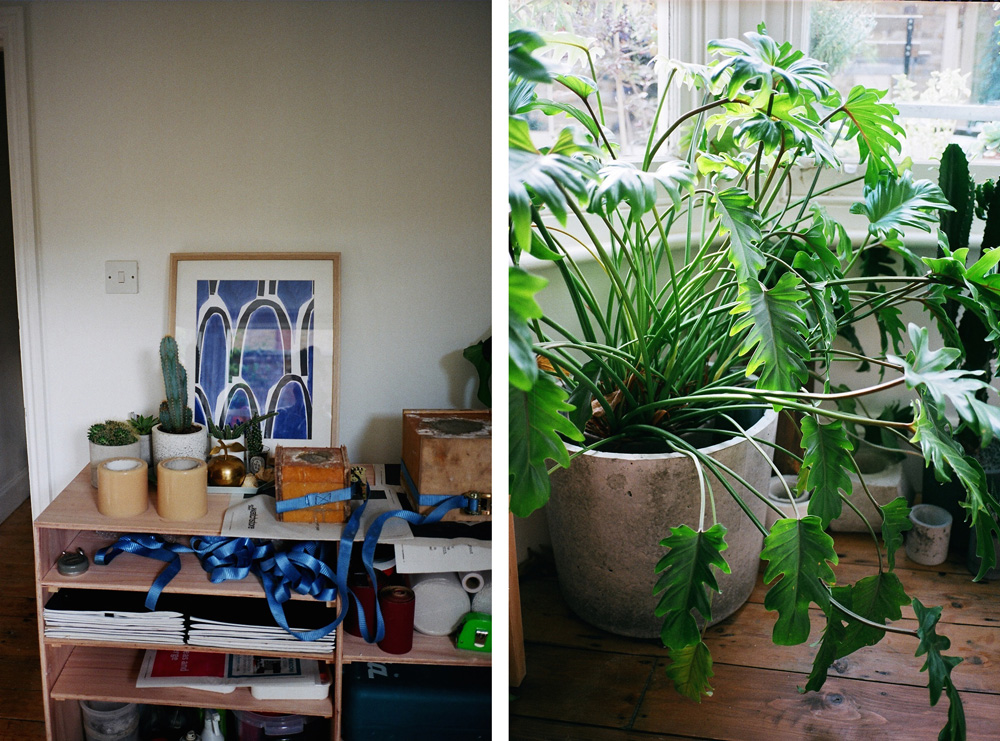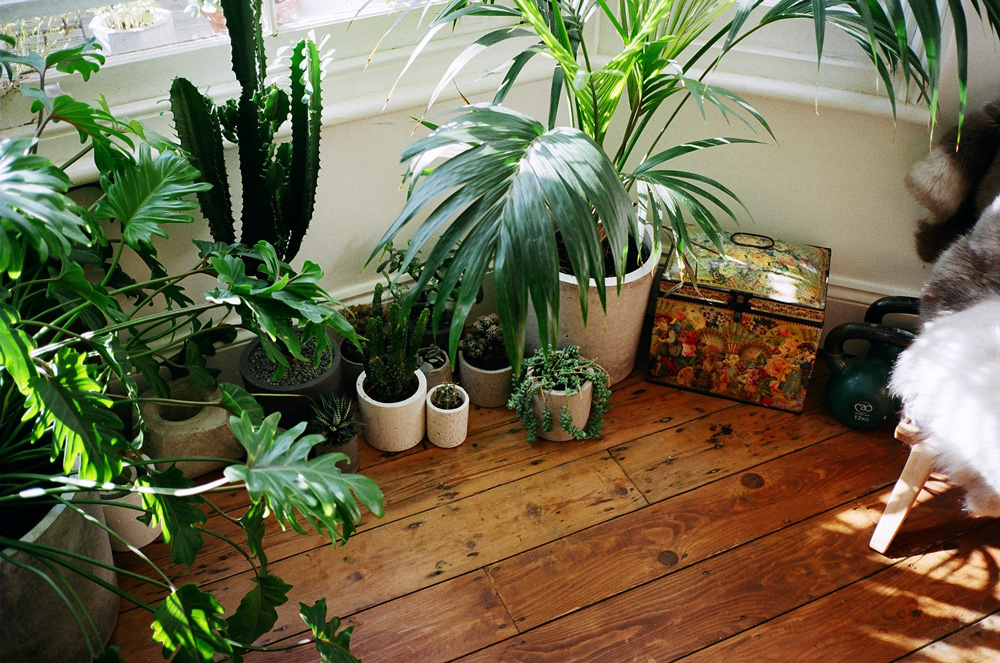 Each planter is made to order at your studio in Peckham, tell us a little more about this process.
It's a process that takes quite few days. Each mix is based on a recipe that I've been gradually developing over the last couple of years. I don't go to great lengths to get the exact quantities each time as I like the unexpected variations that occur with each pour. The mix goes into the moulds, which I also make in the studio and are vibrated to remove any air.
The concrete is left to harden for a few days before polishing. The weather has quite an effect on how quickly the concrete can harden, but it won't reach near its full hardness for a month. Before the concrete does reach this point I then polish the planters into their final form. Calling it polishing is actually a bit misleading, as I'm actually removing the outer layer, then by using progressively finer grades, creating a smooth surface.
The polishing is important as the outer layer of the cast concrete mostly consists of sediment, which can look really smooth, but in time will crack and age unsympathetically. The process also reveals the carefully chosen stone within, resulting in angular flecks of colour.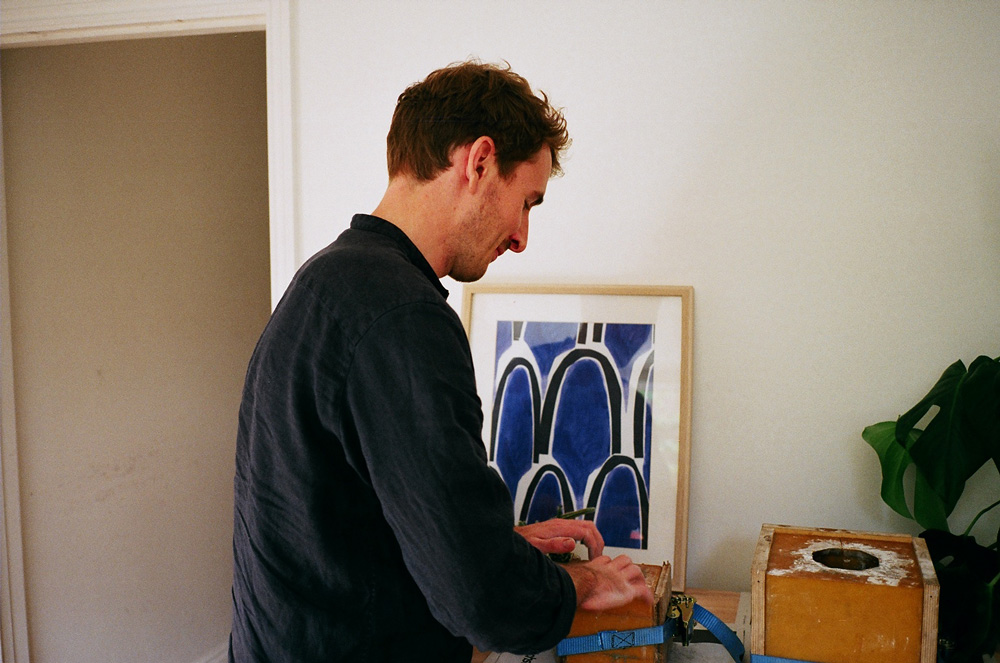 Do you have plans of creating other type of products in the near future? How do you see Conpot growing?
I've been resistant about letting Conpot grow, I'm very proud of the quality of the planters and the idea of passing on the control of that doesn't appeal to me. I'm fortunate to have Conpots in what I feel are the best shops in London, I do think when you've got a good thing going then there's no need to change. But as I said earlier I'm always experimenting with new materials and forms, so I'm bound to progress in that sense.
Where I've reached the limit of what I can personally produce, I'm looking to new materials, formed by craftsmen who have honed their skills in their specific area that can produce my designs to compliment the current range of planters.
Your studio is, obviously, full of plants. Do you have a favourite?
I have a cactus which my grandfather gave to me. His had grown so tall it had hit the ceiling, so he chopped the top off and planted it for me. I hope to gift a cacti too when mine gets too tall. His home is such an inspiration; also an architect he designed his mid-century home with plants integrated. The living room has a huge rubber tree that grows out of the floor and spans the whole wood panelled ceiling, its like being in a jungle. I've got a rubber tree waiting for when I can build my own home with plants growing out the floor.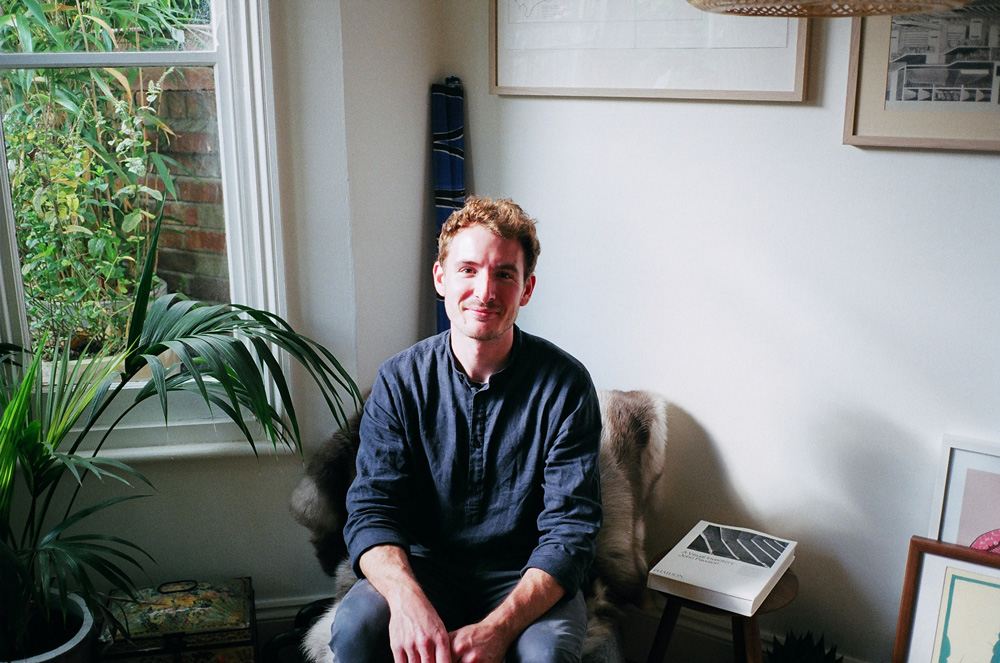 Could you recommend us some spots in Peckham?
My new favourite place is Toast E.D. which is in East Dulwich, it's the perfect neighbourhood restaurant where you feel comfortable spending a few hours over a coffee or glass of wine, but also serves great food. General Store is great for getting quality ingredients, but more importantly St John doughnuts! Also Fresh Flower Co.'s workshop just off Lordship Lane has the best cacti in South London.
Save
You might also be interested in: