Alina Kovaleva
Braventru
Following a slow fashion approach, Alina Kovaleva started her own womenswear label in Moscow as part of her final project for her degree in clothing design.
We chatted with Alina about the reasons for keeping manufacturing local, the inspirations behind her collections and the state of the fashion industry in Russia.
Photos by Ekaterina Musatkina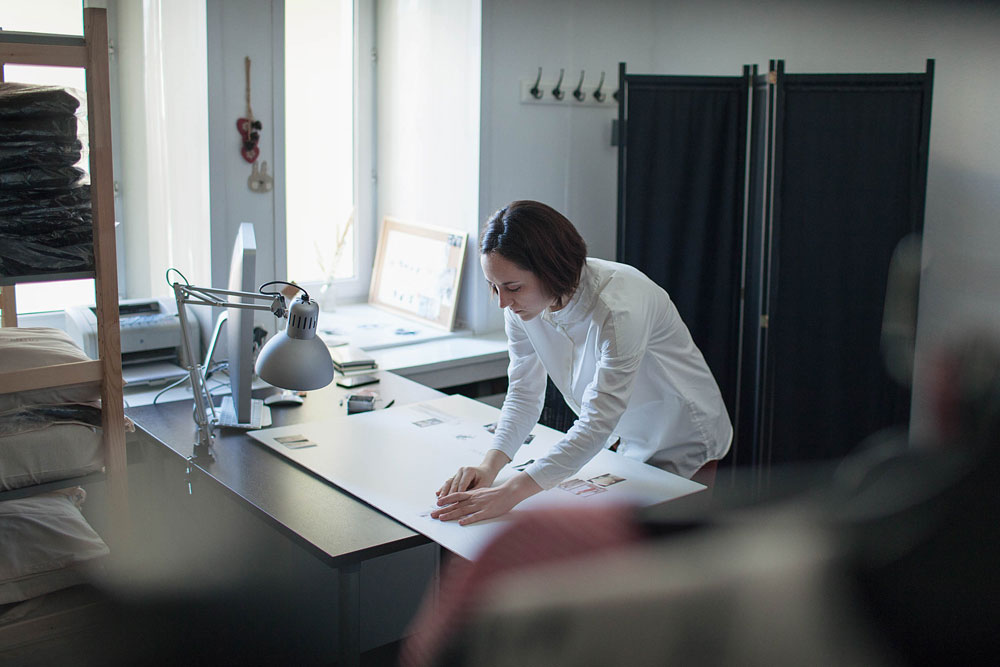 Can you tell us a little bit about your background and education?
I grew up doing creative work, like painting, music and dancing. This helped me choose my education and career: costume design for film and television, and clothing design.
Costume design helped me creatively and, most importantly, gave me the visual experience from working in cinema and art, and the ability to quickly gather materials and work with them. This, by the way, helps me now with the preparation of moodboards.
My degree in clothing design taught me to think bigger and to transform all this knowledge into a final product.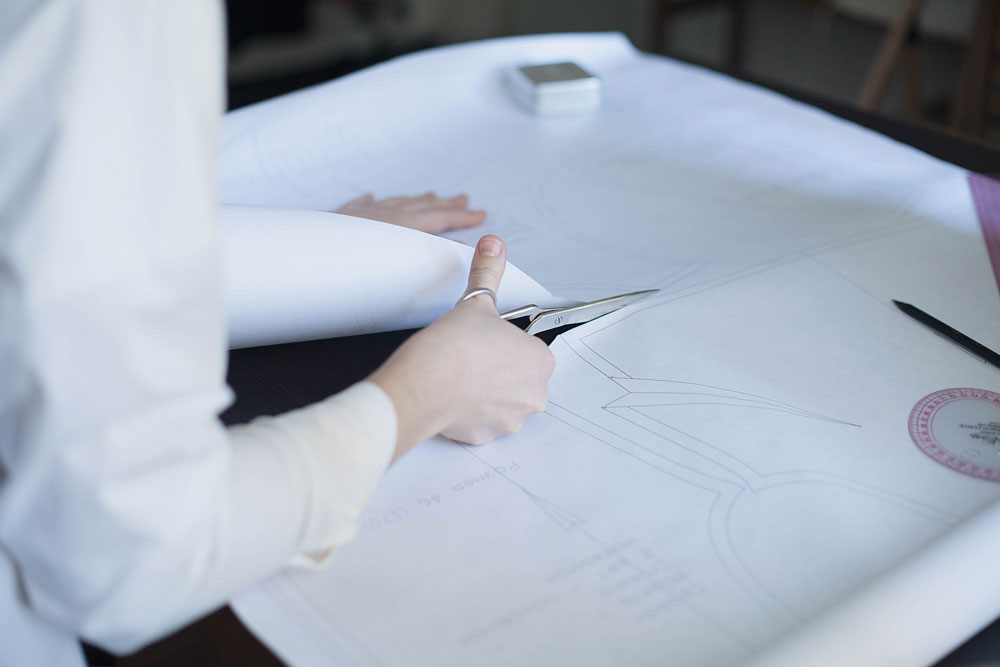 What made you start Braventru?
It was the result of my degree in clothing design, as part of the course I had to prepare my first collection and plan the development of my own brand of clothing. I made a lot of development, sketches, ideas… It was a shame to give that up so I decided to establish my own brand, based around the idea of producing clothing in Russia and developing the philosophy of 'slow fashion'.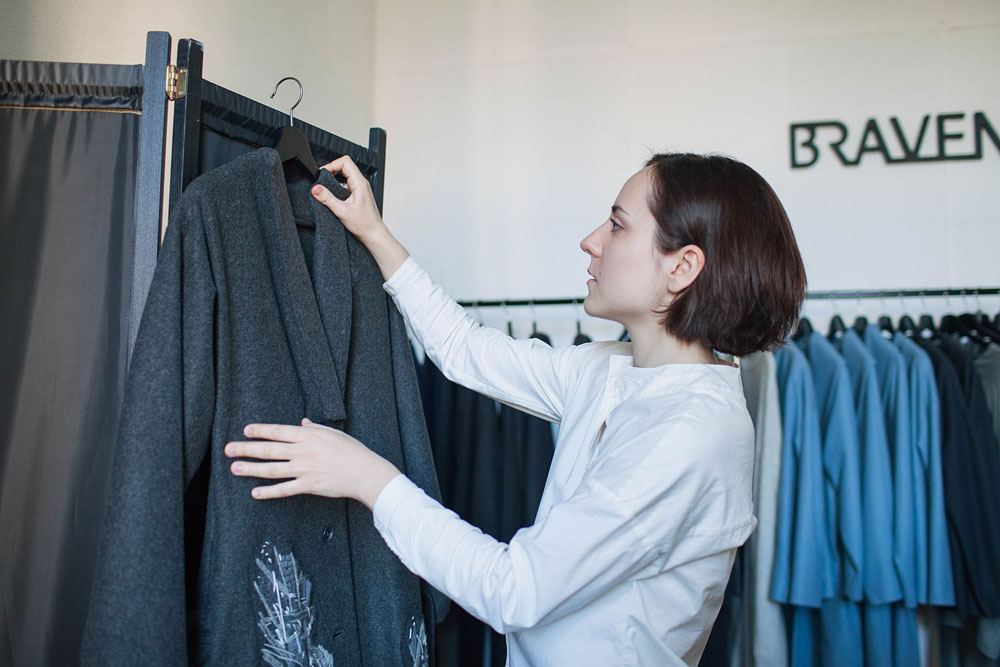 Can you take us briefly through your design process? How do you come up with ideas for new pieces and collections?
It all starts with a list of words-associations that I care about at the time of developing the collection. This can be anything – from childhood memories to today's needs.
Once I decide on the words, I try to find the main idea – what I want to say through my clothes. After this, the visual research starts through moodboards. Often, when I'm coming up with the words I already know roughly what kind of images I need. The result is a visual map of decorative elements, functional ideas, colours and textures.
The next step is coming up with silhouettes and shapes with the help of sketches, and finalising them with layouts. At this stage, I choose the final designs. Usually, the fabrics would have already been chosen and I make a final decision in terms of how the garments can be manufactured and how easy it will be to produce them.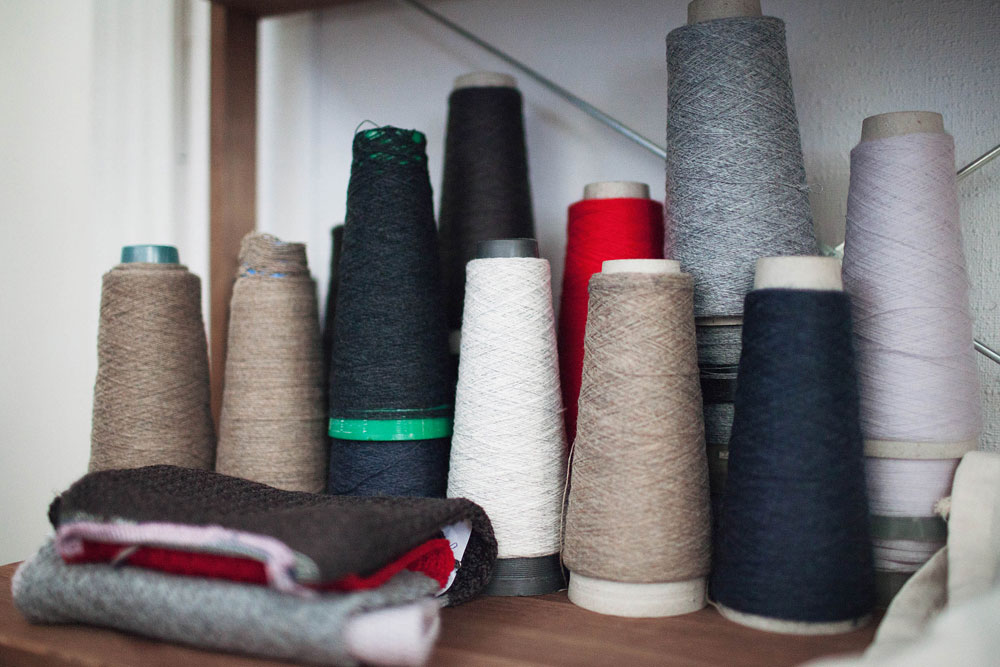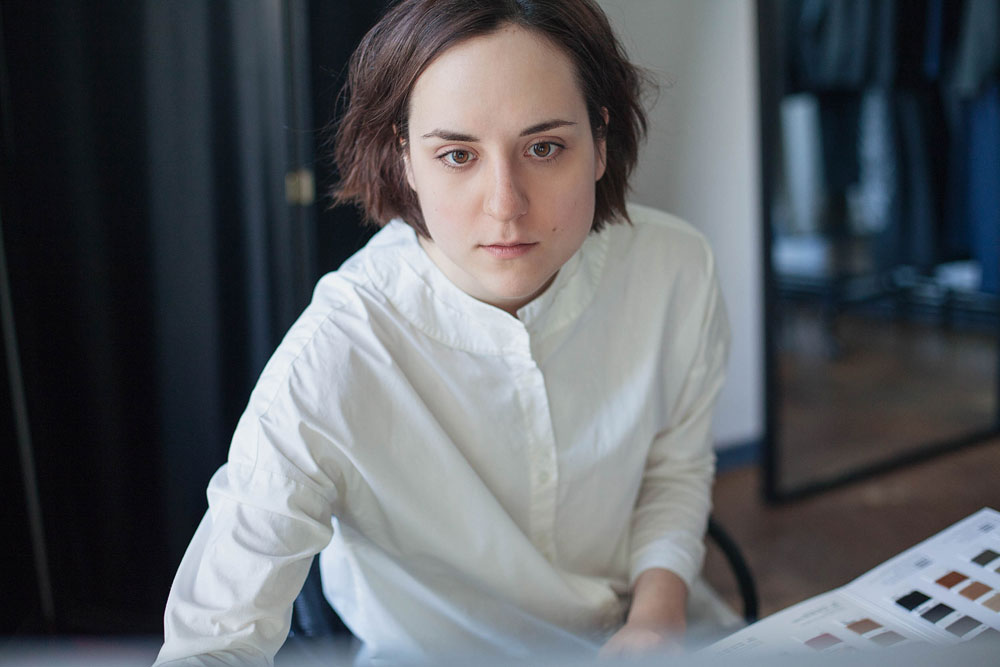 What are some of your main inspirations?
Mainly nature. I can take a picture of grass, the sea, a stone…and further develop the theme of a collection from it. And also movies – I watch a lot of films and study the colours, costumes and composition.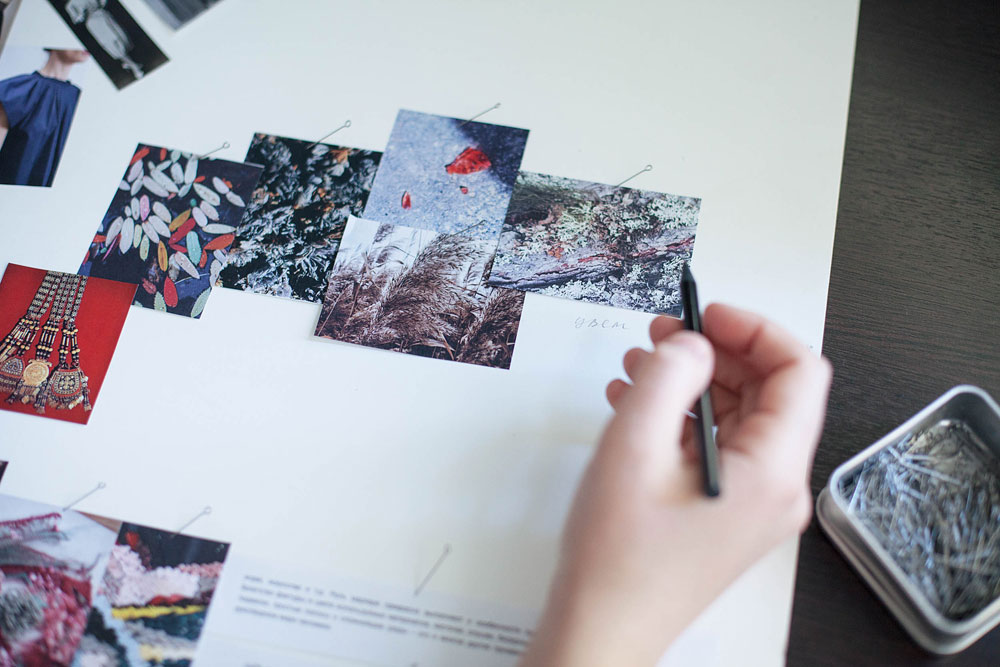 Your clothes are manufactured in Russia, could you tell us a little bit more about this and the main reasons for it?
With my brand I follow the philosophy of 'slow fashion' and one of the main principles is to support the artisans of your own country.
We manufacture our collections only in Russia. It's not easy, it's actually quite difficult. You need to control, literally, everything: you have to write detailed, meticulous, technical directions, make experimental samples, constantly visit the factory and check how the process goes.
Russia has a rich heritage in fashion, but much of it has been lost – there aren't enough seamstresses, pattern makers and people specialising in the required technology. Hence, the price of production is high.
Despite all these barriers, Russian apparel manufacturing companies are developing fast thanks to the efforts of local designers. And if we don't support our masters, this industry will not grow.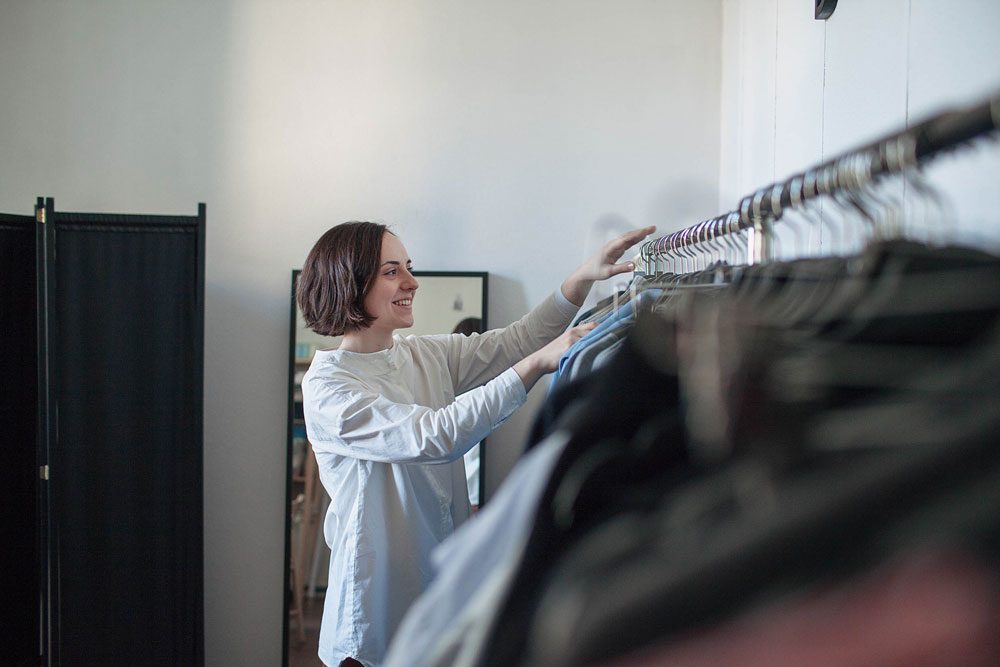 How would you describe the Braventru customer?
It's a woman who can work in a creative environment, be a doctor, a mom… The most important thing for her is comfort, quality of materials and construction. She appreciates small scale manufacturing, likes an individual approach and supports sustainable consumption.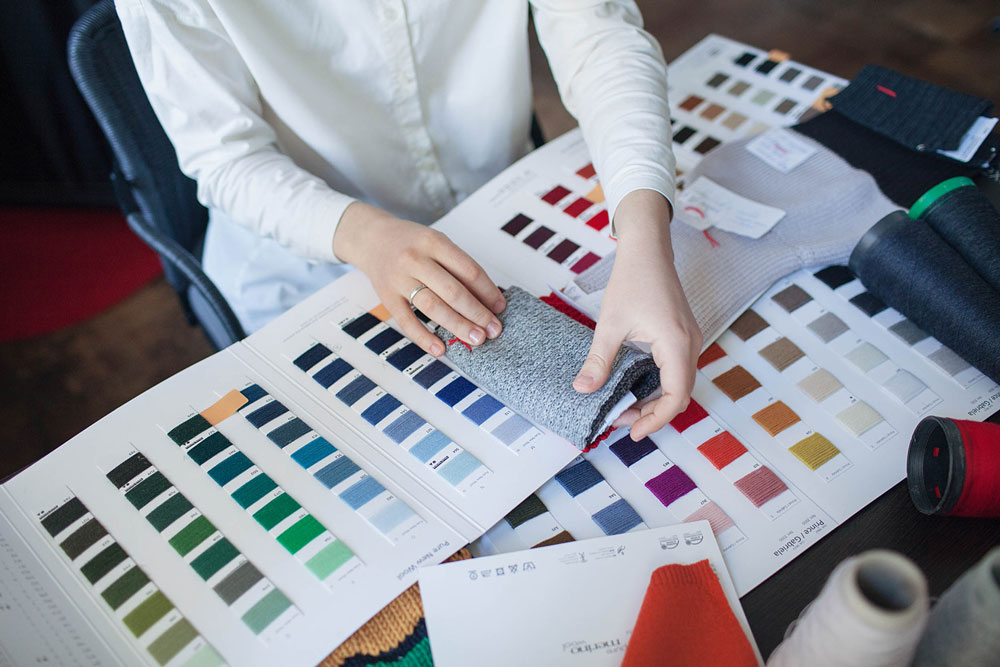 Could you tell us a little bit about the fashion industry in Russia? Do emerging fashion designers get the support they need?
Not that long ago, Russian designers started to get noticed by the global fashion industry. It's nice because we now, potentially, have more opportunities.
I can't say that our own industry particularly supports designers, but there are grants and some fashion shows. I believe that this will be more interesting for everybody in the near future.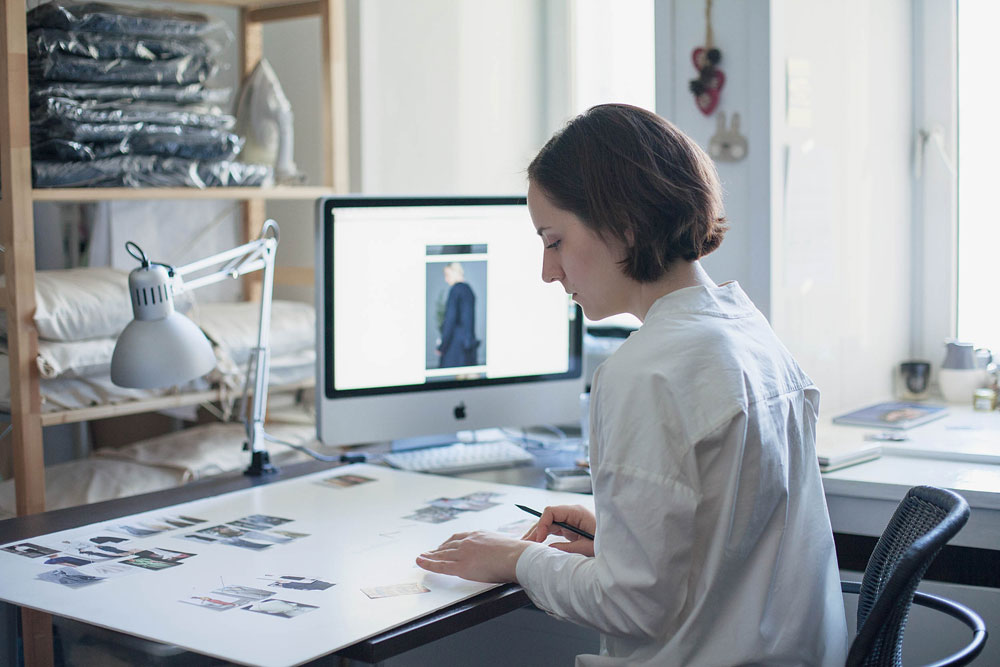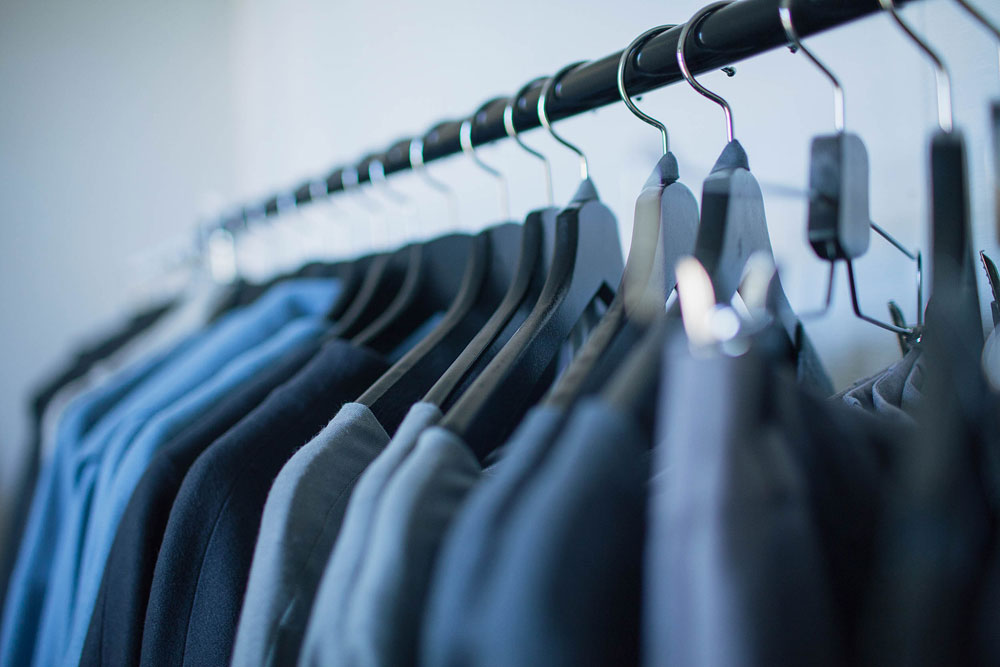 Does living in Moscow influence your designs in any way?
Yes, of course. I love Moscow, it's a very diverse, beautiful and special city. I grew up here and many of the sensations that I want to transmit through clothing come from childhood memories. And a long walk around my favourite places helps me put my thoughts in order.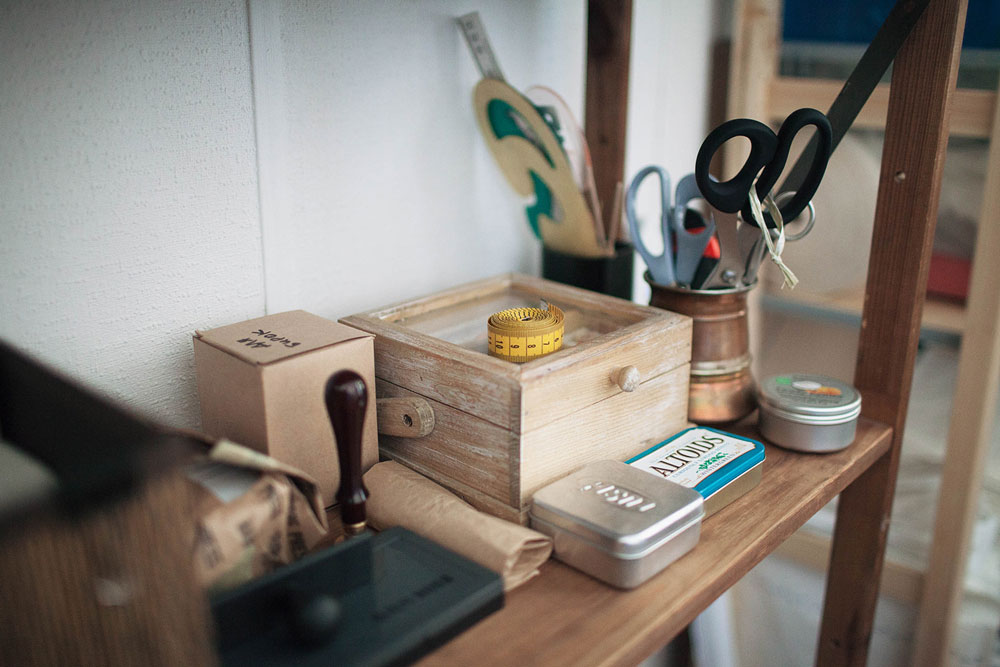 What other designers and artists living in Moscow we should know about?
There is a rich creative scene in Moscow. Some of my recent favourites include men's clothing label 'Infundibulum', womenswear brand 'FYR', jewelry label '48' and musician Kirill Richter.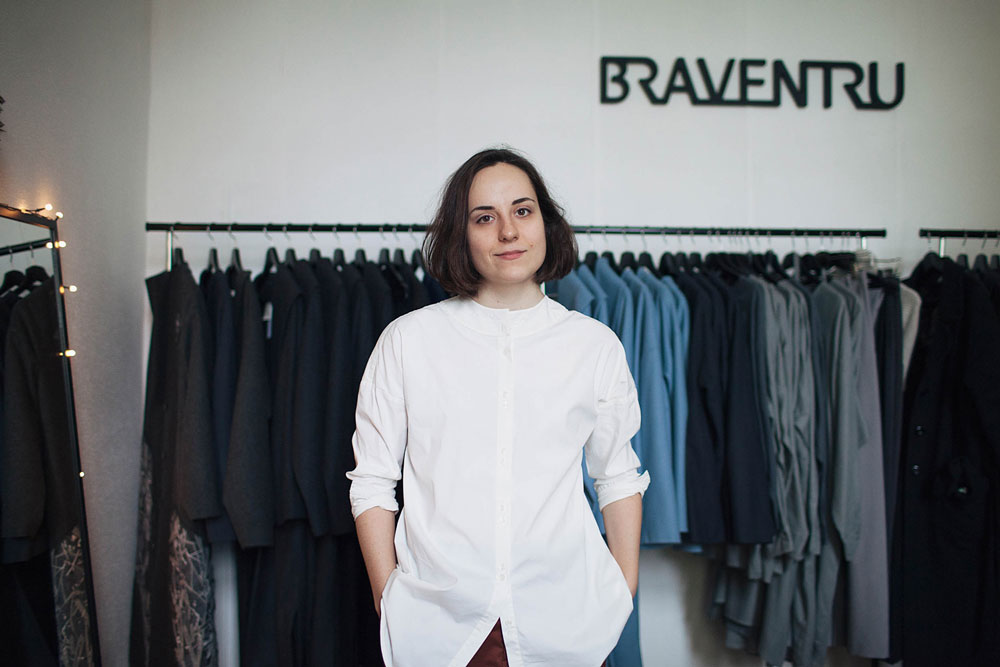 Could you tell us about some of your favourite places in Moscow?
My favorite plan is going out in the morning and walking around the Boulevard Ring, stopping for coffee and shopping. I enjoy coffee at 'Co–Op Black', 'Francois French bakery', 'Beer Happens' bar, the Tsvetnoy Central Market, the Pushkin State Museum of Fine Arts, Garage Museum of Contemporary Art and 'Sad Baumana', a park named after Bauman.
Save
Save
Save
You might also be interested in:
---