---
UTRECHT CITY GUIDE
Utrecht often gets overshadowed by Amsterdam, but this Dutch city – one of the oldest in the Netherlands – offers a much more relaxed atmosphere and its compact size makes it the perfect destination for those who like discovering a city on foot.
The heart of Utrecht is built around two main canals – Oudegracht and Nieuwegracht – which are usually filled with students and locals enjoying the numerous coffee shops, restaurants and unique stores nearby. Outside the centre, up-and-coming neighbourhoods attract young creatives and visitors can explore impressive examples of modern architecture like the Rietveld Schröder House.
Thanks to Utrecht Marketing and Visit Holland for making this guide possible and for three amazing days in Utrecht.
---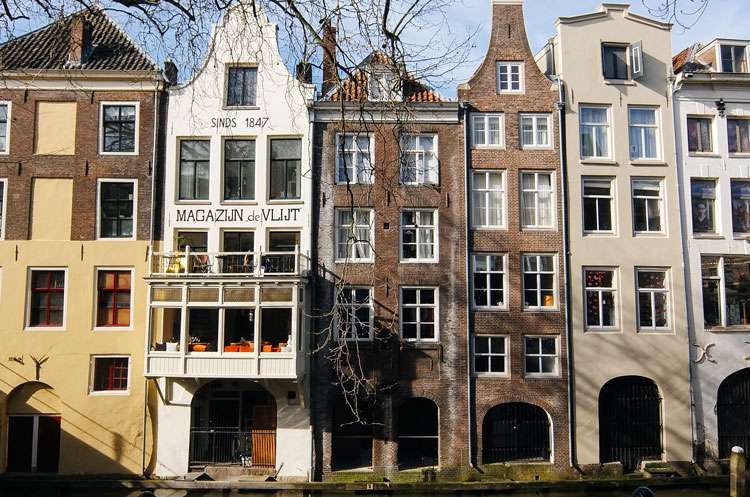 Save
Save
---
STAY
Eye Hotel
Located in the northern end of Utrecht's city centre, Eye Hotel is a boutique hotel in a historic building which used to be an eye hospital. The building's past is still present in the design of the hotel, with playful elements such as eye charts and optician's equipment in the rooms and lobby area.
The hotel's location, in a hip, central neighbourhood with numerous cafés and clothing stores, makes it really easy to explore the city on foot. The 36 rooms available in Eye Hotel range from small – perfect for a romantic scape – to suites, for those looking for a unique experience. They are all nicely designed, mixing vintage and modern elements, and some of the rooms even include access to private, small patios.
Another important factor that makes Eye Hotel unique is its involvement with sustainability, which was central during the building refurbishment and key in the way the hotel works. Additionally, Eye Hotel has partnered with EARTH Water and contributes to clean water projects in Africa and Asia.
Eye Hotel – Wijde Begijnestraat 1-3, 3512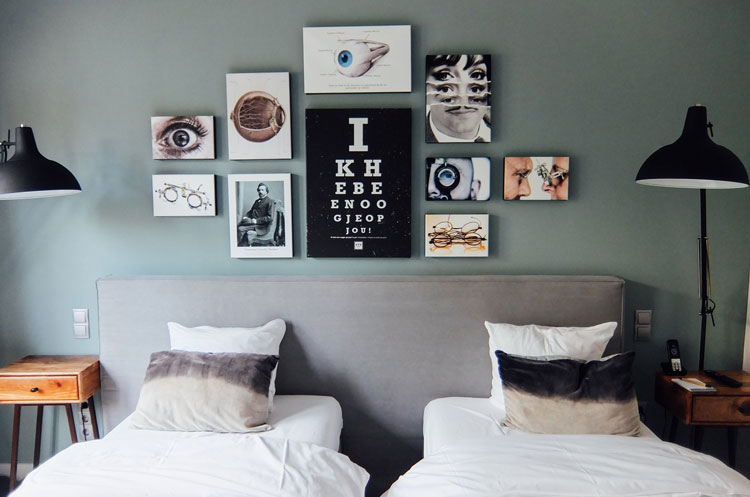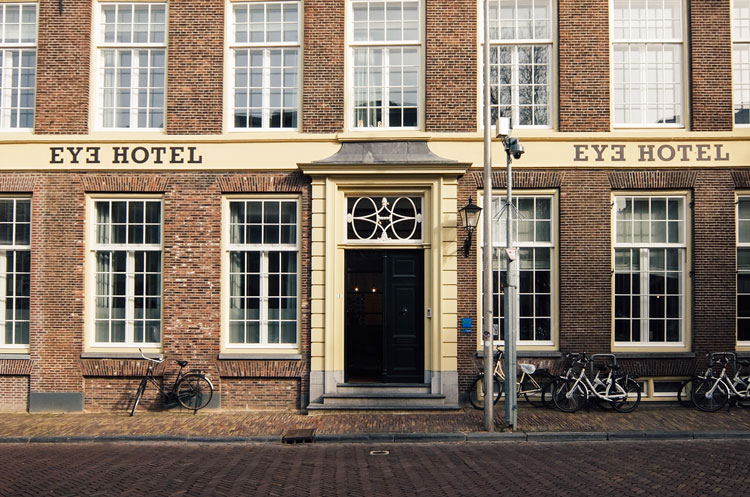 Save
Save
Save
---
EAT & DRINK
De Bakkerswinkel
De Bakkerswinkel is a bakery and eatery where you can enjoy delicious breakfasts, lunches or, simply, some coffee and tea. The entrance leads to the counter where you can buy pastries or bread to take away and, downstairs, the three vaults offer great views onto the Nieuwegracht – the city's New Canal.
De Bakkerswinkel – Wittevrouwenstraat 2, 3512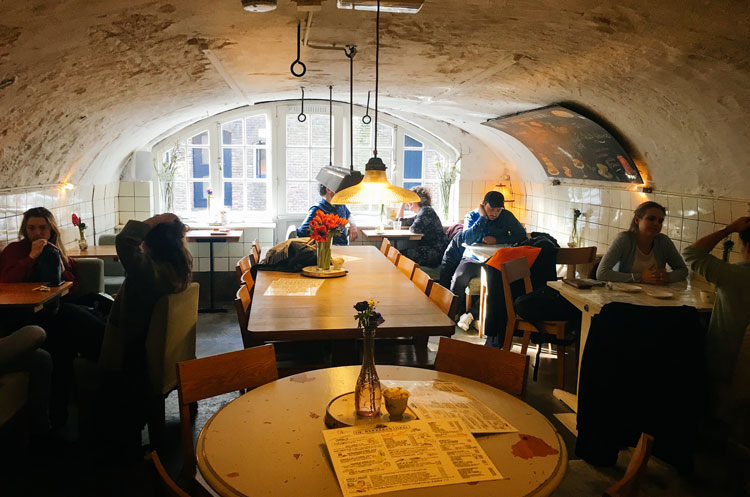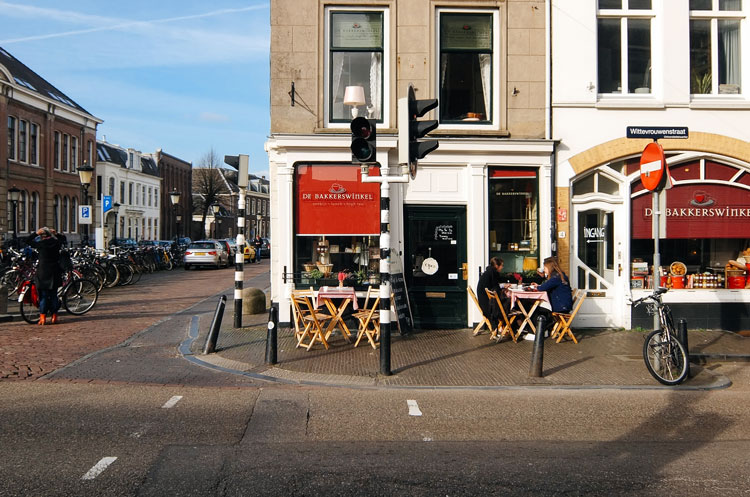 The Village Coffee

This coffee shop in the north of the city centre is known for its specialty coffee and also for the music gigs it organises. The lively atmosphere you will find in The Village Coffee as soon as you walk in can also be experienced outside on the street when the weather is nice, with lots of people enjoying their coffee sitting on the shop front bench and visiting the surrounding clothing stores.
The Village Coffee – Voorstraat 46, 3512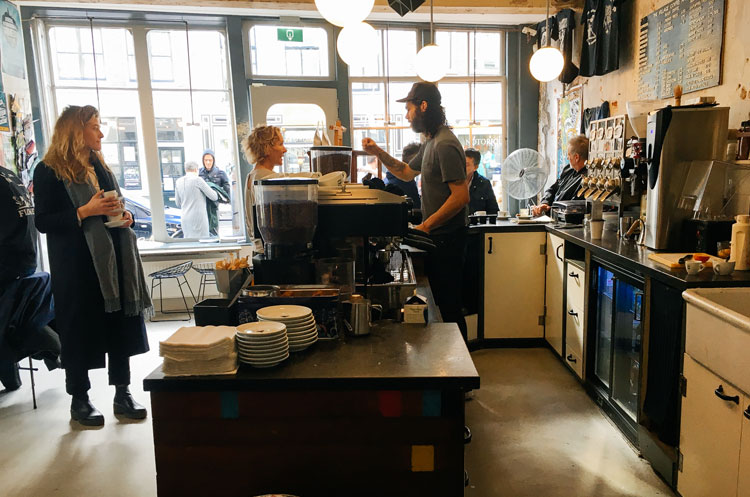 Meneer Smakers

Meneer Smakers offers great burgers, made only with the freshest ingredients from local producers, and at very affordable prices. With three locations in the city centre and a food truck that travels to different festivals, Meneer Smakers has become the place to go to in Utrecht if you're looking for a tasty meat or vegetarian burger.
Meneer Smakers – Nobelstraat 143, 3512
Oudegracht 116, 3511
Twijnstraat 62, 3511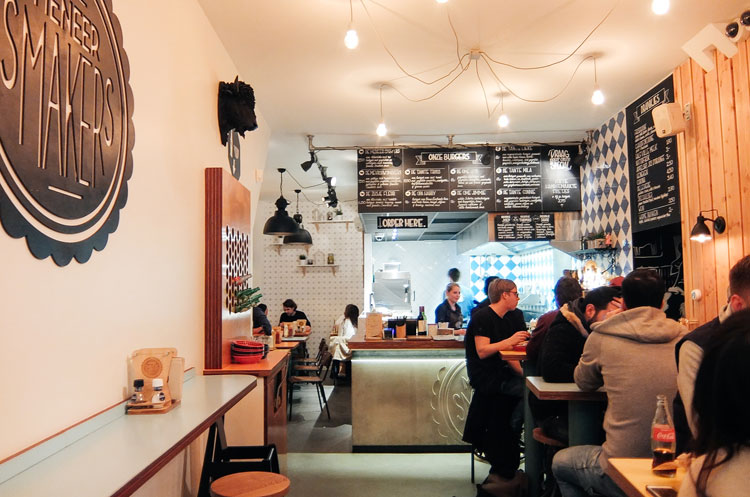 KEEK

KEEK is an eatery located in the south of the city centre, really close to the Centraal Museum, and it's the perfect place to grab brunch or lunch in the area. KEEK serves 100% organic food, including sandwiches, scones, cakes, soups and tortillas.
A few minutes away from KEEK, by the Oudegracht (Old Canal), you can find De Keuken van Keek, its sister shop where you can buy cakes, pastries and all the products served at KEEK.
KEEK – Twijnstraat 23, 3511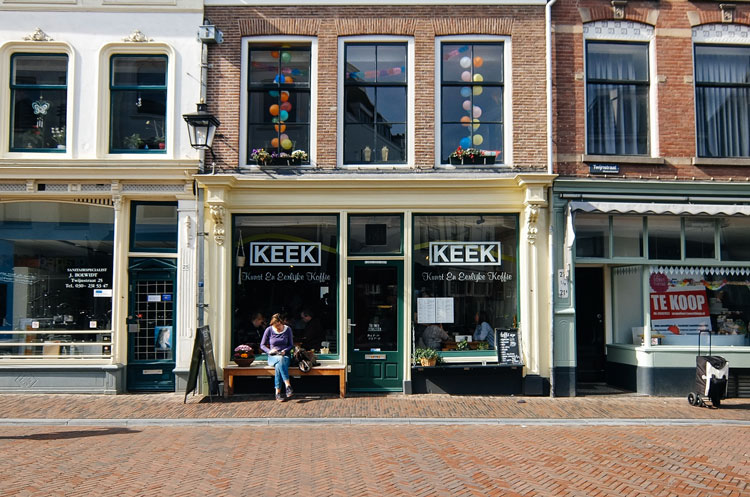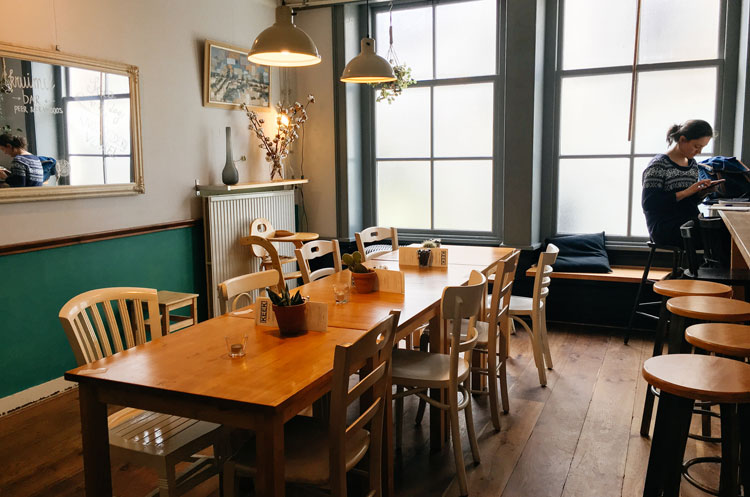 Dapp Frietwinkel

Chips or fries are one of the most traditional Dutch dishes and if you want to try some of the best in Utrecht, you shouldn't leave without paying a visit to Dapp Frietwinkel. This organic food business started as a bike cart cycling around the city's markets and now has several shops across the Netherlands.
We recommend fully immersing yourself in the experience and eating your fries with satésaus, a peanut sauce loved by the Dutch.
Dapp Frietwinkel – Vinkenburgstraat 10, 3512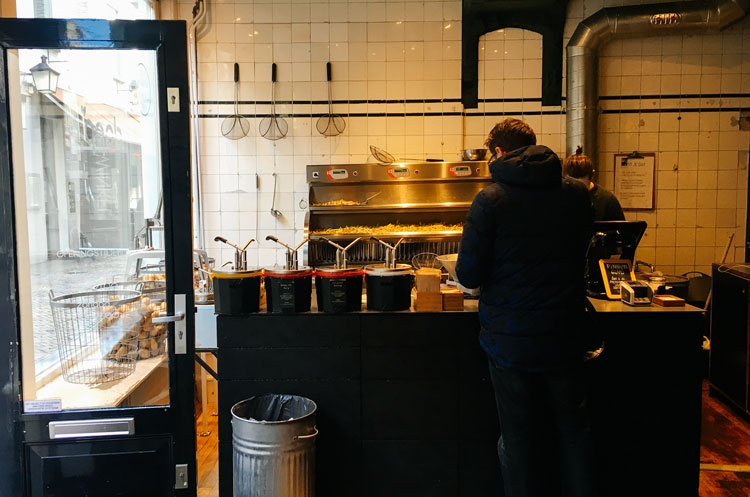 Talud9

With beautiful views to the Oudegracht (Old Canal), this café and wine bar is a favourite amongst locals. The coffee at Talud9 is considered one of the best in Utrecht and although we didn't have the chance to try it, we had some really nice wine in the evening with great, personal recommendations from the kind staff. Talud9 is the perfect place to unwind whilst exploring Utrecht's city centre.
Talud9 – Donkere Gaard 9, 3511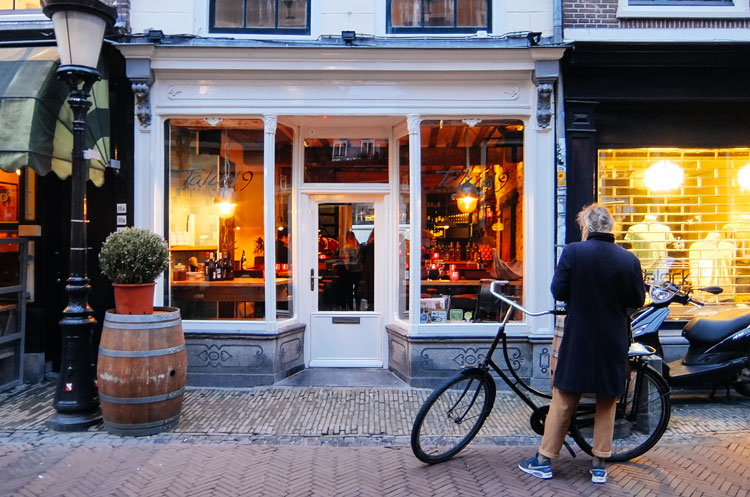 Koffie Leute Brauhaus

Known for its filter coffee, Koffie Leute Brauhaus is a coffee shop in the south of Utrecht's centre working with a local roaster and changing beans every month. The cosy 'living room' with different sofas, great music and even a TV where you can play Mario Kart, will make you feel at home.

Koffie Leute Brauhaus is part of Druk, a creative hub with different studios and businesses which can be accessed directly from the coffee shop.
Koffie Leute Brauhaus – Westerkade 30, 3511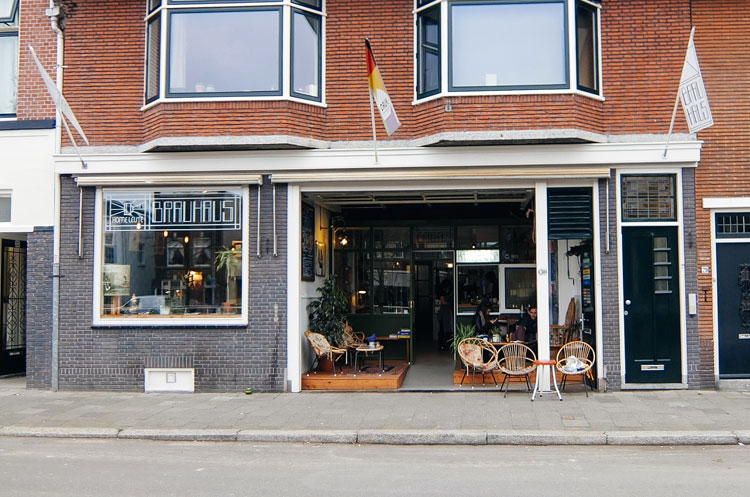 Café Olivier

Standing outside Café Olivier you would never guess that you're about to walk into a former church dating from 1860. This impressive building is now home to a bar offering a great selection of Belgian beers and other brews from around the world. In Café Olivier you can also enjoy traditional dishes, which are presented in the menu with recommended beer pairings for each of them.
Café Olivier – Achter Clarenburg 6a, 3511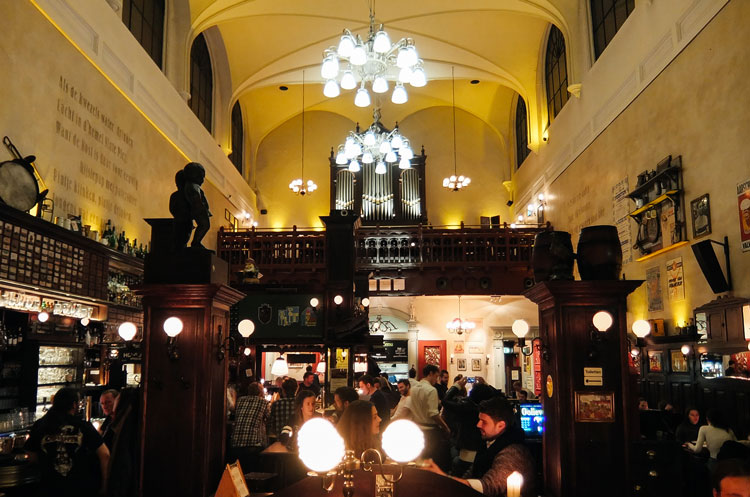 Vis & Meer

Located on the Drieharingstraat, a small street filled with restaurants, Vis & Meer serves a varied menu in which fish and seafood are the stars. The attentive staff and unique atmosphere make this restaurant the perfect place to enjoy dinner in the heart of the city.
Vis & Meer – Drieharingstraat 4, 3511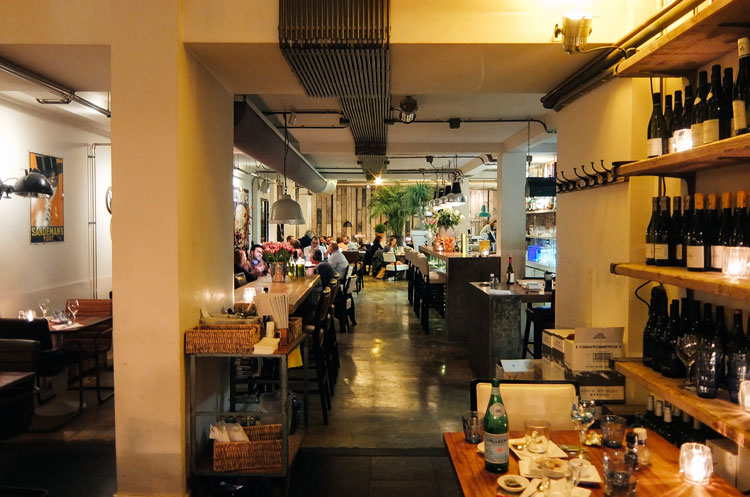 Save
Save
Save
Save
Save
Save
Save
Save
---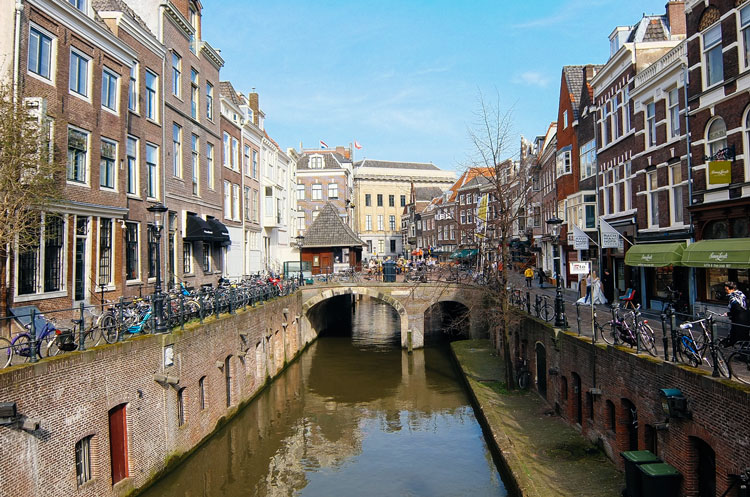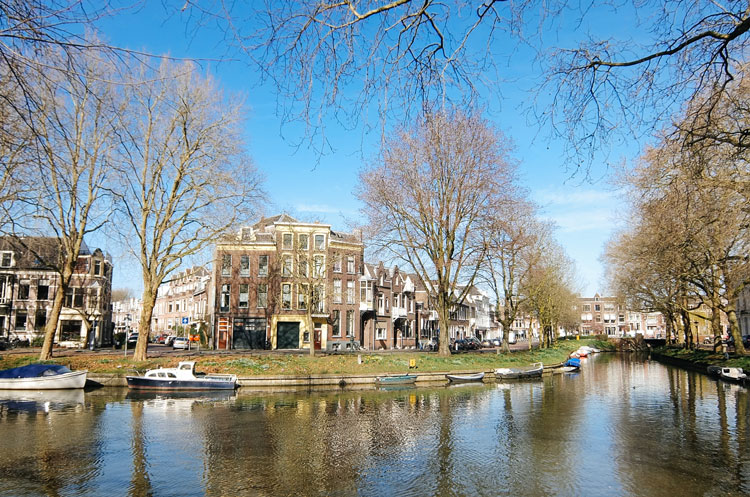 Save
---
SHOP
Daen's
Daen's is a clothing store stocking womenswear, menswear, accessories and beauty items. It is also a café and a one-room hotel, all located in adjacent buildings in the heart of Utrecht.
In the store, you can find labels such as Paul Smith, Won Hundred, Tiger of Sweden and Histories de Parfums. The café offers tasty breakfast and lunch options and on sunny days, the tables outside are filled with locals enjoying coffee and wine.
Daen's – Minrebroederstraat 3, 3512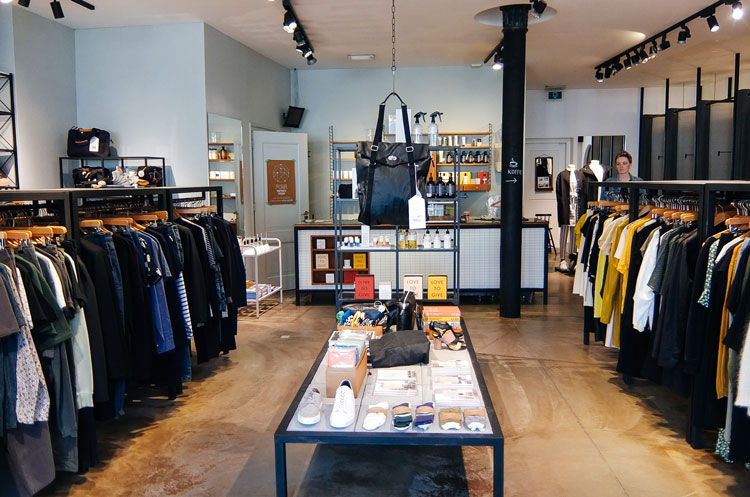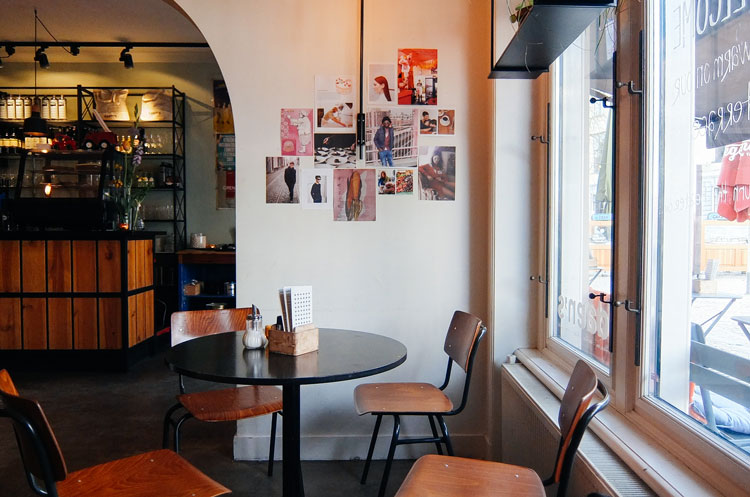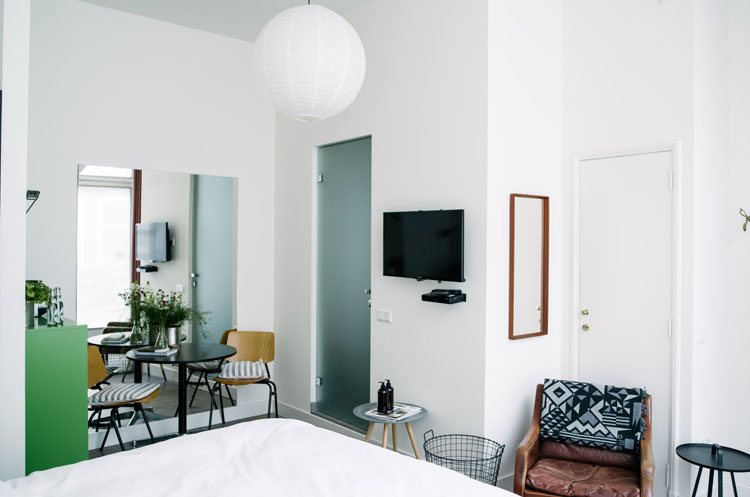 emma b.

emma b is a Scandinavian design store stocking a wide range of furniture, lighting, homewares and textiles. Inside this store by the Oudegracht, you will find a multitude of products from brands such as Hay, Normann Copenhagen, Ferm Living and Marimekko.
emma b. – Oudegracht 218, 3511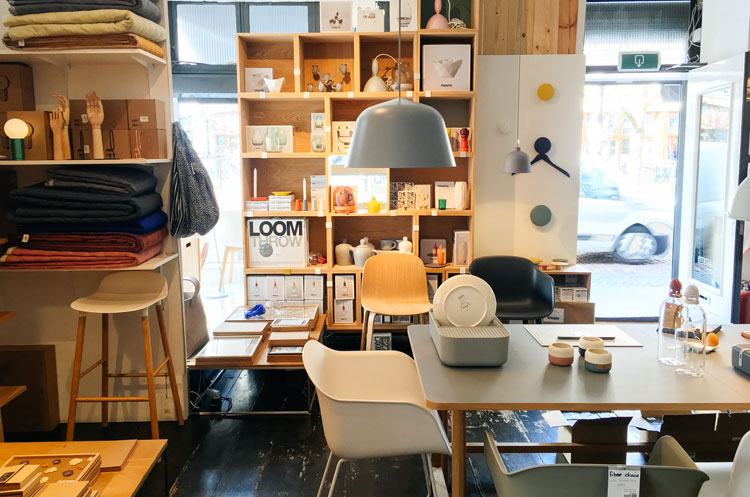 Puha

Puha is a shop in the northern end of Utrecht's city centre, located just next to The Village Coffee and really close to Eye Hotel. Inside Puha, you can find a great variety of womenswear, menswear, accessories and objects all made by young and emerging designers mainly based in the Netherlands.
The founders of Puha are also the creators of the Puha Shop Route, a map and guide to the best stores, coffee and creative businesses in Utrecht.
Puha – Voorstraat 48, 3512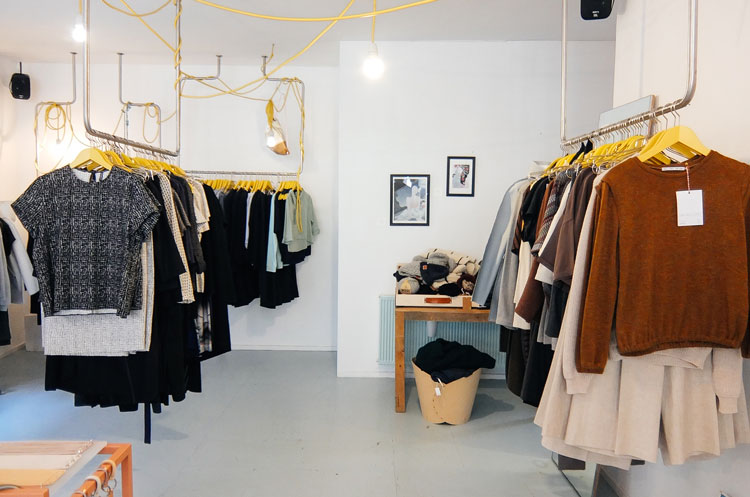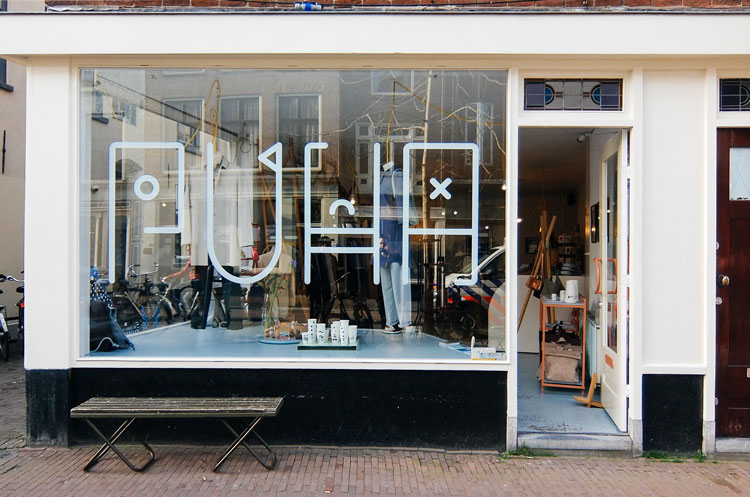 Ace & Tate

Ace & Tate was founded in Amsterdam with the objective of creating quality frames at a fair price. Ace & Tate's frames are designed in Amsterdam, under the idea of producing future classics, and are manufactured in Italy using the best quality materials.
In the Utrecht shop, you can find the whole collection of prescription glasses and sunglasses, and also get your eyes tested or get the prescription of your current glasses free of charge.
Ace & Tate – Lijnmarkt 2, 3511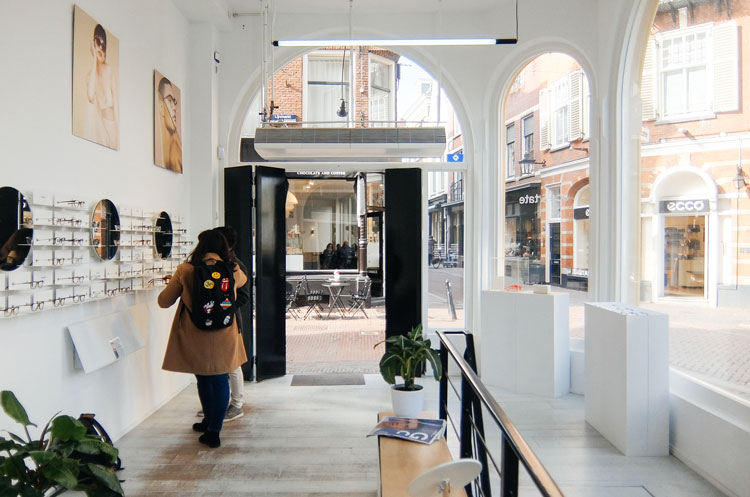 Swordfish & Friend

Swordfish & Friend started as a pop-up shop by the distributors of Crosley turntables in Utrecht, and after a successful start, the owners decided to keep this store in the heart of the city.
The three main pillars of Swordfish & Friend are art, music and design. In its two floors, you can find an impressive selection of new and second-hand records, prints by local artists, design objects and, of course, a variety of Crosley turntables.
Swordfish & Friend – Oudkerkhof 43, 3512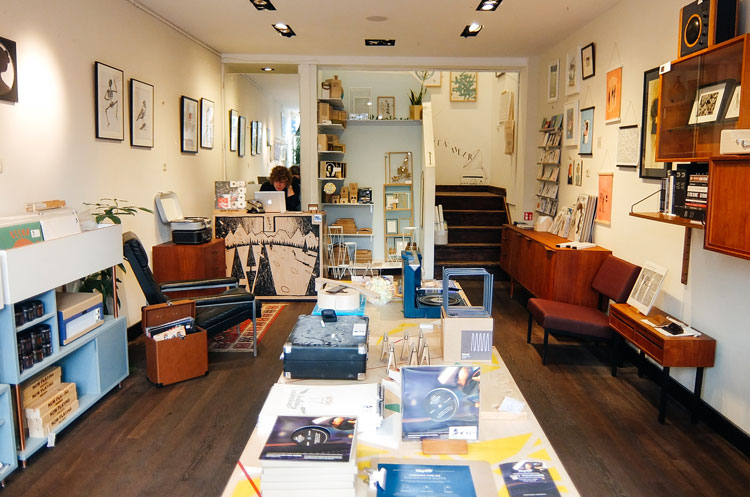 Strand West

Strand West is one of Utrecht's best known interior design stores. Located in a beautiful building by the New Canal, this store stocks everything you need for your home – from furniture and lighting to carpets and textiles by Dutch and international designers.
Strand West also run their own architecture and interior design studio called Strand that works on numerous residential projects and can provide you with the best advice for decorating your home.
Strand West – Oudegracht 114, 3511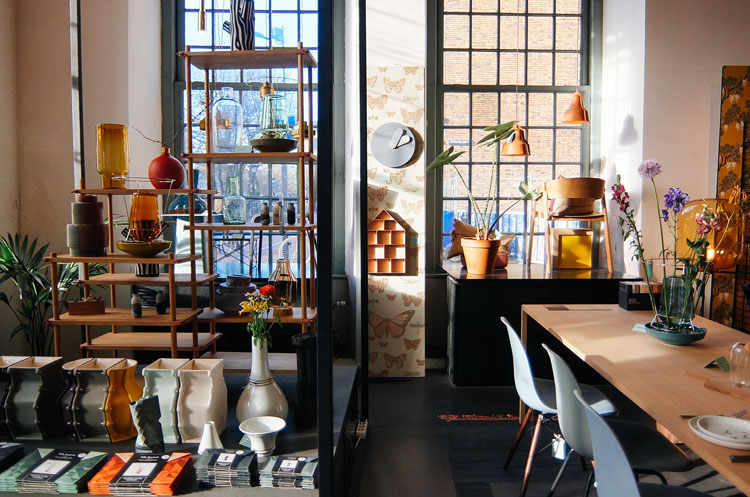 Hutspot

With several locations across the Netherlands, Hutspot is a concept store founded by three childhood friends in Amsterdam in 2012. The main goal behind Hutspot is to showcase interesting clothing brands, designers and artists, and its founders are always on the lookout for new products.
In the Utrecht shop you can find products by brands like Wood Wood, Maison Deux and Matt & Nat, and also get your hair cut at its barbershop.
Hutspot – Vinkenburgstraat 19, 3512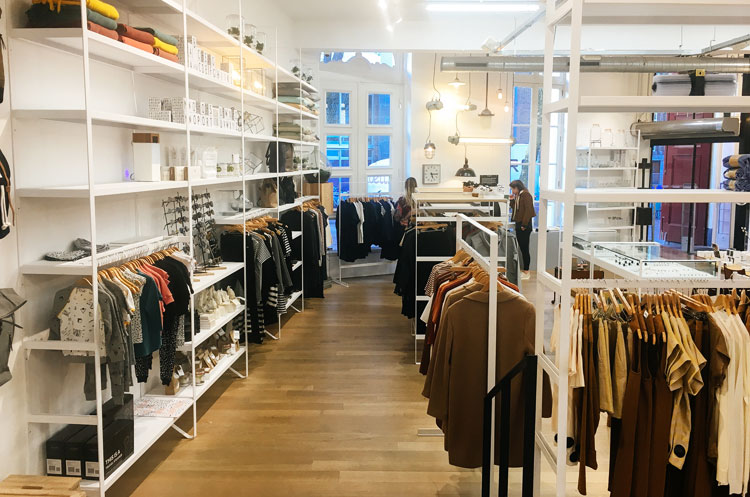 Save
Save
Save
Save
Save
---
VISIT
Gerrit Rietveld Architecture
In 2017, the Netherlands is celebrating 100 years of De Stijl, the Dutch artistic movement in which Utrecht-born designer and architect Gerrit Rietveld was one of the main members. A walking tour around some of his most famous buildings in the city is a must for any architecture and design enthusiast.
His iconic Rietveld Schröder House was built in 1924 and is still one of the finest examples of modern architecture and functional design. There are house tours available, which can be booked at the Centraal Museum and that we fully recommend in order to learn more about the history of the house and visit the impressive interiors.
Across the city you will also find other residential buildings designed by Rietveld. The Centraal Museum has created a pocket map and guide, which can be purchased at the museum, tourism office and other locations in Utrecht for just 1 euro, and shows the locations and walking route to explore Rietveld's designs in Utrecht.
Rietveld Schröder House – Prins Hendriklaan 50, 3583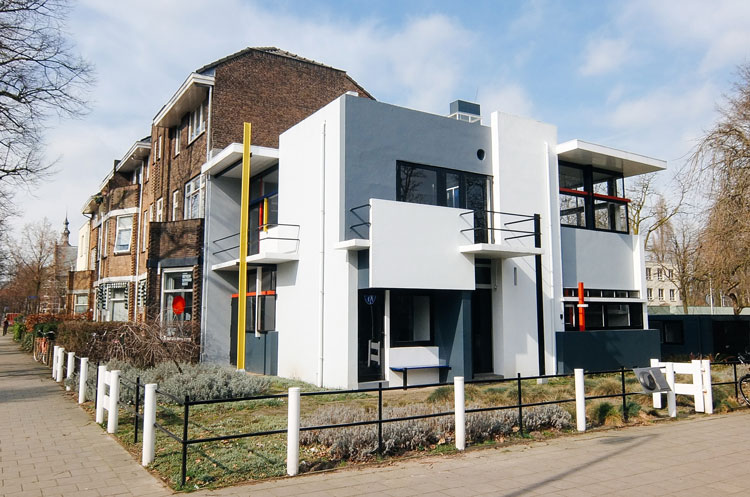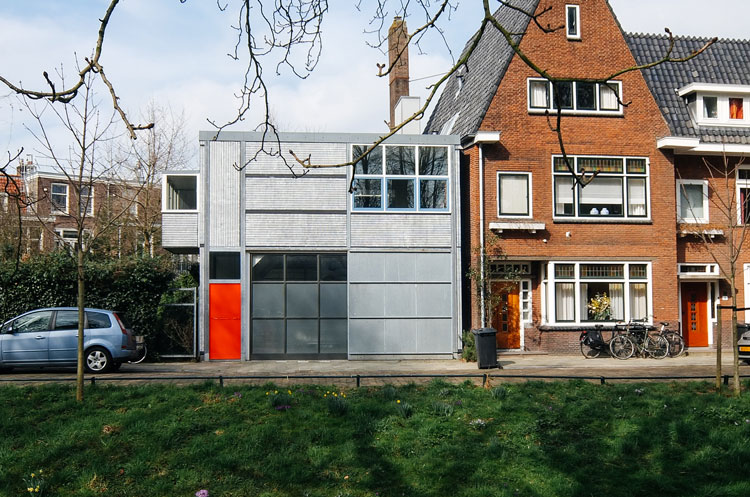 Casco
Casco, Office for Art, Design and Theory, is an open and public space for artistic research and experiments. Located in a beautiful courtyard in the museum quarter, this institution focuses on cross-disciplinary practices, exploring the relation between art and its social, physical and political environment.
Visitors to Casco can have access to its library and bookshop, composed of rare art titles, and to its exhibition space, shared with FOTODOK, Space for Documentary Photography.
Casco – Lange Nieuwstraat 7, 3512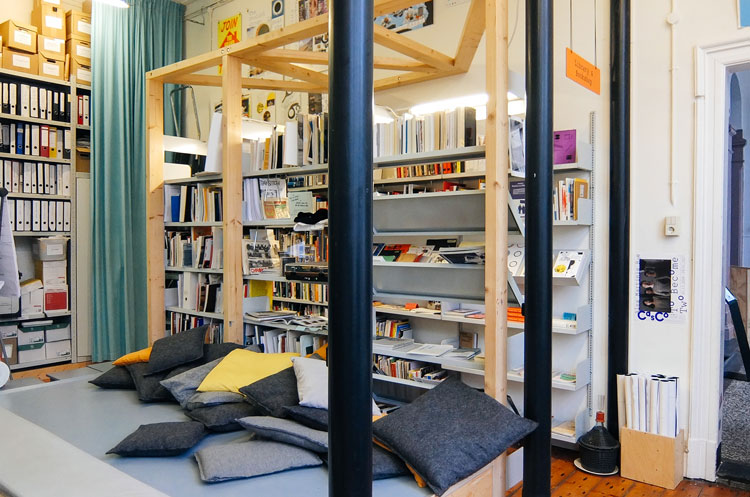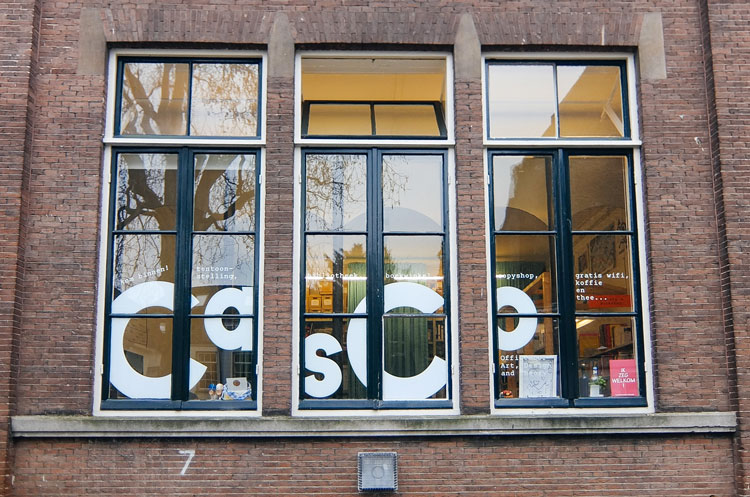 Centraal Museum

Centraal Museum is Utrecht's culture and art museum. Located in the south of the city centre, in a medieval building with modern expansions, the Centraal Museum is home to exhibitions mainly related to fashion, design and visual art.
The museum's collection consists of more than 50,000 objects, some of which are displayed as part of its permanent exhibitions. One of the main attractions of the museum is Studio Dick Bruna, which displays the original furniture and personal items of the Dutch illustrator, creator of the famous bunny character 'Miffy', considered a symbol of Utrecht.
Visitors to the museum until 11 June 2017 can also enjoy 'Rietveld's Masterpiece; Long Live De Stijl!', an exhibition dedicated to this Dutch artistic movement, showcasing early works by Gerrit Rietveld and other artists and designers such as Bart van der Leck, Theo van Doesburg and Willem van Leusden.
Centraal Museum – Agnietenstraat 1, 3512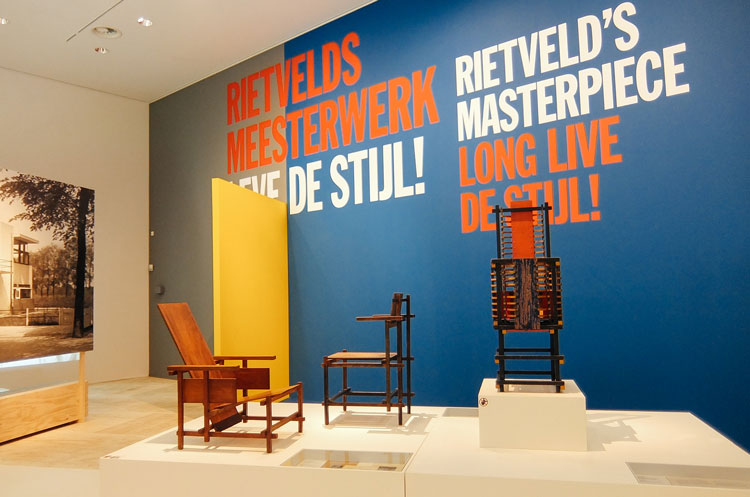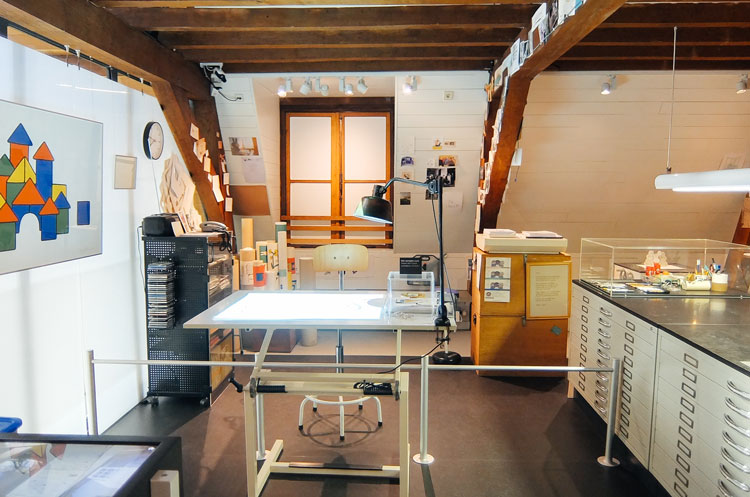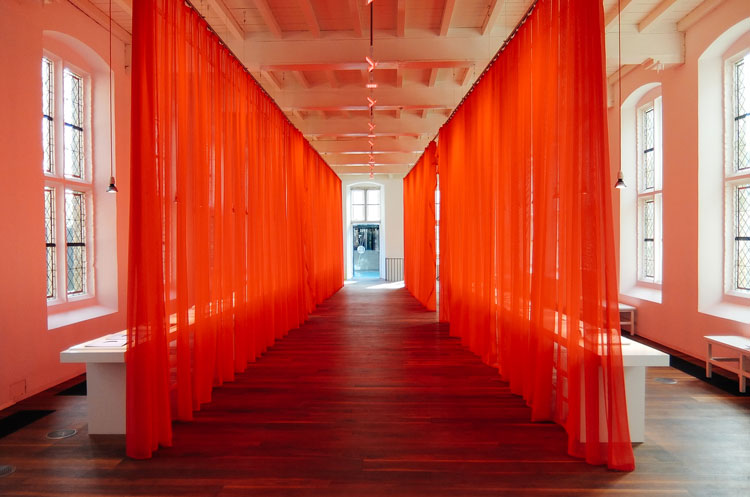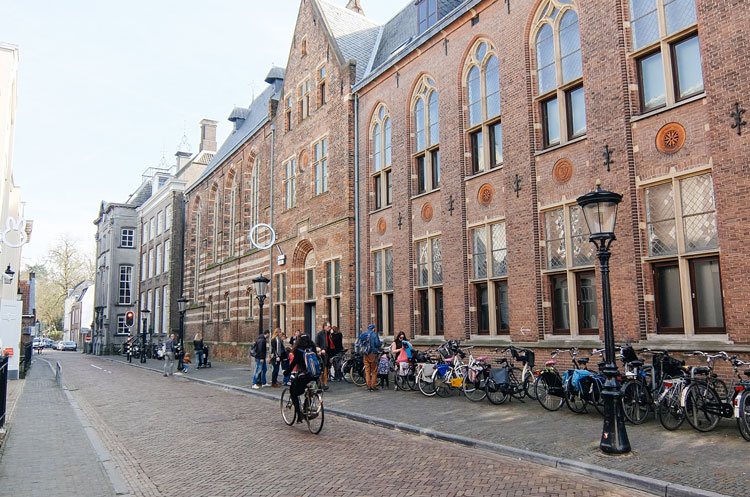 Dom Tower

Considered 'the pride of Utrecht', the Dom Tower is the tallest church tower in the Netherlands and provides the best views of the city.
You can climb the 465 steps of this tower as part of a guided tour that lasts around one hour and stops at different heights, telling the story of the Dom Tower and exploring its impressive interiors, like the St Michael's Chapel and the Ringing Attic, where centuries-old bells are still rung every hour. Once you get to the highest point, you can enjoy spectacular 360-degree views of Utrecht.
Dom Tower – Domplein 21, 3512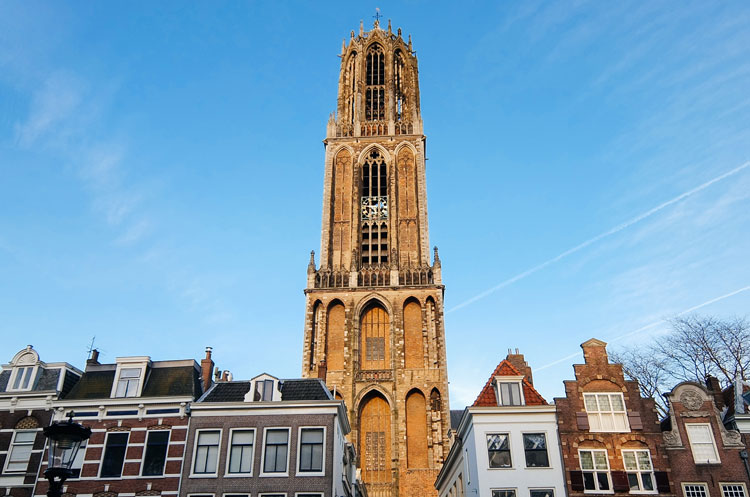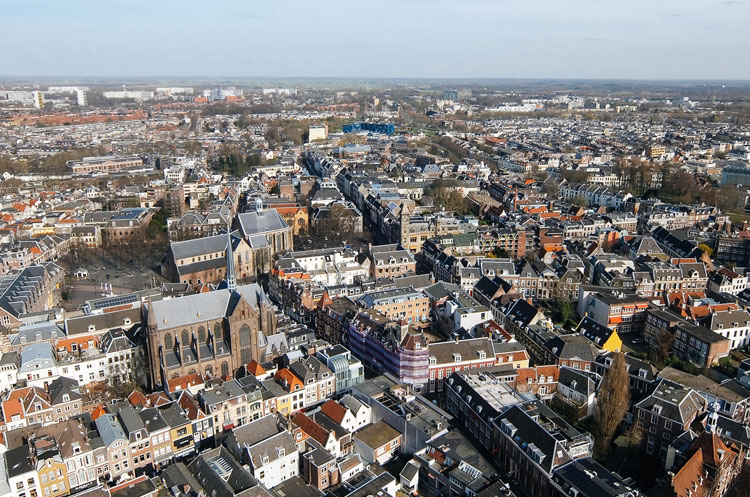 Trajectum Lumen

Tracjectum Lumem is a different way to discover Utrecht at night. This itinerary takes you around light projections and installations, created by local and international artists, throughout the historical city centre. Trajectum Lumen can be visited each night of the year for free, following the map on its website, and guided tours can also be booked to find out more about the artists and the history of Utrecht.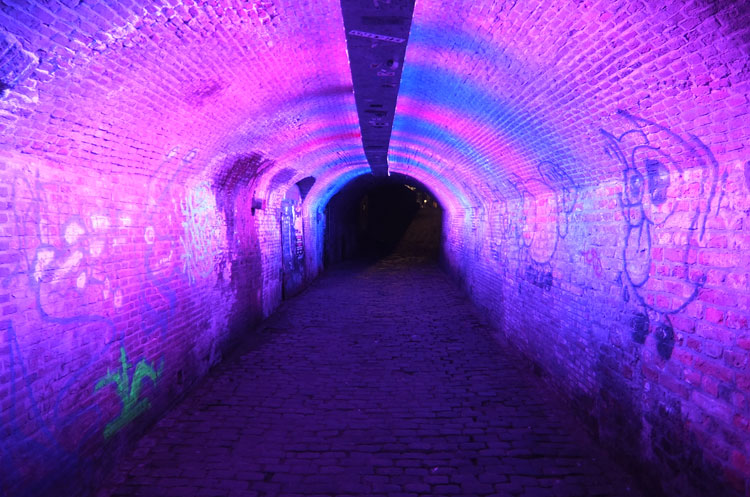 Save
Save
Save
Save
Save
Save
---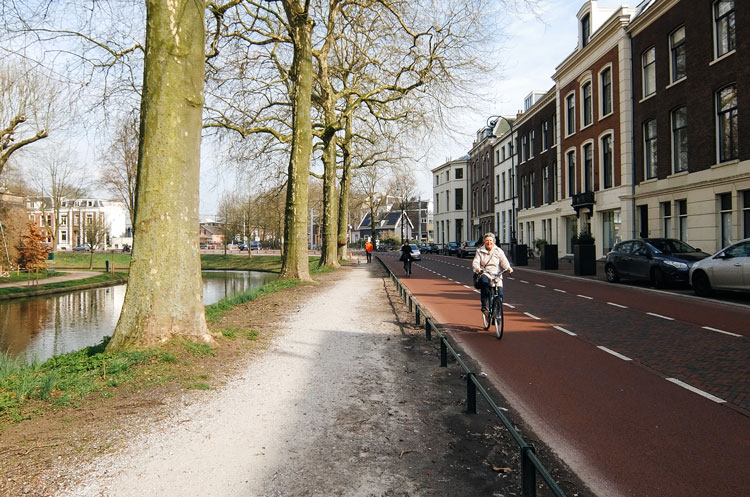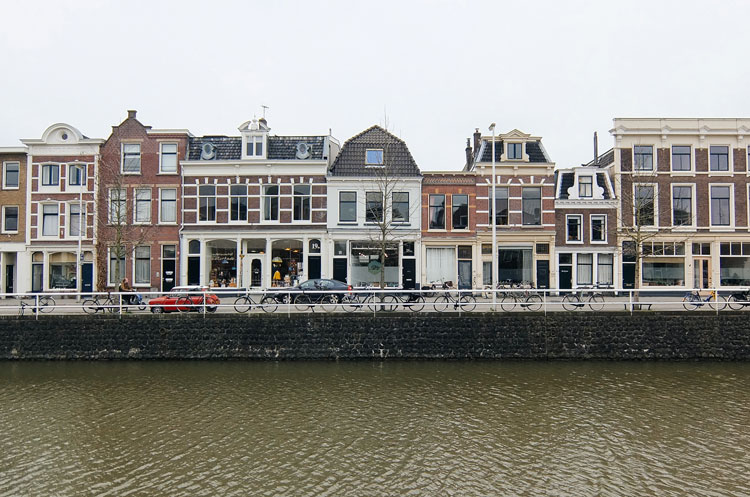 ---
MAP
This guide was created in partnership with Utrecht Marketing and Visit Holland.
If you'd like to advertise your business in this guide, have any recommendations in Utrecht or updates about this guide, you can contact us at hello@thefuturepositive.com
---
You might also be interested in:
---