---
MARSEILLE CITY GUIDE
A place of contrasts, where grit and beauty can be found just around every corner. If you're looking for the typical Côte d'Azur Instagram snap, maybe you should look somewhere else. But if you want a city with an edge, a multicultural population and surrounded by nature, then Marseille is your destination.
In our latest guide, we explore France's second largest city with a different perspective. We have a look at some small businesses and discover its art and culture, but also find time to relax and enjoy the beautiful sunsets and beaches. We invite you to experience Marseille like a local.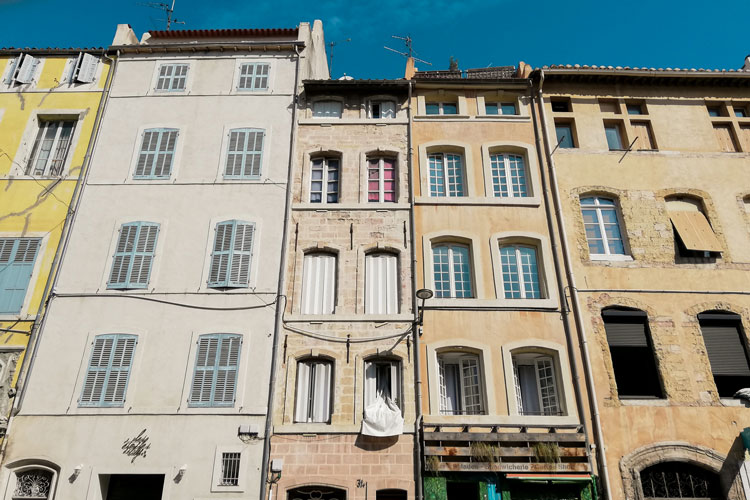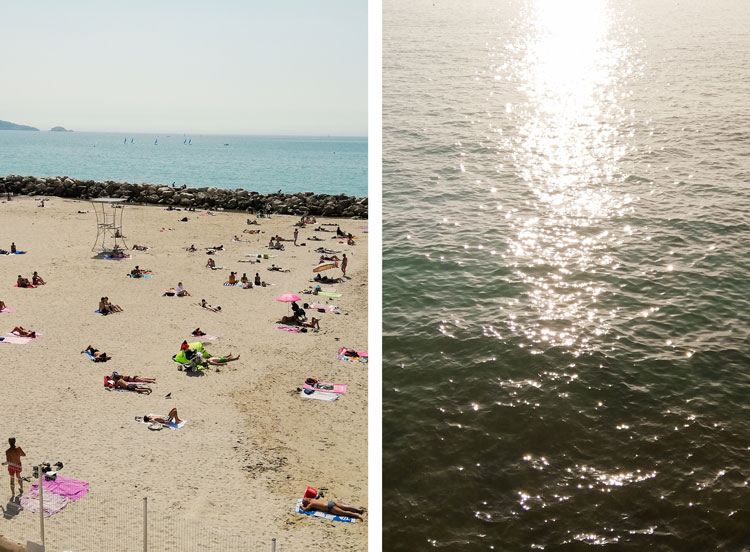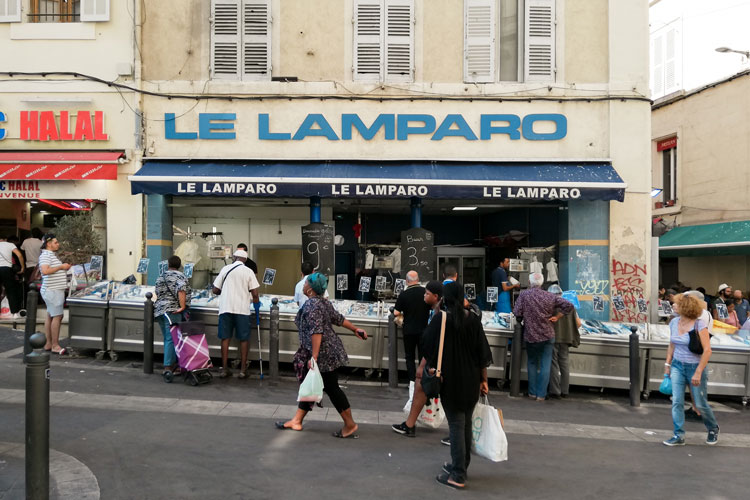 ---
Visit Unité d'Habitation by Le Corbusier
Completed in 1952, Unité d'Habitation (also known as Cité Radieuse), is one of Le Corbusier's most famous and influential work, often referenced as the initial inspiration of brutalist architecture.
The design revolved around the concept of a "vertical city", a building where all the inhabitants could live, play, shop and come together. It comprises 337 apartments and also incorporates shops, a communal rooftop with an art gallery (MAMO) that opened in 2013 and even a hotel, where guests can stay at one of the flats originally designed by Le Corbusier.
You can visit the building for free until 8pm, you just need to enter through the main door and sign up at the concierge desk. You can access the 3rd and 4th floors, where shops and other businesses are located, and also the rooftop terrace where you can enjoy amazing views of the city and the exhibition at MAMO. There are also guided tours in English and French that you can book through the website below.
Unité d'Habitation – 280 Boulevard Michelet

www.resa.marseille-tourisme.com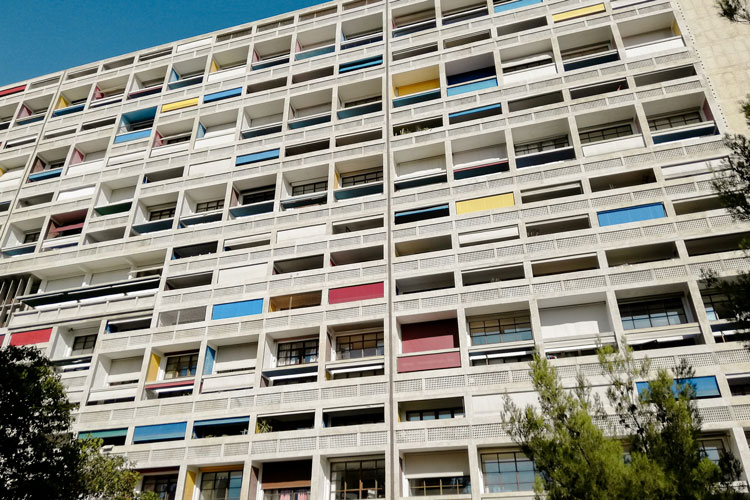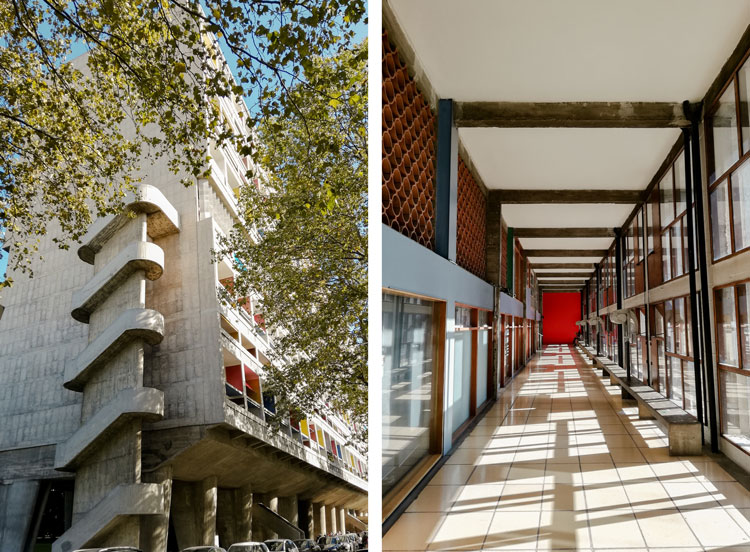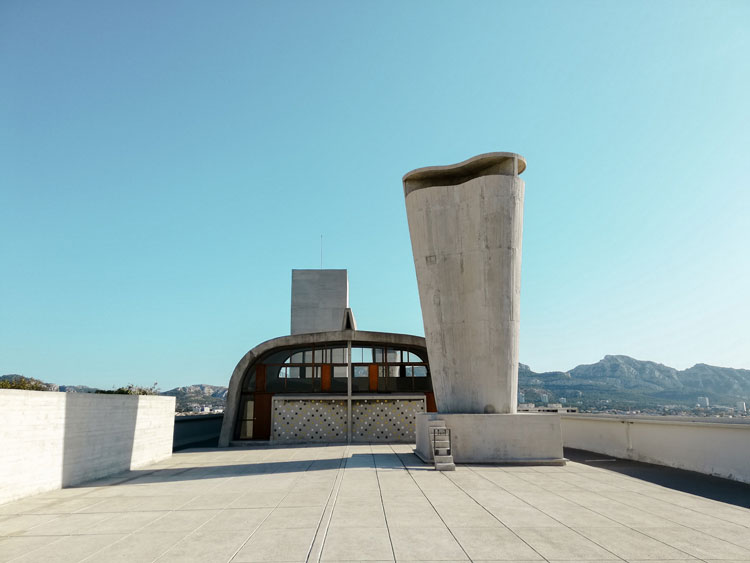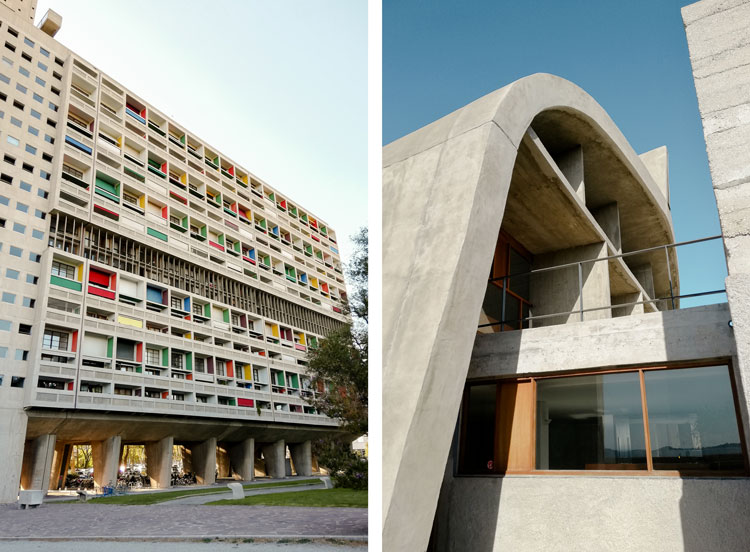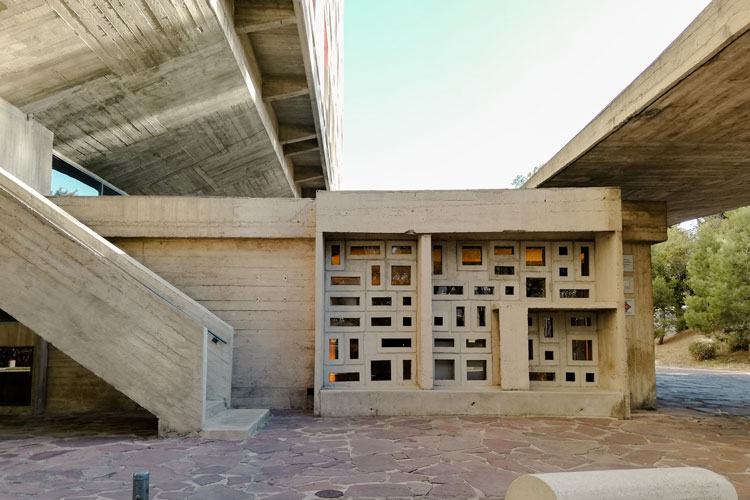 Enjoy the sunset over the sea at Vallon des Auffes

This little port has some of the best sunset views in the city. Just off Corniche Kennedy, the main road by the sea, you can find this little creek filled with fishermen cottages, colourful boats, restaurants and bars.
Standing at the bridge, you can get a beautiful photo opportunity of Vallon des Auffes, especially when the sun is about to set. Just at the left of the bridge, you will find some narrow steps that will lead you directly to the port, where – if you're lucky to find a table – you can have a traditional apéritif while enjoying the relaxing sea view.
Shop for French crafts & labels at Maison Empereur

Opened in 1827 by Francois Empereur, this hardware and cookware store is the oldest in the country. Inside this impressive shop, you will find almost everything you might need for your home from the highest quality manufacturers. Brushes, straw bags, ceramics… mostly made in France by small companies with a long heritage in crafts. This heritage is also reflected in Maison Empereur itself, which is run since 2000 by Laurence Guez, the sixth generation of this family business.
Just across the street, you will find a second store dedicated to workwear and traditional clothing. Step inside to discover French labels that have been producing the same type of garments, refining and improving their designs for years.
Maison Empereur – 4 Rue des Récolettes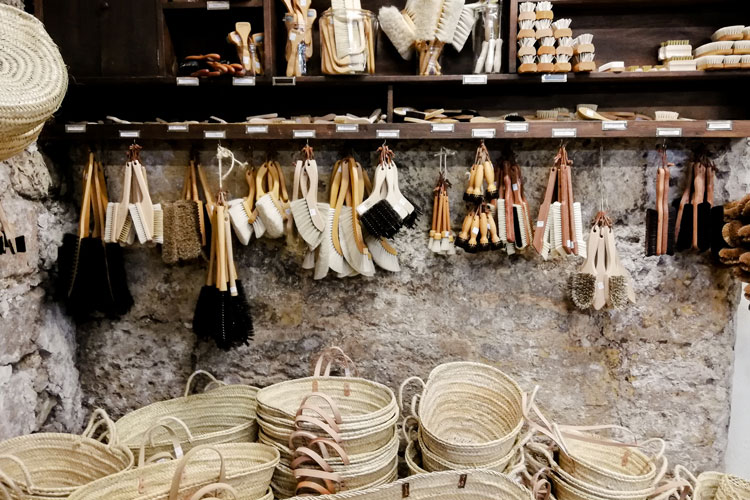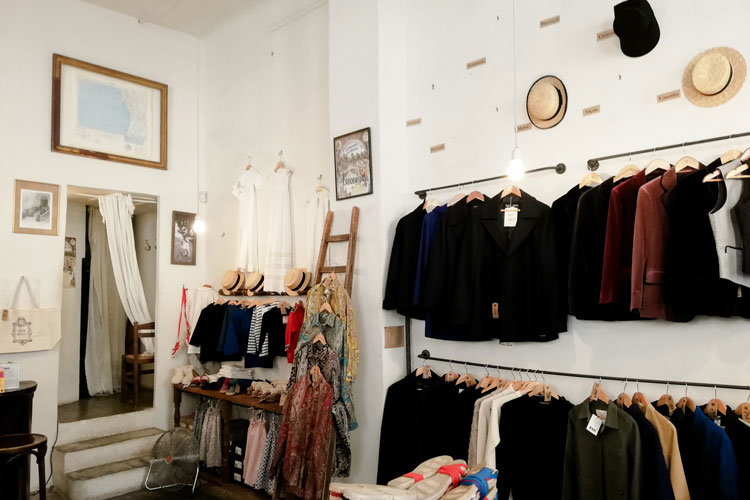 ---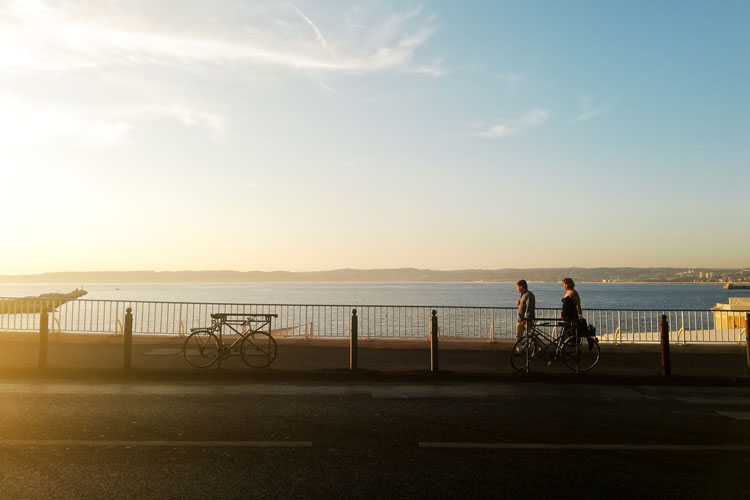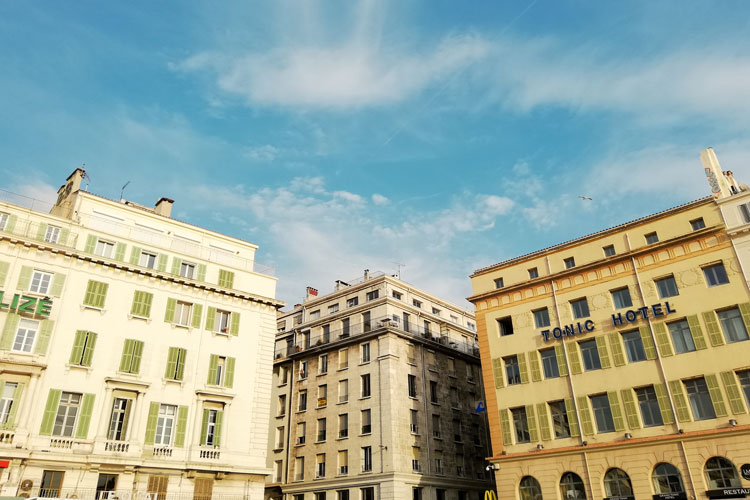 ---
Explore Calanques National Park
This National Park, just outside Marseille and taking over a long stretch of the coast, is definitely worth a day trip. It is comprised of many narrow and steep-walled inlets (calanques) that offer some of the best swims you can find in this region of France.
The best way to reach the Calanques is by car, although there are also boat trips departing from Marseille Vieux Port, during which you can explore several calanques and have a swim at the last one. When visiting by car, you will have easy access to some of the beaches, although to reach the most famous you will have to hike for a bit. It's also important to keep in mind that some areas of the Park might be closed, especially during the summer months, due to high temperatures and risk of fire.
The day we visited, the road leading to Cap Cànàille and the eastern side of the park was closed, but we could still enjoy a swim at Plage du Corton in Cassis, a quaint fishing village perfect for having lunch and a stroll around its traditional shops.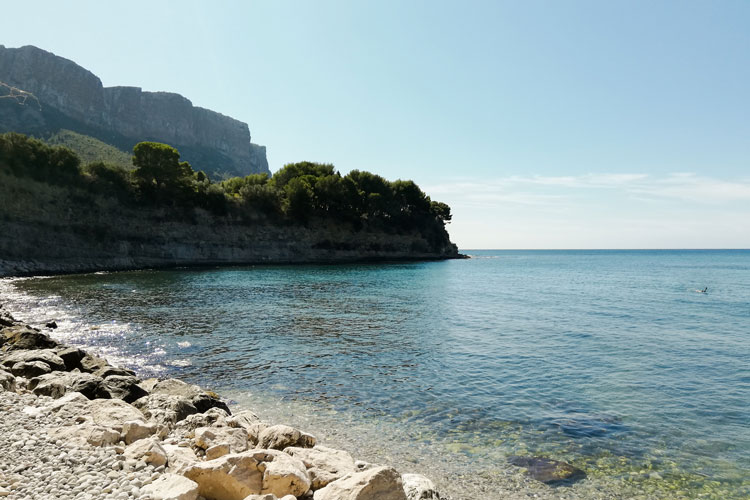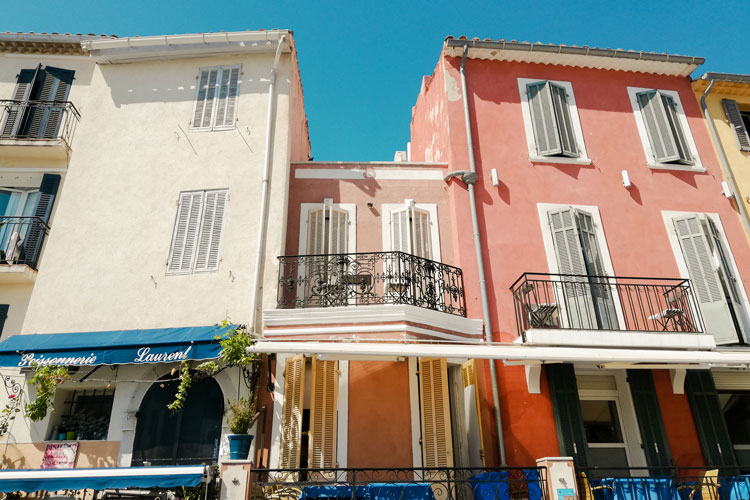 Learn about the Mediterranean at Mucem

The Mucem (Museum of the Civilizations of Europe and the Mediterranean) opened its doors in 2013 when Marseille was designated as the European Capital of Culture. It is now one of the top attractions in the city and is one of the 50 most visited museums in the world.
Its exhibitions are displayed on two sites: the J4, which is a modern architectural cube designed by French architects Rudy Ricciotti and Roland Carta, and Fort Saint-Jean, a fortification by the Vieux Port built in 1660 and restored in 2013 to become part of this project.
Explore the many exhibitions and discover more about the Mediterranean culture, find the perfect read at the bookshop or enjoy the stunning views whilst having a drink at the café's patio.
Mucem – 7 Promenade Robert Laffont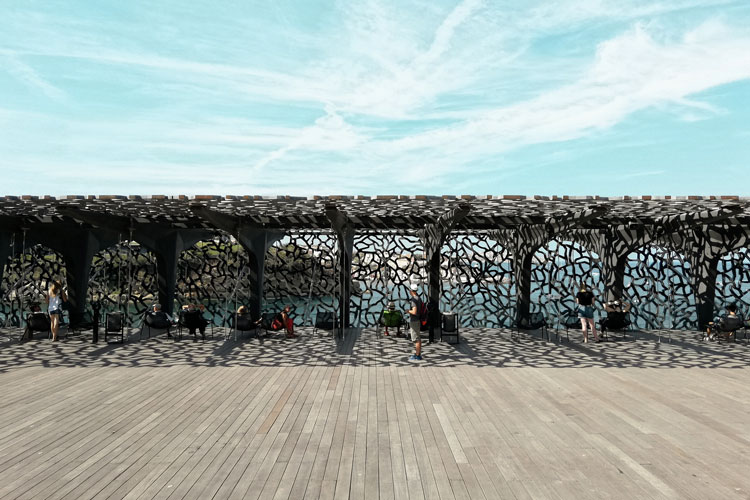 Hop on a ferry to Frioul Archipelago

There are many nice beaches along the coast in Marseille but, if you want to have a unique experience you have to pay a visit to Frioul Archipelago. This group of 4 islands is located just 4Km from Marseille and can be accessed by a ferry, which you can take from the Vieux Port.
The 40-minute ride will take you to Île Ratonneau where you can easily walk to some of the beaches like Calanque de Saint-Estève (shown in the photos). This is the main island and here you will find some restaurants and historical sites like the ruins of Fort de Ratonneau and Hôpital Caroline, which was originally used to quarantine travellers. Île Ratonneau is connected to Île Pomègues, where you can also find several beaches and other landmarks.
The ferry will also take you to Île d'If, site to Château d'If, known as the setting for Alexandre Dumas' novel The Count of Monte Cristo.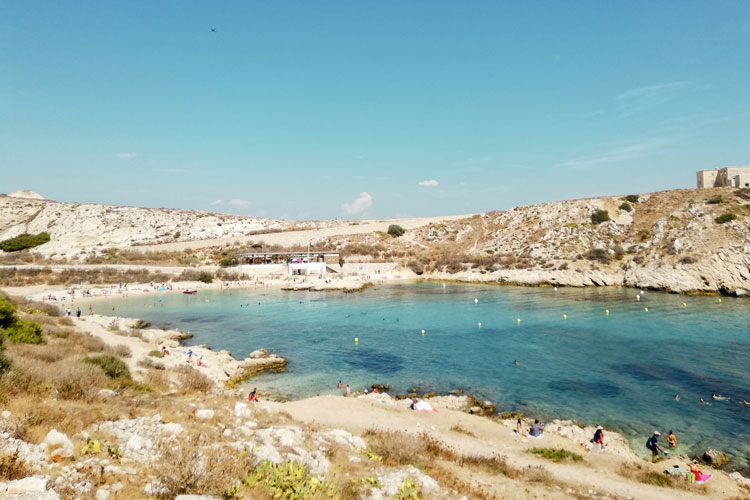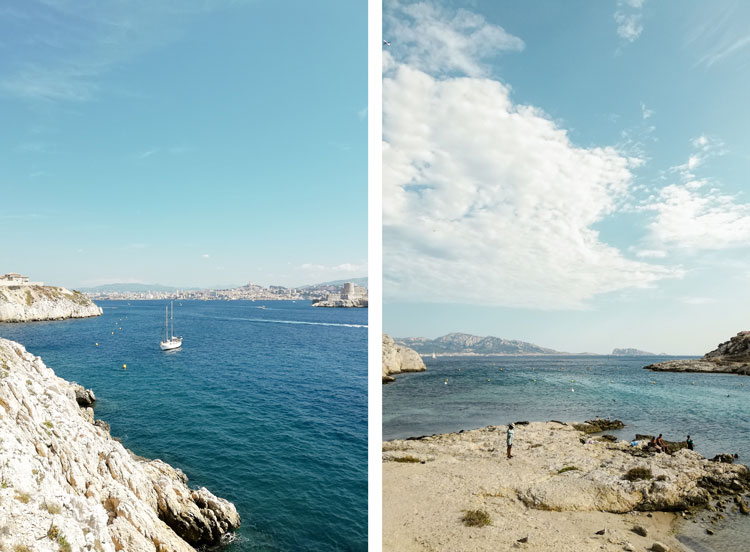 ---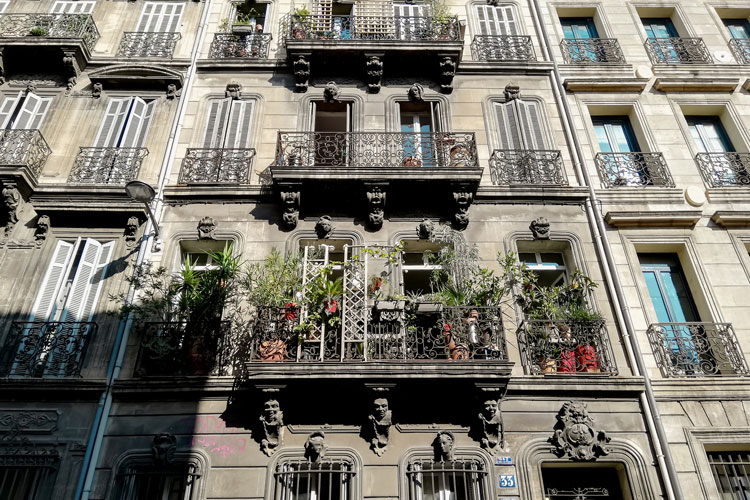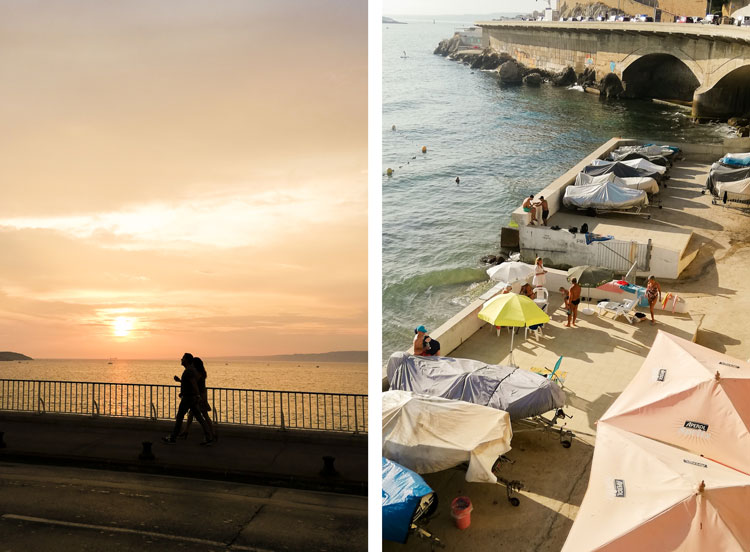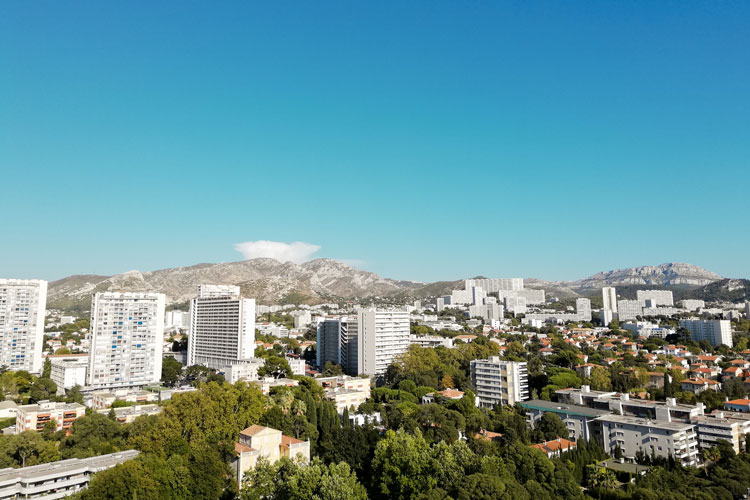 ---
Discover the cultural offer of La Friche
La Friche, also known as Friche la Belle de Mai, is a former tobacco factory turned into a cultural complex in 1992. Today, this creativity centre is a workspace for 400 artists and creatives, and also houses a sport area, a restaurant, 5 concert venues, a bookshop, several exhibition spaces and an impressive rooftop.
There are many events happening everyday and, especially during the summer months, you can enjoy gigs and other activities at the rooftop whilst taking in the panoramic views of the city.
La Friche – 41 Rue Jobin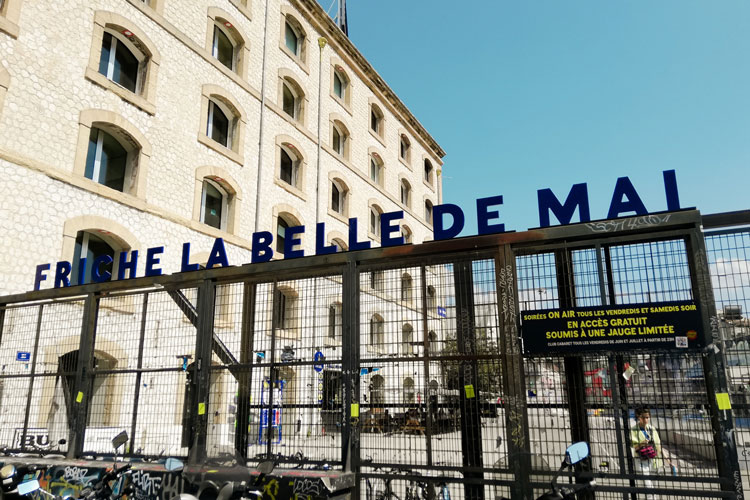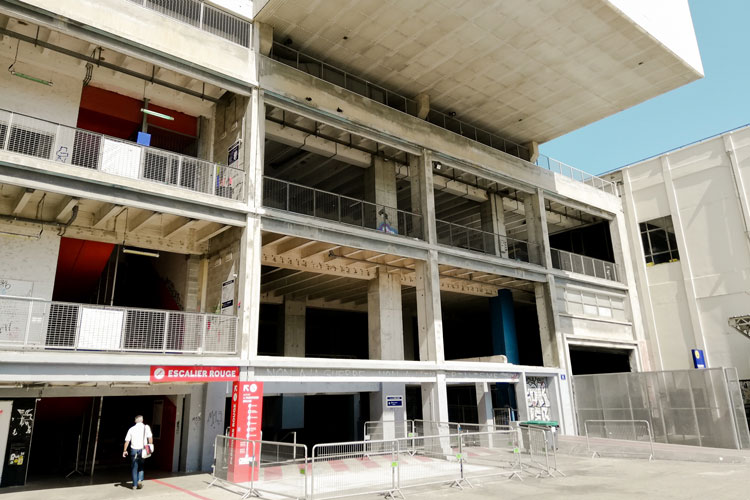 Go for a stroll around Parc Longchamp

A green space in the middle of the city, Parc Longchamp is the perfect place to disconnect and relax during your trip. The impressive entrance to this park, Palais Longchamp, opened in 1869 and was built to celebrate the construction of the Canal de Marseille.
This palace is home to two of the main museums in the city: the Musée des Beaux-Arts with a collection of paintings, sculptures and drawings ranging from the 16th to 19th centuries, and the Muséum d'Histoire Naturelle with a collection of zoological, botanical and mineral specimens.
Parc Lonchamp – Boulevard Jardin Zoologique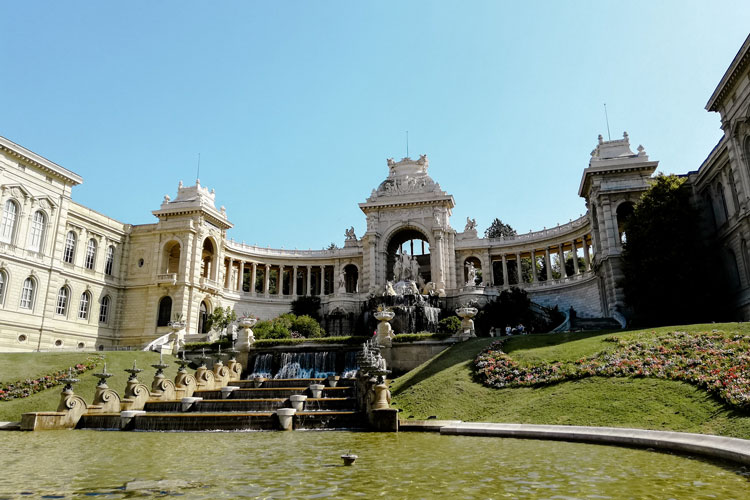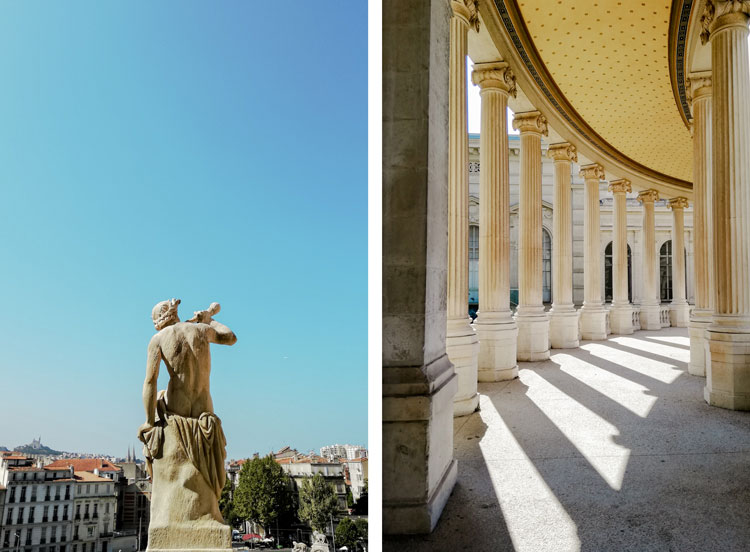 ---
MARSEILLE – MAP
---
You might also be interested in:
---
---