---
MADRID CITY GUIDE
Delicious food, great weather, beautiful architecture, an extensive cultural offer and a vibrant nightlife – Madrid has it all.
Wander around Madrid's lively streets and get to experience the locals' lifestyle. Order a vermouth and enjoy the Spanish sun outside, go shopping in the Malasaña and Chueca neighbourhoods or visit some of the numerous museums and small galleries located across the city.
We hope you enjoy our first City Guide in Spain. Have a look at all the places we visited and plan your own itinerary.
---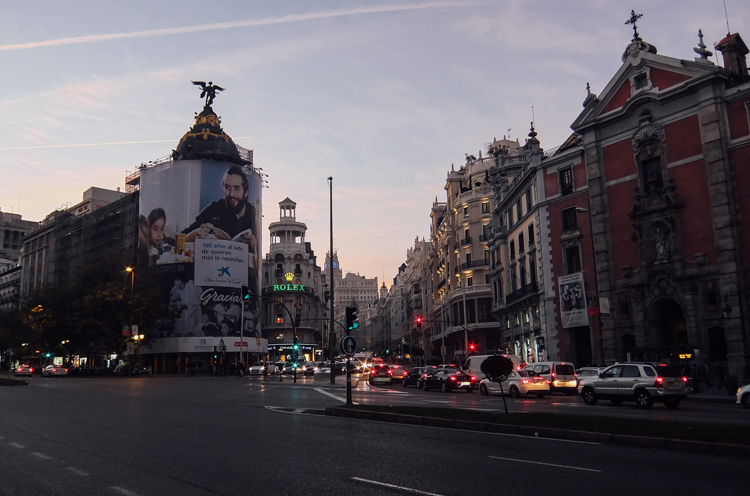 ---
STAY
One Shot Prado 23

For our stay in Madrid, we chose One Shot Prado 23, a cozy and affordable hotel located in the centre of Madrid and just a stone's throw away from some of the main attractions. Part of One Shot, an independent chain of boutique hotels with locations in Madrid and Valencia, One Shot Prado 23 combines design and art to make you feel at home.
The rooms are big, decorated in a minimalist style and showcasing art by local artists. They also feature unique details, which make One Shot Prado 23 excel from the competition – the TV doubles as a big mirror, your keys come in a Polaroid shaped holder and the hotel info brochure is accompanied with a map of photo-worthy locations in Madrid and a small guide on how to take good photos.
The hotel corridors also display photographs, paintings and installations by local artists and each floor has a Nespresso Machine available at no charge for all guests.
One Shot Prado 23's unbeatable location allows guests to discover Madrid's centre on foot – and visit all the locations featured in the hotel's map – whilst the closest metro station is just around 5 minutes away, in case you want to explore other areas of the city.
One Shot Prado 23 – Calle del Prado 23, 28014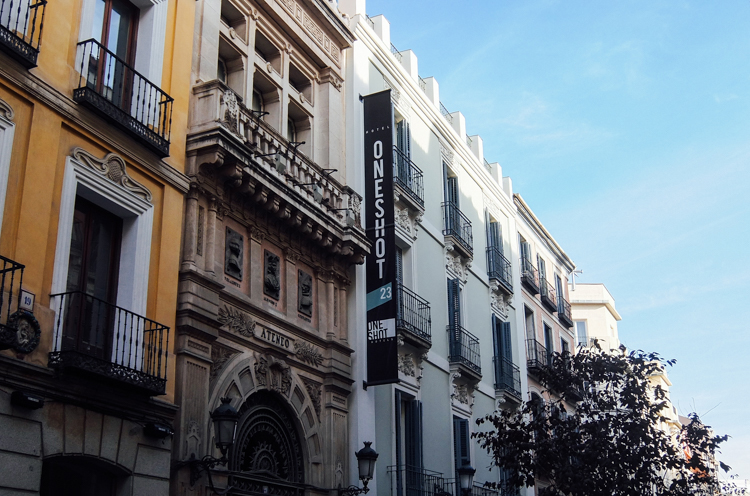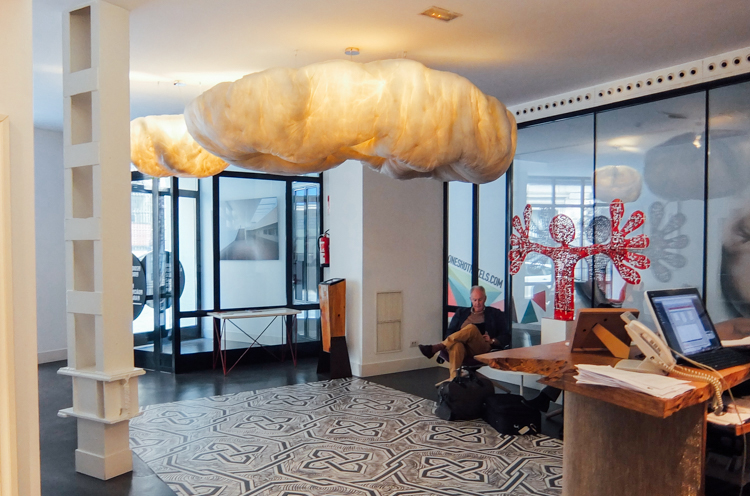 ---
EAT & DRINK
Federal Café

Located in the Conde Duque neighbourhood, Federal Café is a spacious coffee shop serving good coffee and a great selection of dishes which can be tasted at any time of the day. Nicely decorated, the café features different areas where you can work comfortably or enjoy nice food next to local young professionals and students.
 Federal Café – Plaza Comendadoras 9, 28015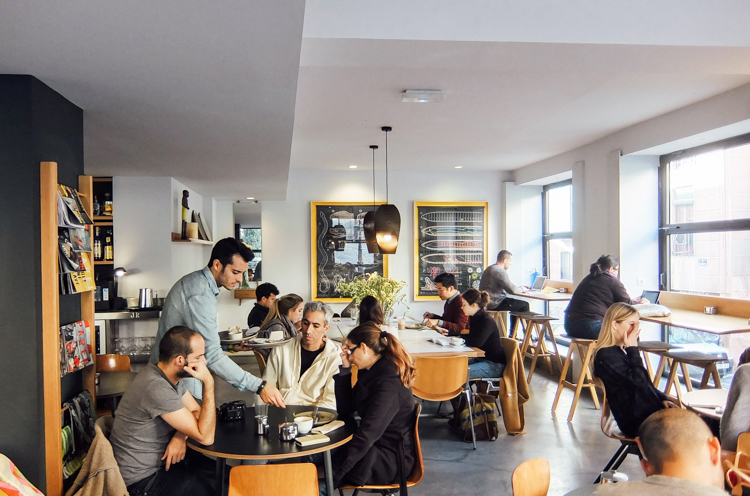 Muta

Muta is an innovative restaurant that transforms itself into a new food experience every few weeks. Conceived by freelance food designer Sr. Bonet – who's also the mastermind behind Sala de Despiece, located on the same street – the food, interiors and name change completely based on a theme.
When we visited, Muta was called Smoking Club and offered a delicious menu of slow-cooked, smoked dishes with a focus on meat.
Muta – Calle de Ponzano 10, 28010

www.facebook.com/www.muta.bar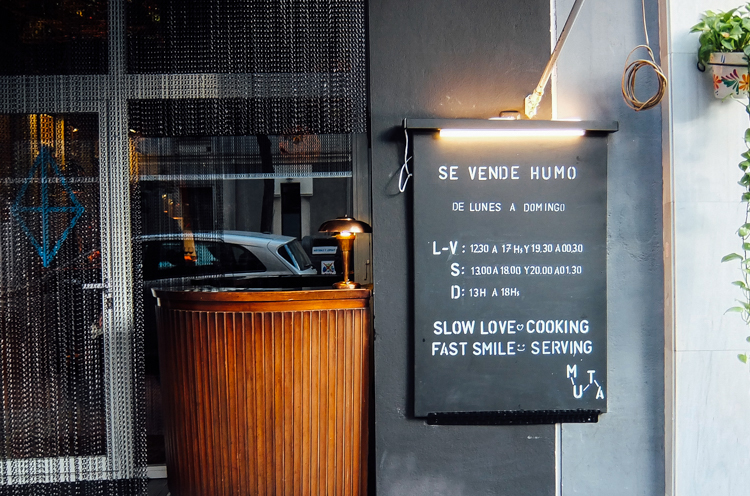 La Ardosa

Founded in 1892, La Ardosa is an iconic bar located in the heart of the Malasaña neighbourhood. A must-stop for those wanting to see a traditional Spanish 'bodega' or bar, La Ardosa is always packed with locals enjoying its famous 'tortilla de patatas'.
We recommend visiting before lunch time and having vermouth, a Spanish tradition which is now coming back strong, especially among the younger generations.
La Ardosa – Calle Colón 13, 28004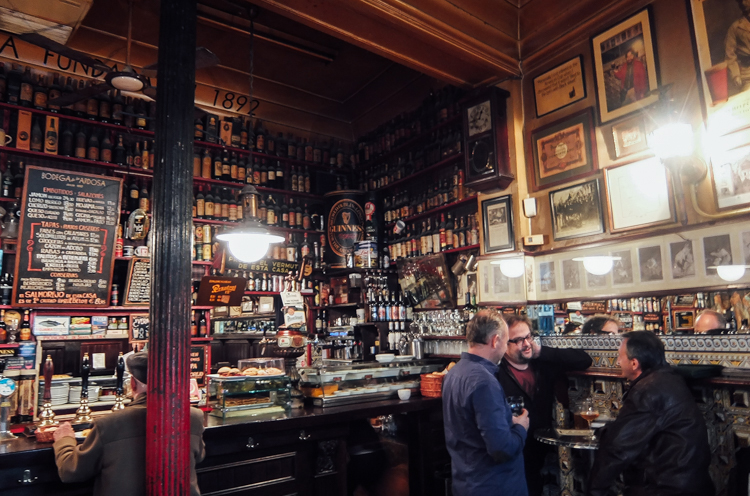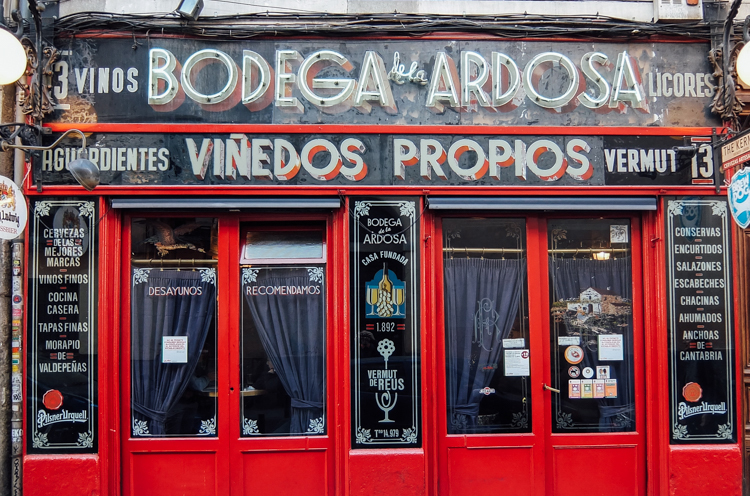 Bosco de Lobos

Bosco de Lobos is part of En Compañía de Lobos, a restaurant group with venues in Barcelona, Madrid and Mexico City. Located in the courtyard of the Colegio de Arquitectos (Architects Association), Bosco de Lobos offers a tasty menu with an innovative take on Italian cuisine.
The modern interiors blend perfectly with the beautiful location and the amazing outside area, where you can also enjoy food or drinks.
Bosco de Lobos – Calle Hortaleza 63, 28004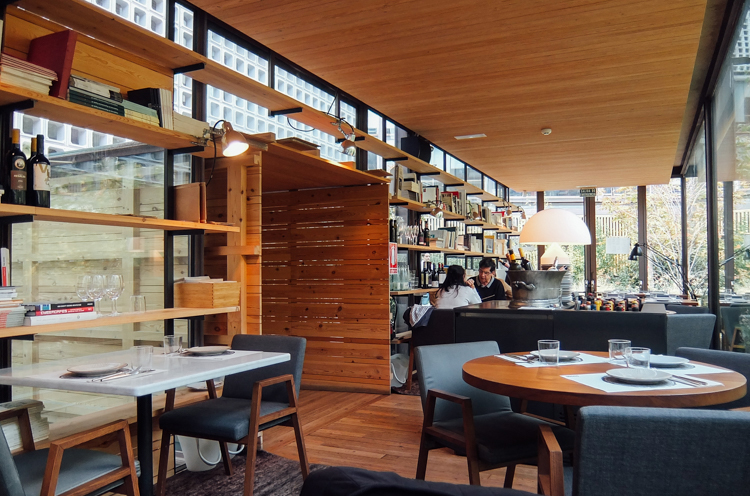 Toma Café

Toma Café has become one of the main destinations for the lovers of specialty coffee in the Spanish capital. This small coffee shop serves delicious brew and other handmade drinks such as juices and lemonade. Toma Café is the perfect spot to recharge your energy whilst shopping around the Malasaña neighbourhood.
Toma Café – Calle de la Palma 49, 28004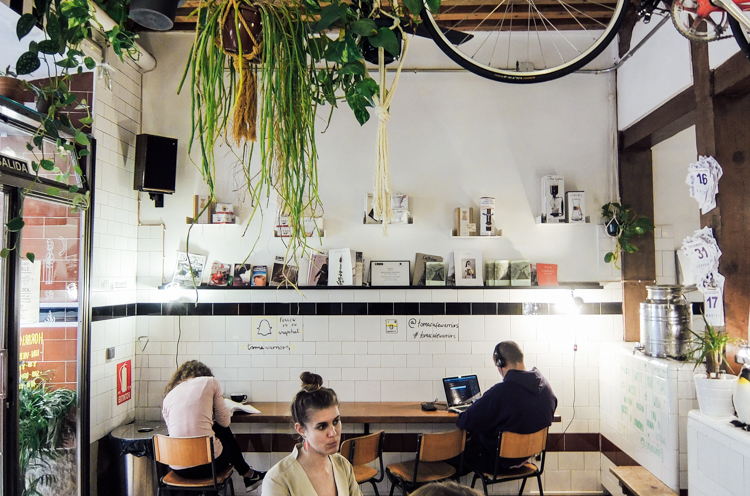 Celso y Manolo

Celso y Manolo is a modern take on a traditional Spanish bar but paying special attention to little details and the quality of the food they serve. Owned by Grupo Deluz y Cía – another independent restaurant group with locations in Valladolid, Santander and Madrid –Celso y Manolo is the perfect place to taste tapas prepared with local and organic produce, whilst enjoying a glass of wine from their extensive menu or their famous vermouth.
Celso y Manolo – Calle Libertad 1, 28004

www.tascacelsoymanolo.wordpress.com
---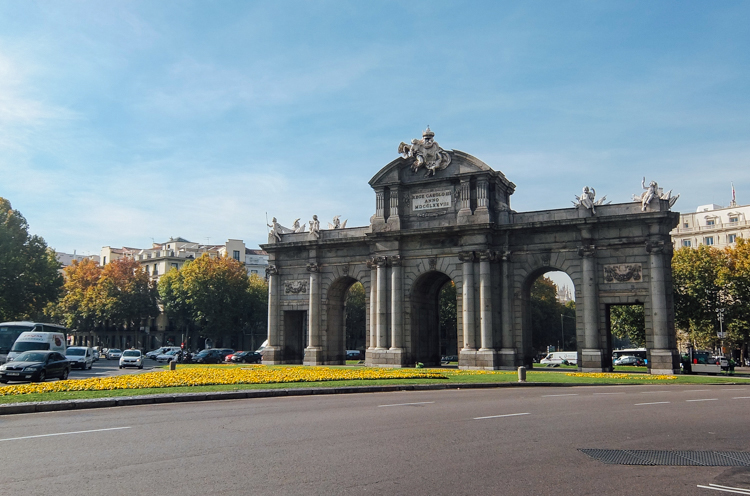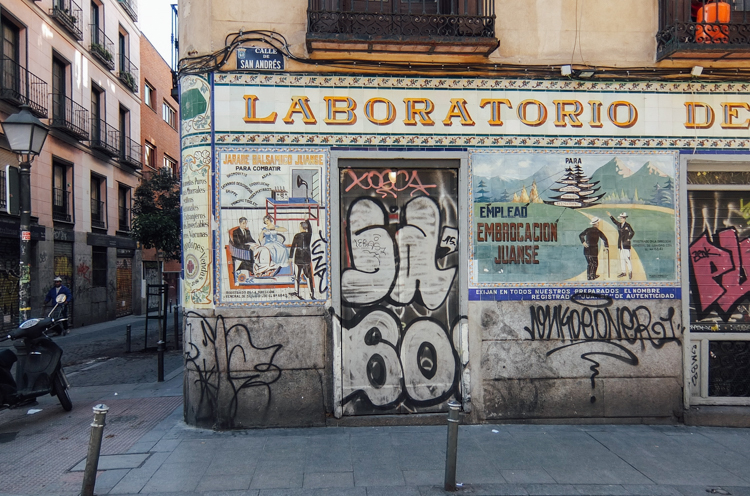 ---
SHOP
Do Design

Do Design is a concept store in the city centre, stocking a wide selection of goods ranging from clothing and homeware to magazines and stationery. Inside this interesting space, you can find products from emerging and more established designers coming from all around the world.
Do Design's owners describe it as a shop with a philosophy focused on the creation of a space integrating art, fashion and design as seen through the same lens.
Do Design – Calle Fernando VI, 28004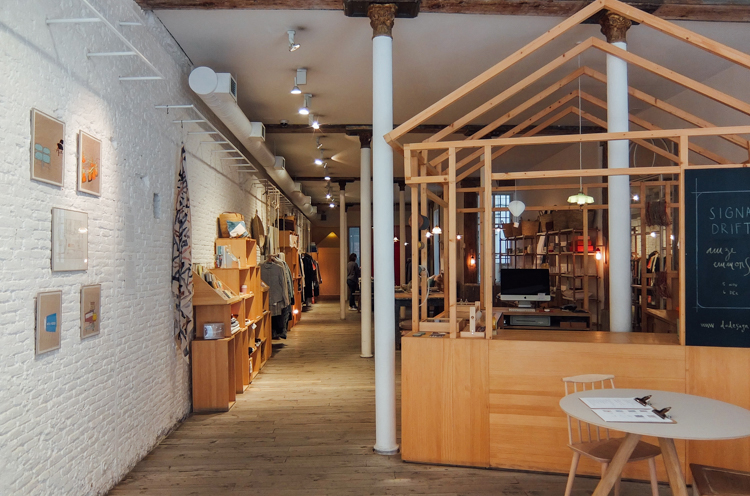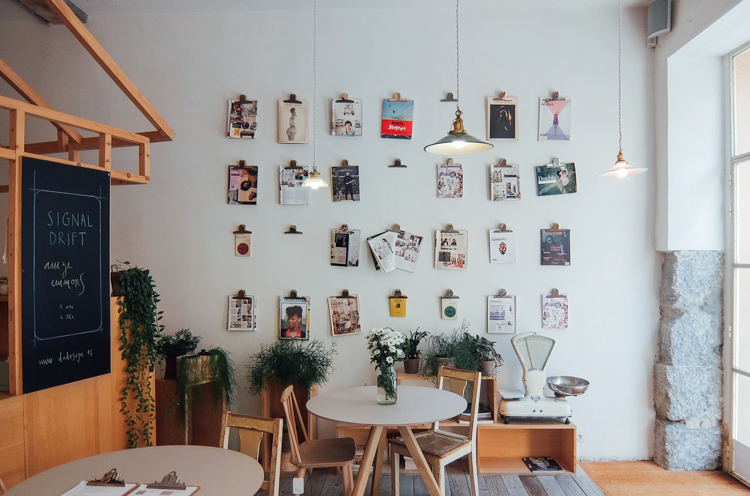 Swinton & Grant

Located in the Lavapiés neighabourhood, Swinton & Grant is comprised of a bookshop, a café and a gallery space. In the bookshop, you can find a nicely curated selection of graphic novels, art and photography books, as well as self-published books. The spacious café area is great for working or enjoying your purchases from the bookstore, whilst the gallery space downstairs supports the work of Spanish and national emerging artists.
Swinton & Grant – Calle Miguel Servet 21, 28012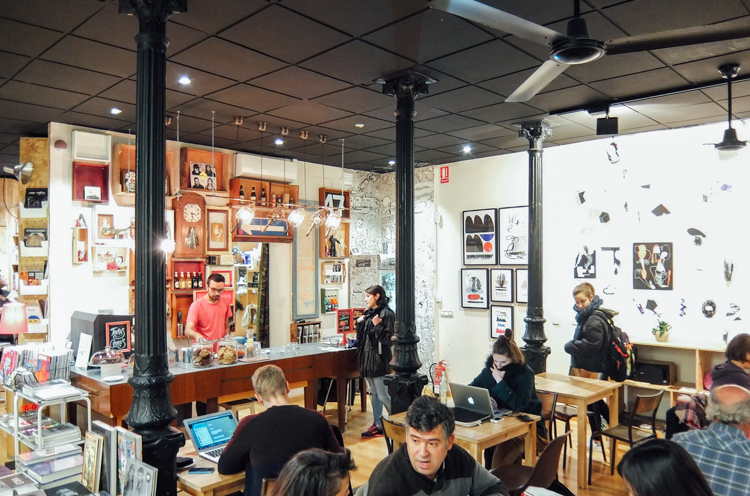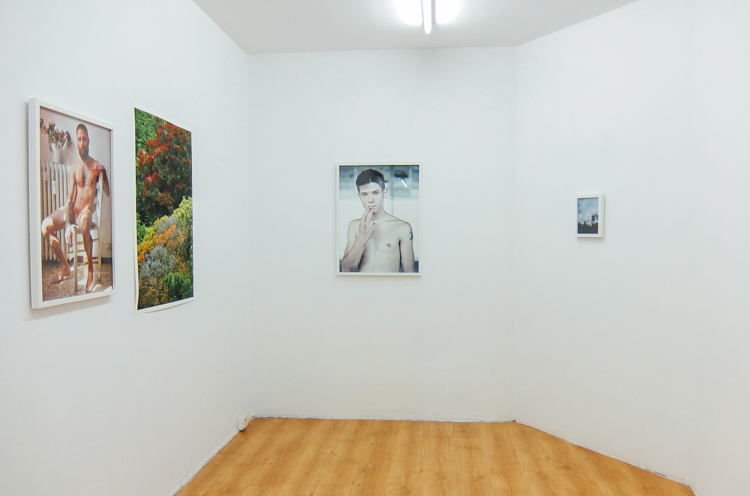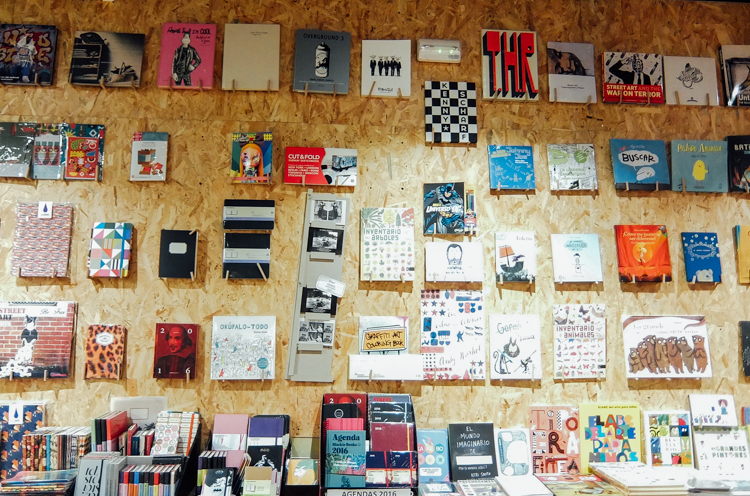 Pinar

Pinar is a small menswear shop stocking products from mountain-inspired labels. Inside, you can find a wide range of accessories – from sunglasses to pocket knives – clothing and shoes. Pinar is also very involved with music – the shop organises small acoustic sessions and publishes playlists on its website.
Pinar – Calle de la Verónica 15, 28014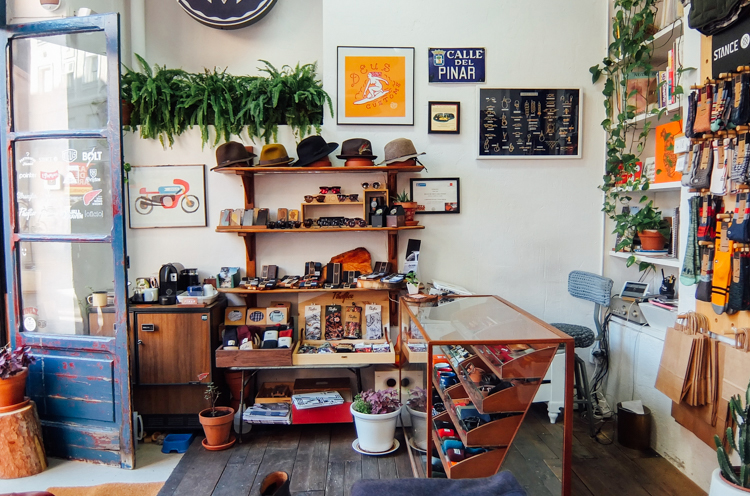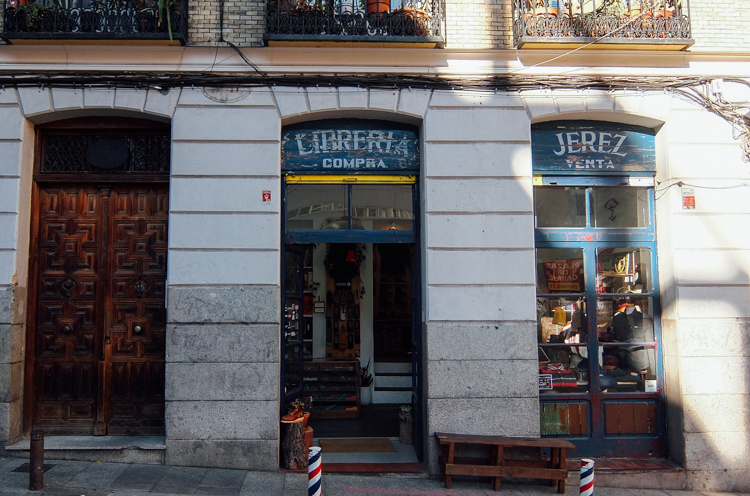 Cacto Cacto

If you love cacti, do not leave Madrid without paying a visit to Cacto Cacto. This shop only sells cacti and succulent plants, as well as everything you need to grow them and take care of these special plants. From just a few inches to several feet, here you can find any cactus you can possibly think of.
Cacto Cacto – Calle Fernando VI 9, 28004

www.facebook.com/pages/Cacto-Cacto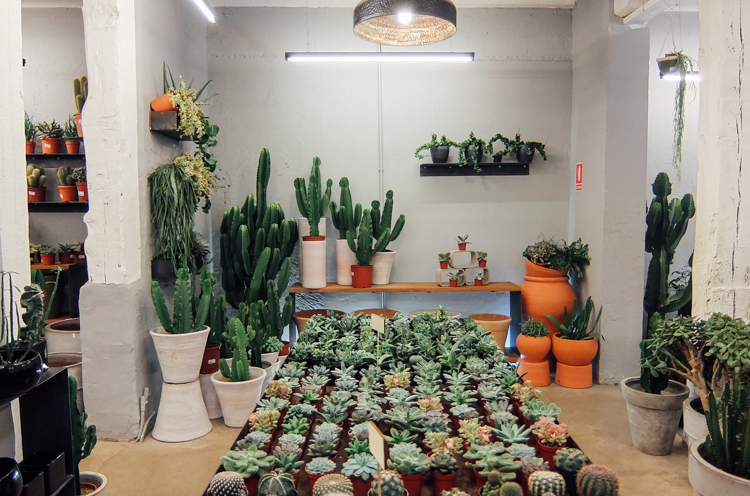 ---
VISIT
CaixaForum

Designed by Swiss architects Herzog & de Meuron, this museum and cultural centre combines the structure of an old electrical station with new floors built on top of it. It is also located next to an imposing vertical garden designed by Patrick Blanc.
CaixaForum is home to numerous exhibitions and shows, a shop, a café and a restaurant. The entry fee to the exhibitions is 4€ but you can explore the building at no charge, including the impressive staircase.
When we visited we were able to enjoy a retrospective about Finnish architect and designer Alvar Aalto, whom we wrote about in our Helsinki City Guide.
CaixaForum  – Paseo del Prado 36, 28014

Círculo de Bellas Artes
The Círculo de Bellas Artes is a cultural organisation where Madrileños can enjoy exhibitions, plays, gigs and other activities. One of the most popular attractions of this building in central Madrid is its terrace, from which you can enjoy breath-taking views of the city while you sip on a cocktail and listen to music.
Círculo de Bellas Artes – Calle de Alcalá 42, 28014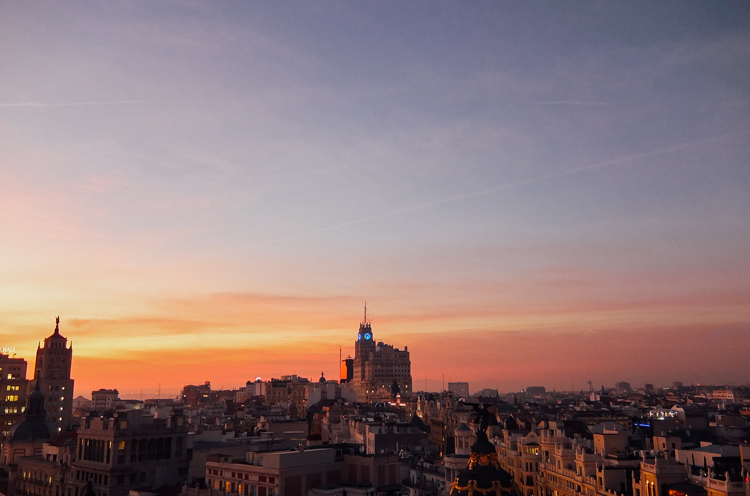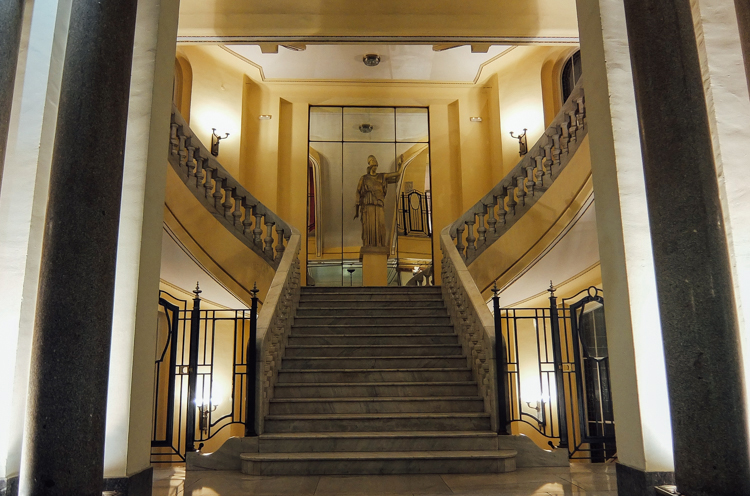 Fundación Mapfre
Fundación Mapfre is another cultural organisation with two buildings in Madrid. The one on Bárbara de Braganza street is entirely dedicated to photography and hosts 4 different exhibitions every year, with free access. When we visited, we could enjoy a retrospective of Czech photographer Josef Koudelka's work.
Fundación Mapfre – Calle Bárbara de Braganza 13, 28004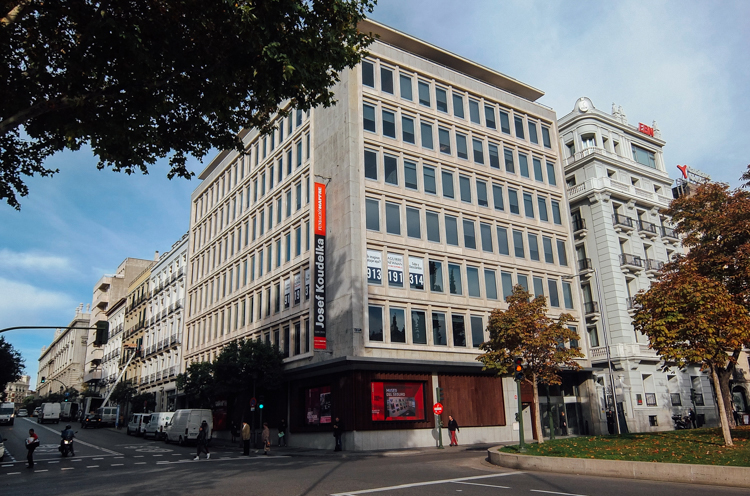 Matadero

Matadero is an arts complex built in a former slaughterhouse located in the south of Madrid's city centre. Comprised of a high number of different spaces dedicated to cinema, music, design, art and other disciplines, Matadero is one of the most interesting cultural attractions in the city.
From seeing live DJs to discovering new artists, there are so many activities you can enjoy at Matadero. As it is located a little far away from the rest of places featured in this guide, we recommend planning your visit and checking the programme ahead to make sure you have enough time to see everything you want to.
Matadero – Plaza de Legazpi 8, 28045

Museo ABC

Located just a few metres away from Federal Café, Museo ABC is a free museum entirely dedicated to graphic arts and illustration. A former brewery, the geometric building designed by Spanish architects Aranguren + Gallegos houses exhibitions by Spanish and international artists.
Museo ABC – Calle Amaniel 29, 28015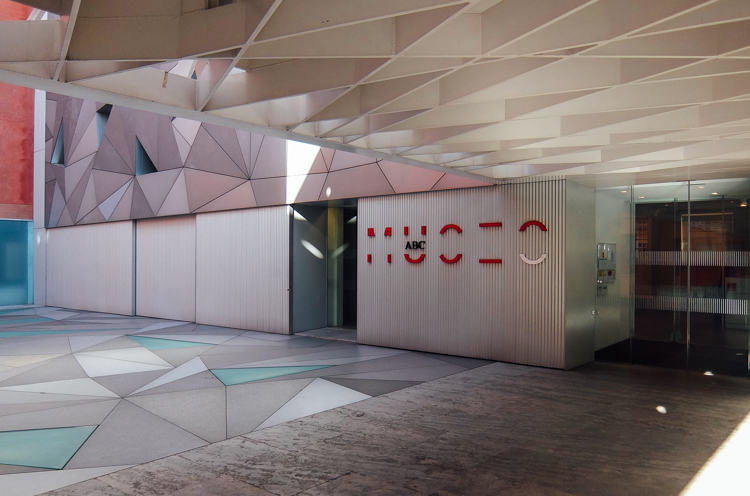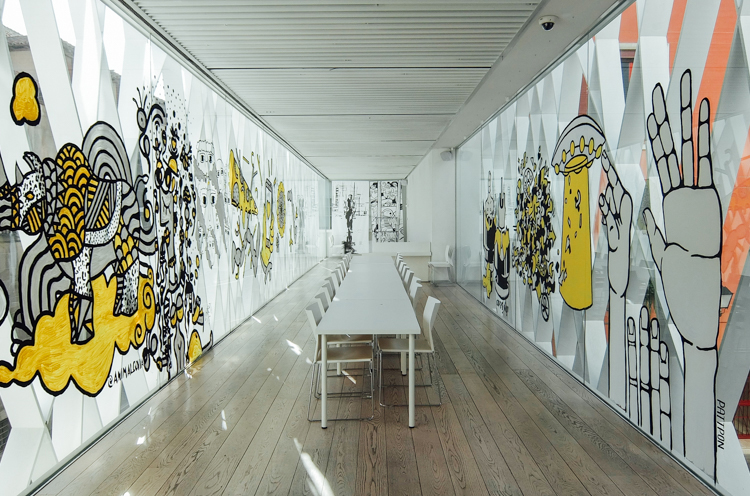 El Retiro

No visit to Madrid is complete without a stroll around El Retiro. The city's main park attracts visitors from all around the world and is also a popular spot amongst the locals. Walk around its numerous paths, rent a row boat, visit an exhibition at Palacio de Cristal or explore the different buildings in the park.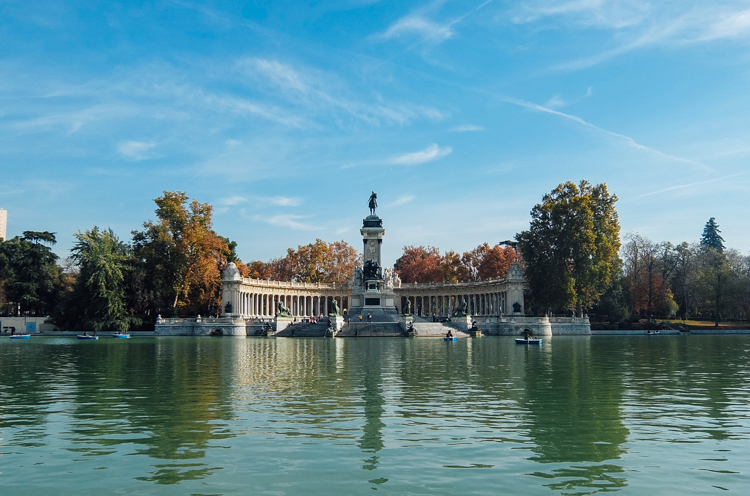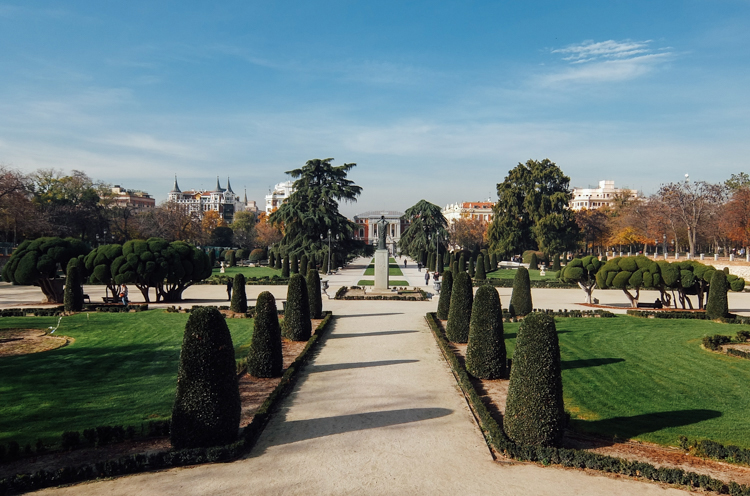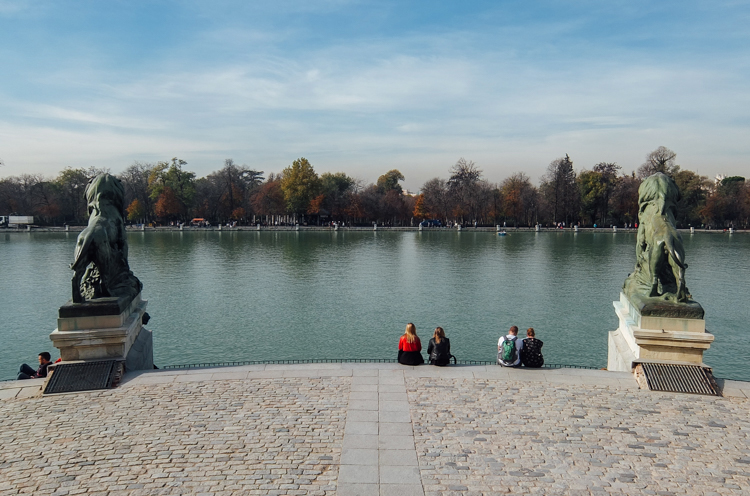 Museo Reina Sofía

Reina Sofía is a museum dedicated to contemporary art and is home to one of the most important collections of Spanish 20th century art, including Picasso's Guernica – the most visited masterpiece in the museum.
The museum is comprised of two different buildings, a former hospital and an impressive modern structure designed by French architect Jean Nouvel and opened in 2005. The vast permanent collection and temporary exhibitions are displayed in the old building whilst the new building houses the museum's offices, library, bookshop and restaurant.
Museo Reina Sofía – Calle de Santa Isabel 52, 28012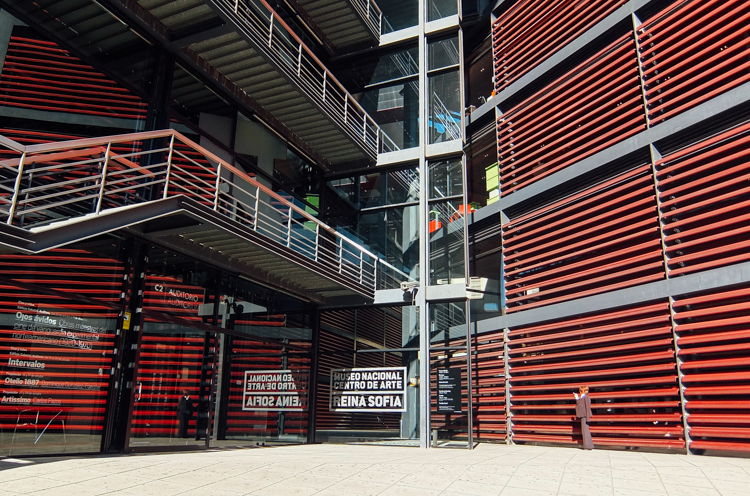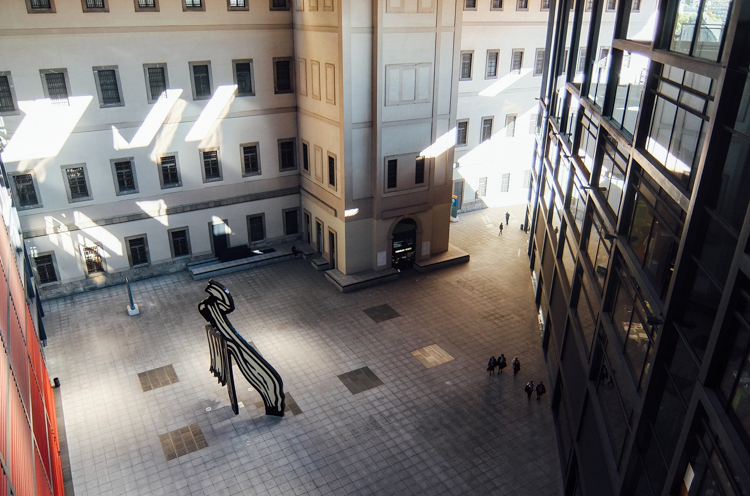 ---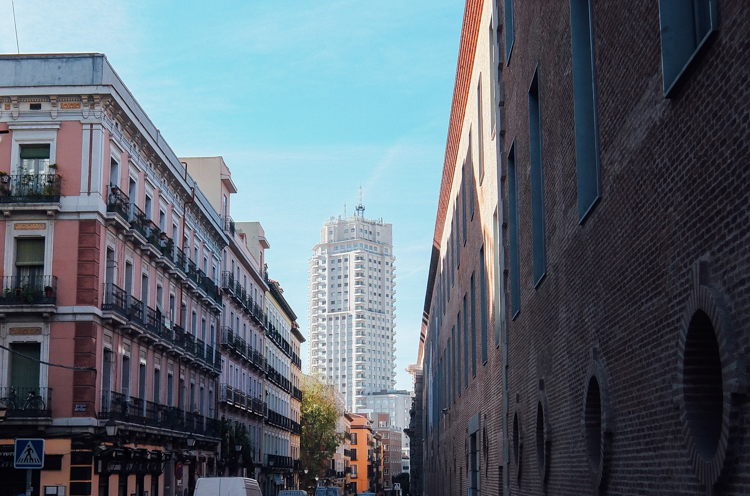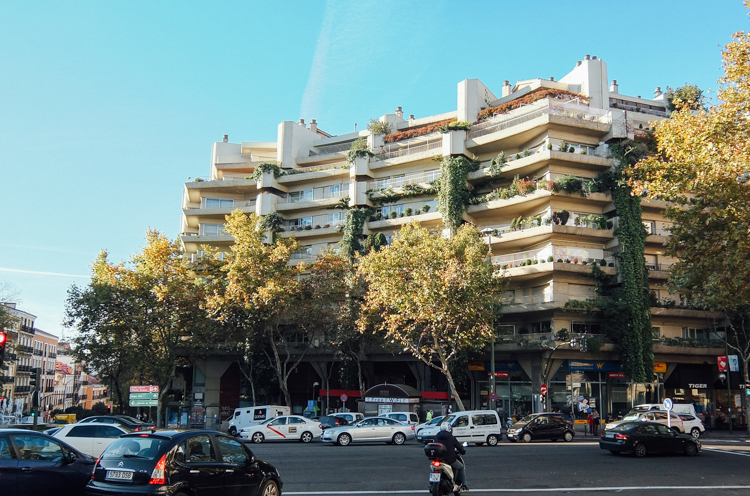 ---
MAP
If you'd like to advertise your business in this guide, have any recommendations in Madrid or updates about this guide, you can leave a comment below or contact us at hello@thefuturepositive.com
---
You might also be interested in:
---