Since time immemorial, Las Vegas has been a byword for thrills, excess and all things gambling. Packed with luxury, Vegas is home to some of the world's finest casinos.
Now, Vegas is the type of place where it can be easy to make the mistake of assuming all casinos here are alike. After all, they all look similar and offer the same experiences, right?
Wrong! The variety of casinos in Vegas is what makes this city so much fun and anybody who visits without properly experiencing the best is missing out. Many players today prefer to play online, with payforit casino options becoming more and more popular among players, you can check it out here.
From classic centers of gambling and fun to modern takes on the theme, Vegas is brimming with options for every type of gambler and, indeed, even casual visitors.
In this article, we will look to create a comprehensive 2020 Las Vegas casino guide to help you plan your perfect Vegas getaway in style.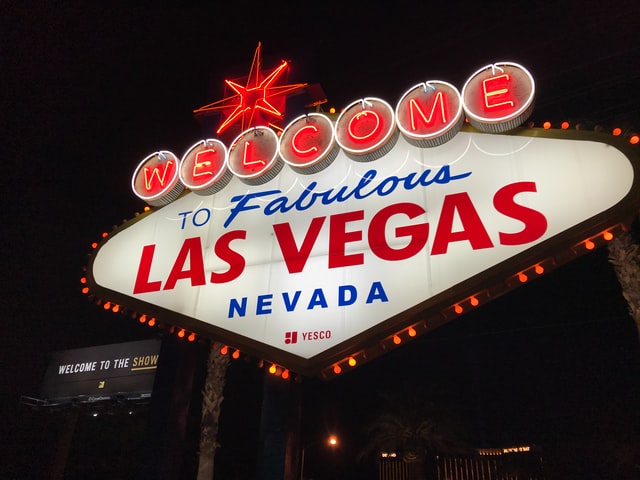 Image via Unsplash
Red Rock Casino
Although over 10 miles from the Las Vegas strip yet, Red Rock is a must-visit due to its truly unique design features. This huge, sparkling structure is home to 3 acres of fun including a stunning swimming pool and the planet's most expensive bowling alley. Throw in a bingo hall and a multiscreen cinema in addition to plenty of swanky dinner options and you have a special place indeed. There is also a classy spa here in addition to an ultra-modern fitness zone.
Bellagio
One of the most famous casinos on the planet, the Bellagio is the world's best-known poker destination. By now one of the most lauded casinos in Las Vegas, the finest cards players on earth continue to come here to compete for pots that can make a millionaire in just a single hand! This behemoth of a casino boasts dozens of restaurants, a lush indoor garden and what might just be the most famous and most photographed water fountain on earth.
Stratosphere Casino Hotel and Tower
Visible from anywhere in Las Vegas, the Stratosphere is a stunning tower casino spread across a whopping 80,000 square foot. With over 1,500 slot and video poker machines, this might just be the best place in town for slots lovers. Add to this a wealth of dining options, bars and the world's highest rollercoaster and its easy to see why many consider The Stratosphere to be a must-visit casino.
MGM Grand
Known around the world for its casino offerings as well as being a blue-riband destination for combat sports, the MGM remains America's biggest hotel and one of its most luxurious. Set across 171,500 square feet of space, the MGM is worth seeing just for the amount of luxury on show! 
For gamblers, MGM Grand has no end of slots and card gaming options as well as one of the nation's finest sports betting areas.