Amber Feijen & Warre Geens
Studio Amber & WARRECORDS
Amber Feijen and Warre Geens are a creative couple living and working Antwerp. Amber is an interior designer and Warre works in the music industry, but they've recently decided to join forces and work together on their first project: WARRECORDS, a store focusing on vinyl and electronic music designed by Amber and run by Warre.
We visited them at their store and asked them about their inspiration, plans for the upcoming months and advice for other couples who are considering working together.
Photos by Jonas Camps & Geert van Hertum. Interview by Future Positive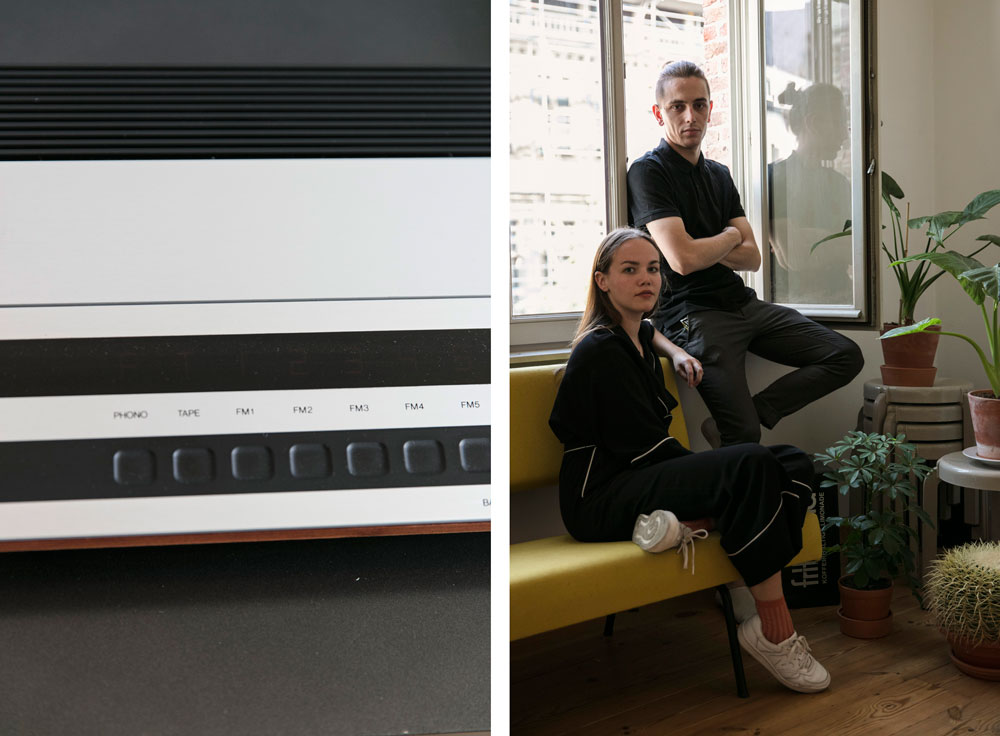 Can you introduce yourselves and tell us a little bit about your education and backgrounds?
Amber: I'm a 25-year-old Dutch designer. After studying design in the Netherlands, Belgium and China I moved to Antwerp and started working for a design studio. Besides that, I founded my own studio called Studio Amber last year.
Warre: I'm self-taught and after 2 years studying my bachelor's degree in communications & events, I quit to focus on the music industry. I fell in love with music at an early age and, 10 years ago, I started working for a big festival in Belgium called Pukkelpop. Last year, I opened my own recordstore: Warrecords. It's taken lots of effort but I still can't believe my dream has come true.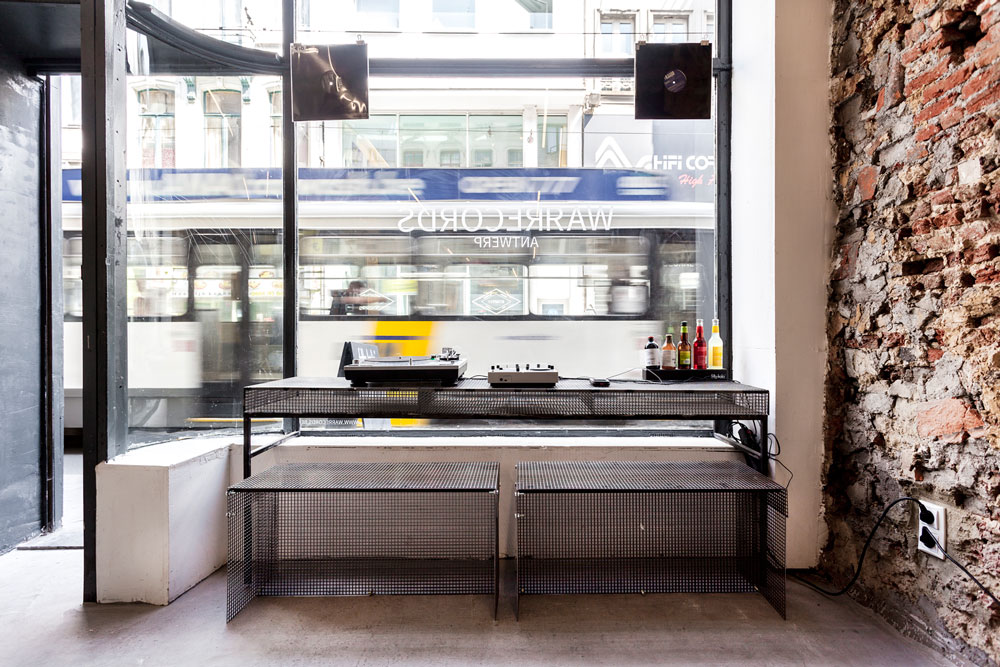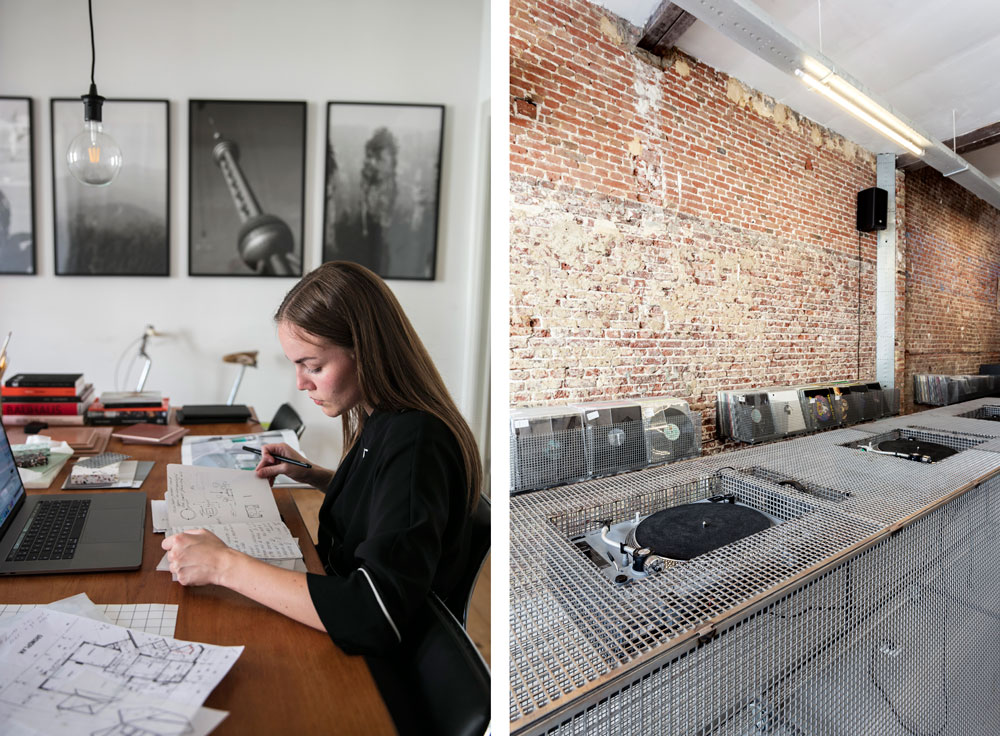 Can you tell us about how you met and how you decided to start working together?
Warre: Ha ha, we're a couple and met in Belgium. After knowing each other for 4 weeks, Amber moved to China. But, I guess love doesn't know about distance!
Amber: Although we never thought about starting our own businesses being so young, we couldn't be happier right now. We still have a lot to learn about working together, but we're doing well so far.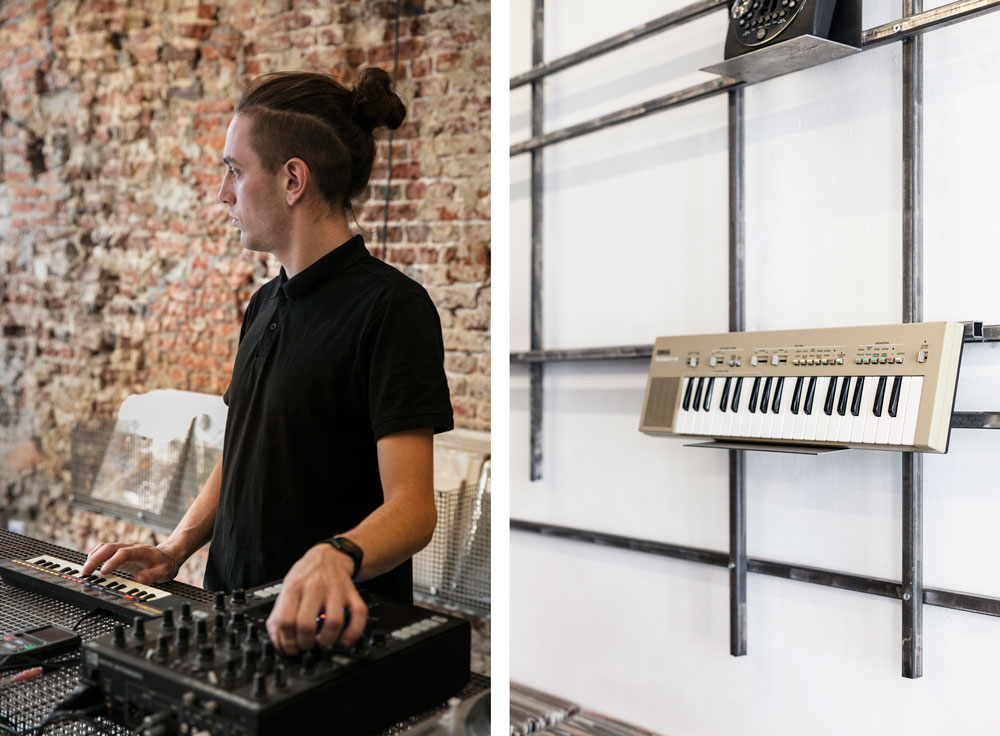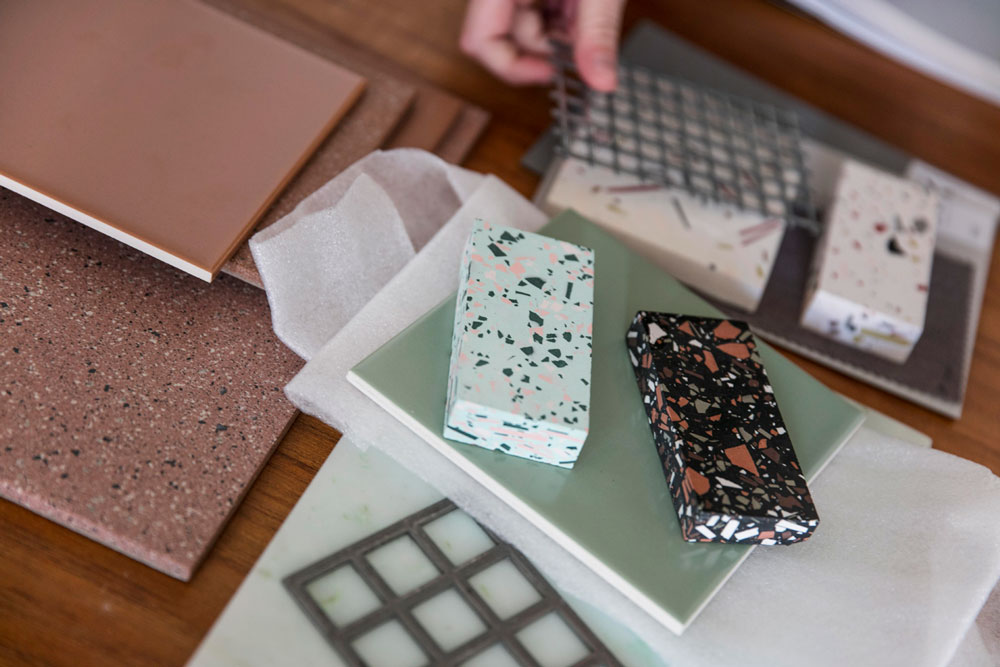 Amber, can you tell us more about Studio Amber and the work you do? Can you take us through some of your most recent projects?
Amber: I have a bucket list of ideas I want to carry out, but finding the time for them isn't always easy. The projects I work on for Studio Amber are usually small and different: from a concept store to a creative workspace for an university.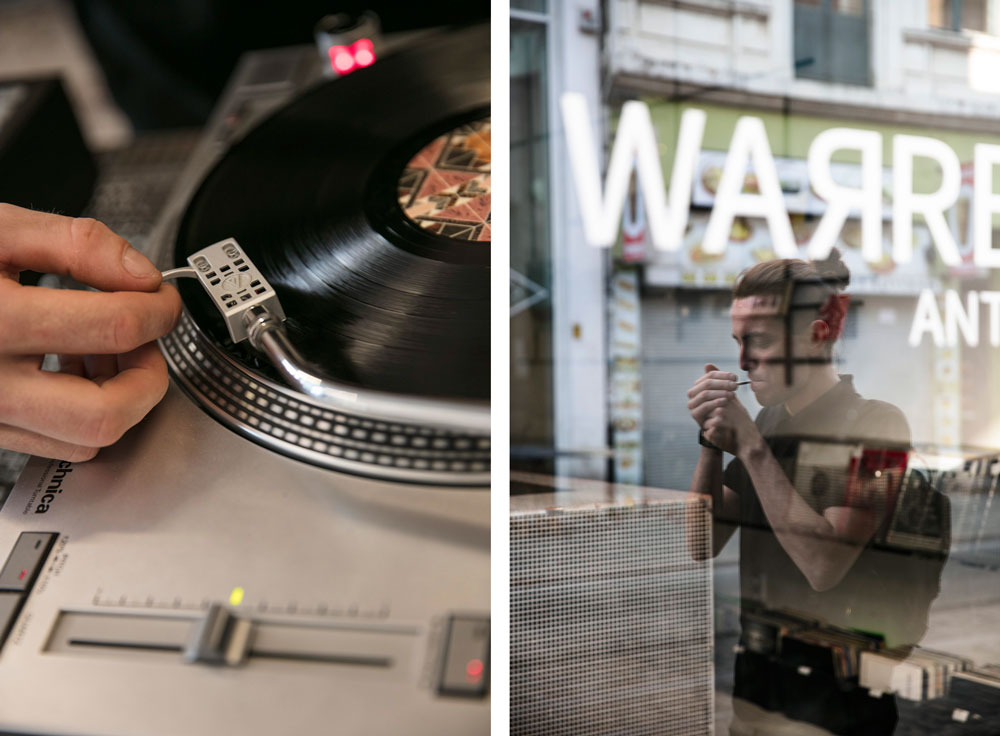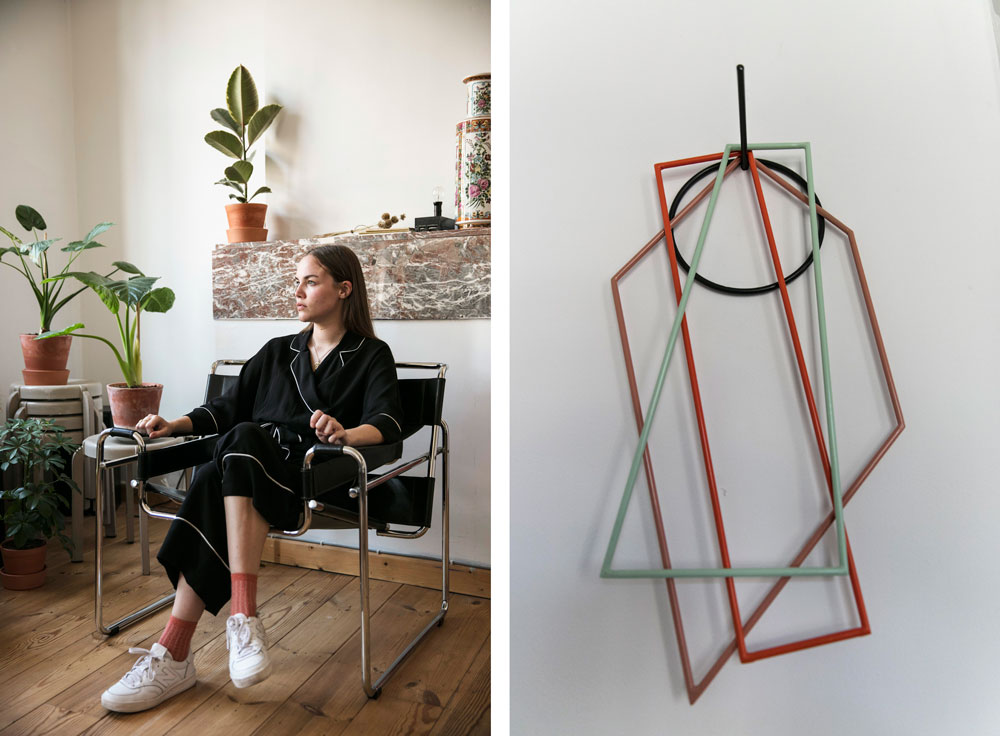 Warre, how did the concept behind WARRECORDS originate and what did you want to achieve with this project?
Warre: From a young age I've been collecting and listening to vinyl records. All over the world, most record stores are all the same. The typical, dusty old record shop – a small, messy room with records spilling from every corner.
WARRECORDS isn't like that. We focus on a specific music scene – electronic – and we try to create a community around it. It's all about the story behind it. Something that thrills people so that they discover the shop and want to talk about it later with their friends. Groups in Antwerp still prefer to ride their own wave, but I want to bring people together, like music does.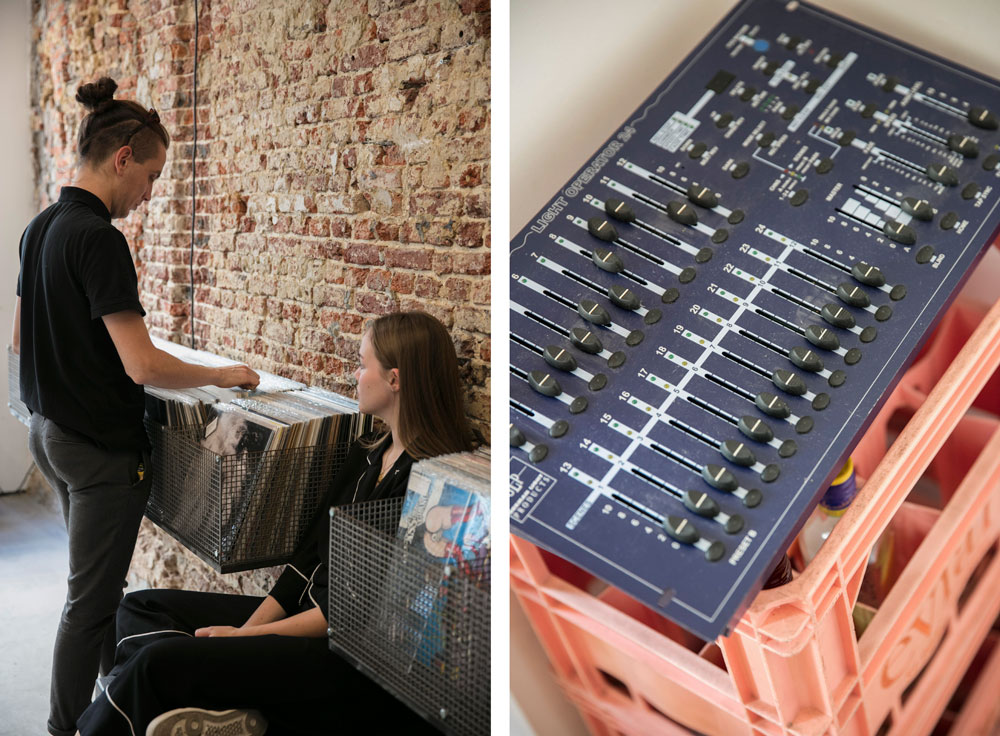 What inspires and influences your work?
Amber: Cities all over the world influence my work. I prefer larger cities, young and eager for impulses and excitement. You can get so much inspiration from another culture. Experience the chaos, the people and their history. For example Shanghai, China, where I lived and studied – a culture where the language is completely different and people are glued to their phones. It's amazing how similar and different we are from each other, but how we are all connected through humanity.
I also find inspiration in music, documentaries, other artists or in a good conversation with like-minded individuals, or heavy discussions with people you don't agree with. For example, WARRECORDS inspires me so many times. Music and, in particular, the electronic music scene is a culture of losing it on hard-edged beats. I'm currently involved in a little project about music, stories about people and the drugs taboo nowadays.
Warre: There are people who come to the store and tell me that they have a budget of 50 or 60€ and ask me to pick something for them – I almost always hit the mark. I know what's popular at the moment and, after a small talk, I know what people are looking for. There are also people who come for a little chat or stop by on the go just to listen to one track and say 'hi'.
I wouldn't pretend that it's all that easy, but everyday I believe that it was worth it to make my dream a reality. Creating this space is what inspires and influences my work everyday.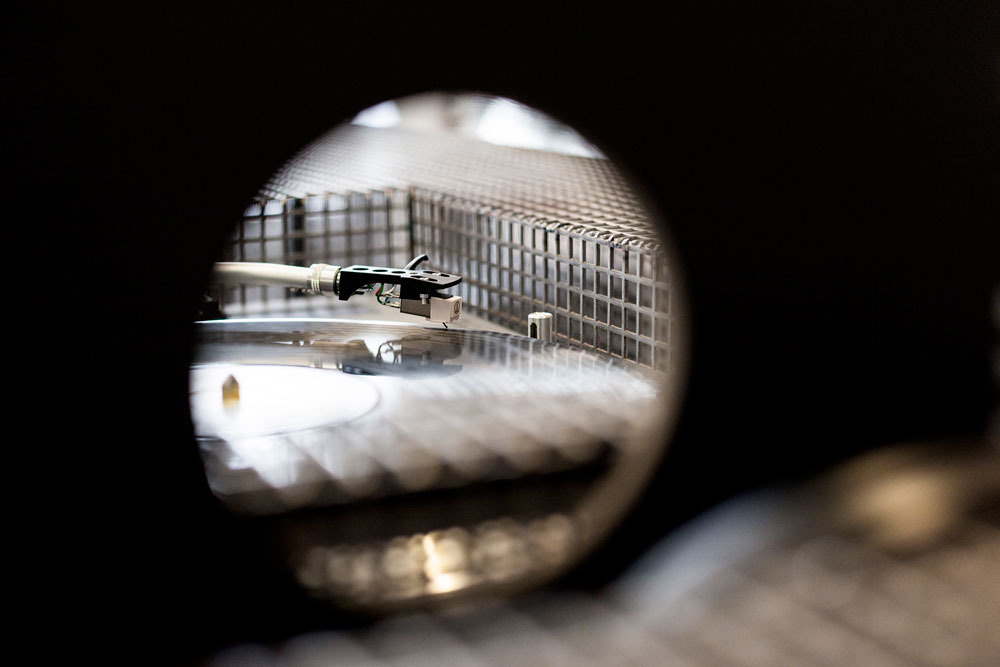 What are plans for the upcoming months? Have you thought about collaborating on another project?
Warre: Yes! We talk and brainstorm so many times about upcoming projects. We don't want to tell that much about it for now, but maybe an exhibition with up-and-coming, young creatives, a brand or maybe a festival.
Amber: Also, we try not think that much about the very distant future. It's a good reminder that Warre sometimes points out to me: we should care about that we're living right now and enjoy the good things that are happening.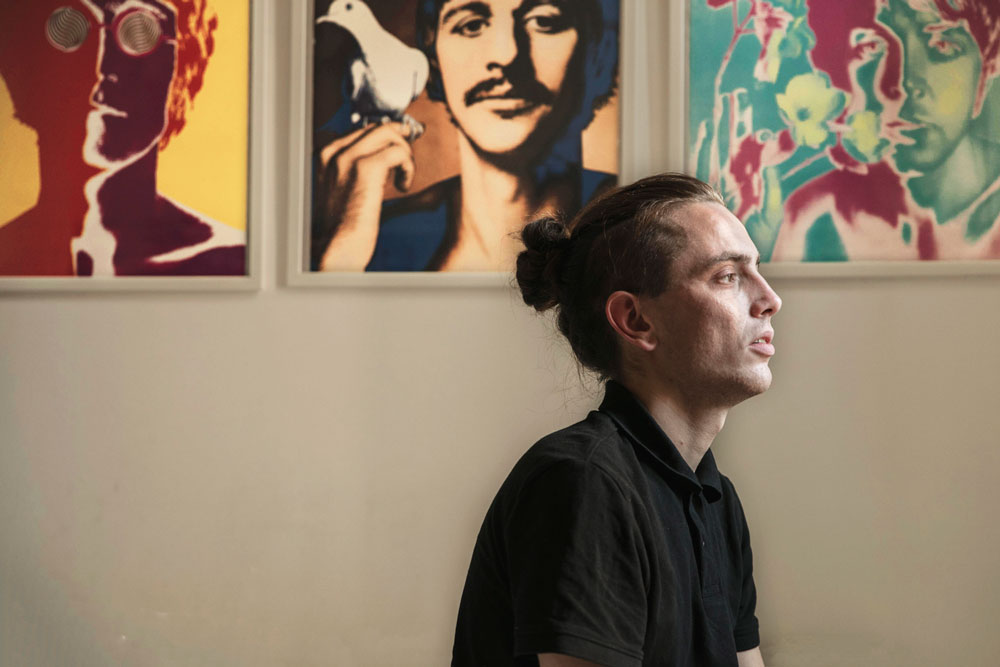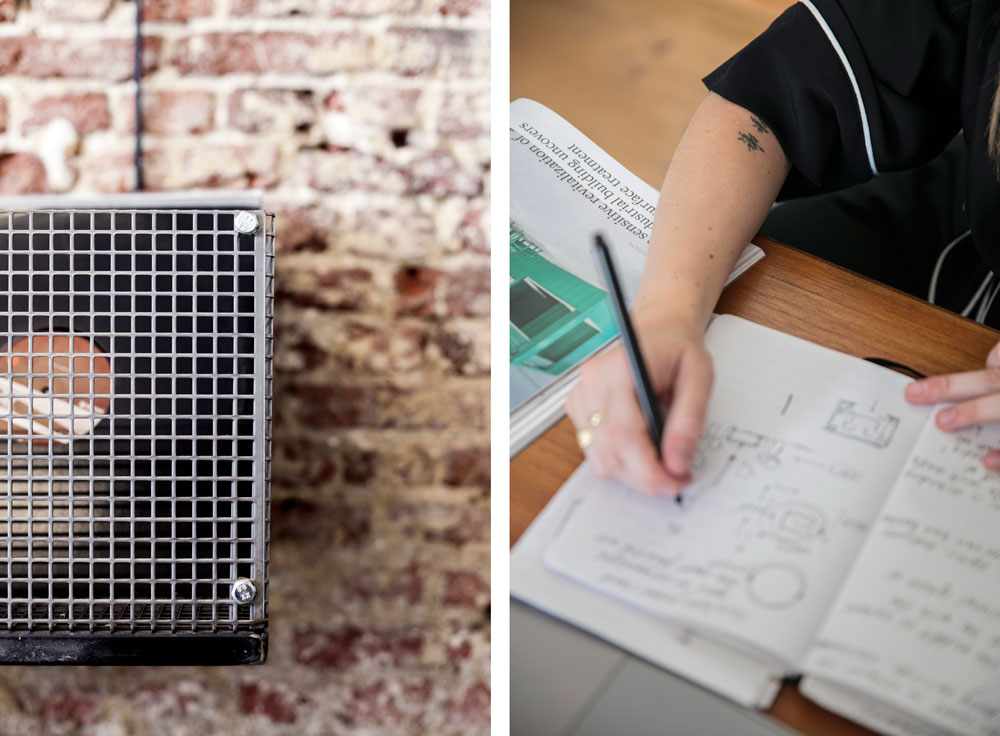 What advice would you give to a creative couple that is considering working together?
Amber: It can be quite hard sometimes, ha ha! We both have our own opinions and visions of the world. For example, I prefer waking up really early and working hard during the day, and Warre can be a night-reveller.
We try to have enough quality time together because we're both very busy, although sometimes it's hard to manage it. But we enjoy working together, we both are young and want to get the most out of our passion.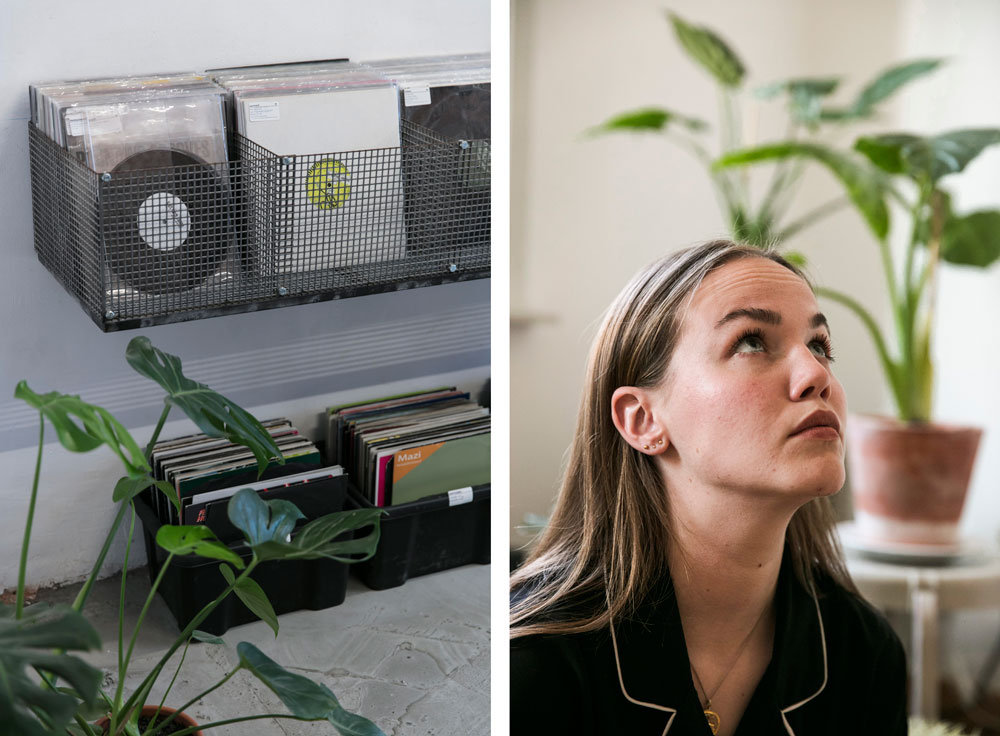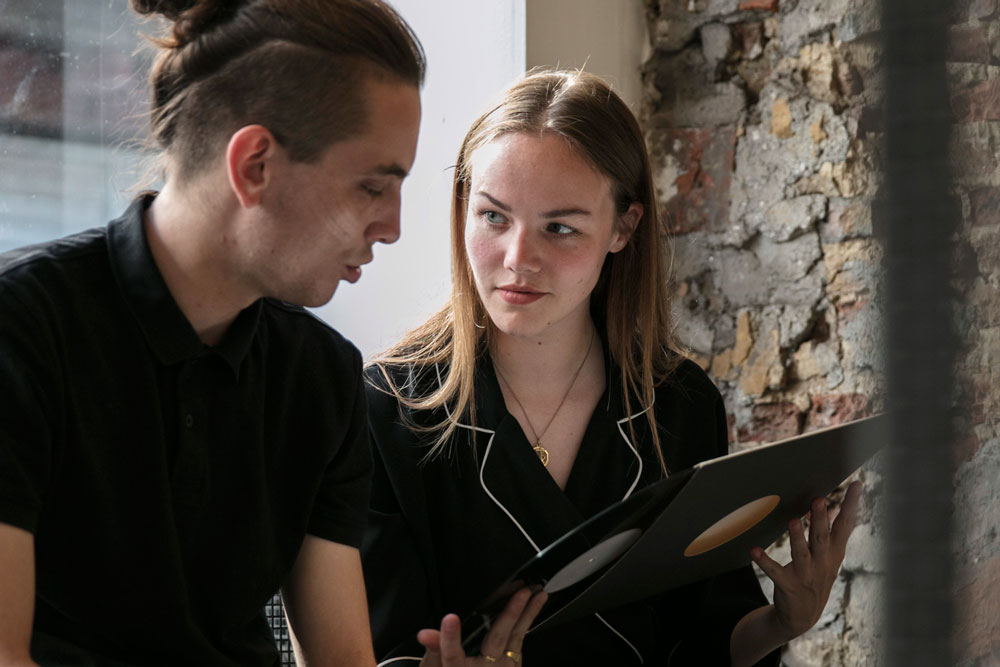 Can you share with us some of your favourite spots in the city?
Amber: That's a difficult question, as there are a lot of lovely, different neighbourhoods and places but, for example, having breakfast at the large market at the Theaterplein on Saturday or Sunday is a must. Head down to the historical centrE and browse around the cathedral. Then head down to the Scheldt, Sint-Annatunnel and watch the sunset. Or you could just walk or cycle around the city, discovering everything at ease. There are so many galleries, coffee bars and good parties.
Warre: Have a drink at Papa Jos, Korasakov or stop by the store for a beer and asking me about some of my other favourite spots in the city.
You might also be interested in:
---