Palm Springs has been a go-to spot for some serious R-and-R since the 1960s. This almost charmingly kitschy city, just two hours away from Los Angeles, offers a variety of amazing activities and attractions that anyone would do well to consider when planning a leisurely trip.
Here are the seven best things to do while you're there.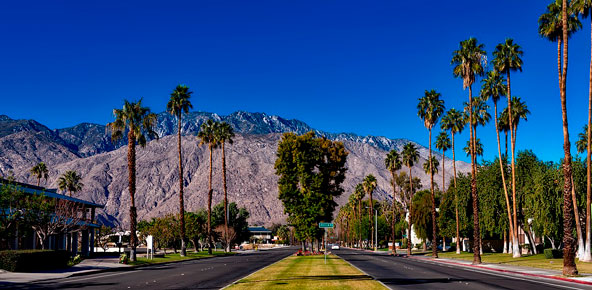 1. Palm Spring Aerial Tram
The Palm Spring Aerial Tram goes over the Chino Canyon in a rotating tramcar for over two miles, making it an absolutely breathtaking (and slightly terrifying) journey. The tram takes you all the way up to the Mountain Station at Mt. San Jacinto State Park, where you'll find restaurants, a natural history museum, and plenty of hiking spots. Tickets for adults are $26.95.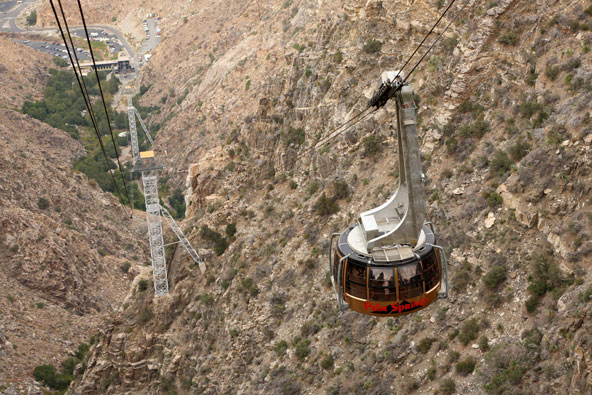 2. Desert Hills Premium Outlet
Shopaholics rejoice! At the Desert Hills Premium Outlet you can shop to your heart's content without doing serious damage to your bank account. Stores at the outlet include American Eagle, Coach, Gucci, Express, Vans, and Gap. The outlet is open from 10am to 9pm, and while it's not exactly 5th Avenue or the Magnificent Mile in appearance, it's not far off in terms of inventory.
3. Palm Springs Art Museum
The Palm Spring Art Museum is known for its extensive collection of modern and contemporary artwork. Visitors have the opportunity to appreciate unique pieces, including Helen Frankenthaler's 1979 painting, Carousel and Henry Moore's iconic sculpture Woman (Seated Torso or Parze). The incredible museum was first opened in 1938, but found popularity in the 1960s. General admission is only $14.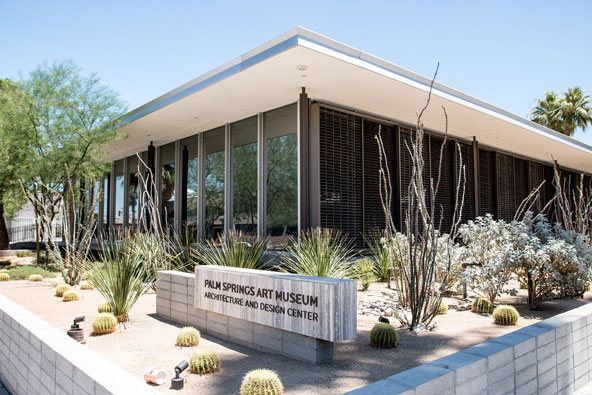 4. The Living Desert Zoo and Gardens
Revel in nature's beauty at the Living Desert Zoo and Gardens. The family-friendly zoo has numerous interactive activities, such as feeding giraffes and private tours. Visitors can also enjoy access to hikes through the Colorado Desert's nature preserve, which really capture the spirit of the American Southwest.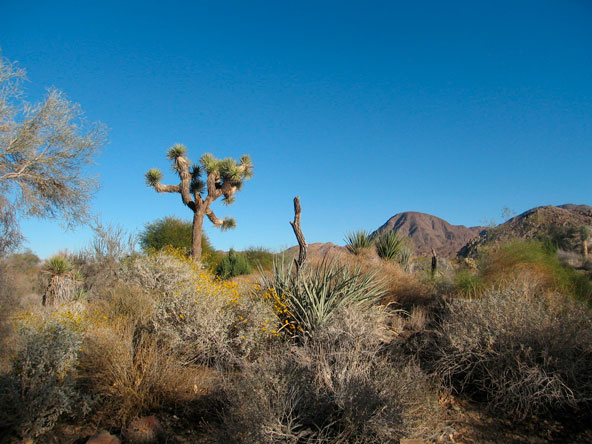 5. Agua Caliente
Many people who live or travel in the U.S. assume that casinos only exist in Las Vegas. And where there is expansion in the industry, it's coming through the slow spread of existing online gambling games in certain parts of the country. However, Palm Springs actually has casinos, and the Agua Caliente is frankly as grand and beautiful as some of its Vegas counterparts. The venue offers all kinds of fun entertainment and relaxation, and is also a good option if you're looking for a place to stay.
6. The International Banana Museum
If you like bananas, this museum will certainly appeal to you. The International Banana Museum has the perfect amount of Palm Springs kitsch. Not only do you get a see a rather impressive collection of banana paraphernalia, you can also eat some tasty, banana-flavored treats. Visitors seem to like the banana soda, banana shakes, and banana muffins the most. This is also a particularly good stop if you're looking to keep your recreation cheap on vacation. The entrance fee is only $1.
7. Palm Springs Walk of Stars
The Palm Springs Walk of Stars give you a similar experience to the Hollywood Walk of Fame, minus massive crowds or a person dressed as Elmo hounding you for a few bucks. The Walk of Stars in Palm Springs honors influential people who have lived in the city, including Liberace, President Ronald Reagan, and Lisa Vanderpump of the hit Bravo show Vanderpump Rules. It's not that much to look at, but once you're exploring and looking at the names it's actually a lot of fun.