On our recent trip to London we were invited to stay at Assembly, a new hotel connecting guests to the heart of the city through its mantra 'Get Up and Go'. If you love feeling the energy of London and being nearby to the main attractions keep on reading to find out why Assembly Hotel is the perfect place to stay.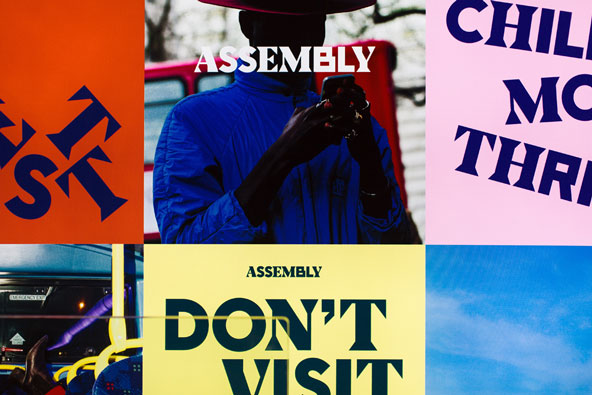 Located in the West End, just next to Leicester Square underground station, and with Soho and Covent Garden on the doorstep, Assembly is designed for curious travellers who want to explore the city and experience London like a local.
The moment you walk into the hotel you can feel the urban vibe. The pink bunnies in the reception area – a recurring theme in the rooms and the rest of the hotel – and the friendly staff greet the guests and provide all the information you might need about the city and its secret spots. That's why Assembly is perfect for those individuals who want to explore London and then have a place with all the essentials to spend the night, and get ready for another day of exploring.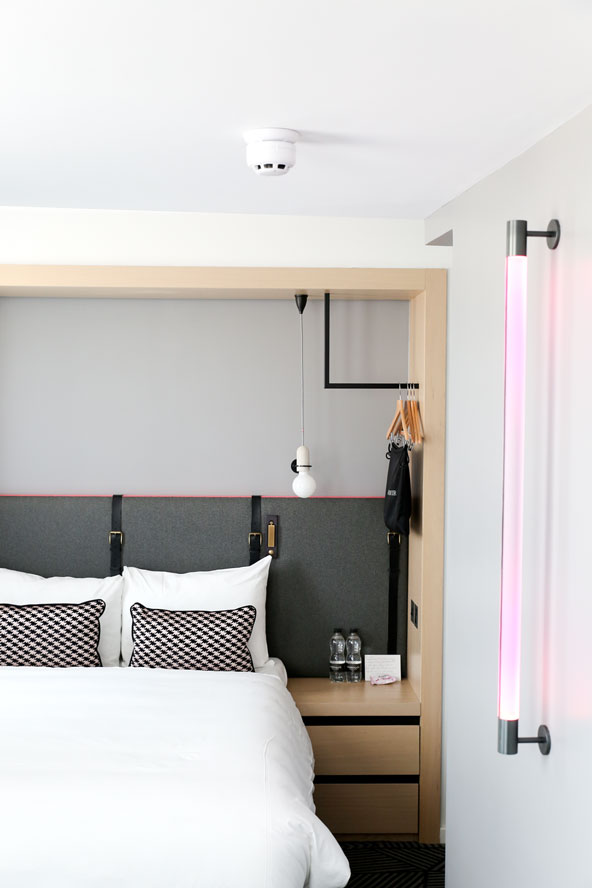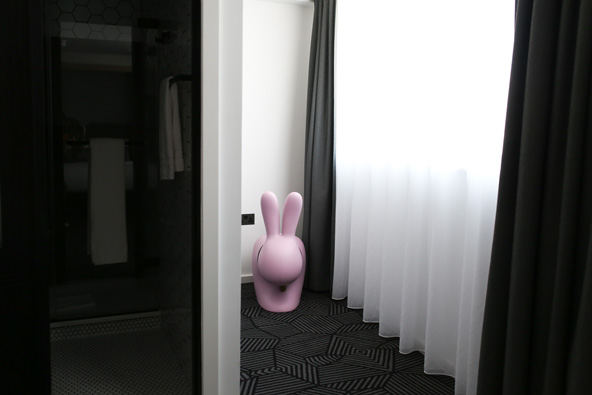 The striped back rooms have been created to recharge. Designed by architects Scott Brownrigg, the 4 different types of rooms (Snug, Nest, Pad and Den) are inspired by iconic London fashion designers Alexander McQueen, Stella McCartney and Gareth Pugh, with recognisable elements from their designs incorporated into the rugs, beds and other details of the space.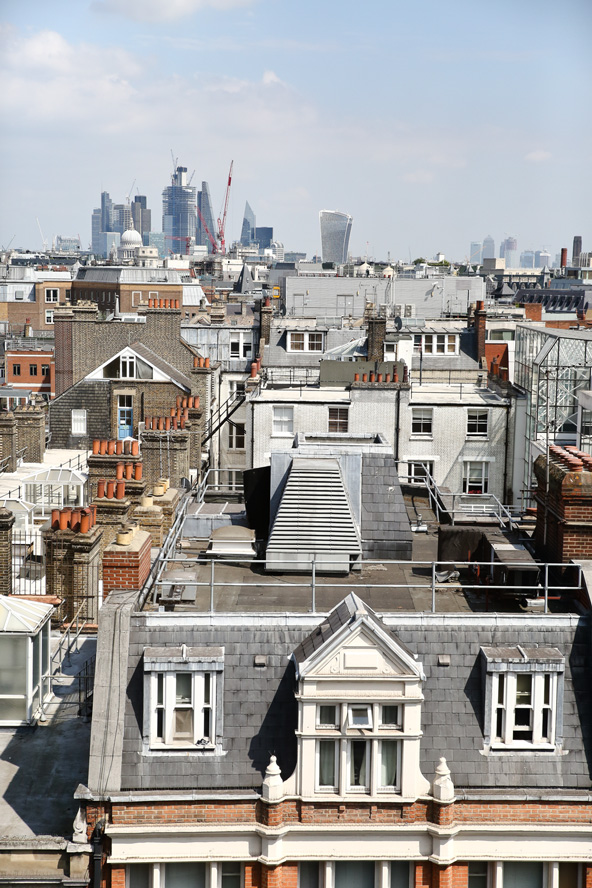 Assembly doesn't have unnecessary room amenities like overpriced mini bars or telephones but you will find comfortable beds, different pillow sizes and walk-in showers – everything you need for a good night's rest. The stunning views from the rooms will make you feel even more immersed in London's bustling streets but without the noise thanks to the incredible sound proofing.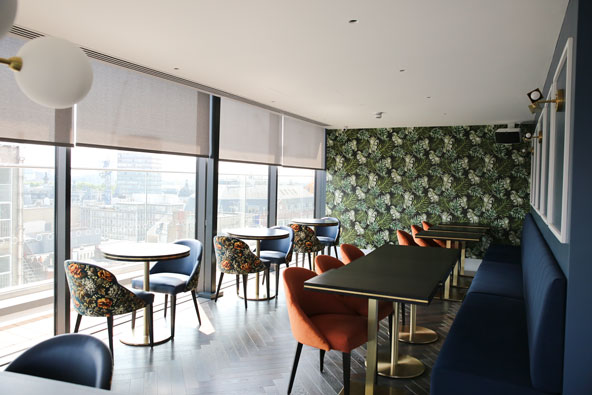 The hotel experience is completed with a rooftop terrace that will open really soon and that also offers great views of London's skyline and its iconic landmarks such as the London Eye or The Shard.